Mike is a founding member, lead host, and executive producer of the iRacers Lounge Podcast. He works at Verizon, and is a Dad, Husband, & Racing Junkie From Phoenix.
78 Career Wins (Official)
2014, 2018, 2019, & 2020 Daytona 500 Winner
Southern 500 Winner
2015 Roar Before 24 Winner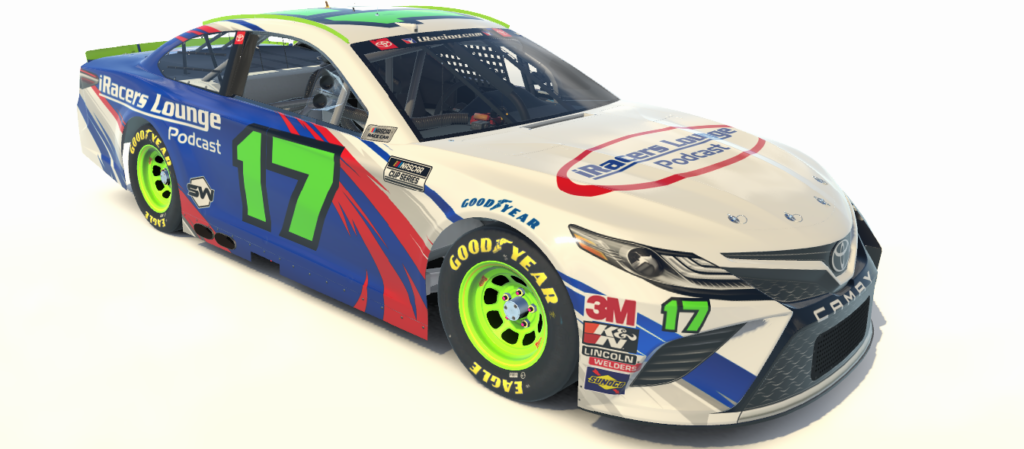 Sim Equipment List – Fanatec DD-1 Wheel Base with Fanatec Oval Rim, MPCC SimPedals, Obutto Revolution Cockpit with Triple Monitor Mount, Triple 27″ ASUS Monitors, 55″ LG TV as 4th Monitor, Chromebook with 27 Touch Screen as 5th Monitor, iPhone 7 as 6th Monitor, SVS 15″ Powered Subwoofer with 2 Satellite Speakers, Custom computer featuring Intel i7 9770 and nVidea GeForce RTX 2700 Super GPU.
Twitch – twitch.tv/mikedeanellis
Facebook – facebook.com/TifosiRacing
Twitter – https://twitter.com/mikedeanellis