10/28/2021 – Phoenix Face Lift – Episode 0303
iRacers Lounge Podcast – Conversation Topics
Brought to you by:

Opening Audio Clip -"Your listening to the iRacers Lounge Podcast where we discuss everything iRacing, in a casual setting, enjoy."`
READ THIS AT THE TOP OF EACH SHOW!!!
Welcome to the iRacer's Lounge, I am your host "XXX". iRacer's Lounge is a podcast for the iRacer, where we talk all things iRacing in a casual setting.
Joining me are the usual characters, ————
---
---
view the release of the updated Introduction
On the show this week we review the release of the updated Phoenix Raceway, just in time for Championship Week. Monday Night Racing adds more high profile drivers and we'll discuss the trials of a 'Professional' eSports sim racer.
And remember you can follow along with us on your PC or mobile device in real time as you listen to the show and see for yourself all of the great topics and products we'll discuss by visiting iracerslounge.com and selecting show notes. Hope to see you there..
---
---
TITLE SPONSOR READ:
Grid Finder 2.0 is bigger and better than ever with more ways to narrow your search for your next sim racing league. Featuring over 1000 leagues from over 25 racing sims across every platform, Your place on the grid is just a couple clicks away.
Visit www.grid-finder.com to find a league, or to upload your own!
Grid Finder – "The home of online sim racing leagues"
---
---
Special Guest
Guest Name
General Questions:
What brought you to iRacing and how did you hear about it?
Which series do you normally run?
What type of hardware do you use? (Wheels, Pedals, ect.)
Software

What gear did you use when you first started iRacing?

Do you run Monitors or VR?

How many monitors?
What VR headset are you running?

Are you part of a team?
Do you participate in any leagues or is it just official racing?
What is your most memorable iRacing moment?
Guest Specific Questions:
---
---
Topics
---
---
Potential scam regarding purchasing iRacing dollars/credits
iRacing staffer Susan Flint posted in the forums that if you see any offers to purchase anything iRacing related, such as iRacing dollars or credits outside of the iRacing website, or from a verified iRacing email, please do not participate.
We are currently investigating a potential scam on Discord from a channel called iRacing Store.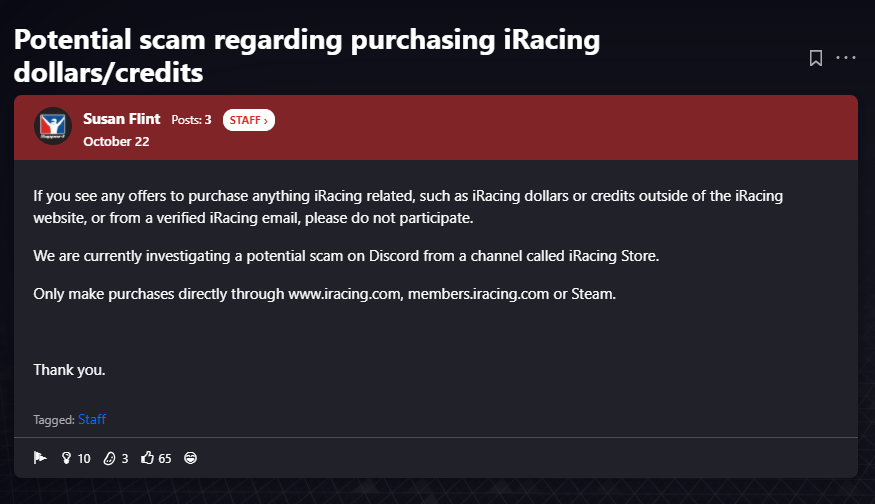 https://forums.iracing.com/discussion/10533/potential-scam-regarding-purchasing-iracing-dollars-credits
https://twitter.com/iracingsupport/status/1453001117210656778?s=11
---
---
Lot of Angst in the Forums over Phoenix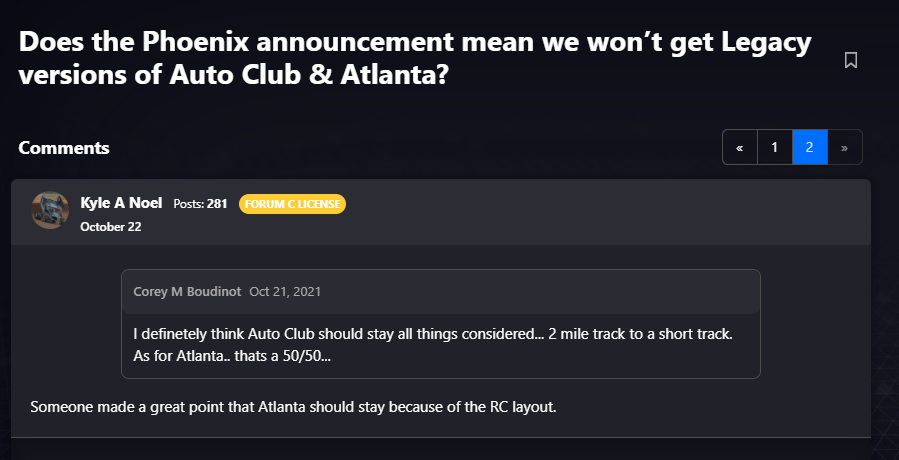 https://forums.iracing.com/discussion/10450/does-the-phoenix-announcement-mean-we-won-t-get-legacy-versions-of-auto-club-atlanta/p2
---
---
New Phoenix Released
https://twitter.com/iracing/status/1453027507347808266?s=11
https://www.youtube.com/watch?v=PtU8RK6O7g0
---
---
Schedule Shake-Up
Adam Stern posted that Nascar will be looking to cut underperforming tracks in the coming years
https://twitter.com/A_S12/status/1452743162498322438
---
---
Monday Night Earnhardt
The Monday Night Racing Series will add Dale Earnhardt Jr to it's lineup which added Kyle Busch last week
https://twitter.com/monnightracing/status/1452655720202227720?s=11
---
---
Monday Night Racing on Twitch
https://twitter.com/monnightracing/status/1453016064850153473?s=11
---
---
iRacing RX WC Barcelona Highlights
https://www.instagram.com/tv/CVdKpC9Ae-s/?utm_medium=share_sheet
---
---
Salas Real World Testing
Coke series driver Vicente Salas was doing some real-world late model testing.
https://twitter.com/vicente_salas14/status/1452277800765902864?s=11
---
---
The ADAC Simracing Expo is Moving…
News broke out this week that the ADAC Simracing Expo is moving away from the Nurburgring to Nuremberg and combining with the Retro Classics Car Show.
https://www.youtube.com/watch?v=5SjTjTRd5A4
---
---
iRacing at the Coliseum
Steve Myers announced that Nascar 'The Clash' at the converted LA Coliseum with the help from their partners in iRacing will ready for the start of next season
https://twitter.com/iracingmyers/status/1453103088697581568?s=11
"Our business is built around replicating—as closely as we can—real world racing. No business in the world is spending as much money to develop a piece of software to do this than we are."
Myers, who has been at iRacing for 21 years, says there are four ongoing collaborations.
"It's validating that we're really part of the fabric of motorsports now," he says.
https://sporttechie.com/la-coliseum-comes-full-circle-to-host-an-actual-nascar-event-with-the-help-of-iracing
---
---
Multimedia Specialist
iRacing is in the market to hire a Multimedia Specialist.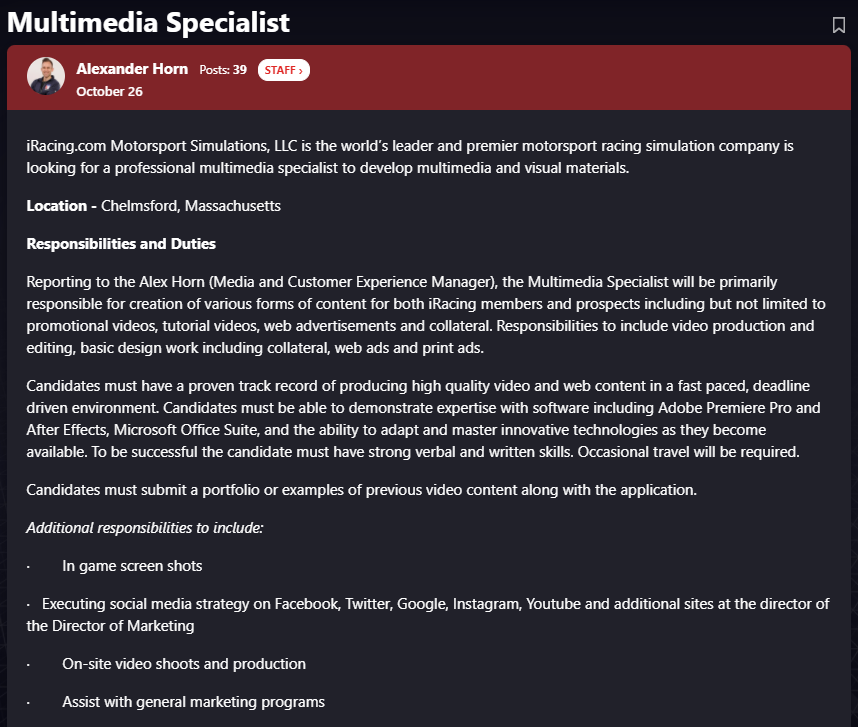 https://forums.iracing.com/discussion/10748/multimedia-specialist
---
---
eSports Taking a Toll
Racer.com, the online motorsports magazine, posted an article on the effects of the workload involved in the top level of iRacing focusing on the 'retirement' of Nathan Lyon for the Coke Series.
https://racer.com/2021/10/26/workload-taking-a-toll-on-some-esports-competitors/
---
---
Zac Campbell on Workload
https://twitter.com/zaccampbell02/status/1453115911175606276?s=11
---
---
2021 Season 4 Patch 3 Release Notes
iRacing had a new patch this week, patch 3 for season 4, 2021
https://twitter.com/iRacingSupport/status/1453706756895485957
https://support.iracing.com/support/solutions/articles/31000162428-2021-season-4-patch-3-release-notes-2021-10-28-01-
---
---
Legends Buick
Dale Earnhardt Jr Tweeted an early rendering of the '87 Buick Lesabre and gave some reasons why it was chosen over the more popular Pontiac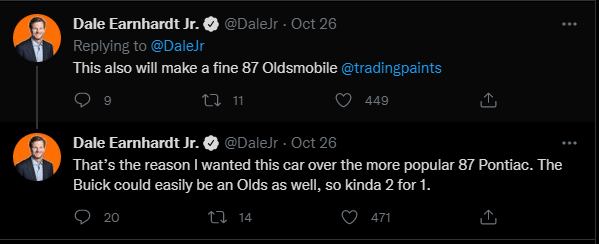 https://twitter.com/dalejr/status/1453125548029452293?s=11
---
Force Dynamics Dallara iRacing Grand Prix Championship Round 6
R8G Esports' Maarten van Loozenoord took top honors in Thursday's Force Dynamics Dallara iRacing Grand Prix Championship event, this time from the Hockenheimring in Germany. It was van Loozenoord's third win in as many weeks and fourth overall, and completed a comeback to the top spot in the championship standings.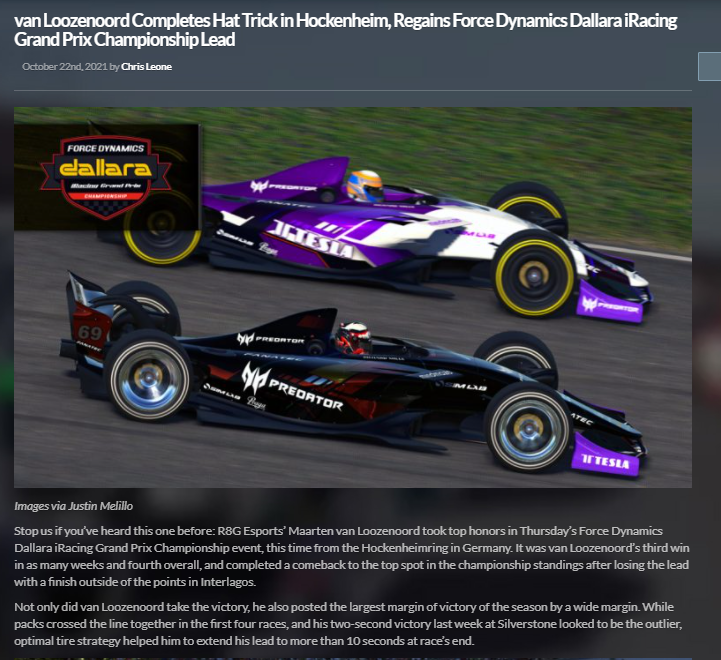 ---
---
Reminder… iRacing Presents the Suzuka 10 Hours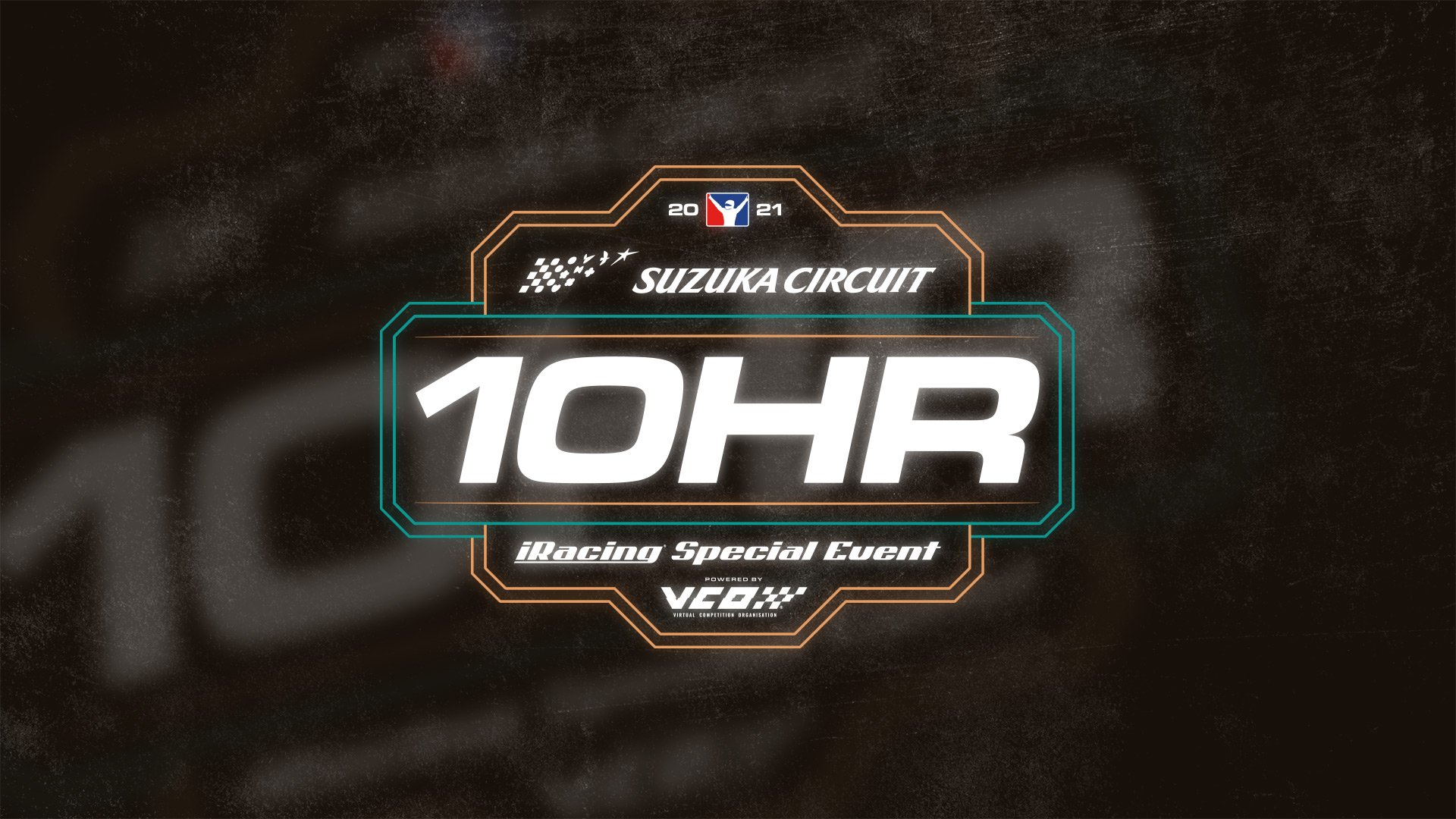 Date: November 5-7
Timeslot #1 – Friday 22:00 GMT
Timeslot #2 – Saturday 07:00 GMT
Timeslot #3 – Saturday 12:00 GMT
Timeslot #4 – Saturday 16:00 GMT
https://forums.iracing.com/discussion/9873/iracing-presents-the-suzuka-10-hours#latest
---
---
Podcast Housekeeping
Aftermath Podcast – Get it!
New Website – Leave Comments https://www.iracerslounge.com/
---
We are in the regular rotation… (Mike)
https://performancemotorsportsnetwork.com/
Fantasy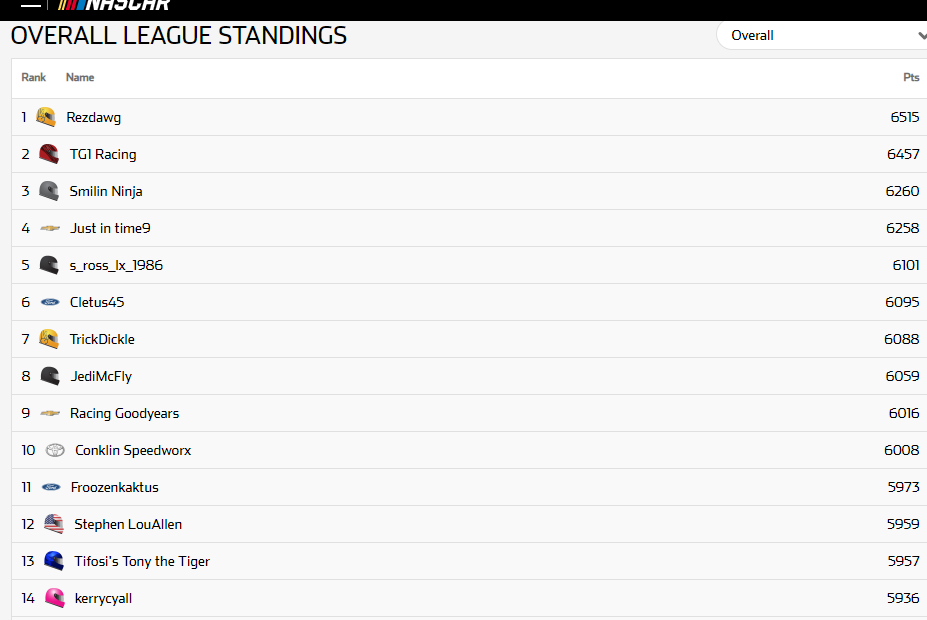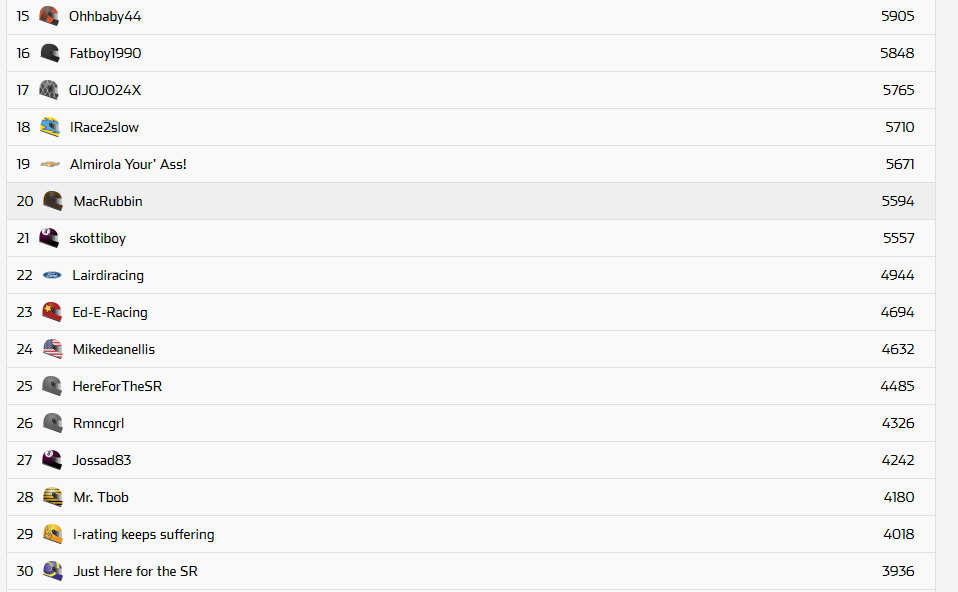 Kansas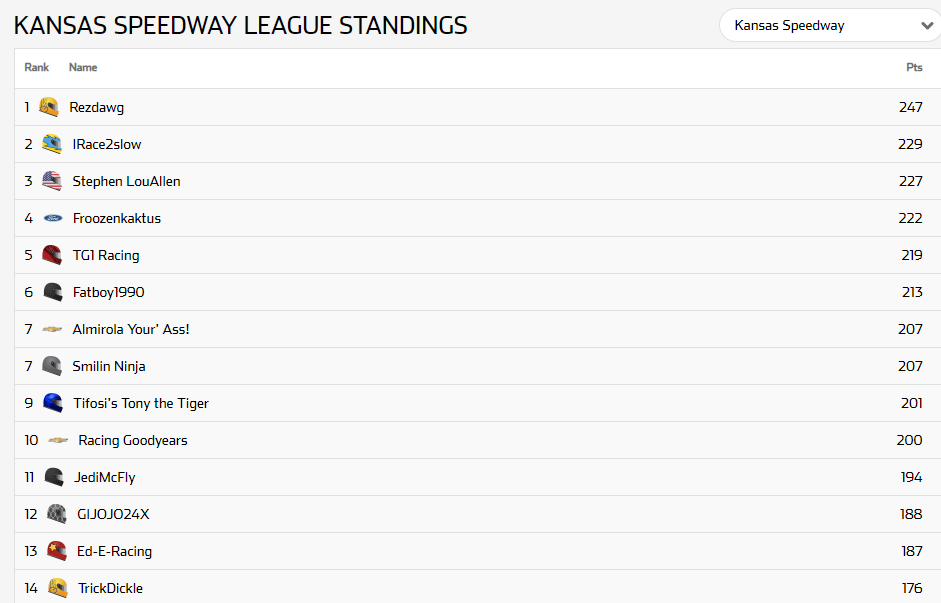 ---
---
Hardware/Software
---
Podium GT World Challenge
The Fanatec podium GT World Challenge Wheel Rim is available and $80 off normal retail price
https://fanatec.com/us-en/steering-wheels/podium-steering-wheel-fanatec-gt-world-challenge
---
---
3Drap Ngasa Pro Pedals Review
Barry Rowland reviews the Ngasa Pro Pedals on the Sim Racing Garage
https://www.youtube.com/watch?v=qEv4DdjfLPI
https://ignition.3drap.it/home/
---
---
OTR Rig [Brian]
iRacing Drivers World posted Jarrett Snapp's rig within a rig for racing while not driving.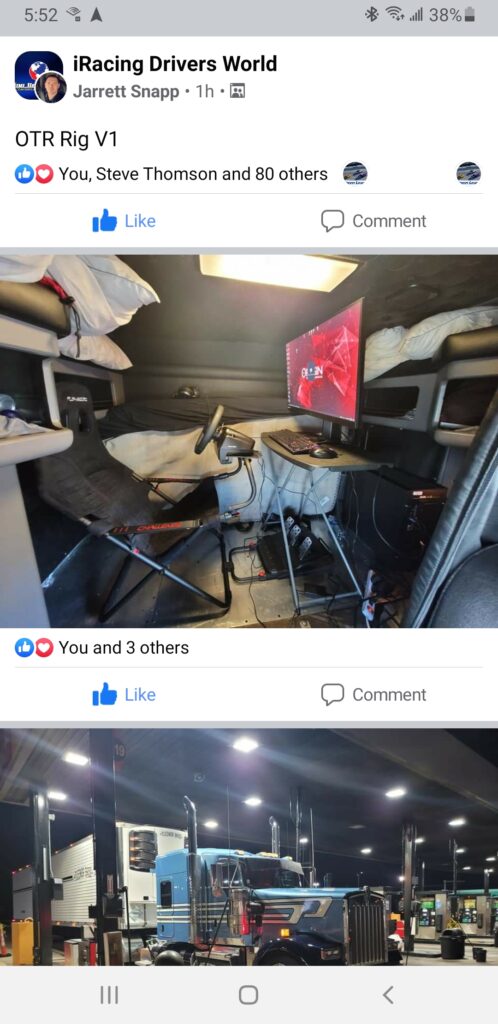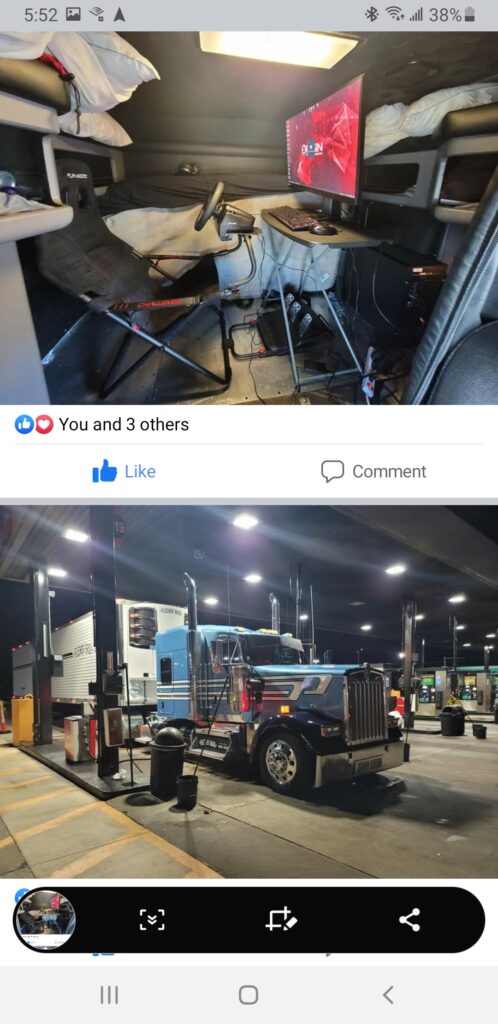 ---
---
New CSL DD Owners
Ryan Eberly posted a PSA for new CSL DD owners where he highly recommends uninstalling previous Fanatec drivers and software before using the new system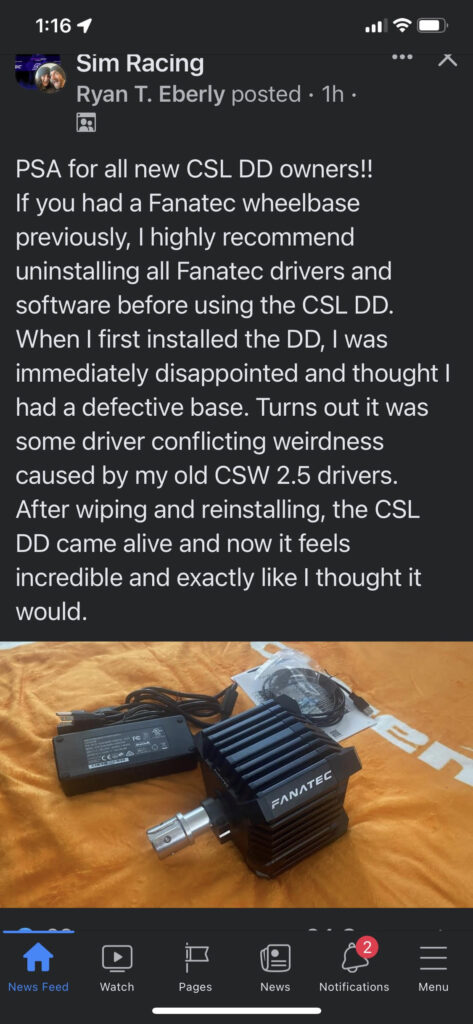 ---
---
R.I.S.E Oval Racing Cluster
R.I.S.E. Inc introduces their upcoming O.R [Oval Racing) Cluster. It has 15 total inputs and the action can be bounded in game and out. It also has 7 way funky switch, two position mom. Toggle and a 3 input encoder. And 3 led all metal buttons.
https://www.instagram.com/p/CVK7_nqA22D/?utm_medium=share_sheet
---
---
Intel Alder Lake 12xxx release thread
Phillip Morton posted in the forums that the new Alder Lake 12xxx CPU's are looking very tasty for iRacing. Single core performance has been seen to breach the 800pt mark in CPUz in single core and it's multi-core is pretty solid too, due to the big/little design it doesn't equate in the same way as previous CPU's though.
https://forums.iracing.com/discussion/9046/intel-alder-lake-12xxx-release-thread#latest
https://www.youtube.com/watch?v=htCvo9XJZDc&t=5s
---
---
Rig Tour
Race Beyond Matter posted a video tour of his very impressive sim racing rig
Hey Mike,I was listening to everyday iracers podcast for first time today, they mention this guy as the inspiration for one of their rigs. Wow. https://youtu.be/MeGdTRIoll8
https://www.youtube.com/watch?v=MeGdTRIoll8
---
---
Playseat Trophy racing seat available soon
The Playseat Trophy racing seat will be launching soon
https://traxion.gg/playseat-trophy-racing-seat-launches-soon/
https://www.youtube.com/watch?v=R1jAZAgyYCM&t=34s
---
---
Gomez Interview
The Simpit and host Shawn Cole posted a video with Gomez of Gomez Sim Industries.
https://www.facebook.com/104964567998754/posts/386988726463002/?d=n
---
---
Company Review
Simpanel makes high quality sim panels and button boxes for several types of simulators.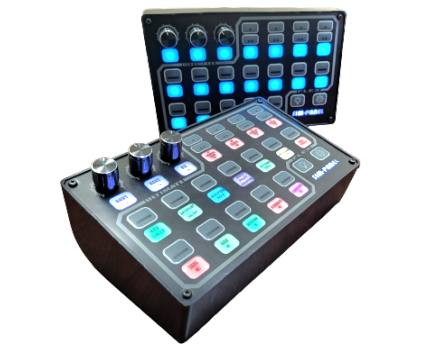 ---
---
V3 Pedal Dampener Fix
Kyle Pendygraft
Thu, Oct 21, 9:59 PM (2 days ago)
to iracerslounge
So after changing out the Different stiffness of pads in the brake pedal, to all green it made the stiffness tighter. The throw was still kind of a long but there's an adjustment on the brake pedal to fine tune it to where you can have less throw in the brake pedal. Once that was fine tuned I noticed a big difference in braking. I would before the change basically touch the brakes and would apply to much force causing the front wheels to lock up and slide. Now I'm able to apply an adequate amount of force on the brakes and make a smoother turn into the corner and still keep my momentum going, which has caused me to improve on my lap times. I'm going to continue to tweak the adjustment until I feel I can't do any better. All in all, this chang has already made major improvements for my racing.
Side note this file will be a google drive folder link. I will also send this to you Via Discord. Fantec V3 Pedal Topic.avi
---
---
So the 3090Ti is a thing…
The new 3090Ti's high graphic performance will come at a heavy toll of PSU's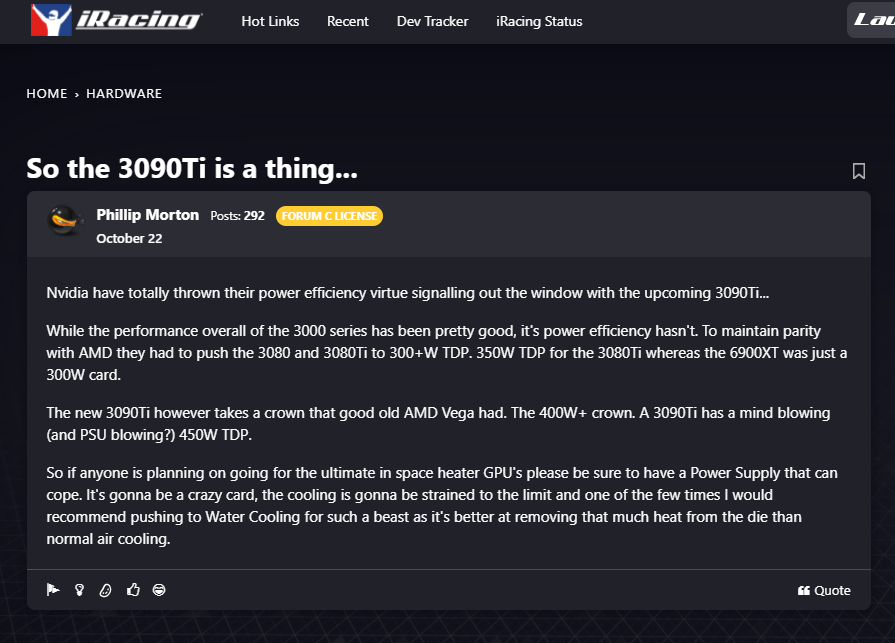 https://forums.iracing.com/discussion/10535/so-the-3090ti-is-a-thing#latest
---
---
VARJO AERO REVIEW – The New King Of High-End VR
https://www.youtube.com/watch?app=desktop&v=q7koPWHkA7U&feature=youtu.be
https://varjo.com/ 1990.00 USD
---
---
Empower GT Racer 4-Axis Racing Simulator
The EMPower is on Kickstarter and their GT Racer is an all-in-one ready to go motion rig
https://www.kickstarter.com/projects/empowervr/gt-racer-4-axis-gaming-simulator-a-real-on-track-experience
---
---
RACEFLAG LED DISPLAY
Racebox offers the simple, but highly effective, RaceFlag Led Display for $84
https://raceboxsimracing.com/products/race-flag-led-display
---
---
SRM Fanatec Wheel Emulator Review and Installation
On Teqqles does sim racing Youtube channel, he breaks down the SRM Fanatec Wheel Emulator.
https://www.youtube.com/watch?v=CiuwGD5Z9tk
---
---
Results
NASCAR iRacing Series
Fri open:
Ellis – pwrecked out. Just riding on the outside behind somebody and the guy in the inside that comes right up and to me and put it both in the wall
Rochette P33 car came up from the grass hit a dumbshit that was on the front stretch apron and right into my driverside door killing my car thanks asshat
Brian- P33 destroyed early
Kyle – P- P F idiot drivers. Lap one doored by a guy who thinks its better to speed up and gain positions, instead of being cautious and avoiding other drivers during a wreck "what an idiot" Lap who cares. Doored by a guy who got doored and put in the grass and decided to stay in the gas and then loses it and just slams up into me. Lesson everyone, HAMMERING down while out of control in the grass never ends well. "What an idiot" Rant over!
Hall – P. 1. A very stolen win, but you get them stolen too, so took it. Was running top 5 for most of 2nd half of race, as the set kicks in better high use track. Caution with 15 to go, pit from third, gain a spot, restarting 2nd. Iracing puts me on inside and gives me race control. I go early, original leader didn't think I had race control. They were running me down with 3 to go but running out of time. Caution. Re-Rack, get a good start, hold if finishing by less than a car length ahead.
Sunday Open

Hall – p. BS starts right back up, 3 guys can't hold a lane in the first 5 laps, destroyed
Tom D – p20. One caution. Made mistake (Rochette'd) the pit stop and sped down pit road. 40 second penalty. Fell 2 laps down. Could only work my way back to 20th. On to Martinsville
Sunday fixed

Mike -p wrecked out – was missing all the big wrecks for a while – had worked my way all the way to the lead – eventually we had a deal where i was first on tires with 9 in front who stayed out – took it 3 wide and guy was clueless and just came up into us – the just riding around and get destroyed again by a guy loose coming down into the bottom lane. About 400 irating in 4 races lost
Brian – p21 made it all the way to a green white checker before getting destroyed
Wed Open:

Hall –p wrecked on lap 1, unavoidable. Fixed damaged, climbed to 12th around lap 200, engineblows. Right back to the slump
Ellis – p wrecked out. Had a perfect car and a pretty good race run and top-five right up until about 40 to go and some guy divebombing like crazy took me out and I couldn't steer the car but try to keep it on track that was a major mistake and ended up wrecking a couple people because I couldn't steer.
Kyle P P-13 Not much to say other then nothing put pace laps!
---
---
Official Series
---
---
League / Hosted Races
FastTrack Sim Racing League –
David – p2, coughed away the win on last lap #dejcted
Greg p8
Mike – p10 – hit the wall a ton i was bad on old tires
Hosted –

Ellis – formula v at Bristol 38 cars started dead last
Gen 5 at old charlotte. P3 Starting from the back
Chris MacGuire – Holden Falcons at Michigan – Two different nights.
Radicals at Southern National.
OBRL ARCA Series

Brian New Hampshire P17 I sucked
OBRL Aftermath Truck Series
1. Steve Thomson
2. Josh Robinson
3. Eddie Jones
---
---
Final Thoughts
---
---
Words Spoken in Closing Audio Clip -""Thank you for listening to the iRacers Lounge podcast make sure to go subscribe to us on iTunes, SoundCloud, or Google Play, Facebook & Twitter, See You On The Track ."
TITLE IDEAS
Phoenix Face Lift
.
.
Description
On the show this week we review the release of the updated Phoenix Raceway, just in time for Championship Week. Monday Night Racing adds more high profile drivers and we'll discuss the trials of a 'Professional' eSports sim racer. So strap in and try to keep up with us on the iRacers Lounge Podcast.
iRacers Lounge Podcast is available on iTunes and Apple's Podcasts app, Stitcher, TuneIn, Google Play Music, Spotify, Soundcloud, Podbean, Spreaker, Podbay, PodFanatic, Overcast, Amazon, and other podcast players.
Sponsors:
www.grid-finder.com
Hosts:
Mike Ellis – twitter.com/MikeDeanEllis
Tony Groves – www.twitch.tv/SirGroves
Chris Scales – twitter.com/JediMcfly
David Hall – www.twitch.tv/mixmage
Greg Hecktus – twitter.com/froozenkaktus – www.twitch.tv/froozenkaktus
Tony Rochette – twitter.com/TonyRochette
Adam Josselyn- twitter.com/Jossad83
Brian Maccubbin – www.twitch.tv/MacRubbinsRacin
Tom Dreiling –
Kyle Pendygraft – twitter.com/LoudPedalGaming
Links:
Old Show Notes – bit.ly/2CFeArM
Facebook – www.facebook.com/iRacersLounge/
Twitter – twitter.com/iracerslounge
Instagram – instagram.com/iracersloungepodcast/
Web (New Show Notes) – iracerslounge.com/