1/6/2022 – A Monster Acquisition – Episode 0312
iRacers Lounge Podcast – Conversation Topics
Brought to you by:

Opening Audio Clip -"Your listening to the iRacers Lounge Podcast where we discuss everything iRacing, in a casual setting, enjoy."`
READ THIS AT THE TOP OF EACH SHOW!!!
Welcome to the iRacer's Lounge, I am your host "XXX". iRacer's Lounge is a podcast for the iRacer, where we talk all things iRacing in a casual setting.
Joining me are the usual characters, ————
---
---
Show Introduction
On today's show we'll discuss iRacing making another 'Monster' acquisition. The field is set for the 2022 eNascar Coke Series which we will review and we'll check out a sim rig that could be a piece of fine furniture.
And remember you can follow along with us on your PC or mobile device in real time as you listen to the show and see for yourself all of the great topics and products we'll discuss by visiting iracerslounge.com and selecting show notes. Hope to see you there..
---
---
TITLE SPONSOR READ:
SimCoaches offers the realistic sim racing equipment you need to win more races online…. It is designed for real racers… Hydraulic construction makes them feel just like the real thing. High-Quality Construction, 100% Leak Proof, and Lifetime Warranty are the key features with these pedals. And, they look absolutely amazing… Check out simcoaches.com and use the coupon code IRACERSLOUNGE to get 5% off your purchase. Simcoaches.com is your ticket to feel like your actually sitting behind the wheel of a car. Drive harder and stay on the limit longer…
https://simcoaches.com/?fbclid=IwAR1pJASM3C_nV3wFACEHJrHitf8TOQWro4yp-Etaio1zU8Enbojap2Xff5w
---
---
Special Guest
Guest Name
General Questions:
What brought you to iRacing and how did you hear about it?
Which series do you normally run?
What type of hardware do you use? (Wheels, Pedals, ect.)
Software

What gear did you use when you first started iRacing?

Do you run Monitors or VR?

How many monitors?
What VR headset are you running?

Are you part of a team?
Do you participate in any leagues or is it just official racing?
What is your most memorable iRacing moment?
Guest Specific Questions:
---
---
Topics
---
---
New Cars this Year?
Trading Paints asks what cars might be released this year, Dale Jr posted a response in the replies
https://twitter.com/tradingpaints/status/1477288680528166916
---
---
iRacing at the CFB Playoffs
The eNascar Hauler was at the College Football Playoff Cotton Bowl Game this past weekend.
https://twitter.com/nascar/status/1477008045658054659?s=11
---
---
It's Real Life
Brad Philpot posted on Twitter that the new 2022 Mercedes W13 F1 car was render based on the F1 mock-up, it's actually been built.
https://twitter.com/bradleyphilpot/status/1477387761577562116?s=11
https://www.essentiallysports.com/f1-news-more-2022-f1-car-images-reportedly-leaked-hours-after-mercedes-new-year-special-sneak-peek/
---
---
Favorite content creators in sim racing
iRacing asked in their facebook page, "Who are your favorite content creators in sim racing and motorsports?"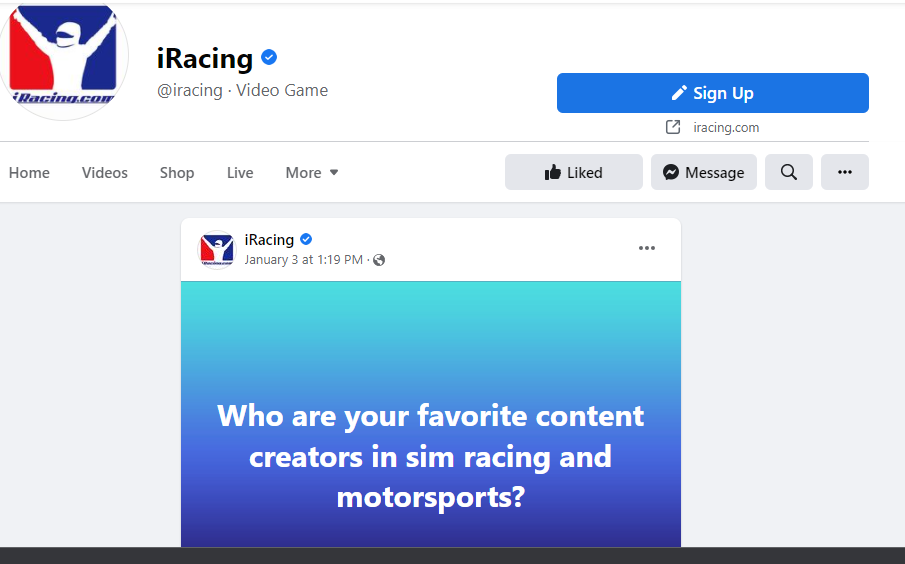 https://www.facebook.com/48224116084/posts/10159996233706085/?d=n
---
---
2022 eNASCAR Coca-Cola Roster
iRacing posted the complete roster for the upcoming 2022 eNascar Coca-Cola Series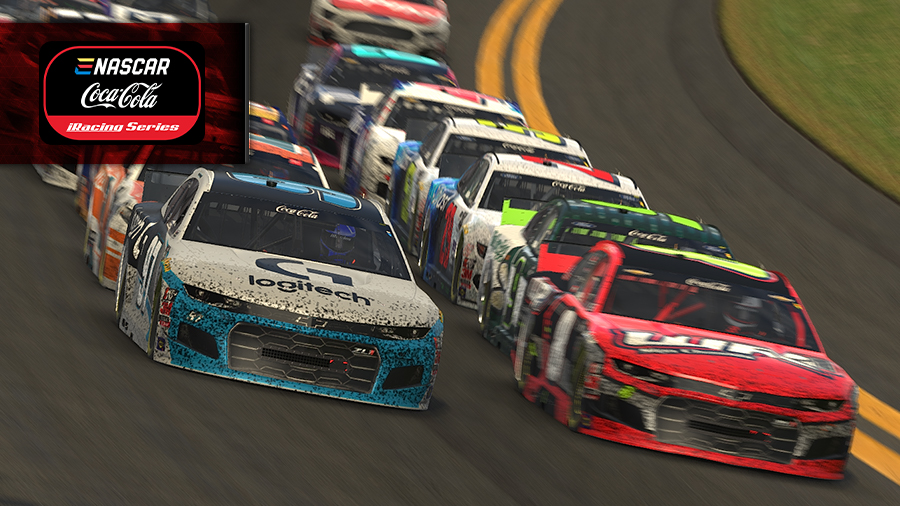 https://www.iracing.com/2022-enascar-coca-cola-iracing-series-driver-roster-revealed/
---
---
iRacing Aquires Monster Games
iRacing announced on Tuesday that they have acquired Monster Games
https://twitter.com/iracing/status/1478397812027056136?s=11
https://www.iracing.com/iracing-acquires-monster-games/
https://forums.iracing.com/discussion/15127/iracing-acquires-monster-games#latest
"
iRacing.com Motorsport Simulations announced today the acquisition of Monster Games, Inc. The Minnesota-based game development studio has a long history of racing game development, including the NASCAR Heat franchise and more recently Tony Stewart's Sprint Car Racing game. The acquisition will bring another level of expertise under the iRacing roof, and further the company's ability to bring the highest quality racing games to the broader market, including the console space.
This acquisition along with the previously announced Orontes Games purchase are standalone development studios and projects. The iRacing development team will remain 100% focused on continuing to develop the core product, iRacing. The iRacing platform is regarded as the most realistic and leading PC-based racing simulation on the market"
"We are at a point as a company that we are comfortable building out these two new teams to explore the broader racing game market to ultimately funnel serious sim racers to our flagship product iRacing on the PC."
"I was getting very worried about Motorsports Games buying up everything possible in the market, they appeared to just be trying to capitalize on something, without caring about the actual product, another EA type situation we all went through in the early 2000s. Good to see iRacing start to protect the sector. We all know the passion iRacing/Papyrus has had for making racing games over the last 30 years, so it is great to see them dip their feet back into console/gaming and do more than just iRacing to fight this growing mess that is Motorsports Games, especially since EA ate up the F1 license."
https://www.youtube.com/watch?v=3H5hK3RvGhw
Other Forum Takes:
Robert Crisdale Posts:
"Motorsport Games is another EA – full of cash and trying to buy everything. Papyrus were decimated with licenses taken then and between 2000 -2008 we had crap titles from EA which ultimately spawn Rfactor – modders and Iracing – ex Papyrus. Dave Kaemmer and Richard Garcia for that matter have been thru this all before, but this time are in a position to band with others and improve across the board and add console to the genre – something being PC only has been detrimental to licenses. These acquisitions will help i hope open up new content and secure others that have seen a spread of license purely just because Iracing scope has been limited to PC"
---
---
2022 Season 1 Patch 1 Release – January 11th
Downtime:
iRacing.com will be coming down for deployment of the 2022 Season 1 Patch 1 Release, Tuesday, January 11th, beginning at 08:00am EST.
This maintenance will affect all iRacing.com regions and members will be unable to host or join sessions during the downtime.
You can check on the status of all iRacing services from our System Status page here: https://status.iracing.com/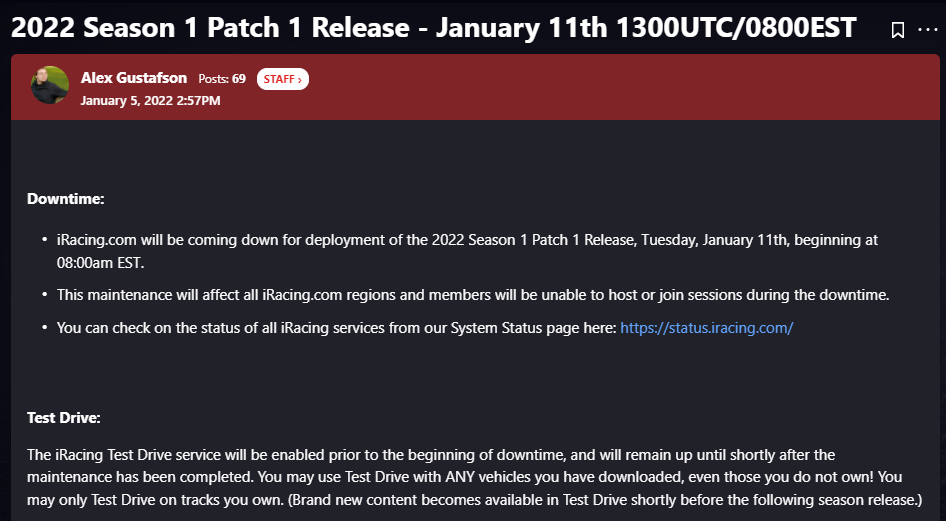 https://forums.iracing.com/discussion/15200/2022-season-1-patch-1-release-january-11th-1300utc-0800est
---
---
Who is Susan Flint
Clyde Coman Posted in the forums that he's noticed in Ai Racing that Susan Flint is almost always the fastest or one of the fastest. I am sure the performance is random for each driver but for what ever reason Susan Flint is always one of the fastest. Wondering if anyone else has seen this.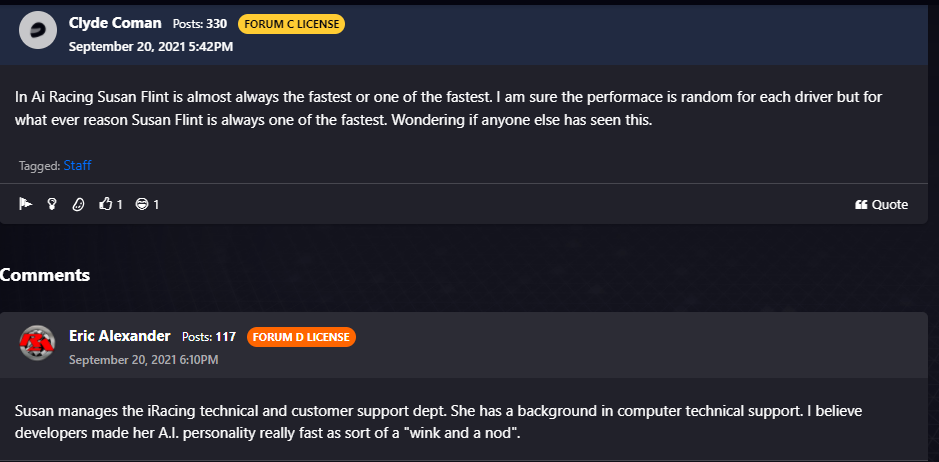 https://forums.iracing.com/discussion/comment/112859/#Comment_112859
---
---
New Atlanta Motor Speedway welcomes NASCAR this week
Atlanta Motor Speedway is hosted a tire test from January 4-6, 2022. The text will include the NASCAR Truck Series, Xfinity Series on Tuesday. The new Next Gen car for the NASCAR Cup Series will run on the track Wednesday and Thursday.
Work began to repave the track just hours after the checkered flag last year. The new paving was completed on December 22nd, 2021.
https://racingnews.co/2022/01/04/new-atlanta-motor-speedway-welcomes-nascar-this-week/
---
---
47,900+ viewers
Monday Night Racing's Sim Seat 215 at Talladega reported to have had over 47,900 viewers, making it the second most watched of their events ever.
https://twitter.com/monnightracing/status/1478390648155914244?s=11
https://tobychristie.com/2022/01/04/matt-stallknecht-survives-wreck-filled-truck-race-at-talladega-for-monday-night-racing-victory/
---
---
iRacing back at the Chili Bowl
Christopher Bell Tweeted that he's stoked to have the iRacing sponsorship once again for this year's Chili Bowl Nationals.
---
---
OBRL Metro Cup [Brian]
The OBRL is gearing up for their Metro Ford 40 week cup series starting in February. They've added two new sponsors, KIMBOWL and Victory Lane Sports to help make it possible for a $3000 prize pool for the season . There's the Manufacturers Cup ( $500 ) – Top 10 positions Payout ( $1500) – Safety First Award 8 Positions paid ( $700 ) – Hard Charger Award ( 10$ per race for positions gained ) – Rookie of the Year ( $100) – Ride the pole Award ( 100) . The winner of the safety award pays almost the same as winning the championship which is a really cool message. And if you like seeing your car in a TV style show, they're singed up for a full year with their broadcasting partner Team Goon Squad.

www.oldbastardsracing.net
---
---
2022 BMW Sim GT Cup
Greg West Posts:
The BMW SIM GT Cup is back for 2022 with a total of ten races will take place this year. However this year the events are even bigger with a series total prize purse of over $40,000. As in 2021, the races are 120 minutes long and include a mandatory driver changeover. These events will feature the BMW M4 GT3 again and will race on the following tracks:
1 January 9 Daytona
2 Feb 6 Road Atlanta
3 Mar 27 Sebring
4 April 24 Nurburgring GP
5 June 5 Watkins Glen- Boot
6 June 26 Spa
7 July 10 Hockenheim
8 Aug 14 Barber
9 Oct 2 Silverstone
10 Oct 30 Suzuka
All events are at 13:00 GMT. These events are team races with a minimum of 2 drivers required.
https://forums.iracing.com/discussion/15191/2022-bmw-sim-gt-cup#latest
https://twitter.com/BMWEsports/status/1478426001398845440
---
---
iRacing Presents The Daytona 24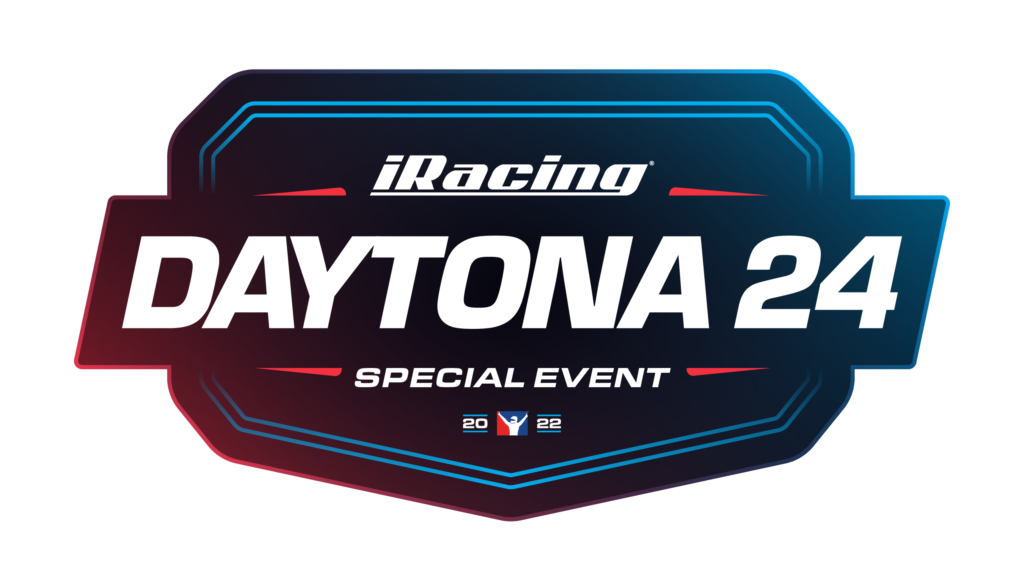 The Daytona 24 is a 24 Hour endurance race held at Daytona International Speedway in Daytona Beach, Florida.
Date: January 21-23rd
Timeslot #1 – Friday 22:00 GMT
Timeslot #2 – Saturday 07:00 GMT
Timeslot #3 – Saturday 12:00 GMT
Timeslot #4 – Saturday 16:00 GMT
https://forums.iracing.com/discussion/14765/iracing-presents-the-24-hours-of-daytona
---
---
MVG Charity Race at Daytona [Brian]
The Military & Veteran Gamers in assosiation with the HOSS High Octane Sim Series will be hosting a charity event to help raise awareness to the 22 veterans lost to suicide each day. There's a $10 entry fee and It will be in the Next Gen Cars at Daytona and will be held on January 22nd. Payouts to the top 3 finishers.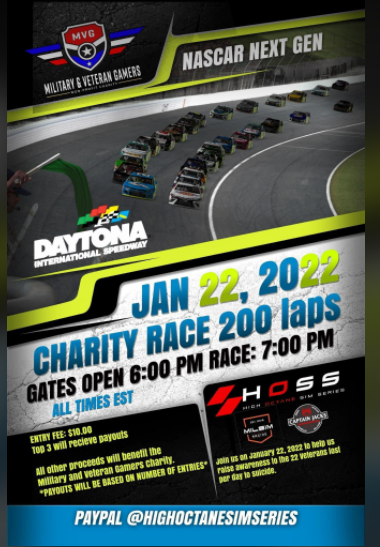 Podcast Housekeeping
Aftermath Podcast – Get it!
New Website – Leave Comments https://www.iracerslounge.com/
---
We are in the regular rotation… (Mike)
https://performancemotorsportsnetwork.com/
Fantasy
---
---
Hardware/Software
---
---
Filo1 SIM racing cockpit
The Filo1 Sim racing cockpit's goal was to design a Formula 1 SIM racing cockpit with an exclusive and original design, to which you can then add any steering wheel or pedal and have given the FILO 1 sinuous and elegant curves that integrate elegantly into any environment.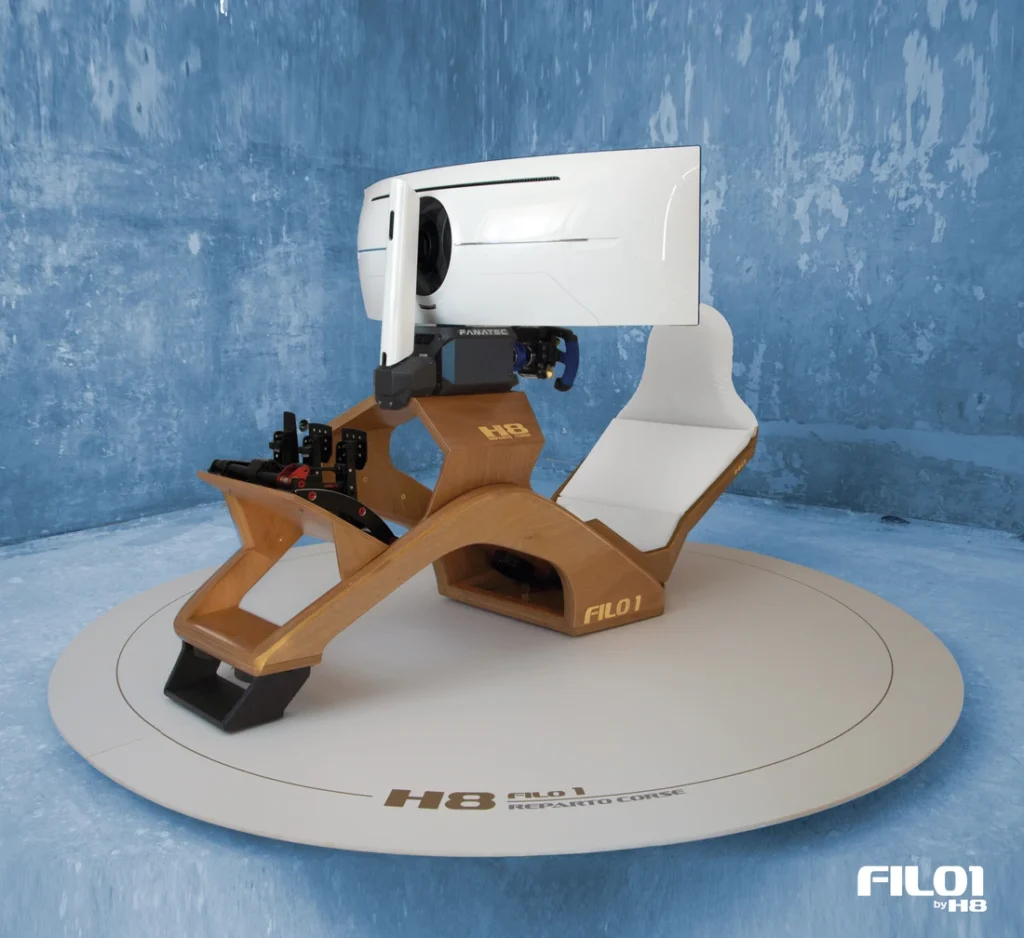 https://www.facebook.com/commerce/products/4119407651493791/
---
---
Cammus DD Wheels review
Douglas Thompson reviews the new Cammus 15 NM direct drive wheel base from China
https://www.youtube.com/watch?v=u0ezpdfrr60
---
---
CSL Steering Wheel BMW / P1 V2
Fanatec posted a video of the unboxing of their new CSL BMW / P1 V2 wheel
https://www.youtube.com/watch?v=_LawH9D4Qyg
---
---
Simagic P2000 Hydraulic Pedals
Sent in from listener Eric Whiting – Laurence Dusoswa reviews the SimMagic Hydraulic pedals,
https://www.youtube.com/watch?v=1QgdFQZykso
---
---
HRS modular extension kit
Hybrid Racing Simulations offers the three piece modular extension kit for the SimuCube 2 and VRS race hubs
https://www.instagram.com/p/CXljx66PHGy/?utm_medium=share_sheet
---
---
Moza Racing R16 Direct Drive Wheelbase
The Simpit reviews on YouTube the new Moza R16 wheel base.
https://www.youtube.com/watch?v=2T4xMuRGaRk
---
---
3D Printed Full Size 1:1 RedBull RB16 F1 Simulator Update
Pat Staraceis building a 3D printed 1:1 scale Red Bull Formula 1 Race car simulator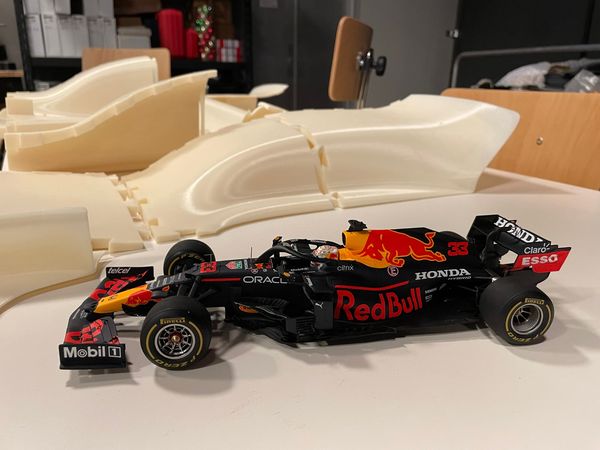 https://www.facebook.com/groups/simracingbuilds/permalink/1345258352598178/
---
---
REVIEW – Pimax and Varjo Headset [Brian]
Will Ford reviews the Pimax 8K X Vr headset and the new Varjo Aero VR headset for sim racing
https://www.youtube.com/watch?v=NnoRVmnYUXw
---
---
Building the ULTIMATE Racing Setup
Linus Tech Tips posted a video on his YouTube channel of his ultimate Racing setup.
https://www.youtube.com/watch?v=IUJPSeYSg7k
---
---
Results
NASCAR iRacing Series
Fri open: Daytona
Sunday fixed

Mike -p 7 – great run led some laps but slammed the wall at some point and had 3 minutes optional – was basically slow, last car on lead lap, but late carnage gave me some more spots
---
---
Official Series
Ellis – Carb cup – Daytona – Win! In 2nd attempt, pickup cup at phoenix 3 times
---
---
League / Hosted Races
Winter League

Ellis – p So I get in the practice for the league I run a few laps I pit I get out of the car immediately I'm sitting out of the car on replay camera TV to Onlap five the pause button is showing. My gauges on my third-party apps are creeping up and I've been up and as I sit here and wait eventually the car blew up sitting on pit Road even though I was never in the car when it actually blew up. It basically blew up in replay only. Alternate reality
Hall – p 10 got beat by a few guys who fuel saved more than I thought could be. But still great long run speed.
OBRL ARCA Series

Brian- USA International P11 missed qualifying and avoided accidents. Good enough for a p11. Great late racing with Eric Essary.
OBRL Aftermath Truck Series
Git R Done Racing Charlotte
Brian p Ran out of gas
Tyler P-Don't drink and drive. You'll have to make an extra pitstop to go to the bathroom.
adam:
iRacing IROC Challenge Series Season 4
Kyle P- Tonight's race is at Atlanta Motor Speedway.
---
---
Final Thoughts
---
---
Words Spoken in Closing Audio Clip -""Thank you for listening to the iRacers Lounge podcast make sure to go subscribe to us on iTunes, SoundCloud, or Google Play, Facebook & Twitter, See You On The Track ."
TITLE
A Monster Acquisition
Description
On today's show we'll discuss iRacing making another 'Monster' acquisition. The field is set for the 2022 eNascar Coke Series which we will review and we'll check out a sim rig that could be a piece of fine furniture. So sit back, relax and join us on the iRacers Lounge Podcast.
iRacers Lounge Podcast is available on iTunes and Apple's Podcasts app, Stitcher, TuneIn, Google Play Music, Spotify, Soundcloud, Podbean, Spreaker, Podbay, PodFanatic, Overcast, Amazon, and other podcast players.
Sponsors:
Hosts:
Mike Ellis – twitter.com/MikeDeanEllis
David Hall – www.twitch.tv/mixmage
Greg Hecktus – twitter.com/froozenkaktus – www.twitch.tv/froozenkaktus
Brian Maccubbin – www.twitch.tv/MacRubbinsRacin
Kyle Pendygraft – twitter.com/LoudPedalGaming
Tony Groves – www.twitch.tv/SirGroves
Adam Josselyn- twitter.com/Jossad83
Chris Scales – twitter.com/JediMcfly
Tony Rochette – twitter.com/TonyRochette
Tom Dreiling –
Links:
Old Show Notes – bit.ly/2CFeArM
Facebook – www.facebook.com/iRacersLounge/
Twitter – twitter.com/iracerslounge
Instagram – instagram.com/iracersloungepodcast/
Web (New Show Notes) – iracerslounge.com/