4/28/2022 – Swamp Ass Sims – Episode 0328
iRacers Lounge Podcast – Conversation Topics
Brought to you by:

Opening Audio Clip -"Your listening to the iRacers Lounge Podcast where we discuss everything iRacing, in a casual setting, enjoy."`
READ THIS AT THE TOP OF EACH SHOW!!!
Welcome to the iRacer's Lounge, I am your host "XXX". iRacer's Lounge is a podcast for the iRacer, where we talk all things iRacing in a casual setting.
Joining me are the usual characters, ———— 
---
---
Show Introduction
And remember you can follow along with us on your PC or mobile device in real time as you listen to the show and see for yourself all of the great topics and products we'll discuss by visiting iracerslounge.com and selecting show notes. Hope to see you there..
---
---
TITLE SPONSOR READ:
SimCoaches offers the realistic sim racing equipment you need to win more races online…. It is designed for real racers… Hydraulic construction makes them feel just like the real thing. High-Quality Construction, 100% Leak Proof, and Lifetime Warranty are the key features with these pedals. And, they look absolutely amazing… Check out simcoaches.com and use the coupon code IRACERSLOUNGE to get 5% off your purchase. Simcoaches.com is your ticket to feel like your actually sitting behind the wheel of a car. Drive harder and stay on the limit longer…
https://simcoaches.com/?fbclid=IwAR1pJASM3C_nV3wFACEHJrHitf8TOQWro4yp-Etaio1zU8Enbojap2Xff5w
---
---
---
---
Topics
---
---
Coke Race Dover
Coke race – Dover
Nick Ottinger on the pole again
Caution! Lap 17! @Blade_Whitt goes around along with
@BigDogBowden off of Turn 2!
@NickOttinger and Liam Brotherton stayed out. EVERYONE ELSE PITTED.
RESTART LAP 22: @NickOttinger and Liam Brotherton lead the field into Turn 1.
TROUBLE! It's the big one! Clampitt, Keister, Leahy and more involved in the BIG ONE on the restart.
Back to green but Caution. Lap 29. Multiple cars involved in caution 3. Salas looked to get loose, he caught Alfalla, and the field piled in.
Back to green Up front, Ottinger still leads on older tires. Conti is right behind
LAP 36: @vicente_salas14 tags the outside wall.
but then CAUTION. LAP 38. @KadenWHoneycutt has crashed on the frontstretch… and @jmullisracing crashes on the backstretch! So the incident between Honeycutt and Ray brought out the yellow But as they came off of Turn 2, Mullis nosed it after contact with Zalenski!
LAP 40: @NickOttinger pits under this caution.
RESTART LAP 43: @MikeConti5 and @bobbyzalenski lead the field into Turn 1.
LAP 50: The biggest mover of the race so far is @BowlinGraham. He's up 25 spots from 36th to 11th.
Nearly halfway, and it's Michael Conti in front of the field. 65 laps to go at Dover!
Ottinger update: He's up to ninth after restarting 26th. He has the freshest tires and the most fuel atm with 50 laps to go.
40 to go ottinger finally gets by olat for eighth, but the newness of the tires has wore off a bit by now.
Bobby in second is starting to slowly chip away at the leader conti
Here comes Zalenski! He's closed in on Conti with 30 laps to go at Dover!
29 to go: NEW LEADER, @bobbyzalenski. And then conti immediately hits pit road…
Steven wilson thinks he can make it on fuel, but then caution! @jmullisracing and @MitchelldeJong1 are involved.
.@MikeConti5 pitted before the caution and is now trapped a lap down.
@MalikRayTTV stayed out and assumes the lead. Ottinger on 2 tires – then everyone else on 4 – bobby the 1st on 4, then corey vincent will start 4th.
Malik quickly falls through the field after restart and NEW LEADER! @NickOttinger.
CAUTION! @BowlinGraham, @rayalfalla, @BriarLaPradd and others crash.Multiple incidents! A lot of fast cars torn up here.
RESTART 10 to go: @NickOttinger and @CVincent34 lead the field into Turn 1. Back to green and 4 wide didnt work and we are back to caution!
The 9 gets a nose under manes who was on the bottom he collects alfalla big crash!
RESTART 5 to go: @NickOttinger and @CVincent34 lead the field into Turn 1. Nick gets a huge jump bobby side by side w corey but gets loose on the inside on the backstretch and stuffs it into the wall hard, and back up into traffic for a big wreck.
OVERTIME RESTART 1: @NickOttinger and @CVincent34 lead the field into Turn 1. Nick gets a monster restart leaving early and catches the rest of them sleeping…
CHECKERED FLAG! @NickOttinger gets his second-straight win in the @NASCAR @CocaCola@iRacing Series, claiming victory tonight at the @MonsterMile for @LogitechG and @WBeSports_. His last 5 finishes have been 2nd, 4th, 3rd, 1st, and 1st.
Sad to report, Collin Bowden's power went out in his house on the last lap, 10 feet from the checkered flag. Was running P13, but the server scored him P26. Absolute travesty
---
---
Dirt Car Digital Dash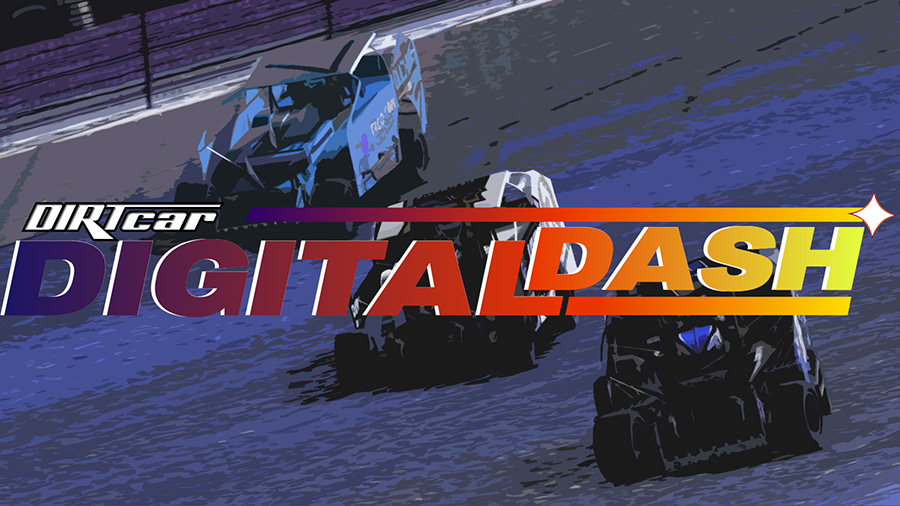 https://www.iracing.com/digital-dash-dirtcar-esports-first-ever-special-event-features-big-blocks-at-charlotte/
---
---
Tire Heat Exploit
https://www.youtube.com/watch?v=KFJVsq1s4g8&t=1s
https://forums.iracing.com/discussion/21865/davecam-leaving-iracing/p1
https://forums.iracing.com/discussion/21865/davecam-leaving-iracing#latest
https://forums.iracing.com/discussion/21922/brake-dragging-on-iracing#latest
---
---
Help Wanted
https://forums.iracing.com/discussion/21921/web-developer
---
---
Top 5 Tips
https://www.youtube.com/watch?v=BHU1Eb76u7w
– Buy only what you need
– Crew Chief
– Trading Paints
– Proper FOV
– Nvidia Color or Reshade
---
---
Guide to Cone Hitting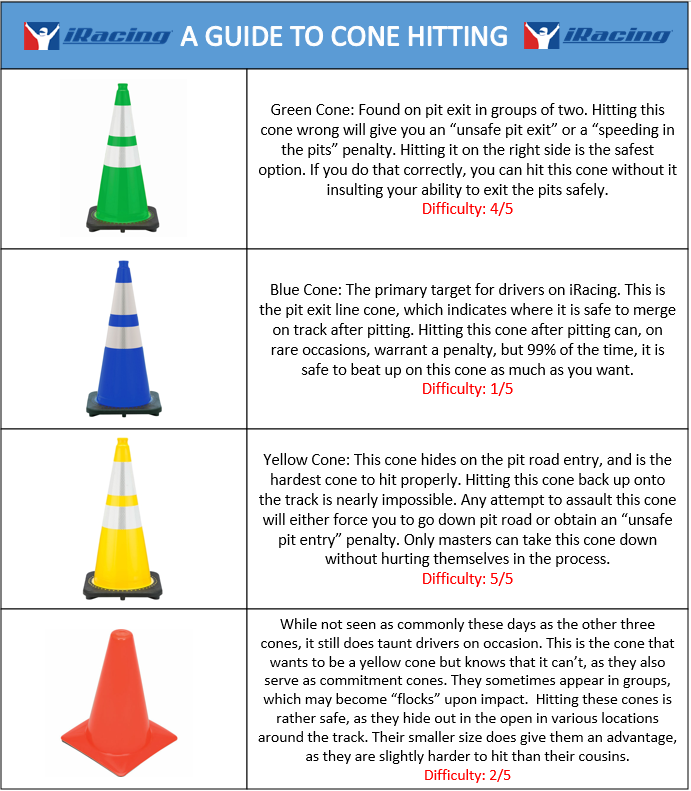 https://forums.iracing.com/discussion/21986/a-guide-to-the-cones-of-iracing#latest
---
---
Skip Barber Series
https://www.iracing.com/mikkel-gade-clinches-skip-barber-formula-iracing-series-crown-with-sebring-victory/
---
---
WOO Late Models
https://twitter.com/iRacing/status/1519409419729219590
https://www.iracing.com/woolm/schedule/
---
---
iRacing Companion App
To download the current iSchedule app now and be notified when the iRacing Companion App is released, App Store users click here and Google Play users click here. For more information on iRacing and for special offers, visit www.iracing.com.
https://www.iracing.com/iracing-to-release-iracing-companion-app-in-summer-2022/
https://forums.iracing.com/discussion/22171/iracing-to-release-iracing-companion-app-in-summer-2022#latest
https://www.youtube.com/watch?v=vN0rBs2GzXI
---
---
F1 A.I. is Here
https://www.youtube.com/watch?v=QuTiSpOIhDE
---
---
The Next Patch
https://forums.iracing.com/discussion/comment/165753/#Comment_165753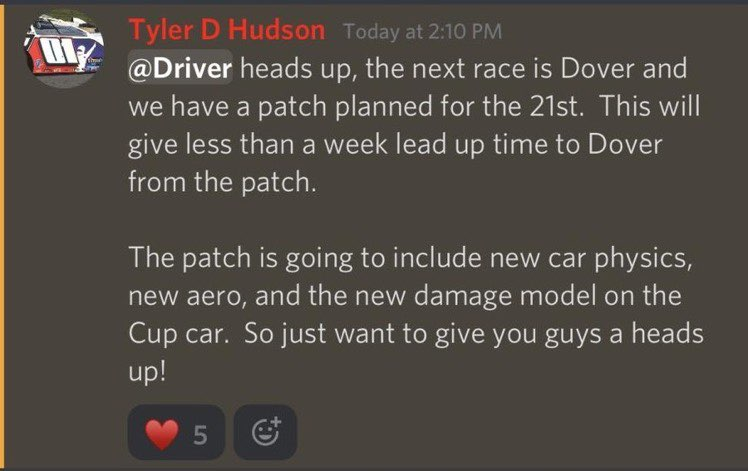 ---
---
Pro 4's at Road America
https://www.instagram.com/tv/Cc6GTTPDdKP/?igshid=MDJmNzVkMjY=
---
---
Do You Remember
https://twitter.com/iracing/status/1519697534490484737?s=11&t=fYsLA9vuomsI6igqyt9QUg
---
---
Indy 500 Open
https://forums.iracing.com/discussion/22182/2022-open-iracing-indy-500#latest
---
---
Indy 500 Fixed
https://forums.iracing.com/discussion/21836/2022-fixed-iracing-indy-500#latest
---
---
Podcast Housekeeping
Aftermath Podcast – Get it!
New Website – Leave Comments https://www.iracerslounge.com/
---
We are in the regular rotation… (Mike)
https://performancemotorsportsnetwork.com/
Fantasy
---
---
Hardware/Software
---
Rig Review
https://www.instagram.com/p/CcqSfMArqqW/?igshid=MDJmNzVkMjY=
---
---
Rig Review
https://www.youtube.com/watch?v=ru2qorD5ZlI&feature=youtu.be
---
---
Sprint Pedals Review
https://www.youtube.com/watch?v=4iCRbGDdSts
https://boostedmedia.net/sim-racing/hadware-reviews/heusinkveld-sim-pedals-sprint/
---
---
Fast Pasta Triples
https://www.youtube.com/watch?v=oDsmdKMOpu4
---
---
Cold Seat
---
---
SimMagic for sale at
https://www.ricmotech.com/Simagic-P2000-Simracing-3-Pedal-Set–200KG-Sensor_p_474.html
---
---
Results
NASCAR iRacing Series
Fri open: Tally
Ellis – p7 – led the most laps – 23 to go got hooked from behind, i may have gone just a hair high – restarted 20th got to 4th quickly – final run there were lots of crazy moves and i didnt make the right ones….
Rochette-Pwrecked just taken out while avoiding a wreck
Hall – P9, making move for win, guy throws late block and puts me in wall
Greg – p wrecked out
Sunday Open

Adam- p
Brian – p
Stephen – p
Rochette-P7 led some laps but got trapped on the bottom with lapped car on the bottom while 2 wide and lost the main pack. So stuck with a damaged car pack rest of the race. Only 2 cautions so ended up a lap down happy with a top 10 after being wrecked all week but pissed i couldnt get more out of being stuck.

Hall – p4 top split. Led the 2nd pack. The top 3 and some of their lap down team mates short pitted and ran faster while off sequence. When we cycled through, they were 10 seconds ahead.
Groves – p13 – Ran top 5-10 for the majority of the race and led some laps, got taken out with about 10-12 laps to go. Limped the car across the line still on the lead lap and still gained a little IR
Mike –p. Wrecked out – i was leading and pitted under yellow and messed up and got eol penalty – never recovered, eventually a 3 car pack we caught the lead pack, i encouraged them just go around them we did but tangled w someone who came up in to our lane and all wrecked out,…The fact that i can always get to the lead at some point is quite satisfying
Race : dover
Wed Fixed
Wed Open:

Hall –p. 11. There is a vortex about half a straight in front of my car that makes cars wreck just so they can hit me. Erg. Salvaged P11 with engine damage cause still pretty good long run speed.
Ellis – p wrecked out- I got a little damage in the first caution they got it fixed and Marsh my way back up to the front was running for all the outside when I touch the guy on the inside and I got sent to the wall the engine blew up.
Kyle P Pwrecked out
Tyler – P
Greg P
Adam –
Stephen –
Rochette P3 few cautions in the begining then a 125 lap green flag run. Got lapped in 4th. Caution came out from 3rd slamming the wall got lucky dog and gwc. Got another podium
Bobby -p
Thurs Open

Ellis – p.8 – early run made my way up front on long run up to p2, had to pit under caution to grab a fedex at the door, then marched my way all the way back to the lead – lead 13 laps – they guy who eventually won, i ran side by side with him for several laps before he finally got me – then i faded to 3rd where 4th ran into my side going down the front straight i spin no caution bring it home 8th – feels really good to be in the mix for the lead
---
---
Official Series
Tony R – Pair of P7s at Dover Tuesday just getting a feel for the set
PDS Euro Sprint Series

Hall – P1 Two Wins at Monza
---
---
League / Hosted Races
Ellis – Chris Macguire Hosted

87 cars at Texas-wrecked
87 cars at tally p3
FastTrack League –

David – pwrecked out, caused the big one. The high line is just not consistent in this car in sim and real life. High Line only makes it to the front with the perfectly setup run, then if the cars in front don't abandon the front comes back and the high line gets stuck about 3 car lengths back. Was pushing Greg hard, missed a bump to the right. Didn't know I was that far off, but the replay shows I was.
Bobby -pwrecked out
Greg p wrecked out
Mike – p7- started farther backs in the rash but made it eventually up to my team or we ran 1234 on the bottom for quite some time. Eventual Lee we got some cars in front of us do the non-decisions on going high. At some point we went high and David was pushing Greg and accidentally turned him. The final restart with three to go is hectic but I was able to bring it home P7 from P9.
Adam – p
---
---
Final Thoughts
---
---
Words Spoken in Closing Audio Clip -""Thank you for listening to the iRacers Lounge podcast make sure to go subscribe to us on iTunes, SoundCloud, or Google Play, Facebook & Twitter, See You On The Track ."
TITLE
Swamp Ass Sims
Description
We talk Coke Racing at Dover with Evan Posocco this week, we break down everything on the so called tire heat exploit, and many other exciting topics. So sit back, relax and join us on the iRacers Lounge Podcast.
iRacers Lounge Podcast is available on iTunes and Apple's Podcasts app, Stitcher, TuneIn, Google Play Music, Spotify, Soundcloud, Podbean, Spreaker, Podbay, PodFanatic, Overcast, Amazon, and other podcast players.
Sponsors:
Hosts:
Mike Ellis – twitter.com/MikeDeanEllis
David Hall – www.twitch.tv/mixmage
Greg Hecktus – twitter.com/froozenkaktus – www.twitch.tv/froozenkaktus
Brian Maccubbin – www.twitch.tv/MacRubbinsRacin
Kyle Pendygraft – twitter.com/LoudPedalGaming
Tony Groves – www.twitch.tv/SirGroves
Adam Josselyn- twitter.com/Jossad83
Chris Scales – twitter.com/JediMcfly
Tony Rochette – twitter.com/TonyRochette
Tom Dreiling –
Links:
Old Show Notes – bit.ly/2CFeArM
Facebook – www.facebook.com/iRacersLounge/
Twitter – twitter.com/iracerslounge
Instagram – instagram.com/iracersloungepodcast/
Web (New Show Notes) – iracerslounge.com/