4/21/2022 – Silence is Golden – Episode 0327
iRacers Lounge Podcast – Conversation Topics
Brought to you by:

Opening Audio Clip -"Your listening to the iRacers Lounge Podcast where we discuss everything iRacing, in a casual setting, enjoy."`
READ THIS AT THE TOP OF EACH SHOW!!!
Welcome to the iRacer's Lounge, I am your host "XXX". iRacer's Lounge is a podcast for the iRacer, where we talk all things iRacing in a casual setting.
Joining me are the usual characters, ———— 
---
---
Show Introduction
In this weeks episode we will be exploring if Nascar may be looking for a new console game developer. We see a dominant performance in the Skip Barber iRacing Formula Racing Series and ask, "What would iRacing be like without in-game voice chat?"
And remember you can follow along with us on your PC or mobile device in real time as you listen to the show and see for yourself all of the great topics and products we'll discuss by visiting iracerslounge.com and selecting show notes. Hope to see you there..
---
---
TITLE SPONSOR READ:
SimCoaches offers the realistic sim racing equipment you need to win more races online…. It is designed for real racers… Hydraulic construction makes them feel just like the real thing. High-Quality Construction, 100% Leak Proof, and Lifetime Warranty are the key features with these pedals. And, they look absolutely amazing… Check out simcoaches.com and use the coupon code IRACERSLOUNGE to get 10% off your purchase. Simcoaches.com is your ticket to feel like your actually sitting behind the wheel of a car. Drive harder and stay on the limit longer…
https://simcoaches.com/?fbclid=IwAR1pJASM3C_nV3wFACEHJrHitf8TOQWro4yp-Etaio1zU8Enbojap2Xff5w
---
---
Topics
---
---
Next Patch Clues
Tyler Hudson Tweeted a video clue as to what is coming up in the patch scheduled for next week
Here are two clues to what is coming in the @iRacing patch next week. ???? pic.twitter.com/otfNqT9Sy4

— Tyler D Hudson (@tdhudson001) April 15, 2022
---
---
iRacing Without Voice Chat?
After a tough week racing at Martinsville Brian Blackford Tweeted a question, "What if iRacing removed voice chat?"
https://twitter.com/bryanblack33/status/1514816708023791619
https://www.youtube.com/watch?v=EWWV-lT4okw
---
---
March Top 10
iRacing released on their YouTube channel March's Top 10 video
https://www.youtube.com/watch?v=SD1PNZlrn4s
---
---
Nascar/ Motorsports Games Split?
Multiple sources have told SGO that NASCAR is actively looking for ways to get out of its current agreement with Motorsport Games. The sources say that NASCAR would like to bring its license to a different publisher and developer within the next couple of years.
"NASCAR isn't happy," the source said. "There's a reason they don't even promote their own game on any broadcasts. It's because they don't want to be associated with a game as broken as what NASCAR 21 is."
2021 was not a bright year for Motorsport Games, which belongs to the wider Motorsport Network media empire that includes Motor1 and Motorsport.com. The gaming division lost $33.7 million and admitted in its latest financial report two weeks ago that it didn't "believe the existing cash on hand will be sufficient to fund its operations for at least the next 12 months."
This should and will concern the likes of IndyCar and the Automobile Club de l'Ouest that operates the 24 Hours of Le Mans, both of which recently minted collaborations with Motorsport Games. The prospective IndyCar game is targeting a 2023 release, as is the Le Mans title. All of these games are the first iterations of annual franchises too, which means it'll be a tall effort to get them out the door in a short amount of time and in polished form, as NASCAR 21 has illustrated.
https://jalopnik.com/nascars-latest-video-game-was-so-bad-that-its-looking-f-1848798986
https://www.youtube.com/watch?v=-bfvF6MgW74
SGO Article covering Motorsport Games vs. NASCAR: https://www.sportsgamersonline.com/ga… Lawsuit #1 https://www2.miami-dadeclerk.com/ocs/… Lawsuit #2 https://www2.miami-dadeclerk.com/ocs/… Lawsuit #3 https://www2.miami-dadeclerk.com/ocs/…SHOW LESS
https://www.sportsgamersonline.com/games/racing/nascar-looking-to-leave-motorsport-games/
https://www.youtube.com/watch?v=royHeLk_5FU
---
---
iRacing Giveaways
Tyler Hudson Tweeted that iRacing is giving away memberships and hats at Jackson Motor Speedway in Mississippi.
https://twitter.com/tdhudson001/status/1516594664434020353?s=11&t=psKDOs6lZ1c7lWT6C7Pikg
---
---
Logitec G 23XI Partnership
Logitech G already partners with 23XI Racing's Bubba Wallace in the real-world. They've also been sponsoring Mitchell deJong in eNASCAR. Now they'll be working with 23XI as an official partner, as well as together with the team owner himself, Denny Hamlin.
https://twitter.com/justinmelillo/status/1516532844990017540?s=11&t=-22SS4lyKFODmmyhbb8KLQ
https://traxion.gg/logitech-g-partners-with-nascar-cup-series-owner-driver-denny-hamlin/
---
---
To the Moon Alice, errr JR
Dale Jr wins a race in the Mooncar series '87 race at Talladega in spectacular fashion.
https://twitter.com/NASCARonNBC/status/1517185905815171075
---
---
New Track Coming
One of the premier racing circuits in France will join the iRacing roster of officially licensed tracks, as France's Circuit de Nevers Magny-Cours is set to debut in a coming iRacing build. An active host of major national and international GT and motorcycle competitions, as well as the longtime home of the French Grand Prix, Magny-Cours is planned to be completed and released late this year.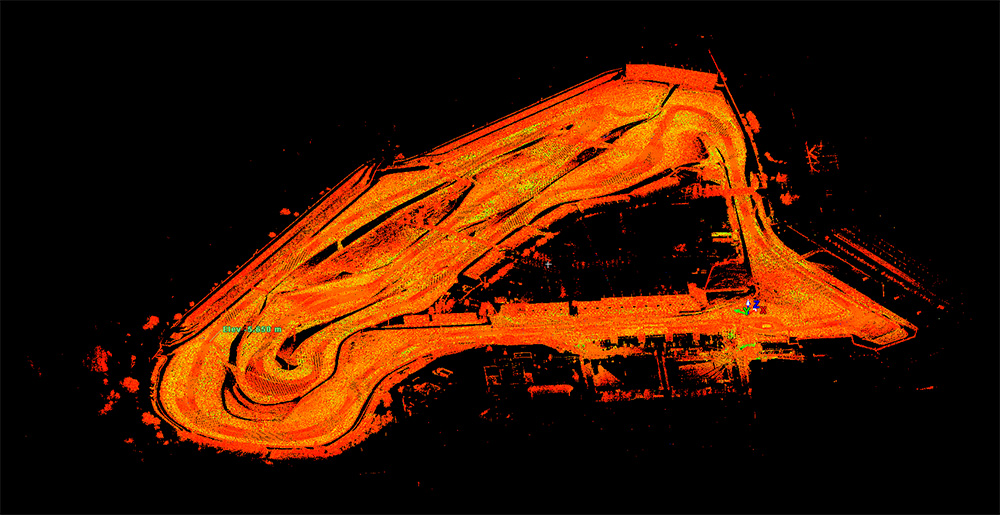 https://www.iracing.com/circuit-de-nevers-magny-cours-coming-to-iracing/
---
---
Skip Barber Formula iRacing Series
For the second time in the Skip Barber Formula iRacing Series season, Mikkel Gade swept both rounds of an event in Sunday's action from Road America. He led every lap of the second race to lock in his fifth and sixth wins of the season at road America.
https://www.iracing.com/gade-goes-back-to-back-in-skip-barber-formula-iracing-series-action-from-road-america/
---
---
Indy 500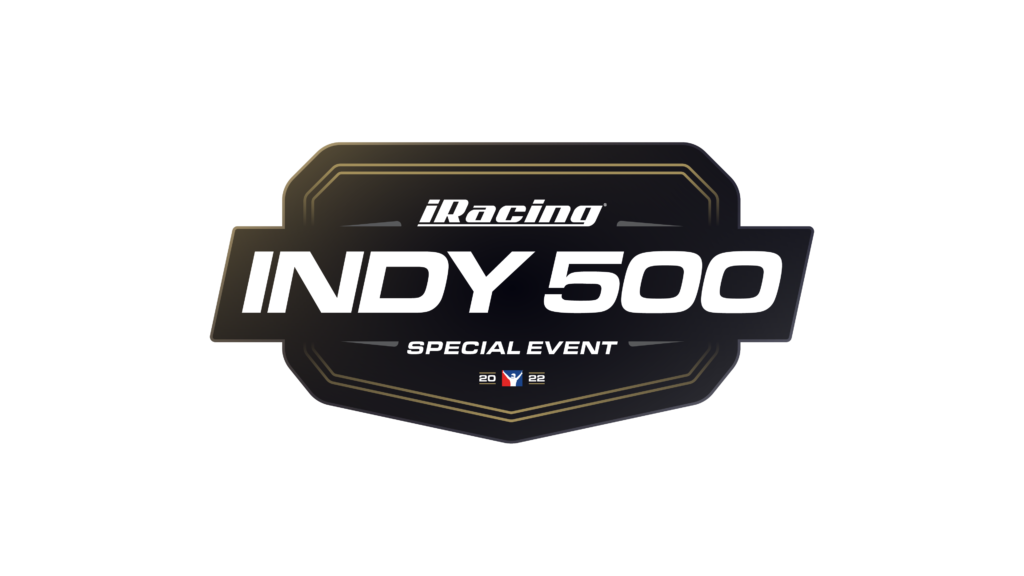 iRacing Presents The Indianapolis 500
Known as "The Greatest Spectacle in Racing," the Indy 500 is one of the most prestigious race events in the world, held since 1911 at Indianapolis Motor Speedway. It is part of the NTT IndyCar Series in the United States.
Date: May 13th-15th
Timeslot #1 – Saturday 01:00 GMT
Timeslot #2 – Saturday 13:00 GMT
Timeslot #3 – Saturday 17:00 GMT
Timeslot #4 – Sunday 13:00 GMT
https://forums.iracing.com/discussion/21836/2022-fixed-iracing-indy-500
---
---
Podcast Housekeeping
Aftermath Podcast – Get it!
New Website – Leave Comments https://www.iracerslounge.com/
---
We are in the regular rotation… (Mike)
https://performancemotorsportsnetwork.com/
Fantasy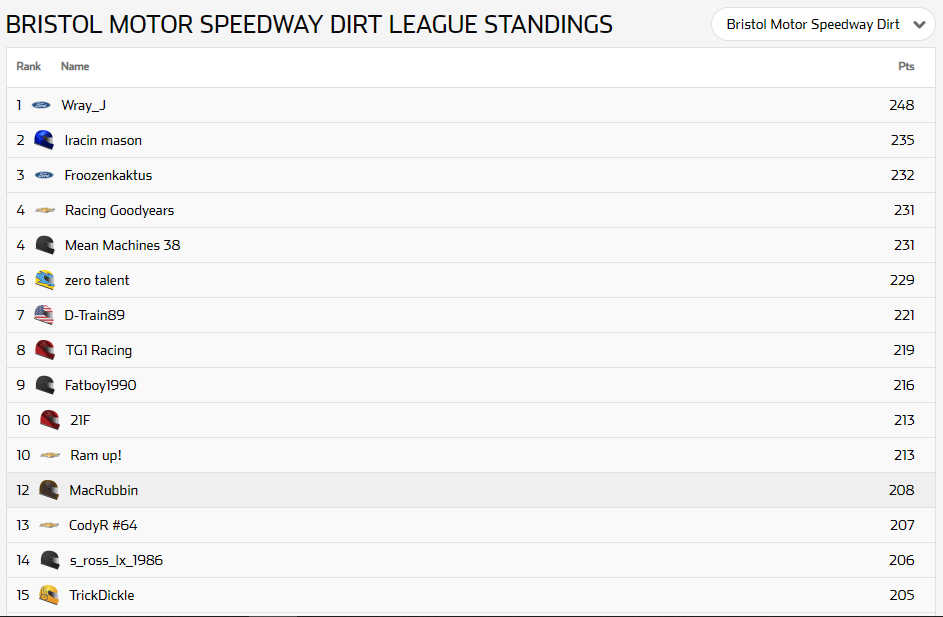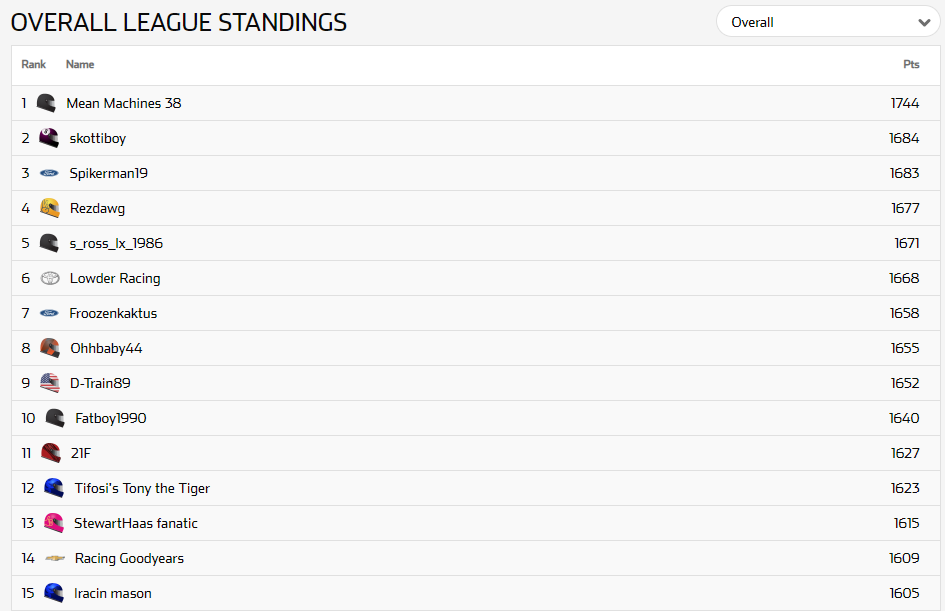 ---
---
Hardware/Software
---
Race Control App
Race Control App is releasing a new Alpha version of their software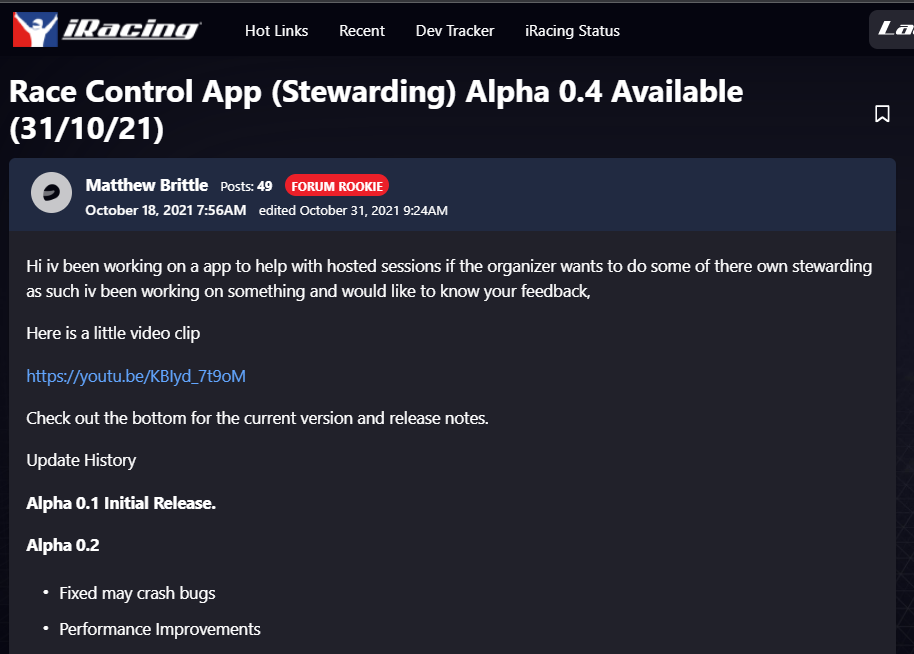 https://forums.iracing.com/discussion/10281/race-control-app-stewarding-alpha-0-4-available-31-10-21/p1
https://forums.iracing.com/discussion/comment/153421/#Comment_153421
---
---
Racelab Setup Module
The Racelab setup module is now available. Features include…
– Free module, everyone can use it!
– Community driven
– Lots of stats about the setups
– Majors Garage setups will be uploaded every week
– Anyone can upload their setup to support the great community we have!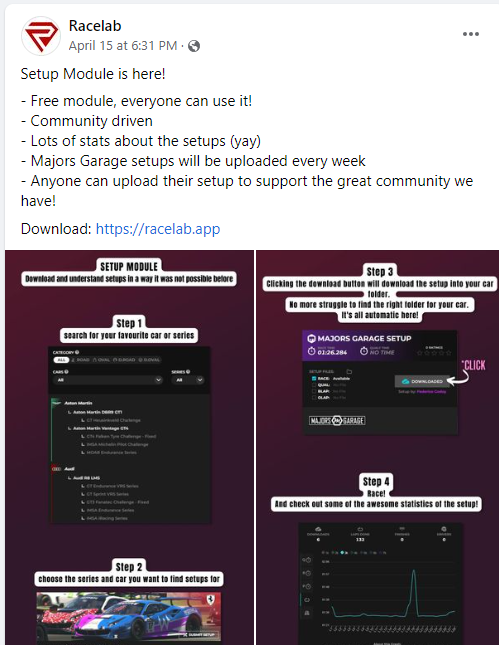 https://www.facebook.com/100063718359478/posts/384877430312866/?d=n
---
---
FREX 2DOF Head Motion
Frexsim claims to make the best 2DOF Head Motion experience in Racing Sim, no one has done it yet in the real way.
https://www.instagram.com/p/CcUb6yUj_B_/?igshid=MDJmNzVkMjY=
---
---
Jimmie Johnson Spotter Pack Update
A long awaited update has been released for the Jimmie Johnson Spotter Pack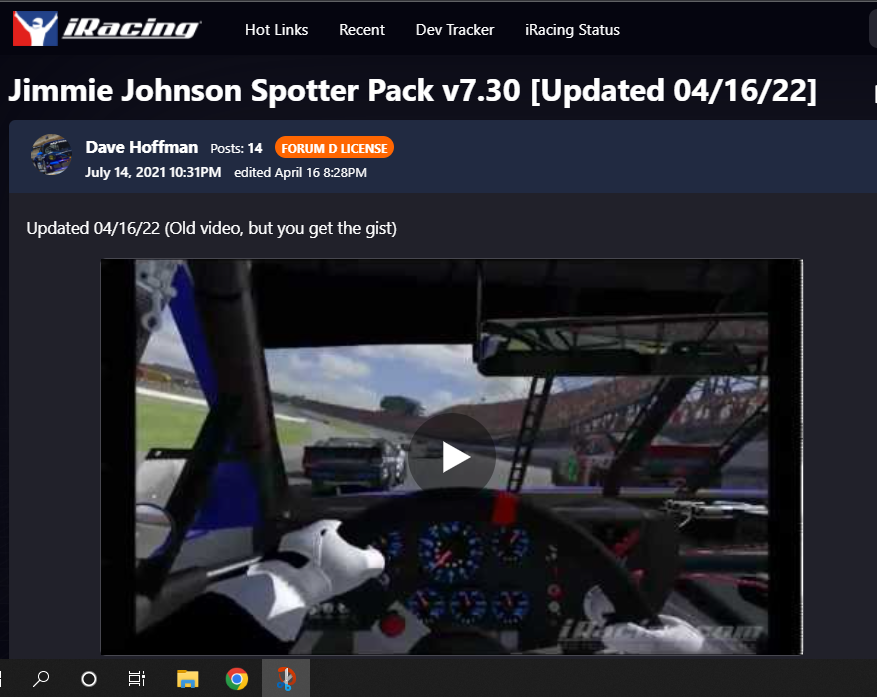 v7.30 involves a re-work of a whole bunch of clips. It also introduces 309 new sound clips, hopefully replacing all of the new messages that iRacing has plugged in recently, including the pit box countdown. There are a few event ID's that I couldn't get to trigger, so I'm not sure when they do. I left the Default for those as a good way to find out, so let me know if you hear Aussie Greg at all.
https://forums.iracing.com/discussion/4098/jimmie-johnson-spotter-pack-v7-30-updated-04-16-22#latest
---
---
Nascar Partners with Playseat
NASCAR has announced a multi-year cooperation with racing and gaming seat company Playseat
Ray Smith, Director, Gaming and Esports for Nascar said "Through this partnership, Playseat® is helping us introduce the sport to a new generation of fans, allowing a younger and more diverse audience to see the opportunities that sim racing and NASCAR both offer,"
https://www.nascar.com/news-media/2022/04/12/nascar-partners-with-racing-and-gaming-seat-innovator-playseat/
---
---
SIMGRADE Thera TBC
Simgrade offers their Billet Aluminum with black anodized finish Thera TBC pedals
https://simgrade.fi/product/thera-tbc/
---
---
Sigma Integrale DK2+
Barry Rowland from the Sim Racing Sigma Integrale DK2+ motion system
https://www.youtube.com/watch?v=ZT-pEDzDyqY
https://www.sigmaintegrale.com/dk2-motion-system/
---
---
DIY Bezel Free Kits
i thank you all for your patience waiting for the bezel free kit. we are currently ironing out supply issues for the lenticular lense. full diy kits are now available for £40 including postage, you will need to source your own lenticular sheeting from an old monitor/tv, we can help with this process.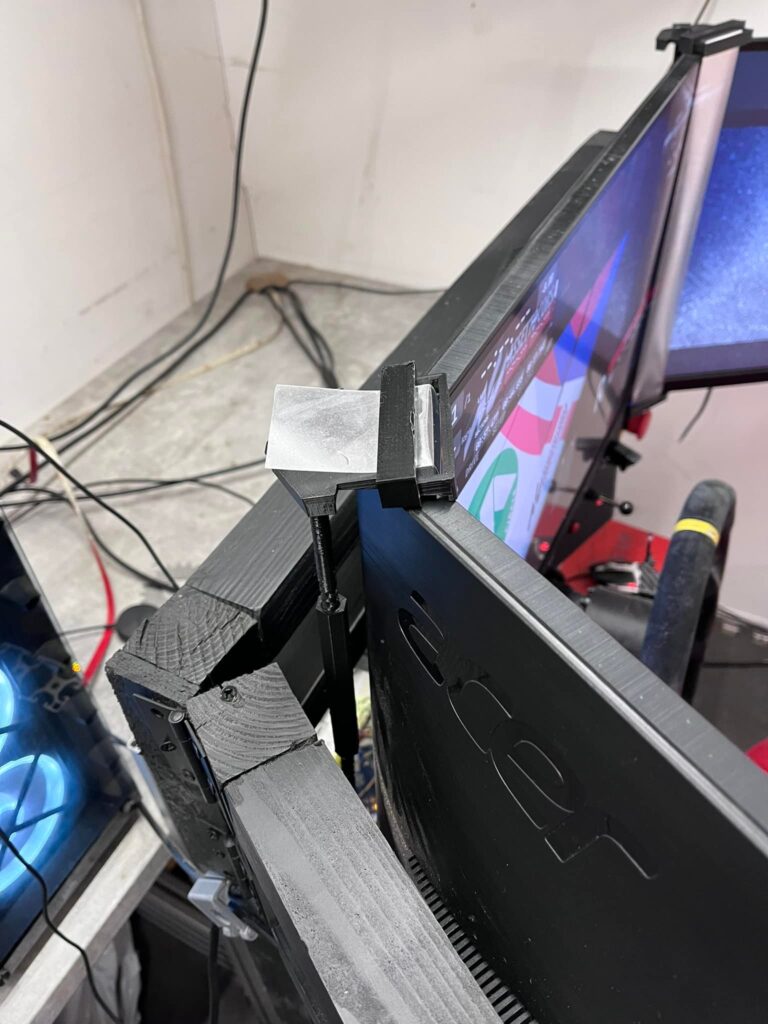 https://www.facebook.com/338927620880144/posts/637092101063693/?d=n
---
---
More Supply Chain Woes
Mike's Cube Controls wheel may be delayed a little further…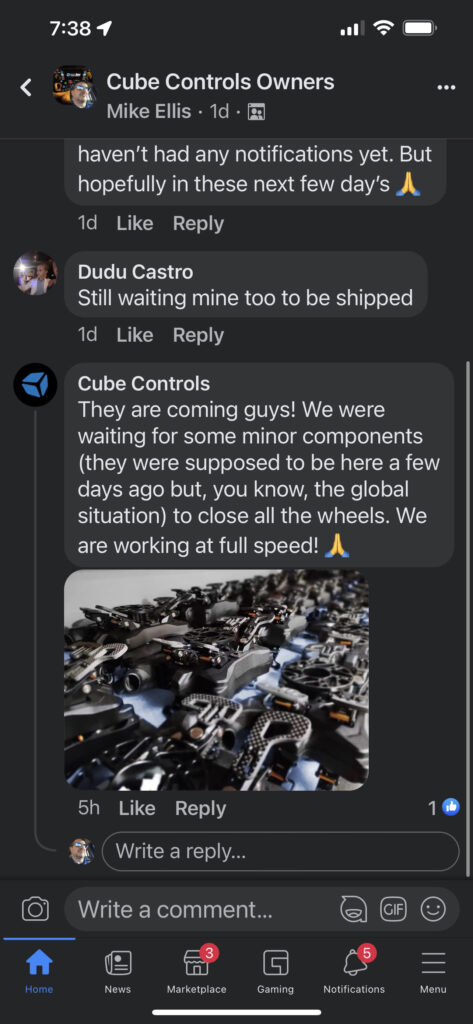 ---
---
Gomez Quick Release
Gomez Sim Racing introduces their new GSI QRS-1 quick release for their high quality wheels and others
The GSI QRS-1 "Quick Release System" is a proper motorsport grade quick release made for the high standards of sim racing. With no play in it's connection it inspires confidence with it's uncompromising quality in construction and design.
https://twitter.com/gomezsimracing/status/1516516830810099716
https://gomezsimindustries.com/shop/p/qrs-1
---
---
Flexible and Stackable Screens
The Vanguard Led Panels may revolutionize large screen displays that is also flexible and stackable
https://www.tiktok.com/@vanguard.led.official/video/7086866640540896554
https://vanguardled.com/products/cerium-cylinder-led-video-display-series/
---
---
Results
NASCAR iRacing Series
Fri open: Bristol
Ellis – p1 – I was probably lucky it was an ex teammate behind me that he has some trustworthiness thanks to Carlos Fonseca for racing me clean but also making me earn it. He could've plowed me but he didn't. When i entered the lobby I immediately knew I would be fighting him for the win. He is super super quick and oval irating in the 4000's… The restart before the last when is when i took the lead with some great crossover / slide job moves…

First win of the year, 79th career win.Stats calling this an oval win but i had only one other dirt oval win in 2020, dirt street stock at lanier dirt. So I am going to call this my second oval dirt win…Really proud I could back up my good runs earlier in the week. Not in 1 million years did I think my first win this year would be Bristol dirt
Rochette-P8 first time ever tied for the pole. Was stuck in 4th most of the race til we actually had more than a 5 lap run. 3rd place ran out of talent and hit the wall and into me give me a 20 second required made it to the end a lap down super frustrated.
Hall – P.Unavoidable Meat ball, same wreck got me and Adam
Groves – P? – I had a gymnastics finish, couldn't stick the landing so I had to go home
Hall – p14 Caution fest top split, spent most of the race tryin to survive
Sunday fixed

Mike –p5 – Ran as high as P2 before getting hit from behind. Go back to 21st but could quickly make my way forward. Lots of lake carnage I gained a bunch of spots back.

Tyler – P6 -Got Dumped running P2 going for the win. 3rd tagged me. Ended up finishing 6th. #soclose
Race : Tally
Wed Fixed
Wed Open:

Hall –p. 7. GWC at end, got hit in the previous caution, full HP but toe damage. A guy tried to push me to lead on white, but the car was to hurt, got a top 10 in the books though, we'll see if we can improve
Ellis – pwrecked out- Around lap 50 I'm running about seventh the guy behind me dives to the inside and clips me as I went just a hair high and he thought he could take it but I was there.
Kyle P P8 I'll take the top 10 finish but could we please learn to race sensibly. I got caught up in 3 wrecks that had nothing to do with me but people were just diving up and down lanes and basically driving with blinders on and no spotters. Rant over!
Tyler – P 1 First ever win in a NIS race. Thanks Mike for the spotting to the win!
Rochette P DNF caught in a spinning wreck in front 31 minutes required
Thurs Open

Ellis – pwrecked out – Led the most laps and on last restart purposely went high to be leading in outside lane – got pushed to the front and then the guy pushing took this bumper and rubbed me from right side swiping left and it immediately hooked me hard right into the wall. 10 minutes damage.
Bobby –
Adam –
Steve –
Rochette P wrecked by leaders going 3 wide into turn 1 on lap 6. Got my yearly Dega pole was pushed out of the leader by a dumbass *beeeeeeeeeeeeep* (Iberian) than while just hanging out they went 3 wide for the lead middle car lost and fell back and wrecked about ½ the field
---
---
Official Series
A Open

Ellis – p3 – Led 20 laps but didnt make the right moves near the end to get me in the right spot, none the less a good finish and start for the week (tues night)
Tony R – P5 in A open got checked up on the outside on white

"Sigh" another P5 was leader til front when my pusher stopped pushing
Rochette P1 –what a way to start Dega week. First ever B class win. Made my move on the outside on the white
C Fixed

Tyler – P3 in the trucks. Almost had a chicken dinner.
---
---
League / Hosted Races
Ellis – Chris Macguire Hosted
Pro 4s at Bristol dirt – p2
David – p 8 I was slow, except for super long runs. That plus pit strategy and survival gave me a better finish than the car was really good for . And though it wasn't Mike this time, my first strategy instinct is right more than not, and I didn't let a team mate talk me out of my choice about a wave around.

Greg p – pwrecked

Mike – phad spun down and hit the wall so pitted on first caution for damage – made sure to uncheck my tires – yet it still gave me tires – so then i ended up take a wave by on a caution then never caught another. Once out of fuel, i got some 40 second pit penalty followed by another speeding penalty. I parked it out of frustration.
Full Throttle Sim Racing –
OBRL Aftermath Truck Series
---
---
Final Thoughts
---
---
Words Spoken in Closing Audio Clip -""Thank you for listening to the iRacers Lounge podcast make sure to go subscribe to us on iTunes, SoundCloud, or Google Play, Facebook & Twitter, See You On The Track ."
TITLE
Silence Is Golden
Description
In this weeks episode we will be exploring if Nascar may be looking for a new console game developer. We see a dominant performance in the Skip Barber iRacing Formula Racing Series and ask, "What would iRacing be like without in-game voice chat?" So sit back, relax and join us on the iRacers Lounge Podcast.
iRacers Lounge Podcast is available on iTunes and Apple's Podcasts app, Stitcher, TuneIn, Google Play Music, Spotify, Soundcloud, Podbean, Spreaker, Podbay, PodFanatic, Overcast, Amazon, and other podcast players.
Sponsors:
Hosts:
Mike Ellis – twitter.com/MikeDeanEllis
David Hall – www.twitch.tv/mixmage
Greg Hecktus – twitter.com/froozenkaktus – www.twitch.tv/froozenkaktus
Brian Maccubbin – www.twitch.tv/MacRubbinsRacin
Kyle Pendygraft – twitter.com/LoudPedalGaming
Tony Groves – www.twitch.tv/SirGroves
Adam Josselyn- twitter.com/Jossad83
Chris Scales – twitter.com/JediMcfly
Tony Rochette – twitter.com/TonyRochette
Tom Dreiling –
Links:
Old Show Notes – bit.ly/2CFeArM
Facebook – www.facebook.com/iRacersLounge/
Twitter – twitter.com/iracerslounge
Instagram – instagram.com/iracersloungepodcast/
Web (New Show Notes) – iracerslounge.com/