10/20/2022 – Mario iKart – Episode 0353
iRacers Lounge Podcast – Conversation Topics
Brought to you by:

Opening Audio Clip -"Your listening to the iRacers Lounge Podcast where we discuss everything iRacing, in a casual setting, enjoy."`
READ THIS AT THE TOP OF EACH SHOW!!!
Welcome to the iRacer's Lounge, I am your host "XXX". iRacer's Lounge is a podcast for the iRacer, where we talk all things iRacing in a casual setting.
Joining me are the usual characters, ———— 
---
---
Show Introduction
On the show this week we'll look at the Upcoming Championship Coke Race at Homestead and iRacing crosses a huge milestone. Then, like a certain real-world driver, we'll race to our rigs with a look at an all-in one, ready to race simulator from Sim Coaches, and we'll look at the new 4090 GPU's put to the test.
And remember you can follow along with us on your PC or mobile device in real time as you listen to the show and see for yourself all of the great topics and products we'll discuss by visiting iracerslounge.com and selecting show notes. Hope to see you there..
---
---
TITLE SPONSOR READ:
SimCoaches offers the realistic sim racing equipment you need to win more races online…. It is designed for real racers… Hydraulic construction makes them feel just like the real thing. High-Quality Construction, 100% Leak Proof, and Lifetime Warranty are the key features with these pedals. And, they look absolutely amazing… Check out simcoaches.com and use the coupon code IRACERSLOUNGE to get 10% off your purchase. Simcoaches.com is your ticket to feel like your actually sitting behind the wheel of a car. Drive harder and stay on the limit longer…
https://simcoaches.com/?fbclid=IwAR1pJASM3C_nV3wFACEHJrHitf8TOQWro4yp-Etaio1zU8Enbojap2Xff5w
---
---
Topics
---
---
5 BILLIONTH lap
iRacing reaches a huge milestone of 5 Billion laps turned by it's members
https://www.instagram.com/p/Cj6k12-pb6C/?igshid=MDJmNzVkMjY%3D
What track did you run your first laps at?
---
---
Manual Shifting Cheat
Shawn Cole from the Simpit shows some manual shifting cheats using the clutch on his 2nd shifter paddles.
---
---
HAVE YOU EVER???
Phillip McCandless gained 7 spots on the final turn to win the Yankee 600 in a wild finish
https://twitter.com/watchftfgg/status/1580783856869085184
---
---
Map Your Button for the all new Cone Launcher
Max 'Mr Excitement' Molina shoes how to collect, and fire off a traffic cone.
https://twitter.com/Max_Molina7/status/1580397859870248960
---
Real Life to Sim
Overtake.com posted a video of Jeff Giassi hoping out of his real life race to hurry into his sim rig for a start
---
---
Homestead High Line
Anthony Alfredo shows how to run the fence in iRacing vs running it in real life racing
---
---
Coke Preview
Some of the final four drivers vying for the Coke Series Championship posted videos of their thoughts on the upcoming race.
---
---
Dale Jr and the Coke Series Trophy
Dale Earnhardt Jr talked on his podcast about the new Coke Series Trophy that he was named after and helped design.
---
---
2022 Crandon Championship
Date: October 19th – October 23rd
October 19th through the 21st 2 timeslots at 01:00 GMT and 15:00 GMT, and 1:00 GMT on October 22nd.
October 22nd and 23rd Super Session taking the top 20 in overall points from the race week.
Super Session Timeslots – Saturday October 22nd at 15:00 GMT and Sunday October 23rd at 01:00 GMT.
https://forums.iracing.com/discussion/30065/iracing-presents-2022-crandon-championship
---
---
Winter iRacing NASCAR Series
Fixed Time Slots
Timeslot #1 – Wednesday 21:00 GMT (Wednesday 4 pm eastern)
Timeslot #2 – Friday 2:00 GMT (Thursday 9 pm eastern)
Timeslot #3 – Saturday 10:00 GMT (Saturday 5 am eastern)
Timeslot #4 – Saturday 17:00 GMT (Saturday 12 pm eastern)
Timeslot #5 – Monday 2:00 GMT (Sunday 9 pm eastern)
Open Time Slots
Timeslot #1 – Thursday 02:00 GMT (Wednesday 9 pm eastern)
Timeslot #2 – Thursday 19:00 GMT (Thursday 2 pm eastern)
Timeslot #3 – Saturday 2:00 GMT (Friday 9 pm eastern)
Timeslot #4 – Sunday 15:00 GMT (Sunday 10 am eastern)
https://forums.iracing.com/discussion/30623/wins-is-back-for-2022-winter-iracing-nascar-series#latest
---
---
Podcast Housekeeping
Leave us a review on your favorite podcast platform to make it easier for more listeners to find the podcast. Mention the podcast to your fellow drivers so they don't miss out, we would appreciate it.
Check out our Discord https://discord.gg/rvRas4DDqF
New Website – Leave Comments https://www.iracerslounge.com/
---
We are in the regular rotation… (Mike)
https://performancemotorsportsnetwork.com/
https://channelstore.roku.com/details/9d27a1e9dd15b92535d7cfe85407288e/the-sim-racing-channel
https://thesimracingchannel.com/watch-live/
Fantasy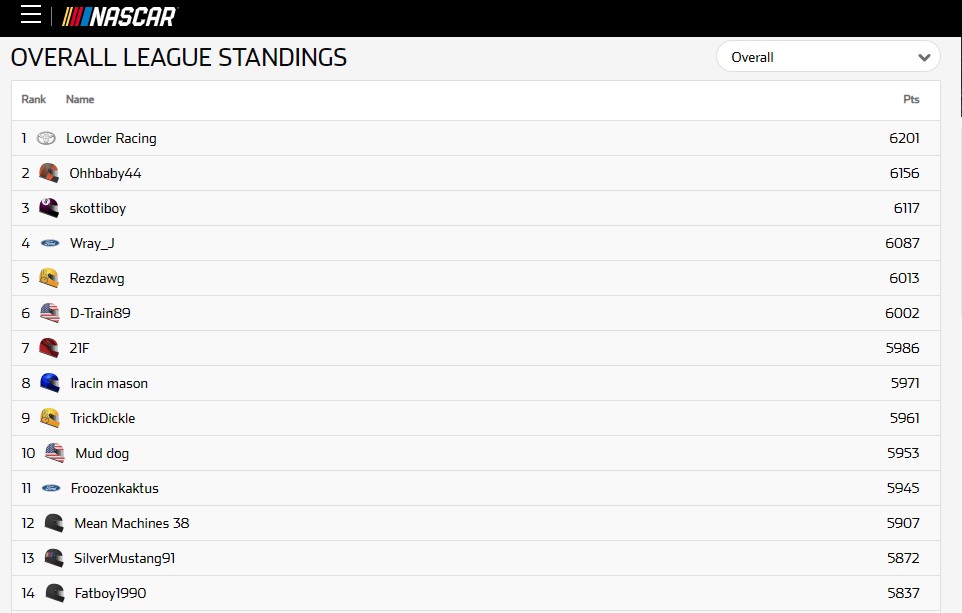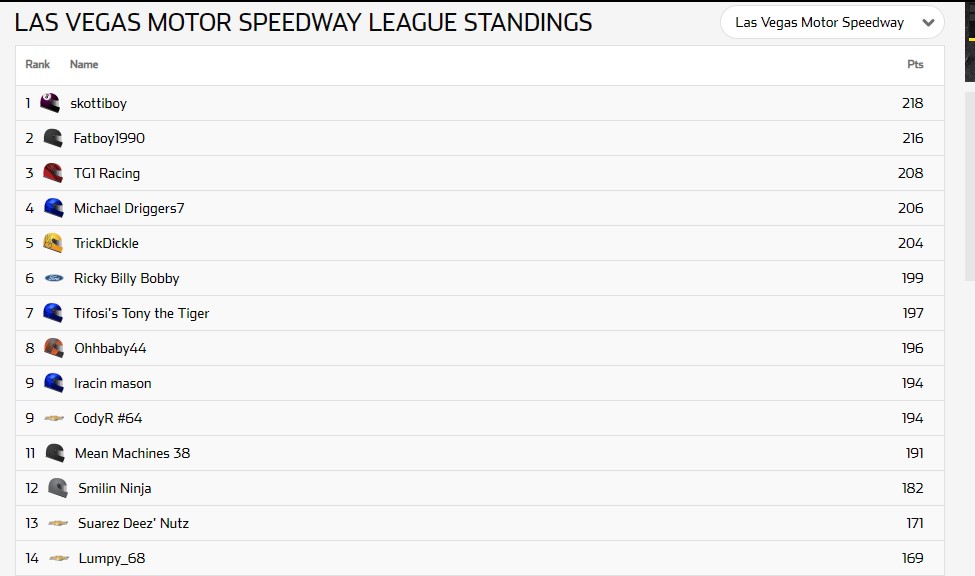 ---
---
Hardware/Software
Brought to you by: SUPREME 3D Printing

Are you looking for that next Sim Rig upgrade, or maybe your man cave needs a little more style, or is your wife wanting to redecorate your home? Well, we here at Supreme 3D Printing have you covered. We create and print tons of different and useful items that is sure to fit everyone's style and budget. If you don't see what you're needing, then feel free to contact us for your needed item.
Check us out Etsy at https://www.etsy.com/shop/Supreme3Dprinting.
---
You Ready to Rumble?
Sim 3D offers their Pedal Rumble Motor Kit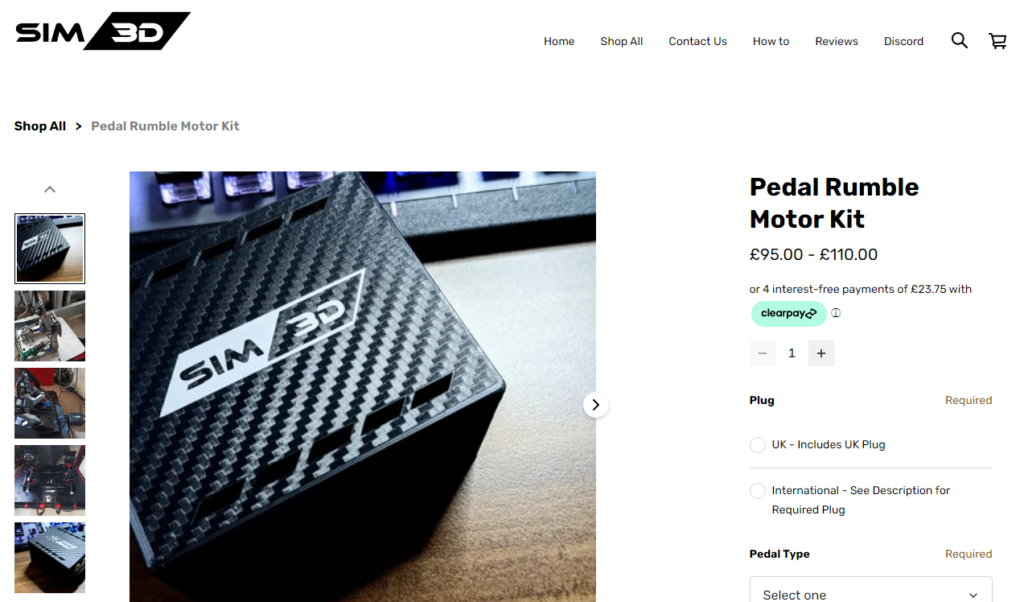 https://www.sim-3d.co.uk/product/pedal-rumble-motor-kit/6?cp=true&sa=true&sbp=false&q=false
---
---
Quest PRO VR Headset Revealed
Meta released the specs of their mew Quest Pro VR Headset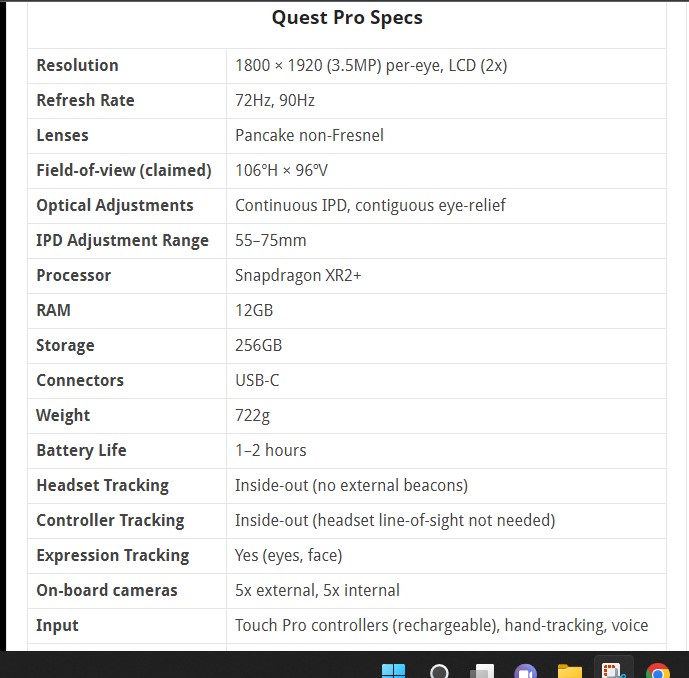 ---
---
Ryzen vs Intel
PC Guide compares the offerings from Intel and AMD processors

https://www.pcguide.com/cpu/ryzen-7000-vs-intel-raptor-lake
---
---
Can You Build it Better
Home built rigs made by and experienced carpenter.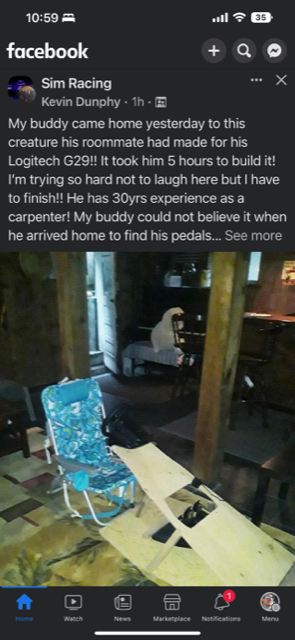 ---
---
Trak Racer Making A Leap Into Electronic Hardware
An article by Traxion details Trak Racers plans on expanding their hardware department by soon offering electronic hardware.
---
---
A Story About Our Wheel
Cube Controls posted a letter to it's community with the launch of its CSX-3 formula wheel
https://www.cubecontrols.com/time-to-race-hard-again-a-letter-to-our-community/
---
---
A Look at the RTX 4090
Boosted Media provides their first impressions on the RTX 4090, utilizing Triple 4k Monitors.
---
---
MOZA's Formula Wheel Heads to the SRG!
The SRG puts the MOZA FSR Formula Wheel to the test.
---
---
Unboxing the Logitec DD
The Sim Racing Corner provides a look a the Un-Boxing of Logitec's new DD and Wheel and offer their first impressions.
---
---
Is Your Neck Up to the Task?
FREXSIM posted a video to their Instagram account of a Sim Rig with 6 DOF's for your body and 2 DOF's for your neck.
https://www.instagram.com/reel/CjtR70mrXJQ/?igshid=MDJmNzVkMjY%3D
---
---
Results
Brought to you by: SIMWRAPS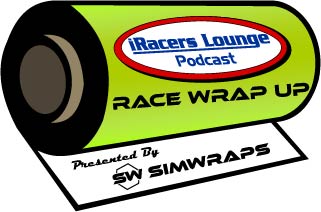 In need of a identity? A wrap is more then vinyl on car, it's you and your teams identity on track, so standout not blend in. SIMWRAPS can design not only race vehicle, but fire suits and helmets as well. SIMWRAPS can work with any budget to make sure you do standout in a crowd field. Make sure to pull in for a pit stop and check out our work at www.SIMWRAPS.com or your typical social media sites like facebook and Instagram.
NASCAR iRacing Series
Friday Open: Vegas
Rochette – wrecked out
Stephen- PGA BS
Adam – Wrecked Out
Donnie – Wrecked out – limped home, p26
Tom – Wrecked out – limped home
Greg – was leading on the gwc and lost connection
Mike – started p24 but quickly worked my way fwd – stayed between 3rd to 12th basically, always pitted for fuel when others didnt to make sure i didnt get caught out… I will take the podium! p3!
Sunday Open

Stephen – P1 baby!!!! Me and @Tom Dreiling should of been 1 2 in some way. But a bad caution caught him on pit road put him a lap down and never got another yellow. He was leading before and during stops to.

Steve – Started 25th. Was a caution filled race with 9 cautions for 36 Laps. Got to 3 taking Mikes advice of trying right sides only. Car was good on 2 tires. On the 2nd to last caution had to pee, pulled in went a lap down and finished 19th.
Sunday fixed

Mike – early in the race got taken three while I was in the outside. I got pushed to the wall 10 minutes damage in the finishing the race P 30.
Tyler – P14 after starting 20th. Decent race but the aggressiveness going 3 wide was not pretty. Passing was difficult and you really had to lean on someone to pass. Race ending was interesting as the yellow came out as the leader got the white. Was hoping the race would have finished then. On to Homestead.
Wednesday Open: Homestead
Hall – p 15, sloppy race, wrong coin flip on caution timing, but stayed out of the wrecks
Tyler – P 14, too many cautions. Had one decent green flag run which helped the car set. Worked the high line most of the race. Was able to race with teammate Kyle for a good bit. Always a good time with the team.
Stephen T -p2
Mike-p lap one I get loose and spin out all by myself and people wreck around me no damage. Restarted 13th got up to count on lab 17 I got loose again and destroyed the car.
Steve – Didn't qualify, started 20th. 6 cautions at the start of the race then a green flag run for 54 laps. Was 3rd when the caution came out, went in for tires with G/W/C restart. Some guys stayed out and restarted 6th. Ended up 2nd by a foot. Fun Race.
Thurs Open

Ellis – p. 18- goal was to finish the race and I did do that. I ran as high as a eigth. The people who put it on the first caution at sixth lap could make it out one more stop. I didn't think they would be able to so I didn't stop it ended up screwing me later.

Donnie – P7, Q15. Good middle and long run speed. Race was uneventful for the most except for lappers trying to win the race on every lap.
---
---
Official Series
Ellis – Chris Maguire hosted- super cars at Michigan. Great race I missed the big wreck ended up P5.
Skip barber at Sonoma got clipped from a wreck in lap one had to pit for a meatball flag to get my fast repair and came out nine out of 11 Worked my way up to P5!!! my fastest lap was pretty quick for me, but I'm still three seconds off the leader.
---
---
Final Thoughts
---
---
Words Spoken in Closing Audio Clip -""Thank you for listening to the iRacers Lounge podcast make sure to go subscribe to us on iTunes, SoundCloud, or Google Play, Facebook & Twitter, See You On The Track ."
TITLE
Mario iKart
Description
On the show this week we'll look at the Upcoming Championship Coke Race at Homestead and iRacing crosses a huge milestone. Then, like a certain real-world driver, we'll race to our rigs with a look at new wheel reviews, and we'll look at the new 4090 GPU's put to the test. So sit back, relax and join us on the iRacers Lounge Podcast.
iRacers Lounge Podcast is available on iTunes and Apple's Podcasts app, Stitcher, TuneIn, Google Play Music, Spotify, Soundcloud, Podbean, Spreaker, Podbay, PodFanatic, Overcast, Amazon, and other podcast players.
Sponsors:
Hosts:
Mike Ellis – twitter.com/MikeDeanEllis
David Hall – www.twitch.tv/mixmage
Greg Hecktus – twitter.com/froozenkaktus – www.twitch.tv/froozenkaktus
Brian Maccubbin – www.twitch.tv/MacRubbinsRacin
Kyle Pendygraft – twitter.com/LoudPedalGaming
Tony Groves – www.twitch.tv/SirGroves
Adam Josselyn- twitter.com/Jossad83
Tony Rochette – twitter.com/TonyRochette
Tom Dreiling –
Donnie Spiker –
Bobby Jonas –
Links:
Facebook – www.facebook.com/iRacersLounge/
Twitter – twitter.com/iracerslounge
Instagram – instagram.com/iracersloungepodcast/
Web (Show Notes) – iracerslounge.com/