10/27/2022 – Ka Chow – Episode 0354
iRacers Lounge Podcast – Conversation Topics
Brought to you by:

Opening Audio Clip -"Your listening to the iRacers Lounge Podcast where we discuss everything iRacing, in a casual setting, enjoy."`
READ THIS AT THE TOP OF EACH SHOW!!!
Welcome to the iRacer's Lounge, I am your host "XXX". iRacer's Lounge is a podcast for the iRacer, where we talk all things iRacing in a casual setting.
Joining me are the usual characters, ———— 
---
---
Show Introduction
On the show this week we will dive deep into the eNascar Coke Series Championship Race held live at the Nascar Hall of Fame with announcer Evan Posocco. We have lots of new hardware to check out including an new offering from Sim Coaches and a whole new pedal design from Simucube
And remember you can follow along with us on your PC or mobile device in real time as you listen to the show and see for yourself all of the great topics and products we'll discuss by visiting iracerslounge.com and selecting show notes. Hope to see you there..
---
---
TITLE SPONSOR READ:
SimCoaches offers the realistic sim racing equipment you need to win more races online…. It is designed for real racers… Hydraulic construction makes them feel just like the real thing. High-Quality Construction, 100% Leak Proof, and Lifetime Warranty are the key features with these pedals. And, they look absolutely amazing… Check out simcoaches.com and use the coupon code IRACERSLOUNGE to get 10% off your purchase. Simcoaches.com is your ticket to feel like your actually sitting behind the wheel of a car. Drive harder and stay on the limit longer…
https://simcoaches.com/?fbclid=IwAR1pJASM3C_nV3wFACEHJrHitf8TOQWro4yp-Etaio1zU8Enbojap2Xff5w
---
---
Topics
---
---
Coke Series Championship
Pole time to @BowlinGraham@bobbyzalenski P2. @swilson3_ P4. @CaseyKirwan23 P7
CAUTION! Alfalla, Novak, Bowden, Lowe and Mercurio involved!. Lap 1 ray alfalla dove it in there 3 wide and washed up and wiped out the two lanes above hard hard …
RESTART LAP 5: @BowlinGraham and @bobbyzalenski lead the field into Turn 1.
CAUTION! @NickOttinger @MalikRayTTV, @CodyByus, @KollinKeister, @FemiOlat_, @MikeConti5, @DonovanStrauss are all involved.
Ottinger and Boes get together on the restart, multiple cars involved!
RESTART LAP 10: @BowlinGraham and @bobbyzalenski lead the field into Turn 1.
LAP 11: NEW LEADER, @bobbyzalenski
We finally get some green flag laps by lap twenty five we have bobby leahy clampitt bowlin kirwin
LAP 34: @MGuest33 is currently the biggest mover, +17.Both Guest and @blakereynolds66 are racing hard for the Team's Championship. @JBeavereSports entered 18-points behind @SHR_eSports
65 laps to go.P1 | P4 P5 | P6 the championship guys as they run
LAP 51: @KeeganLeahy runs 2nd.
CAUTION! @dylanault42 goes across the nose of @BriarLaPradd! Lap 52.
OF NOTE: @swilson3_ missed his pit stall, backed up, took 2 tires, and still jumped up to 2nd.
RESTART LAP 56: @KeeganLeahy and @swilson3_ lead the field into Turn 1.
CAUTION! It's the big one.
RESTART 50 to go: @KeeganLeahy and @swilson3_ lead the field into Turn 1.
Goes green dejong gets into the wall hard it stays green –
Then upfront the championship contenders beating on each other – CONTACT! @CaseyKirwan23 and@BowlinGraham. 41 to go.
46 to go: The #Championship4 are 4-WIDE!
MAN ALL FOUR UNDER A BLANKET FOR THE TITLE WITH 45 TO GO!
While they fight for the title behind, @KeeganLeahy LEADS!
30 to go – leahy leads kirwin bobby graham conti – wilson back to 12th after taking 2 tires –
25 to go – leahy maintains a 3 to 4 carlength gap over kirwin wi bobby just behind, 6 carlinks back is graham with conti right on him.wilson back to 18th
21 to go conti bumps graham a bit trying to get by, but clampitt gets by on the high side to third , bowlin falling back its a race of bobby and casey for the trophy why keegan maintains the lead
14 to go bowlin falling thru the field 9th now –
12 to go bowlin trying to get a caution bumped a few but it stays green
Bobby still digging on kirwin just 3 car lengths
10 to go bobby falls back just a bit – they are all separated a bit –
Final lap – keegan – kirwin – bobby –
CHECKERED FLAG! @CaseyKirwan23 wins the @eNASCARCocaCola@iRacing Series championship!@KeeganLeahy wins the race!
---
---
Dale Jr. William Byron'd a Fellow iRacer
Brandon Kettelle shared a video via Twitter of Dale Jr. accidently running in the back of him sending Brandon toward the inside wall. However, it does appear to be after the checkered.
---
---
You Have Entered the Shadow Realm
iRacing posted on their Instagram page a car launching into the trees at Summit Point and entering a new dimension
---
---
Highlights of the Week
iRacing posted on their YouTube channel the highlights of the week
---
---
The Sim Racing Den
The Sim Racing Den is a channel with video reviews of hardware as well as guided tutorials of the website's Administrator Sim Rig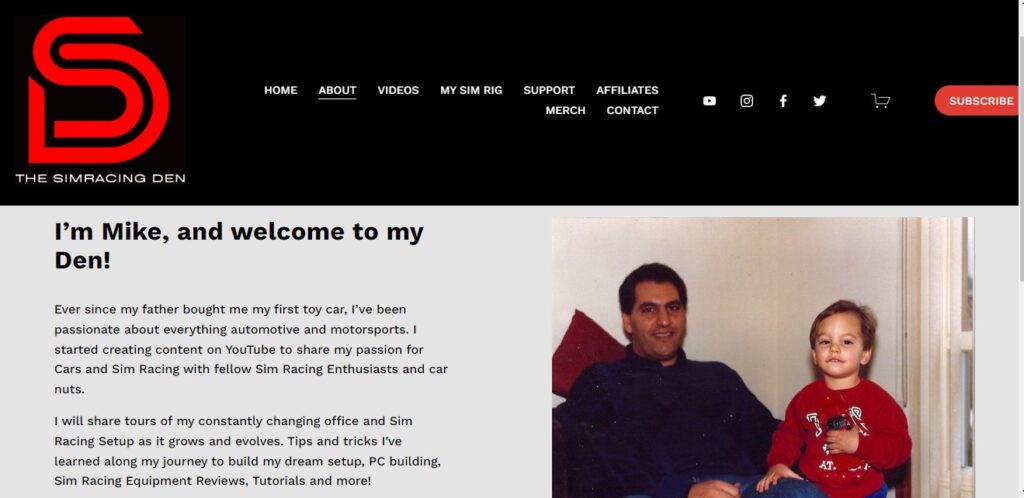 https://www.instagram.com/p/CkGnMDXu9LH/?igshid=MDJmNzVkMjY%3D
https://www.thesimracingden.com/merch
---
---
Time For Next Seasons Schedules
<<These are just some examples of the many requests on all series for users to participate in building the schedules….>>
https://forums.iracing.com/discussion/30833/2023-season-1-schedule#latest
https://forums.iracing.com/discussion/30876/2023-season-1-schedule-indycar-fixed#latest
https://forums.iracing.com/discussion/30835/2023-season-1-schedule#latest
https://forums.iracing.com/discussion/30824/2023-season-1-schedule#latest
https://forums.iracing.com/discussion/30828/2023-season-1-schedule#latest
---
---
Euro Nascar on Ice
Parker Klingerman announced on a video that the Euro Nascar Series will be racing on ice when it begins it's new season in Finland 2023
---
---
A New Texas, Somewhat Confirmed
Marcus Smith says that he is currently working with iRacing about the idea of doing a reconfiguration of Texas
---
---
Formula Renault 2.0 Taking Season Off
Greg West Posts:
After much discussion combined with looking at the data and what's on the horizon, iRacing has decided to have the Formula Renault 2.0 take the season off for Season 1, 2023.
After that time we will reevaluate the future of how the car is used on the service.
As we continue to solidify our internal plans for future vehicle content , we will work to develop series options that promote the best participation across a variety of racing classes and disciplines.
We appreciate your understanding.
https://forums.iracing.com/discussion/31146/formula-renault-2-0-taking-season-off-season-1-2023#latest
---
---
2022 Season 4 Patch 2 Hotfix 1 Release Notes
iRacing released the notes for the 2022 Season 4 Patch 2 Hotfix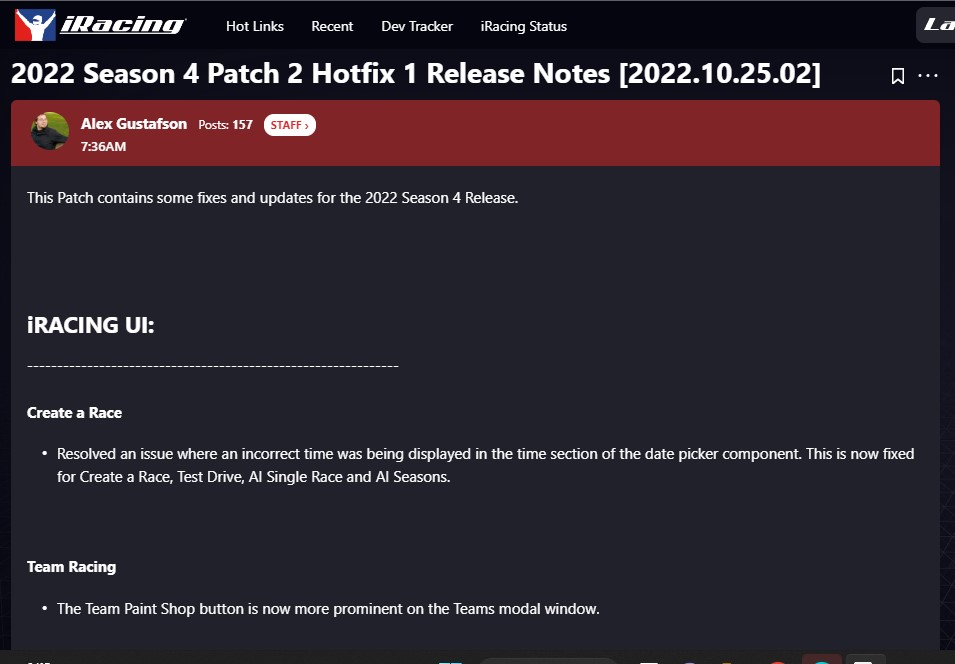 https://forums.iracing.com/discussion/31196/2022-season-4-patch-2-hotfix-1-release-notes-2022-10-25-02#latest
---
---
Podcast Housekeeping
Leave us a review on your favorite podcast platform to make it easier for more listeners to find the podcast. Mention the podcast to your fellow drivers so they don't miss out, we would appreciate it.
Check out our Discord https://discord.gg/rvRas4DDqF
New Website – Leave Comments https://www.iracerslounge.com/
---
We are in the regular rotation… (Mike)
https://performancemotorsportsnetwork.com/
https://channelstore.roku.com/details/9d27a1e9dd15b92535d7cfe85407288e/the-sim-racing-channel
https://thesimracingchannel.com/watch-live/
Fantasy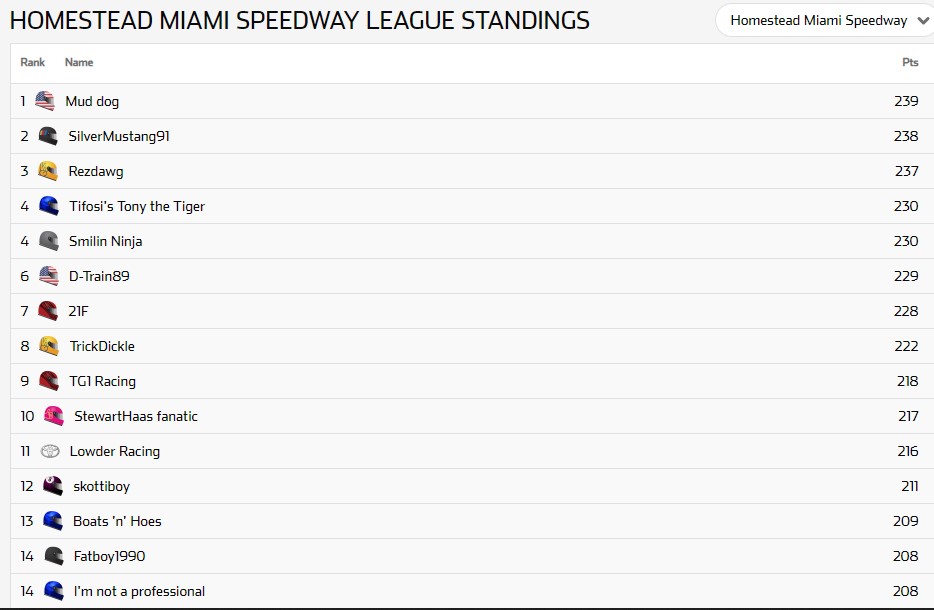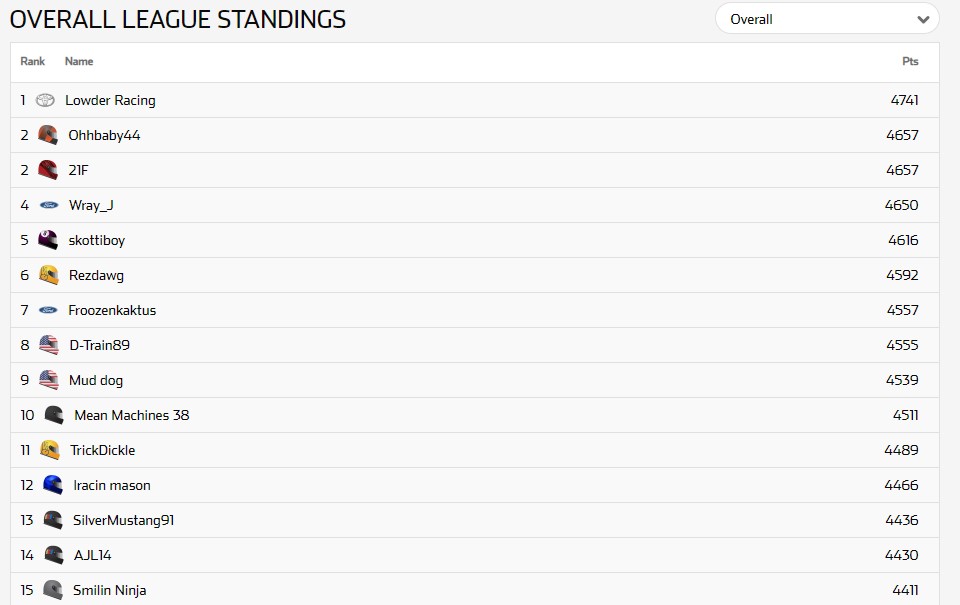 ---
---
Hardware/Software
Brought to you by: SUPREME 3D Printing

Are you looking for that next Sim Rig upgrade, or maybe your man cave needs a little more style, or is your wife wanting to redecorate your home? Well, we here at Supreme 3D Printing have you covered. We create and print tons of different and useful items that is sure to fit everyone's style and budget. If you don't see what you're needing, then feel free to contact us for your needed item.
Check us out Etsy at https://www.etsy.com/shop/Supreme3Dprinting.
---
Thrustmaster T128 revealed
Thrustmaster reveals it's long awaited T128 wheel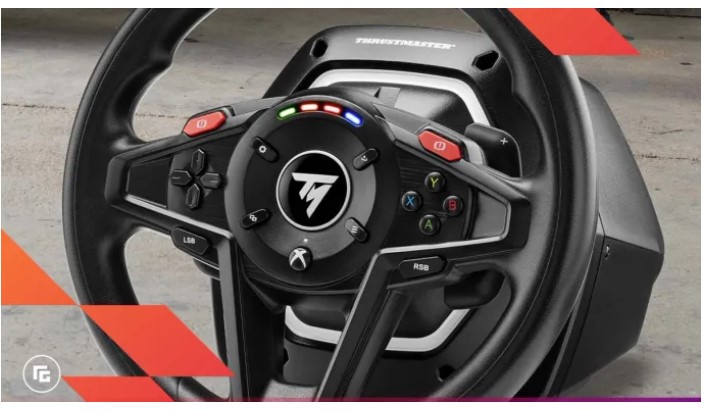 https://eshop.thrustmaster.com/en_us/t128-racing-wheel-xbox-pc.html?utm_source=klox&utm_medium=ppc&utm_campaign=racing&utm_content=T128xbox&gclid=CjwKCAjw2OiaBhBSEiwAh2ZSP4h-33xE6eYG_27wzWWCq1f_bGhxkI2yzozDJ81EHeKe5Y2XP1jmNxoCy5sQAvD_BwE
---
---
Two New Videos from Sim Coaches
Video One provides detail on some of Sim Coaches plug and play rigs.
Video Two, Lawrence goes into the origins of Sim Coaches and where he believes their headed.
---
---
REVIEW – Gomez Sim Industries GSI Formula Pro Elite Sim Racing Wheel
Boosted Media Reviews the Gomez Sim Industries and asks if it's the best Sim Racing Wheel Ever?
https://gomezsimindustries.com/shop/p/formula-pro-elite
---
---
Mantis FS2 | Formula Style 2 DOF Motion Racing Simulator
The Mantis FS2 is a 80/20 Formula style racing rig with 2 Degrees of Freedom motion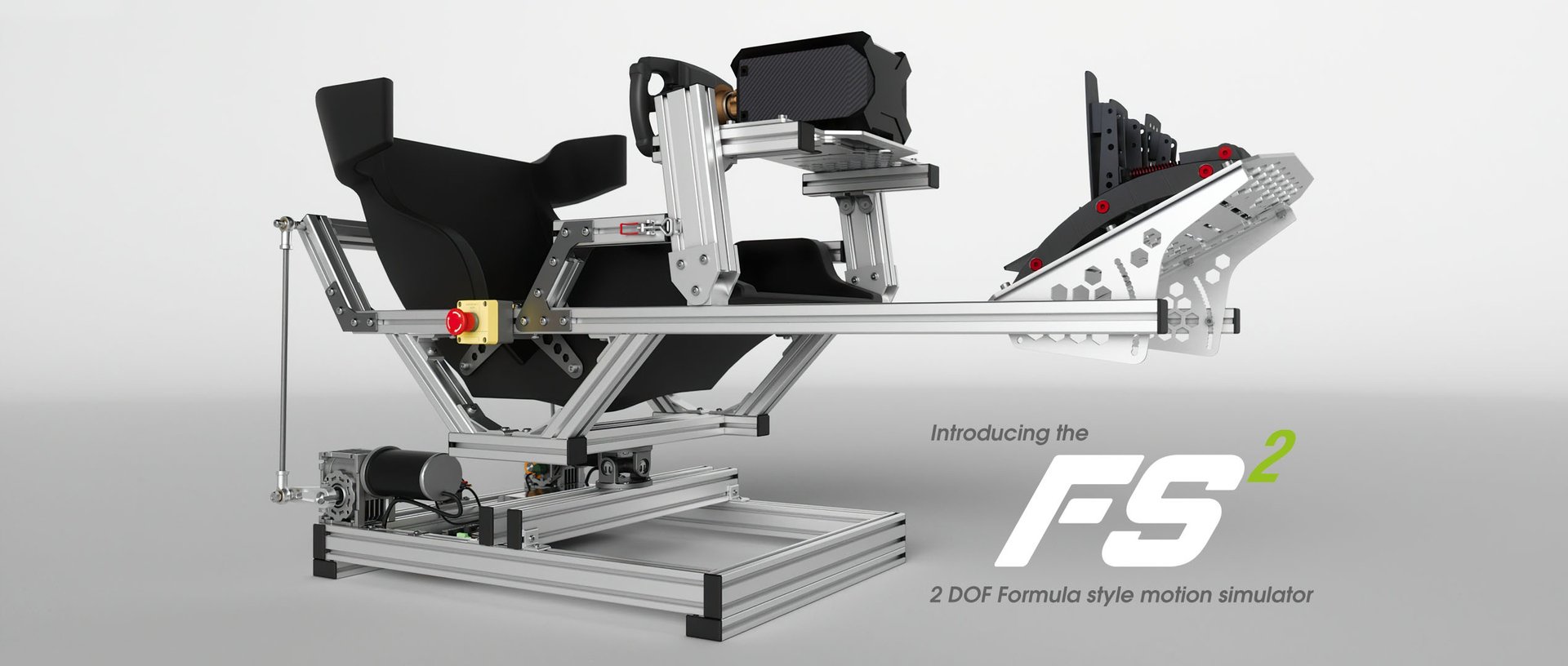 https://mantis-simulators.co.uk/
---
---
A New VR Headset
The MeganeX is scheduled to be coming to market in December
---
The Sim Racers Corner's Review of the Logitec DD
The Sim Racing Corner review the new Logitech Pro DD Wheel
---
---
Sim Craft PITCH HIGHLIGHT
SimCraft shoes off their 6 DOF Super rig on the Mt Washington Hillclimb
---
---
PXN V10 Unboxing + Review
Geek Street's YouTube page reviews the PXN V10 entry level force feedback wheel and pedals
https://pxn-game.com/products/pxn-v10-force-feedback-racing-wheel
---
---
Intel vs AMD Test are Out
Techspot did a comparison of the Intel Core i7-13700K and AMD Ryzen 7 7700X Versus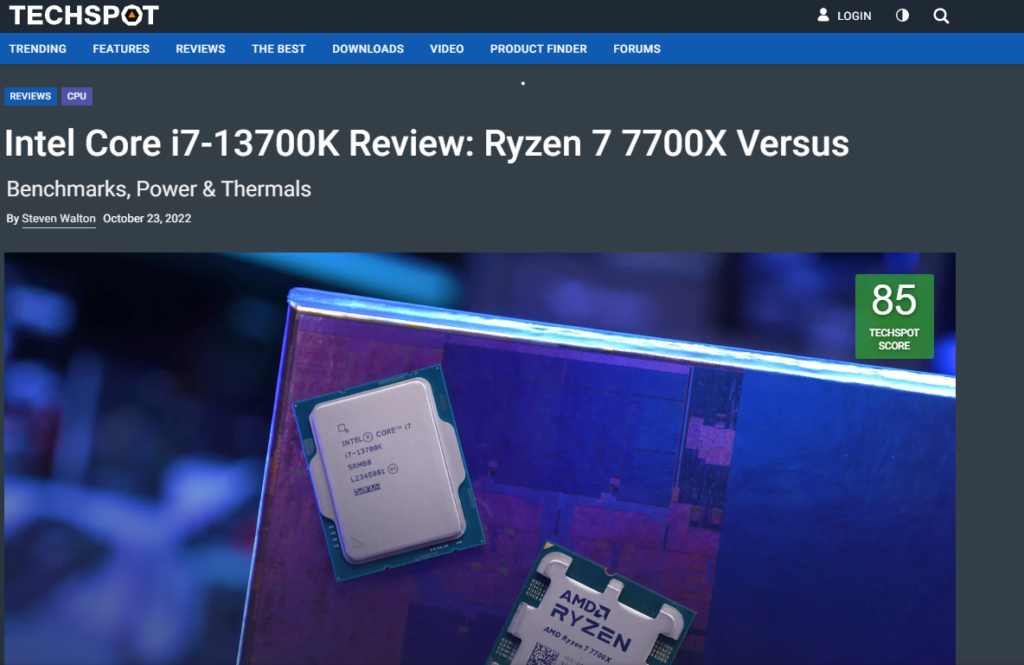 ---
---
Are the 4090's too Hot to Handle?
Is the RTX 4090 GPU causing serious overheating issues.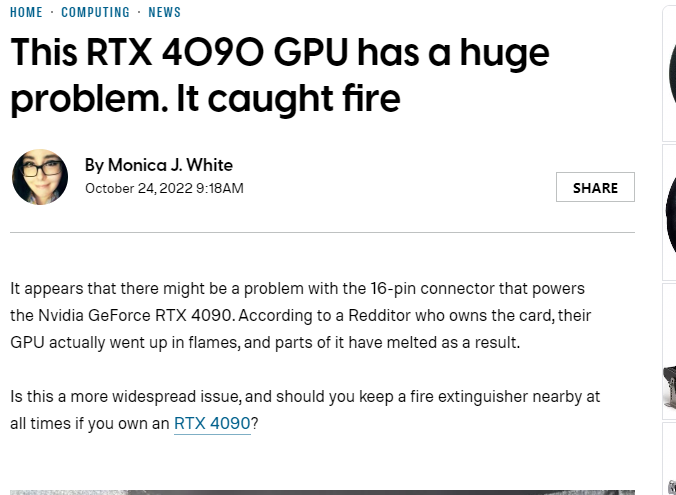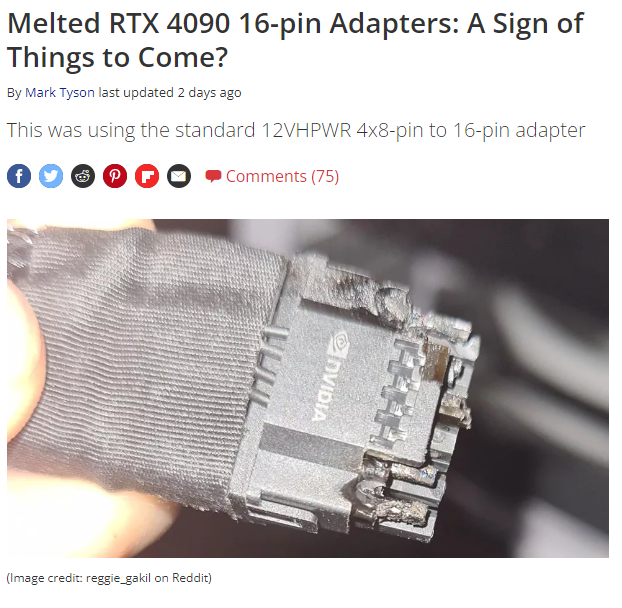 ---
---
Air Freshener Upgrade
Redditor JamesF890 made an air freshener that moves with the movement of the vehicle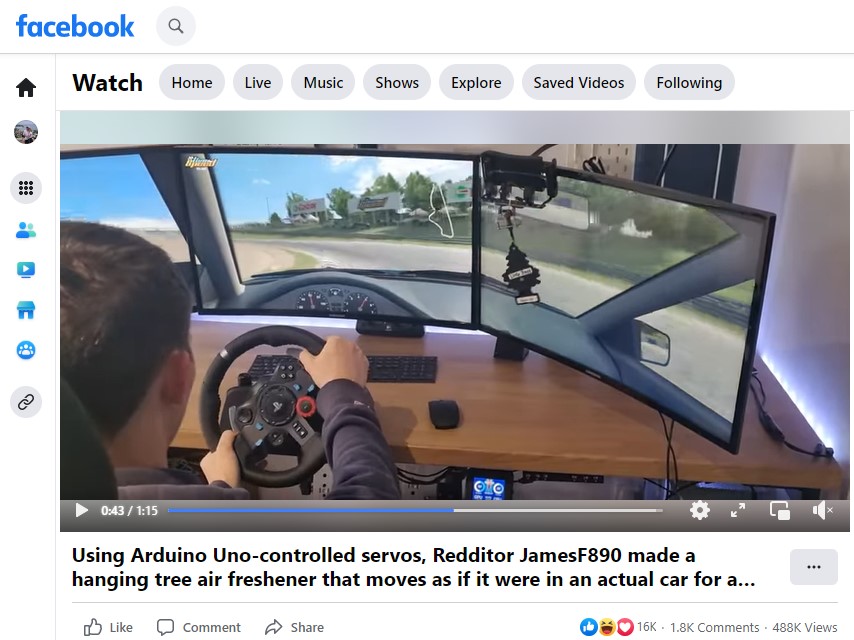 https://www.facebook.com/watch/?v=1233002557519701&extid=NS-UNK-UNK-UNK-AN_GK0T-GK1C&ref=sharing
https://www.reddit.com/r/arduino/comments/tnknlo/using_an_arduino_uno_to_control_servos_from_a/
---
---
Simucube ActivePedal
Simucube made their big announcement of an the ActivePedal system
https://simucube.com/activepedal/
---
---
SGTL Pro Button Box
EPLab is takimg pre-orders on their GTL Pro Button Box
https://www.eplabsimracing.com/gtlpro
---
---
Results
Brought to you by: SIMWRAPS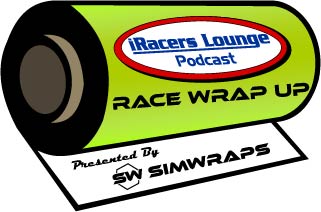 In need of a identity? A wrap is more then vinyl on car, it's you and your teams identity on track, so standout not blend in. SIMWRAPS can design not only race vehicle, but fire suits and helmets as well. SIMWRAPS can work with any budget to make sure you do standout in a crowd field. Make sure to pull in for a pit stop and check out our work at www.SIMWRAPS.com or your typical social media sites like facebook and Instagram.
NASCAR iRacing Series
Friday Open: Homested
Mike -16

Steve – Started 31st, slick track only 2 cautions. 1st Run was 45 laps, then caution on lap 63.and then another on lap 118 finished 9th gained another 57 irating
Steve – Started 31st, only 3 cautions finished 3rd gained another 86 irating
Hall – p2, needed 10 more laps to catch leader
Steve – P6, started 10th. Caution came out just after pitting, went lap down in 10th place. Raced for lucky dog and got it. Drove up thru field then caution came out with 5 to go. Restarted in 11th place and ended up 6th. Gained 74 irating, now at 1951.
Mike – p16- got totally destroyed about lab 50 by a dive bomber who is cause 3 to 4 cautions in a row. 5 1/2 minutes damage. Interestingly, the car is still fast and I was able to March back up through the field. got wrecked again for another minute damage was at 6 1/2 minutes still got up through the field and actually lead some laps. Stayed out on one of the lake cautions to save a set of tires for the final caution but it never came so I faded back to pee 16.
Tom –
Steve – started 20th. Got to 6 place then caught up in a crash and got a meatball. Over 8 minutes of repairs. Came out 27th and kept racing, my car felt great kept going and ended up 19th and only lost 1 iracing point.
Wednesday Open: Martinsville
Hall –

p7, 27 cautions for 135 laps, i had 18x but easily got back on lead lap, spent most of the race trying to just stay clear and not race too hard, and still kept getting caught up in stuff. Wont be surprised if that's my last run at Marty, just isn't fun

.
Spiker

–

Mike-pdnf. I was the first Caution two cars spun in front of me blocking up the track. I turned hard left to go around it and slam the left front hard into the inside wall broke the toe link so that it would be a long night so parked it.
Ellis – p26. I survived the first four cautions on the fifth one. I got spun by a blinker, and actually had no damage that I survived until the seventh caution where I T-bones, the guy real hard because the track was blocked. I had five seconds required and 440 optional stayed on the leadlap and then Caution Tan, I get involved in another huge wreck and break the toe link. Right around until caution 16 where I Spotify all drive to Michigan, but didn't touch anything dial sitting at 14 x. Ride around in Village Caution 25 and I get collect it again and now I have a drive-through penalty.
---
---
Official Series
Ellis – Skippy's at RudsCoggin. Started P6 out of 13 by lap one I was up to P3 I eventually took the lead by lap three and lead the race until lap. Eight at halfway. When I spun through the fast corner by myself, I fell back to third and kept it until the end of the race and on the final lap I got to second. P2!
Start a 14 out of 19 lap one turn one a huge accordion check up I get both windows knocked off. I lived at home to P 12.
Steve – Saturday Morning Qualified 1st, got caught a lap down pitting on green. Got wave around Finished 5th. Gained another 53 irating.
---
---
League / Hosted Races
Ellis – Chris Maguire hosted supercars at Michigan started P 20 ended up P5.
87 cars and the ruf at Talladega. Mr. start at the midway. Caution ended up getting wrecked out.
GEN five unrestricted at Talladega. https://twitter.com/TifosiRacing/status/1584032943697059840
---
---
Final Thoughts
---
---
Words Spoken in Closing Audio Clip -""Thank you for listening to the iRacers Lounge podcast make sure to go subscribe to us on iTunes, SoundCloud, or Google Play, Facebook & Twitter, See You On The Track ."
TITLE
Ka Chow
Description
On the show this week we will dive deep into the eNascar Coke Series Championship Race held live at the Nascar Hall of Fame with announcer Evan Posocco. We have lots of new hardware to check out including an new offering from Sim Coaches and a whole new pedal design from Simucube. So sit back, relax and join us on the iRacers Lounge Podcast.
iRacers Lounge Podcast is available on iTunes and Apple's Podcasts app, Stitcher, TuneIn, Google Play Music, Spotify, Soundcloud, Podbean, Spreaker, Podbay, PodFanatic, Overcast, Amazon, and other podcast players.
Sponsors:
Hosts:
Mike Ellis – twitter.com/MikeDeanEllis
David Hall – www.twitch.tv/mixmage
Greg Hecktus – twitter.com/froozenkaktus – www.twitch.tv/froozenkaktus
Brian Maccubbin – www.twitch.tv/MacRubbinsRacin
Kyle Pendygraft – twitter.com/LoudPedalGaming
Tony Groves – www.twitch.tv/SirGroves
Adam Josselyn- twitter.com/Jossad83
Tony Rochette – twitter.com/TonyRochette
Tom Dreiling –
Donnie Spiker –
Bobby Jonas –
Links:
Facebook – www.facebook.com/iRacersLounge/
Twitter – twitter.com/iracerslounge
Instagram – instagram.com/iracersloungepodcast/
Web (Show Notes) – iracerslounge.com/