4/13/2023 – Two Lap Runs – Episode 0378
iRacers Lounge Podcast – Conversation Topics
---
---
Opening Audio Clip -"Your listening to the iRacers Lounge Podcast where we discuss everything iRacing, in a casual setting, enjoy."`
READ THIS AT THE TOP OF EACH SHOW!!!
Welcome to the iRacer's Lounge, I am your host "XXX". iRacer's Lounge is a podcast for the iRacer, where we talk all things iRacing in a casual setting.
Joining me are the usual characters, ———— 
---
---
Show Introduction
On the show today we will take a look at the first ever International Race in the Coke eNascar Series, while the Porsche Supercup cars come to America. We'll look at what a professional driver says are his 5 must have sim racing accessories, and in the Hardware we see what Direct Drive wheel was described as "Killing the Competition."
And remember you can follow along with us on your PC or mobile device in real time as you listen to the show and see for yourself all of the great topics and products we'll discuss by visiting iracerslounge.com and selecting sRachow notes. Hope to see you there..
---
---
---
Topics
---
---
Coke Race at Monza
https://www.iracing.com/bobby-zalenski-doubles-up-wins-in-enascars-first-trip-to-monza/
It's been two full seasons since Bobby Zalenski's been a winner at any road course, but in the series' inaugural Monza visit, Zalenski was untouchable, leading all 30 laps from the pole position en route to his second victory in a row on the year.
Zalenski made zero mistakes. He pulled away early from Leahy and the rest of the field, waited as long as possible to pit, executed a perfect pit cycle and maintained the gap through every lap.
Talladega just next week…
---
---
New Console Game
https://www.iracing.com/iracing-and-orontes-games-unveil-exocross-playstation-and-xbox-console-ports/
---
---
Highlights of the Week
---
---
Dumpster Fire Update #5473
Insider Gaming posted an article about the current state of Motorsport Games
---
---
5 Sim Racing Accessories I Cannot Drive Without
These are the 5 sim racing accessories I cannot drive without (I probably could drive without them but I don't want to :P).
Accessories:
1. ASUS ROG Bezel-Free Kit – https://amzn.to/3MfQIPf (Ultra Strong Double-Sided Adhesion – https://amzn.to/3nQ9qTt)
2. Stream Deck – https://amzn.to/3m2X6yM
3. DBOX – https://www.advancedsimracing.com/pro…
4. Moradness Gloves & Socks – https://moradness.com/
5. SimCore Extension Shaft – https://www.advancedsimracing.com/pro…
---
---
Porsche Supercup Series
Ariel and Campbell win, Coanda sweeps Porsche TAG Heuer Esports Supercup podium at Watkins Glen
Porsche TAG Heuer Esports Supercup feature results from Watkins Glen were as follows:
| | | | | | | | | |
| --- | --- | --- | --- | --- | --- | --- | --- | --- |
| Fin. | St. | No. | Driver | Laps | Interval | Led | Best | Pts. |
| 1 | 4 | 15 | Zac Campbell | 22 | 0.000 | 19 | 1:05.897 | 66 |
| 2 | 3 | 46 | Bryn Collins | 22 | -0.531 | 1 | 1:05.860 | 60 |
| 3 | 2 | 83 | Bobby Zalenski | 22 | -0.721 | 0 | 1:06.037 | 54 |
| 4 | 1 | 47 | Alejandro Sánchez | 22 | -0.784 | 2 | 1:06.034 | 50 |
| 5 | 11 | 99 | Oscar Mangan | 22 | -0.899 | 0 | 1:05.926 | 44 |
Porsche TAG Heuer Esports Supercup points through six rounds are as follows:
Jordan Caruso, 348
Diogo Pinto, 290
Charlie Collins, 286
Alejandro Sanchez, 274
Sebastian Job, 273
All Star Race Last Lap Battle
Matt Malone streamed his last lap battle in the All Star Race that earned him a podium finish
https://www.iracing.com/ariel-and-campbell-win-coanda-sweeps-porsche-tag-heuer-esports-supercup-podium-at-watkins-glen/
---
---
Moonhead Madness
Moonhead Tweeted a highlight video of some of the more outrageous clips from his announcer calls in the Mooncar Racing Series
---
---
Podcast Housekeeping
Leave us a review on your favorite podcast platform to make it easier for more listeners to find the podcast. Mention the podcast to your fellow drivers so they don't miss out, we would appreciate it.
Check out our Discord https://discord.gg/rvRas4DDqF
New Website – Leave Comments https://www.iracerslounge.com/
---
We are in the regular rotation… (Mike)
https://performancemotorsportsnetwork.com/
https://channelstore.roku.com/details/9d27a1e9dd15b92535d7cfe85407288e/the-sim-racing-channel
https://thesimracingchannel.com/watch-live/
Fantasy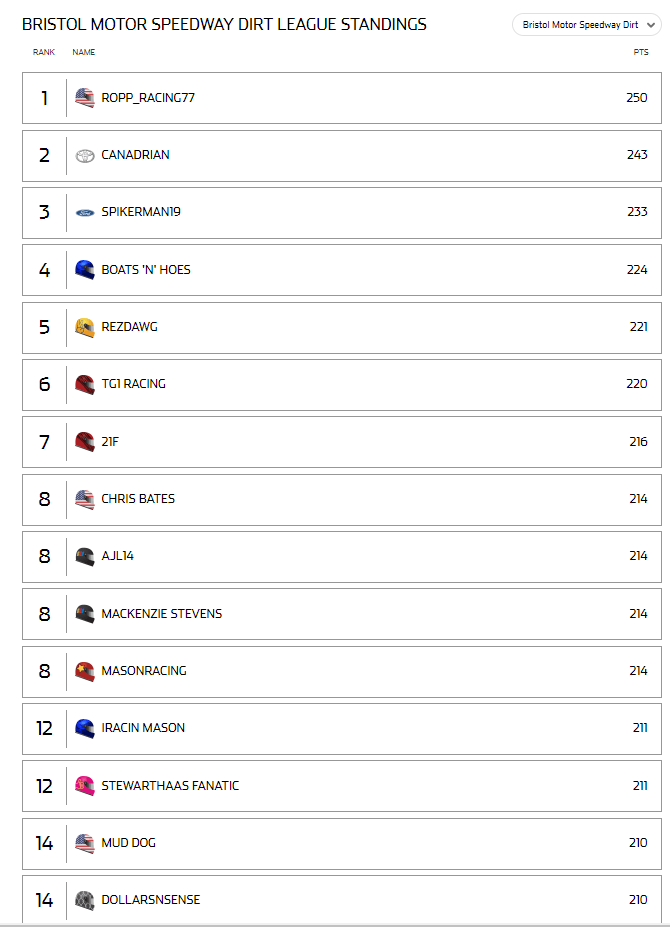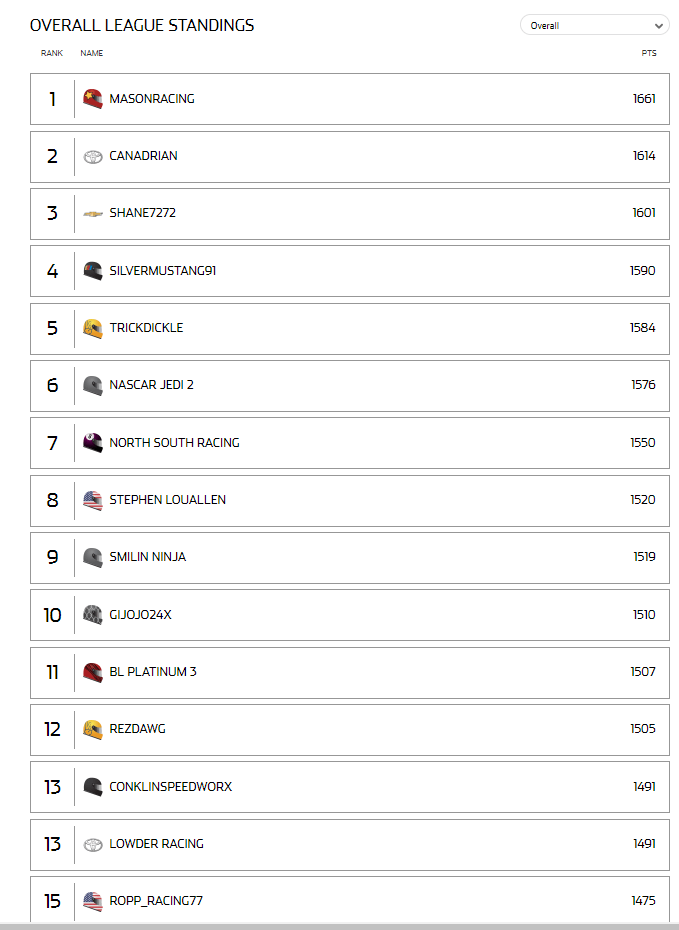 ---
---
Hardware/Software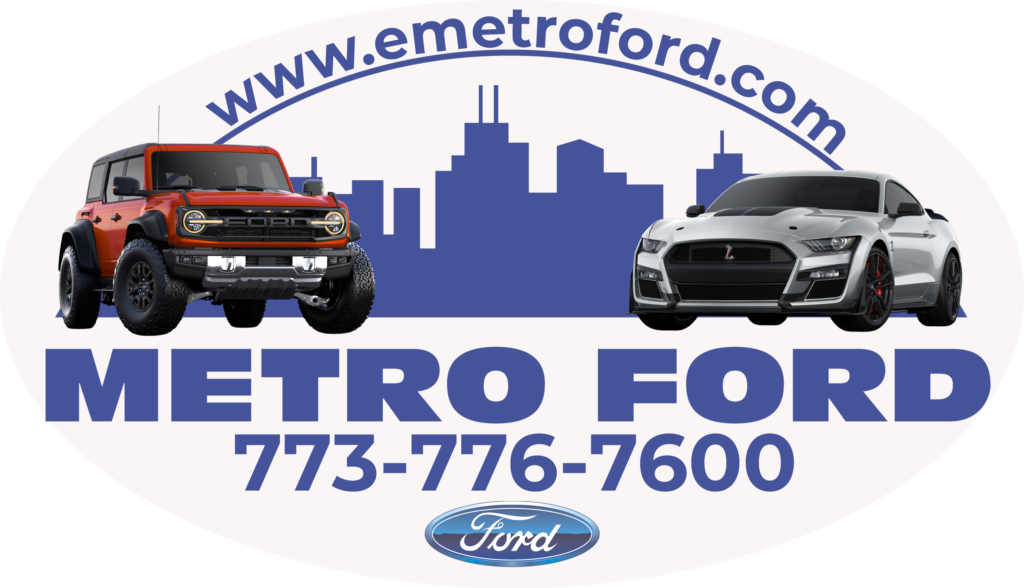 ---
MOZA HGP Shifter Review
The Sim Racing Garage Reviews Moza Racing's HGP Shifter
Fit and Finish was great, you have to have the software running in the background all the time which is a bit annoying… feels solid but a hint of shaft flex during aggresive driving… No sequential function…
https://mozaracing.com/moza-hgp-shifter
---
---
Ricmotech AP-Xtreme
Brandon Gargner reviews the Ricmotec AP-Xtreme race rig
https://www.ricmotech.com/racing-simulator-starter-package
---
---
Sim-Lab Push-Pull Rally Shifter!
Sim-Lab reveals their Push-Pull Rally Shifter
https://sim-lab.eu/shop/product/sla157-push-pull-rally-shifter-4119#attr=
---
---
Another Look at Grid MPX
Dan Suzuki took a clse look at the Grid MPX formula wheel
---
---
Victory Sim Eye Candy
Victory Sim offers several rig options for your sim racing needs
https://victorysim.com/victory-sim-standard-pricelist/
---
---
Gomez X-29
Gomex Sim Racing reveals their new 'entry level' sim racing gormuls wheel
Jonathan Giakonoski
Looks great and what I'd expect from GSI ~Buuuuuut~
The dual clutch option is uncomfortably close in price to the GRID MPX which has much more functionality, telemetry-driven RGB, and is also their "entry level" (lol). And that's not even accounting for when their pre-order price was the same as this.
The functionality is just a little bit more than a Polsimer, which is a true entry level wheel at a true entry level price that doesn't feel particularly entry level in hand. This absolutely deserves to cost more, but not two times more.
Not sure who this is priced for–brand loyalists aren't looking for an entry level wheel, and it's only a dub fifty more to upgrade from this to a forever-wheel.
---
---
Which Direct Drive Wheel Is The Best?
The Car Doc asked which Direct Drive Wheel Is The Best between the Logitech G Pro , Thrustmaster T818, and Moza R9
Moza is the best value for the money
Logitech is the best feedbach
Thrustmaster has best eco system
---
---
Racing Boots
Invicta offers their spectacular Sim Racing Boots for $99.99
https://www.asetek.com/simsports/webshop/us/product/invicta-racing-boots/
---
---
CAMMUS Just KILLED The Competition
Cammus annouced their new ZC5 Direct Drive Steering Wheel and reviewer SleepyPants claims they just Killed the competition
---
---
The Most Realistic Sim Racing Wheel Settings
Daniel Morad gives settings for the most realistic settings for Sim Racing
DR Orzy in Discord: "The way he does it is exactly how I have been running it with 100% in Truedrive and then just dial it in sim (from there) with the Wheel Force. Ive heard some people do it the other way and I think they are missing out on the fidelity and everything the wheel base can give you if you turn it down in the wheelbase software."
Mike – "Yeah I am doing the same as Daniel and Dr Orzy….. Always running at 100% force in the wheel software, then run a couple of laps, F9, hit the AUTO, button, run a few laps after Auto to see what we got at full strength… Then determine if I am going to leave it there, or back it down, just grab the number and bump it up 10 to 20 to lighten up the FFB to a comfort point… Some car track combo's I will run it where Auto put it's and pretend I got the popeye arms…. It is a great video especially if you want to dig into the actual wheel settings and learn what each slider does in the TrueDrive software"
https://forums.iracing.com/discussion/40343/are-you-using-the-ffb-strength-auto-function-from-the-black-box#latest
---
---
FuelTek P1 Cockpit
The GuelTek P1 3.0 cockpit features rock solid carbon steel construction on the chassis, a wide shoulder racing seat with thick padding, adjustable seat mounting, adjustable pedal plate & wheel deck plate.
https://www.fueltech.net/products/cockpit
---
---
Simline 720s
The Simline 720s GT3 Wheel feayures…
300 mm wide
Alcantara or fabric trim
12 automotive APEM/MEC switches
4 CTS288 encoders
Alluminium or carbon fiber shifters
USB or SC2 wireless connection
3×50.8 PCD
https://forums.iracing.com/discussion/25327/simucube-wheels-simline-and-others#latest
https://simline.eu/en_US/p/Simline-720s-Dual-Clutch/34
---
---
Results
NASCAR iRacing Series
Bristol Dirt
Friday Open –
Mike -. P 14- drove up through the field at least one time ran top five most of the race had started fourth on the final restart second and third took each other out in wreacked us all and I finished 14th.
Justin – p7 Qualified 5th got into trouble early picked up a couple x's with eight minutes damage still had speed just play real conservative.
Tyler- P
David – P wrecked, was running well near the front, in the last laps just slammed and got stuck on the wall and got meatball
Saturday Fix
Justin-P1, Qualified 8th got to the top 3 real quick stayed there took lead 50 to go and kept it
Sunday Open
Mackenzie – P7, started 28th, I wasn't very fast but managed to survive all 16 cautions for a 7th place finish
David – P9, survived a boring dumb shit show.
Sunday Fixed
Justin- 1st Place,
Wednesday Open: Martinsville
Justin- P 17 rough race pitted lap 120 put me in the back then just got beat up.
Mike- p got hit at one point and had to go to the back ended up hitting that boy which was 1/3 of the way through the race worked my way forward and took the lead with 74 to go. Was able to hold them off all the way to the end with short run into green white checkers by 92nd career wins.
David – p 11, another dumb board shit show. I just don't get why dudes can't race here. Had to run 100 laps on 16x
Stephen -p3
Thursday Open Ellis -P well did the same strategy where I pitted at the third Waymark but this race I was involved in a lot more different incidents that were really not my doing but by 50 to go I got the drive-through penalty then make things worse I got disconnected from the server for a loss of connection for the first time since I got my new ISP.
---
---
Official Series
Ellis–
Indy pro 2000 at road America. Couldn't get a cue lap in because I didn't have the force feedback set right I had it way too low, which intern allowed me to turn the wheel more than I normally should once I got the force feedback, right? It really prevents me from turning the wheel too much physically because my muscles aren't strong enough kind of thing. Went from 12 to 8 on the first lap but got wrecked out on lap. Six from behind a guy was young drafting catching me and as we approach turn one and I go to break he does plows right in full speed.
Gen 4 at Daytona I missed a big caution early on by driving Low and Missing it, that put me in the top 10 got to the lead with 20 to go before the Caution came out I got to the lead after the restart, but then got wrecked and sent down through the grass, but fell clear to the back and had three minutes damage. Somehow someway made it back to finish P 11 really fun racing. I ran force feedback at 100% and boy what an impressive example of this wheelbase cockpit and seat. It don't get no rougher than that. I was just hanging on.
Ran again it stayed green pretty much until the leader got turned in the High Lane and wrecked the Field nine minutes damage I limp it home P 19
Sprint Car at Southern National – p11 – 30 cars showed up two splits I was bottom split – ran around tenth – caused 2 cautions spinning on my own off 4 – really tough car…
---
---
League / Hosted Races
OBRL Cup
Brian -P7 Bristol Dirt Ran incident free which allowed me to move from starting position of 14 the 7th. Had a couple of good racing moments, but for the most part just tried to keep from wrecking.
1 Lloyd Moore
2 Eddie Jones
3 Dale Copeland
---
---
Final Thoughts
---
---
Words Spoken in Closing Audio Clip -""Thank you for listening to the iRacers Lounge podcast make sure to go subscribe to us on iTunes, SoundCloud, or Google Play, Facebook & Twitter, See You On The Track ."
TITLE
Two Lap Runs
Description
On the show today we will take a look at the first ever International Race in the Coke eNascar Series, while the Porsche Supercup cars come to America. We'll look at what a professional driver says are his 5 must have sim racing accessories, and in the Hardware we see what Direct Drive wheel was described as "Killing the Competition." So sit back, relax and join us on the iRacers Lounge Podcast.
iRacers Lounge Podcast is available on iTunes and Apple's Podcasts app, Stitcher, TuneIn, Google Play Music, Spotify, Soundcloud, Podbean, Spreaker, Podbay, PodFanatic, Overcast, Amazon, and other podcast players.
Sponsors:
Hosts:
Mike Ellis – twitter.com/MikeDeanEllis
David Hall – www.twitch.tv/mixmage
Greg Hecktus – twitter.com/froozenkaktus – www.twitch.tv/froozenkaktus
Brian Maccubbin – www.twitch.tv/MacRubbinsRacin
Kyle Pendygraft – twitter.com/LoudPedalGaming
Tony Groves – www.twitch.tv/SirGroves
Adam Josselyn- twitter.com/Jossad83
Tony Rochette – twitter.com/TonyRochette
Tom Dreiling –
Donnie Spiker – twitter.com/Spikerman19
Bobby Jonas –
MacKenzie Stevens – https://twitter.com/MackStevens48
Justin Pearson – https://twitter.com/big7bang_
Links:
Facebook – www.facebook.com/iRacersLounge/
Twitter – twitter.com/iracerslounge
Instagram – instagram.com/iracersloungepodcast/
Web (Show Notes) – iracerslounge.com/