2/25/2021 – Dropageddon – Episode -0268
iRacers Lounge Podcast – Conversation Topics
Brought to you by: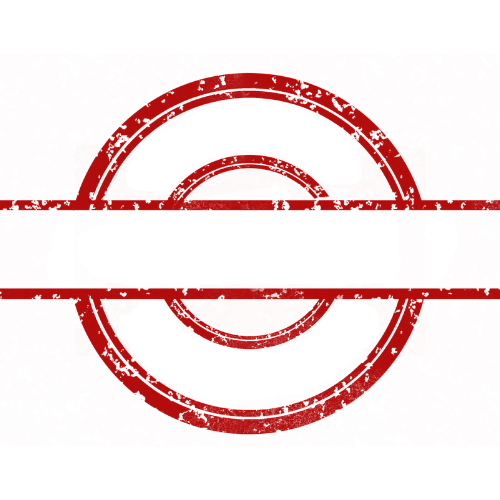 Opening Audio Clip -"Your listening to the iRacers Lounge Podcast where we discuss everything iRacing, in a casual setting, enjoy."`
READ THIS AT THE TOP OF EACH SHOW!!!
Welcome to the iRacer's Lounge, I am your host "XXX". iRacer's Lounge is a podcast for the iRacer, where we talk all things iRacing in a casual setting.
Joining me are the usual characters, ————
---
---
Introduction
This week we'll be covering the Coke Series race and mishaps at Homestead -Miami with series announcer Evan Posocco as well as some sneak previews as to what's in store in the next build and lots more.
---
---
TITLE SPONSOR READ:
Grid Finder is the home of online sim racing leagues. Grid Finder is also a great resource to find paint designers and race commentators. Recently they have been adding some great articles discussing various aspects running leagues and sim racing in general. Grid Finder is constantly adding helpful content and giving us all more reason to visit www.grid-finder.com
Visit www.grid-finder.com to find a league, or to upload your own!
Grid Finder – "The home of online sim racing leagues"
---
---
Topics
---
---
Coke Series – Miami [Mike]
The Coke Series gets some preview love from the official Nascar Twitter.
Coke Race:

Green flag is out!
Five laps in, and there are connection issues! SEVEN drivers have fallen out of the server!
Drivers that have fallen out:
Lap 13 – Blade Whitt – blows it up – starts smoking…. Stays green
Lap 20 – Leahy Luza Shearburn
@JustinPSports reports that @MalikRayTTV and @mbussa75 may be experiencing overheating issues at the back of the pack.
Lap 44 gf stops start – brad davies gets the yellow barrels
Lap 63 – @KeeganLeahy back to the lead. @BBryant53 might be trying to make it on one stop, along with @john_gorlinsky, @bschoon55, and @MalikRayTTV
Chatter is the comcast customers are the common thread –

teammate Tyler was in a race and he got dropped the same way –
Brad Slaughter and others on the youtube coke stream chat said 15 got dropped out of a league race and reports of official races same thing happened….
Forums confirmed it was widespread…

Interviews – Antonio Williams – Buffalo Bills Running Back and xfinity driver Joe Graf Jr
Lap 61 to go – leahy luza shearburn – caution free so far.
Doordash added as a sponsor for the show…. Joining ASUS and Coke
48 to go – gf stops start – leehy pits from the lead.
Several laps later it cycles out Leahy back up front, to 2nd behind bob bryant who is leading from the one stop strategy.
29 to go the top three are the same as they were at the start of this race – track position is huge when no one makes mistakes –

Leahy Luza sharburn lowe hurst – 15 to go luza and shearburn trying but leahy has a comfortable lead

Leahy wins! 2.2 seconds over – luza – shearburn lowe hurst vincent ottinger bryant novak conti – caution free race –

You compared him to Kenny Humpe – boy havent heard that name for a while.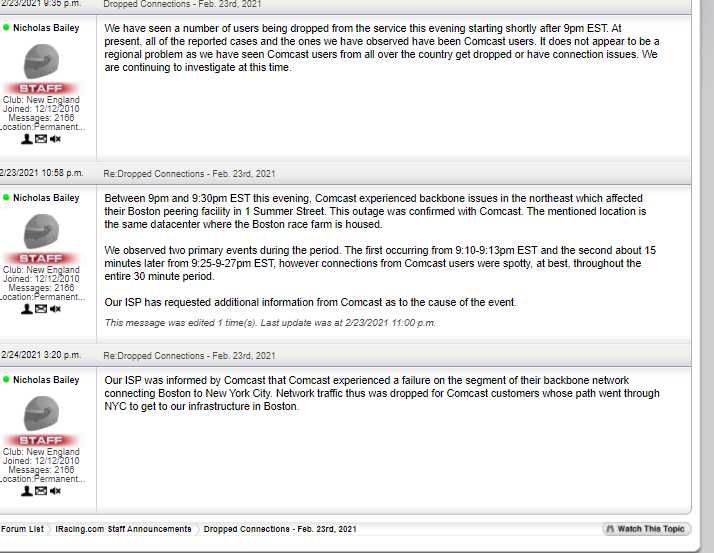 https://members.iracing.com/jforum/posts/list/3794039.page#12404965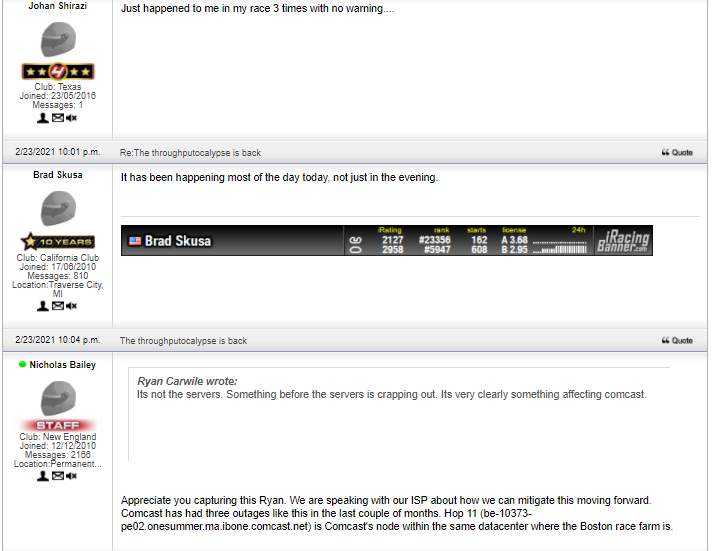 https://members.iracing.com/jforum/posts/list/3794038.page#12404998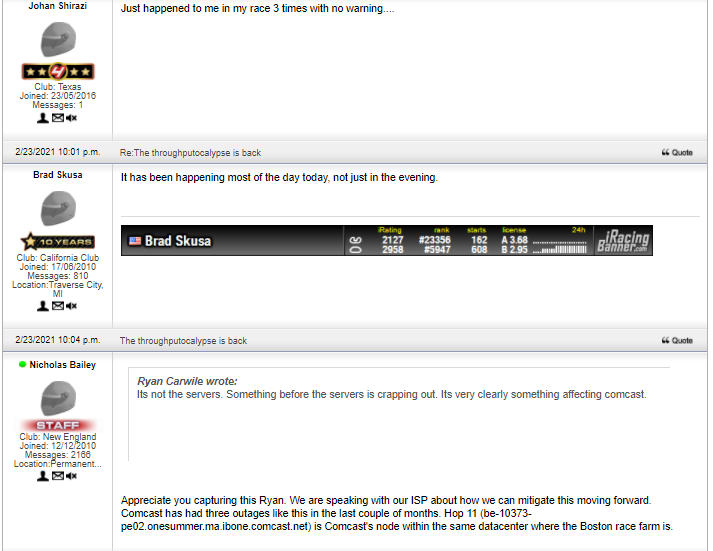 https://members.iracing.com/jforum/posts/list/3794038.page#12405051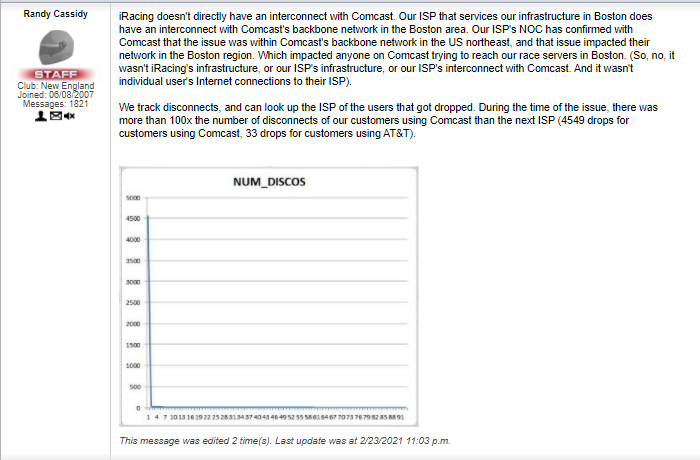 https://members.iracing.com/jforum/posts/list/3794137.page#12406128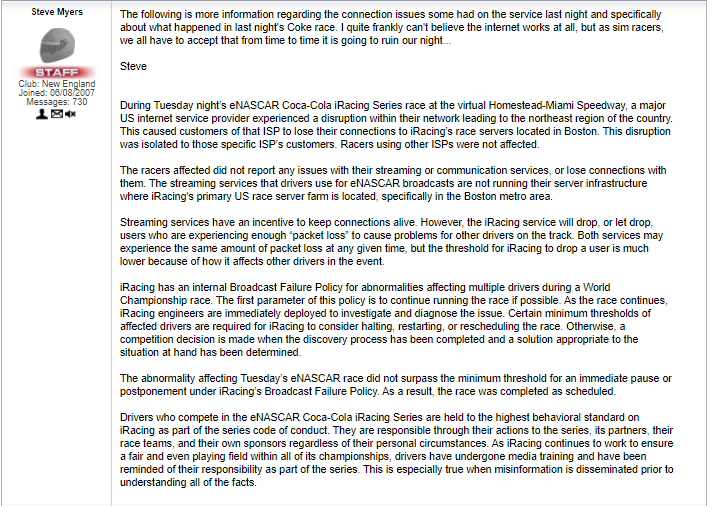 ---
---
Porsche Supercup – Road Atlanta [Brian]
Josh Rogers delivers a double victory at Road Atlanta to really stretch out his series points lead. Tommy Ostgaard takes second with Kevil Ellis JR in third.
https://www.iracing.com/rogers-benefits-from-last-lap-tussle-in-porsche-tag-heuer-esports-supercup-feature-at-road-atlanta/
All Star Series [Brian]
In the prelude to the supercup race Matt Campbell takes the win in the All Star Race with Emily Jones in second and Jaroslav Honzik in third. It also marked the debut of livestream star Matt Malone
---
---
Bottom Split Aquires eRacr [Hall]
On Monday , Bottom Split Tweeted the news that they have acquired eRacr. They will be announcing more information as it becomes available.
---
---
Resize Virtual Mirror [Greg]
Azril Nazli posted in the forums that he's been using VR since it was supported in iRacing, but would really like to have the ability to resize the virtual mirror saying it's too big. Many followers in the thread second the opinion.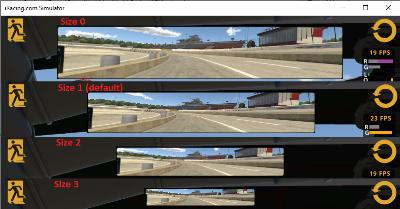 https://members.iracing.com/jforum/posts/list/3793195.page#12400355
---
---
NiS Standing Start [Mike]
It looks like one of the NIS sessions last week at the Road Course at Daytona began with a standing start, and it was confirmed in the forums by others in multiple splits. There was no comment from any of the staff from iRacing regarding the issue.

https://members.iracing.com/jforum/posts/list/3793670.page#12401178
---
---
Blackout Dates [Brian]
Dan Willis noticed that sometimes when using the UI and trying to create a test session the month is grayed out and you can't select it and asked why in the forums. Staffer Jimmy Van Veen noted that not every track is available to drive year round. 24/7 and there are blackouts when that is the case.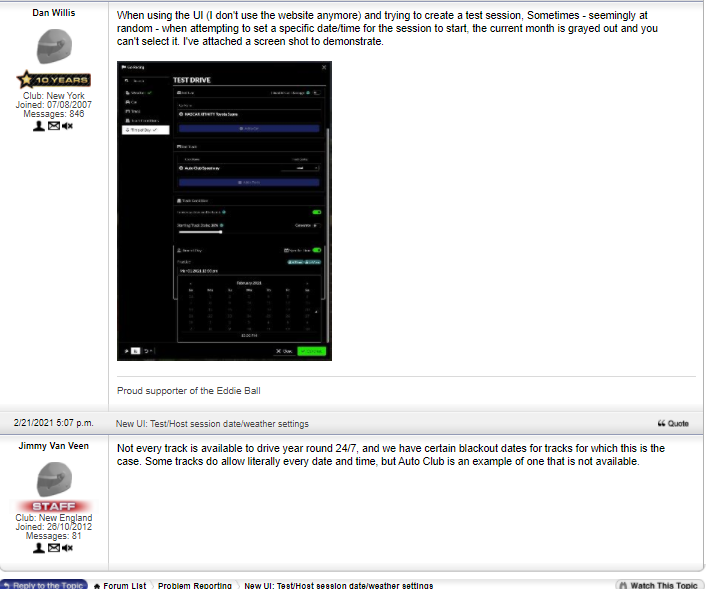 https://members.iracing.com/jforum/posts/list/3793675.page#12402323
---
---
IR-01 Updates [Hall]
Greg West announced there will be some changes to the new iR-01 car in the upcoming build, including a new damage model, a change to the license requirements and more. (Look at track on week 2…)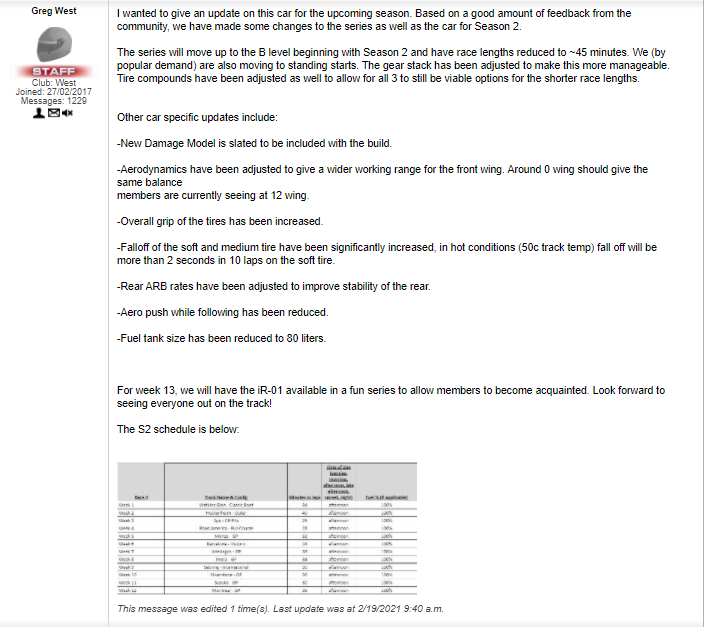 https://members.iracing.com/jforum/posts/list/3793583.page#12400091
---
---
Stagger higher level Open Wheel Start Times [Greg]

https://members.iracing.com/jforum/posts/list/3793898.page#12403483
---
---
Testing New Damage Model [Mike]
Speaking of the new iR-01 damage model, iRacing posted a video on Instagram of the new damage model tesing, which has to be one of the best jobs for iRacing employees.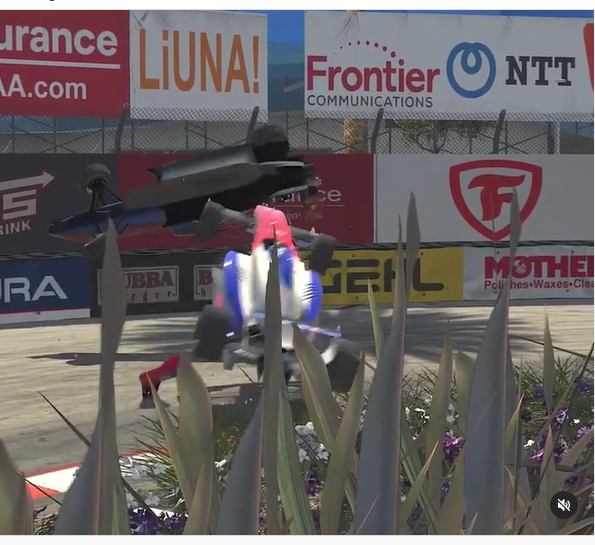 https://www.instagram.com/p/CLcsnbngWTt/?igshid=1p7xv6difocho
---
---
2 Yr Renewal – 25% Off [Brian]
iRacing has announced that with the upcoming start of season 2 they are offering a 25% discount with a 2 year subscription renewal.
https://members.iracing.com/jforum/posts/list/3793991.page#12404445
https://www.iracing.com/end-of-season-sale/
---
---
He is Back [Greg]
Justin Champagne spotted someone in an iRacing session who hasn't been seen in a little while. Nascar Driver Kyle Larson.
---
---
Fan Video [Hall]
Junk Knuckles re-Tweeted a sprint car racing video he created which he considers his best since 2017.
---
---
IndyCar at Tally – It is Different [Mike]
Callum Lucas posted in the forums a thanks to whoever is responsible for the boost changes for the fixed Indy Car races at Talladega. The races were cleaner and you could run multiple lines, not having to hug the yellow line the whole time.. It made the fixed superspeedway races a lot more enjoyable.

https://members.iracing.com/jforum/posts/list/3793901.page#12403501
---
---
VCO Carnage [Brian]
Brad Philpot posted a video from the Pro VCO Cup of Nations Race this past weekend where Robert Wickens destroys Tom Ingram at the Pouhan turn at Spa.
---
---
New in-game UI Incoming [Hall]
Ready or not, here UI come. Tony Gardner responded to a question of the forums asking if there's a new in-game UI and he replied Yes. that it's looking good and the current UI is a design from many years ago. He says it's much more intuitive and has a "modern console game design"

https://members.iracing.com/jforum/posts/list/3793975.page#12404406

https://members.iracing.com/jforum/posts/list/3793975.page#12404420
Tyler Hudson chimed in saying that he's been biting his tongue and says it's fantastic.

https://members.iracing.com/jforum/posts/list/25/3793975.page#12404861
---
---
GT3 Challenge Fixed – Incoming [Greg]
Greg West mentioned in the forums that there will be a new GT3 Challenge fixed series to debut in 2021 Season 2.

https://members.iracing.com/jforum/posts/list/3793970.page#12404197
---
---
Fascinating Stream- All The NASCAR Guys [Brian]
Jordan Mackay was able to get into a cup car session at Homestead with a field full of actual Nascar Cup Drivers as well as some Coke Series drivers and posted the session on a YouTube video.
https://members.iracing.com/jforum/posts/list/3793979.page#12404308
---
---
87 Legends Getting New Schedule [Mike]
Tyler Hudson posted in the forums that the '87 Legends cars will have a new schedule for 2021 season 2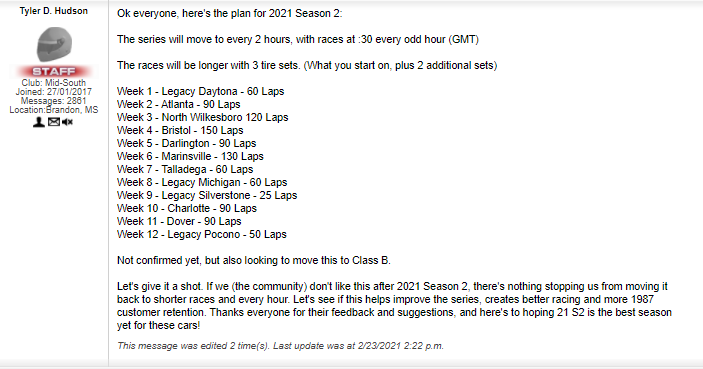 https://members.iracing.com/jforum/posts/list/50/3792735.page#12404429
---
---
New Damage Model Incoming [Greg]
iRacing dropped a Twitter video showing off the new damage model that will also be added this upcoming build including the Formula Renault, Dallara iR-01, Street stock and Nascar Legends Car.
---
---
Bathurst 12 Hours Up Next [Hall]
This weekend starts the second special event in the endurance series when drivers will face off against Mount Panorama in Australia for the Bathurst 12 Hours.
https://www.iracing.com/iracing-bathurst-12hr-runs-this-weekend/
---
---
NASCAR RallyCross? [Brian]
So with Bristol dirt on the schedule this season, iRacing tweeted that Nascar will have done all of it's disciplines with the exception of one…Who want to see a Nascar Dirt Rally Race???
---
---
Podcast Housekeeping
Aftermath Podcast – Get it!
New Website – Leave Comments https://www.iracerslounge.com/
Looking for a new member of the show – Content Producer, good word wordpress, available to be on the show weekly, and run's NiS….
You've heard us talk about the Spotlights. Those of us that have them here at iRacers Lounge absolutely love them. So much, we have become an affiliate! With the roll out of their new Spotlights Pro. Here's your chance to check them out, you won't be disappointed. Enter coupon code: IRACERSLOUNGE for 10% off!!
https://www.facebook.com/1565571990374134/posts/2832513123680008/?d=n
---
We are in the regular rotation… (Mike)
https://performancemotorsportsnetwork.com/
---
---
Fantasy [Brian]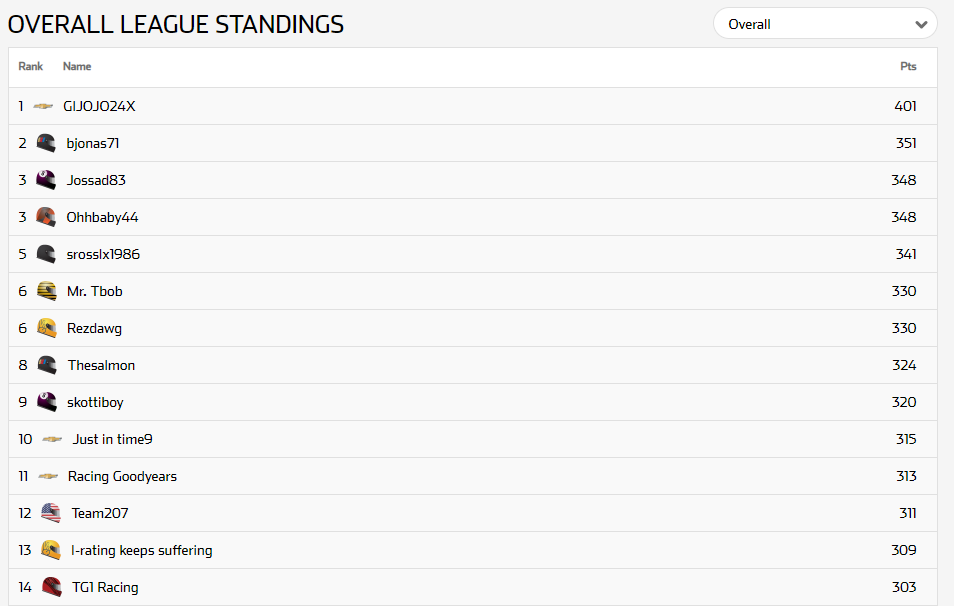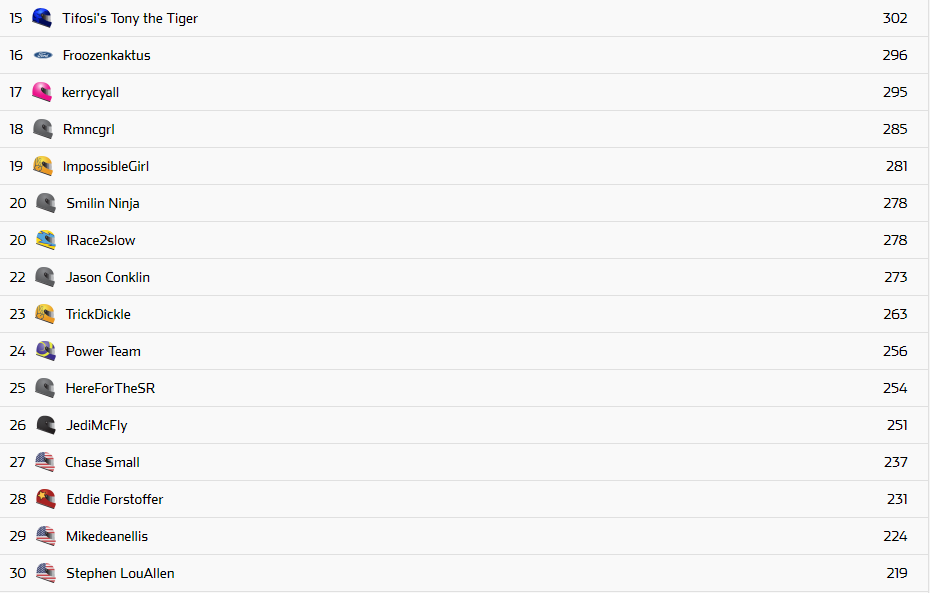 ---
Hardware/Software
---
Apple Headset [Hall]
Is Apple getting into the VR headset market?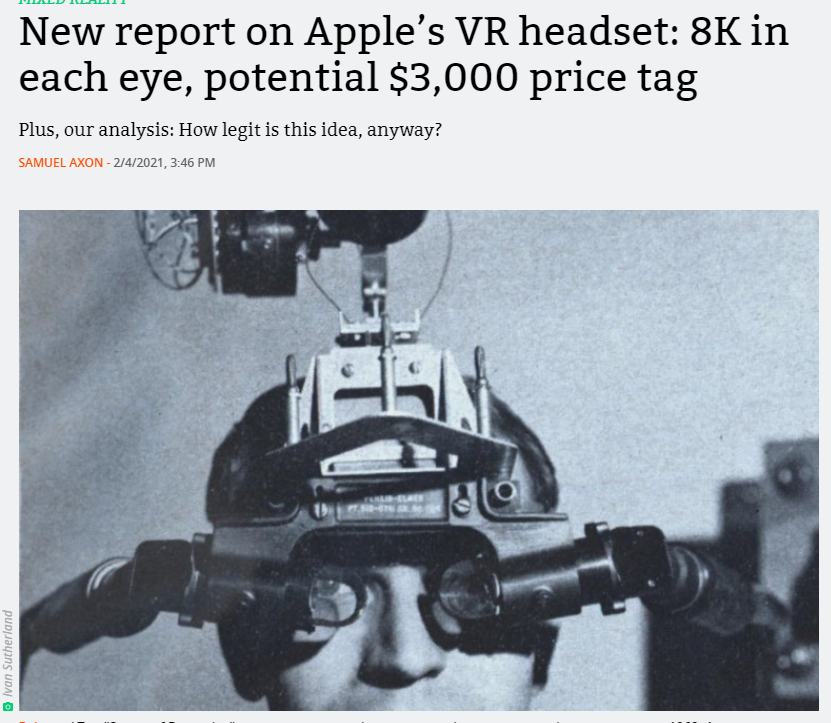 https://arstechnica.com/gadgets/2021/02/new-report-on-apples-vr-headset-8k-in-each-eye-potential-3000-price-tag/
https://members.iracing.com/jforum/posts/list/3792194.page#12384947
---
---
Simworx ARB Lever Set [Mike]
Simworx have developed a realistic ARB Lever set with the added bonus of a Brake Bias Adjuster, all in the same neat package for $800aud ($620usd). Race Cars that have in cockpit adjustable Anti Roll Bar Adjusters, such as the Australian Supercar, allows the driver to adjust the stiffness of their front and rear anti roll bars while in race.
https://www.instagram.com/p/CLAuob1hlc6/?igshid=1nvwd89pzranr
www.simworx.com.au
---
---
SinSpeed iOS Dash App [Brian]
Sin Speed offers an iRacing app for Apple IOS for $2.99 that can display speed, gear, rpm and more.
https://www.subsonicpulse.de/sinspeed/htm/en/main.html
---
---
Sandt Racing Fab [Hall]
Sandt Racing Fab offers an array of 80/20 sim rigs and accessories to suit your needs

---
---
Setup Viewer [Mike]
Rich Jamison has created an app that will let you view your cars setups in an easy to see viewer for free to members of the community
https://members.iracing.com/jforum/posts/list/3793364.page#12397943
---
---
Starlink Gaming Test [Brian]
Linus Tech Tips has a video on his YouTube channel where he has acquired a Starlink Beta satellite internet system and tests it out for speed and in gaming.
---
---
Results
NASCAR iRacing Series
Daytona Road
Fri open:

Ellis – – p19 – started dead lastp34, got lots of incidents and had a drive through penalty
David = P24. slow in top split
Sunday Open

David – p 9, not as slow in 2nd split
Adam- p10 while hungover from birthday party until 2am, somehow didn't drive off the track, goal was to follow David and stay on the track, first NIS top 10 in a year
Tom D – P18. Just tried to live to the next lap
Sunday fixed

Mike -p24 – started in back got as high as 18th but a few spin offs put me back –
Brian – P22 Started in the rear. Took some damage when a car got into me on the first lap chicane. Had 2 self spins early getting the power down, but gained confidence by the end of the race. Way more fun than I was expecting. Finished with 3X.
Stephen – DNF after lap 5
Race: Miami
Wed Open:

Hall – p19, pit road merge violation cost me a shot at a top 5
Tom D. P17. Got caught a lap down from putting under green. Was not able to move my up on old tires. Hopefully better luck on Sunday morning
Ellis – p 24 got wrecked out about lap 10 could not miss it – stayed in the race though many laps down
Rochette – P11 experimented with the iracing open set… was slow
Thurs Open

Ellis – p19 – Start a 24th and had a fantastic save on lap one where I got 12 seconds damage with a 4X. It's stayed green though caution and we went green till lap 95 at that point I was a lucky dog P 12 then another quick caution. Then to cautions later I get caught up in the big one good Mesut at the whole front crushed
---
---
Official Series
C open-Autoclub Adam, started 9th, ended up 5th
B open- homestead: started front row p2, race went green flag for 90 laps, was going for 4th, slipped and fell to 6th then ended up back in 5th
---
---
League / Hosted Races
Pacific Majors – Daytona 500 – 87 cup cars

Hall – p22 pro split 1, was surviving most of the carnage then just got dumped by a lap car in the first half of the race. Most positions gained after that were through attrition

Tom – p.30. Dang. Not my best run. But I can say goodbye to the 87 cup cars for a while
Dirty Monkey Autism Race

Mike – p2 – led the most laps – won a hat and $55 in credits, only 15 to get in – had no help at the end, it was 3 of us they were together on the bottom
FastTrack Sim Racing League

Mike- dnf -was having a good run about 11th and it hooked right coming out of the bus stop head on into the wall, 5 minutes damage – parked it
Tom D. P10. Should have finished top 5 but I had a few stupid self spins.
Premier Race Network Cup:

Tom D – 18th. Qualified on pole @ Daytona RC. Got involved in a crash while trying to lap a set of cars near end of race.
OBRL ARCA Series

Scales –
Groves-
Brian P14 Started outside pole. Went green until the first pitstop. Was still in 2nd. Sped entering pits. One late caution, but couldn't recover. Dumb mistake. Other playoff cars had issues, and may have been able to squeak into the final 4, but not after the screwup.
---
---
Final Thoughts
---
---
---
Words Spoken in Closing Audio Clip -""Thank you for listening to the iRacers Lounge podcast make sure to go subscribe to us on iTunes, SoundCloud, or Google Play, Facebook & Twitter, See You On The Track ."
TITLE IDEAS
Dropageddon
.
.
Description
We welcome back to the show iRacing Coke Series Announcer Evan Posocco and we review the Coke race at Homestead -Miami and the talk about the drivers who were dropped from the race. We start getting some info on the upcoming build and we dive into hardware/software on this week's iRacers Lounge Podcast.
iRacers Lounge Podcast is available on iTunes and Apple's Podcasts app, Stitcher, TuneIn, Google Play Music, Spotify, Soundcloud, Podbean, Spreaker, Podbay, PodFanatic, Overcast, Amazon, and other podcast players.
Sponsors:
www.grid-finder.com
Hosts:
Mike Ellis – twitter.com/MikeDeanEllis
Tony Groves – www.twitch.tv/SirGroves
Chris Scales – twitter.com/JediMcfly
David Hall – www.twitch.tv/mixmage
Greg Hecktus – twitter.com/froozenkaktus – www.twitch.tv/froozenkaktus
Tony Rochette – twitter.com/TonyRochette
Adam Josselyn- twitter.com/Jossad83
Brian Maccubbin – www.twitch.tv/MacRubbinsRacin
Tom Dreiling –
Links:
Old Show Notes – bit.ly/2CFeArM
Facebook – www.facebook.com/iRacersLounge/
Twitter – twitter.com/iracerslounge
Instagram – instagram.com/iracersloungepodcast/
Web (New Show Notes) – iracerslounge.com/