8/19/2021 – Painting The Grid – Episode 0293
iRacers Lounge Podcast – Conversation Topics
Brought to you by:

Opening Audio Clip -"Your listening to the iRacers Lounge Podcast where we discuss everything iRacing, in a casual setting, enjoy."`
READ THIS AT THE TOP OF EACH SHOW!!!
Welcome to the iRacer's Lounge, I am your host "XXX". iRacer's Lounge is a podcast for the iRacer, where we talk all things iRacing in a casual setting.
Joining me are the usual characters, ————
---
---
Introduction
And remember you can follow along with us on your PC or mobile device in real time as you listen to the show and see for yourself all of the great topics and products we'll discuss by visiting iracerslounge.com and selecting show notes. Hope to see you there..
---
---
TITLE SPONSOR READ:
Grid Finder 2.0 is bigger and better than ever with more ways to narrow your search for your next sim racing league. Featuring over 1000 leagues from over 25 racing sims across every platform, Your place on the grid is just a couple clicks away.
Visit www.grid-finder.com to find a league, or to upload your own!
Grid Finder – "The home of online sim racing leagues"
---
---
Topics
---
---
Coke Race – Michigan
Got push notification from the NASCAR app about the coke race, very cool.
3 different scenarios for the playoffs, and color coding the running order… Points as they run – and parker and steve in the booth
https://issuu.com/iracing/docs/2021_logitech_g_challenge_100
GREEN FLAG! @LoganClampitt_ and @AshtonCrowder lead the field into turn 1.
They've singled out now, but the initial start was pretty dicey!
Ray Alfalla has passed 16 cars in 8 laps
10 laps complete. It's a Logitech 1-2 with the @LogitechGesport
@WBeSports_ duo of @LoganClampitt_ and @NickOttinger
Disaster for the defending champion! @NickOttinger's connection has dropped! Power knocked out while running 2nd.
LAP 17: @rayalfalla has gained 26 spots since the start. Currently running 7th.
From 33rd to 3rd, @rayalfalla is on a charge to the front. 25 laps completed.
Only 11 drivers opted for a two-stop strategy. @rayalfalla leads the field at lap 44. They need to make it to lap 50 to make it on one stop.
https://twitter.com/KligermanSport/status/1427806323568103426
TROUBLE! @GarrettManes and @caine_cook trigger a multi-car incident that involves MULTIPLE championship hopefuls! Looks like @vicente_salas14 and maybe @RyanLuza were also involved.
https://twitter.com/NASCAR/status/1427808785037283331
RESTART 50 to go: @rayalfalla and @DDuval42 lead the field into turn 1.
The leaders! @rayalfalla and @DDuval42 get together! Alfalla goes around!
https://twitter.com/NASCAR/status/1427810185767047169
RESTART 46 to go: @DDuval42 and @mbussa75 lead the field into turn 1.
With Luza out of contention, he needs no new winners tonight now to keep his spot. He also can't have a Shearburn or Alfalla win. AS THEY RUN, @mbussa75 would steal that spot from Luza. Bussa leads with 39 laps to go.
38 to go: Caution #3 and @john_gorlinsky hits the inside wall HARD after a stackup sent him spinning!
https://twitter.com/john_gorlinsky/status/1427814825644675073
Everyone pits for tire set #2 , RESTART 34 to go: @CaseyKirwan23 and @mbussa75 lead the field into turn 1.
33 to go: BIG SAVE by @MalikRayTTV
! Crazy racing 3 and 4 wide several deep it was nuts!!
TROUBLE! @A_Boes21 gets turned! CAUTION! 31 to go.
28 to go: @MikeConti5 and @CaseyKirwan23 lead the field into turn 1.
25 to go: @mbussa75 challenged @MikeConti5 for the lead.
23 to go: @rayalfalla has climbed back up to 11th.
It's @mbussa75 in prime position to steal a playoff berth! He leads his @MikeConti5 with under 20 to go!
17 to go: @GarrettLowe_6 got sent onto the apron. He saves it.
15 to go: NEW LEADER, @KeeganLeahy With @KeeganLeahy
in the lead, that puts @RyanLuza back in the playoffs!
CAUTION! CONTACT! @znovak15 and @LoganClampitt_ @ZackN24 spins! 10 to go.
Everyone pits – @JakeNichols73 wins the race off of pit road!
RESTART 7 to go: @JakeNichols73 and @BowlinGraham lead the field into turn 1.
https://twitter.com/NASCAR/status/1427819243119075331
5 to go leahy matheson conti kirwin bussa jichols bussa
3 wide for the lead!
Leahy and Kirwin dicing it up blocking running to the wall – kirwin gets the wall –
Matheson takes out the leader leahy , he did get a nose to the inside on the white but leahy was trying to block- then bussa slips by conti and power drives down to the inside of jake matheson taps him to push him up and takes the lead and the win
WIN and HE'S IN! @mbussa75 gets it done at @MISpeedway and wins the #LogitechGChallenge100… He is the 10th and final driver in the Playoffs, knocking out his former teammate Ryan Luza!
Leahy quote " I was trying to play the air to give myself another few feet but I got together with the 52 trying to slingshot by. I don't blame him since we both came together in the middle. "
https://twitter.com/iRacing/status/1427824361831124996
https://twitter.com/NASCAR/status/1427823488417505283
Shout out to justin melillo and seth eggert for the play by play on twitter!
https://www.enascar.com/standings/
---
---
Pastrana Talks Mt Washington
iRacing posted a YouTube video with Racer Travis Pastrana who talks
https://www.youtube.com/watch?v=nCkC4tk5IiE
https://www.youtube.com/watch?v=rP2-UHXJ3pU
---
---
Mt. Washington Fast Times
iRacing Streamer Emily Jones posted a video on her Twitter account of her scary fast time of 4:33 to the top of Mt. Washington in the Dallara iR-01 jet car. Our own Mike Ellis posted his fast time of 5:57 and is trying to run down Travis Pastrana's world record.
https://twitter.com/mikedeanellis/status/1426732932828254213?s=11
https://twitter.com/iracing/status/1427374968778764288?s=11
https://www.youtube.com/watch?app=desktop&v=_uXJiRR2czE&feature=share
This Is Some Of The Most Fun I've Had In iRacing 7:42 going down
---
---
Logitech Challenge
Logitech G eSports asked on Twitter, "What's your favorite turn on Suzuka?" Also they are sponsoring a Fast Lap Challenge on Suzuka with the Dallara iR-01.
https://twitter.com/logitechgesport/status/1426211959045726213?s=11
https://logitechgchallenge.com/
---
---
More DB Maintenance
https://twitter.com/iracingsupport/status/1427279313985019906?s=11
---
---
Sounds of iRacing
https://www.youtube.com/watch?v=BhL68PvblKE
---
---
Operation Motorsport Benefit 4 Hours of The Glen
https://forums.iracing.com/discussion/6068/operation-motorsport-benefit-4-hours-of-the-glen
---
---
Introducing the Next Level Racing® F-GT Lite iRacing Edition
https://twitter.com/nextlvlracing/status/1428170688217575430?s=11
https://nextlevelracing.com/f-gt-lite-iracing-edition-announcement/
---
---
Gaming Hauler
https://twitter.com/MISpeedway/status/1428091929116426240
---
---
iRacing Top 10 Highlights – July 2021
https://www.youtube.com/watch?v=83G5xiPAIzc
---
---
iRacing Knoxville Nationals
https://twitter.com/iracing/status/1428426132429414406?s=11
---
---
8 hour IMSA race at Daytona for Autism
Coming up this September 18th there is an 8 hour IMSA Endurance Race at Daytona to benefit a local autism organization. See poster for information and if you're interested please join the discord. Thank you. https://discord.gg/PQARnXcAFs
https://forums.iracing.com/discussion/5924/8-hour-imsa-race-at-daytona-for-autism
---
---
GRID FINDER PAINT FESTIVAL
iRacers Lounge Podcast and Grid Finder present a livery competition.
Here are the details:
Livery must be for iRacing
Livery must be uploaded to the Grid Finder paint shop

with all the info filled in and at least 3 sample images

Livery must be posted on social media with iRacers Lounge and Grid Finder tagged
Livery must have a Grid Finder theme
Primary Sponsor will be Grid Finder with iRacers Lounge as secondary

Any other additional sponsorships are welcome

Any car may be chosen
Contest starts on Thursday 7/22/2021.
Deadline for entry is 8/18/2021 Midnight EST.
Prizes Include:
Guest Spot on the iRacers Lounge Podcast
Grid Finder sim racing gloves and $50 in iRacing credit from Grid-Finder.com
Entries so far:
https://www.instagram.com/p/CScmf6tMRMP/
https://www.facebook.com/charlielord96/posts/10216340072772927
https://twitter.com/jspoon13/status/1427435179916857346
---
---
---
Podcast Housekeeping
Aftermath Podcast – Get it!
New Website – Leave Comments https://www.iracerslounge.com/
You've heard us talk about the Spotlights. Those of us that have them here at iRacers Lounge absolutely love them. So much, we have become an affiliate! With the roll out of their new Spotlights Pro. Here's your chance to check them out, you won't be disappointed. Enter coupon code: IRACERSLOUNGE for 10% off!!
https://www.facebook.com/1565571990374134/posts/2832513123680008/?d=n
---
We are in the regular rotation… (Mike)
https://performancemotorsportsnetwork.com/
"OK TONY LETS TALK FANTASY…."
---
---
---
Hardware/Software
---
Heusinkveld Sim Handbrake
Heusinkveld offers their new Sim Handbrake retailing at just under 240 euros (280 us).
https://traxion.gg/new-heusinkveld-sim-handbrake-with-smartcontrol-available-now
---
---
Phillips Hue RGB
Kris Walker asked in the forums, "Are there any programs or anything to link iRacing to the Phillips Hue RGB bulbs/bridge?" Staffer David Tucker replied, "I believe it will work through the Razer Chroma tool, if you install the right plugins. However we have only very simple control over the lights, they will change colors based on the flag, or when your into the rev limiter."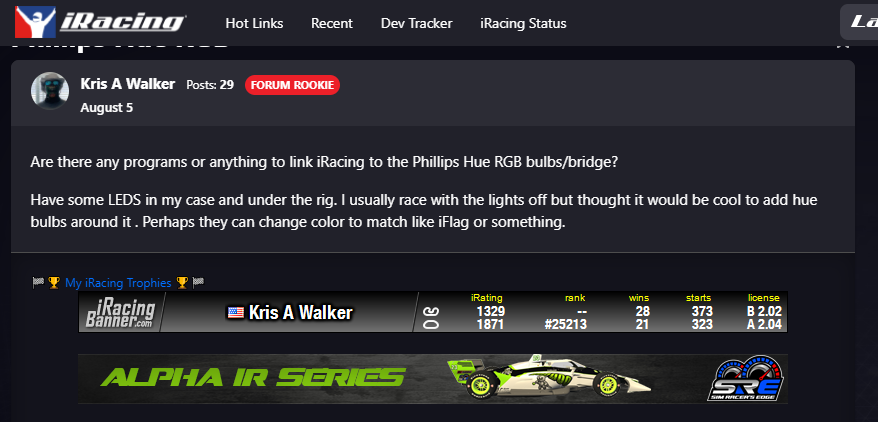 https://forums.iracing.com/discussion/5463/phillips-hue-rgb
---
---
RaceCenter ClubSport Edition
The Simlogic RaceCenter MAX ClubSport Edition is equipped with a large 10-inch screen. HDMI, it is plug & play, it simply connects to your simulator. Recognized as an additional screen, you will be free to display whatever you want: dashboard, live timing, track map, OBS, discord server, live twitch and more. Simlogic is based out of France and retails just under 700euros (821 usd)
https://www.instagram.com/p/CSPO-NENqZR/?utm_medium=share_sheet
https://www.simlogic-shop.com/product-page/racecenter-max-clubsport-edition-ir-black
---
---
BDH Shifter Review
Karl Gosling reviews the BDH Shifter "The Last Shifter You'll Ever Need" at 800 pounds (1100 usd)
https://www.facebook.com/BDHRACESIMHARDWARE/
---
---
The 12 Best Home Racing Simulator Rigs
HIConsumption posted an article reviewing the 12 best home racing simulator rigs.
https://hiconsumption.com/best-home-racing-simulators/
---
---
Aimsports Dash
Aimsports offers a variety of racing sim dashes for multiple style of racing simulators.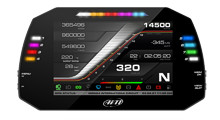 http://www.aimsports.com/us/products-all.htm
http://www.aimsports.com/simracing/index.htm
---
---
LiveCompanion cameras management feature
For less boring image while you are spotting, you can ask LiveCompanion to manage a playlist of camera view. Great for streaming endurance races, while your team mates are driving, and even if you are away from keyboard.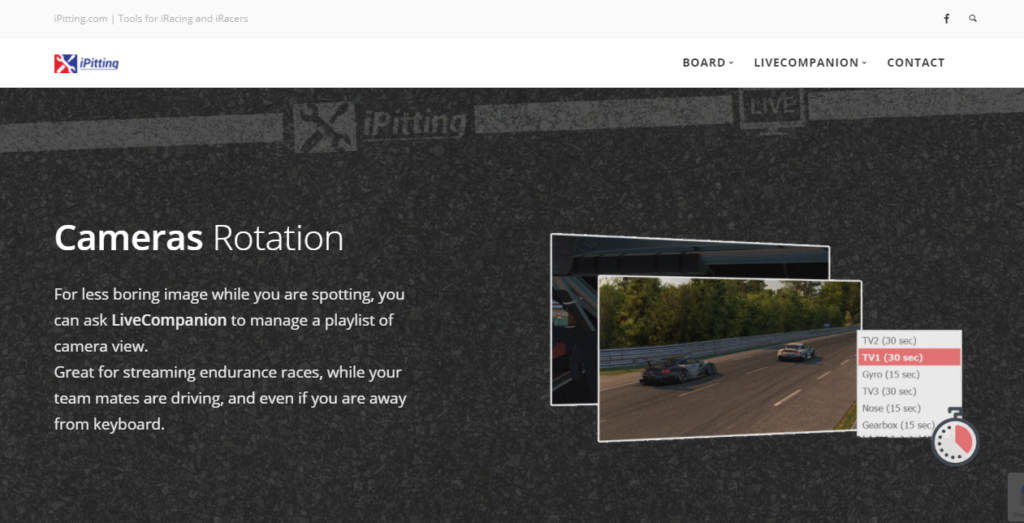 https://ipitting.com/livecompanion/cameras/
---
---
SimCore UM1-ALN/ALF Motor Mount
Will Ford at Boosted media reviews on his Youtube channel the SimCore UM1-ALN/ALF motor mount
---
---
Fanatec CSL DD Review
A couple of new YouTube reviews came in for the CSL DD, one from Karl Gosling and one from Ermin Hamidovic.
https://www.youtube.com/watch?v=FWajPo-5XHk
https://www.youtube.com/watch?v=hvc6wifmp0A
---
---
ATVO Camera Controls
The ATVOcamera controls are like the camera controls you may know from iRacing. Simply choose a camera from the dropdown and hit the play button. You can also rewind, fast-forward and select other drivers. The driver selection can also be made in our timing screen by simply double-clicking a driver.

https://atvo.appgineering.com/Documentation/CameraControls
---
---
Alex Palou's custom FPE
---
https://www.instagram.com/p/CSg2aADr-_C/?utm_medium=share_sheet
---
---
Simagic Alpha Mini Wheelbase review
The Sim Magic Mini DD goes thru the stringent review process at Barry Rowland's Sim Racing Garage
https://www.simfai-solutions.com/simagic-alpha-mini
---
---
First round of button boxes going out
https://www.facebook.com/yuhouseracingdesigns/posts/229292295718172
https://www.facebook.com/103842818263121/posts/242675221046546/?d=n
---
---
new NGASA brake pedal
https://www.instagram.com/p/CSjw1M9qg4n/?utm_medium=share_sheet
---
---
Meet The 270 Degree Sim Racing Pod
https://www.youtube.com/watch?v=KGaOutPK8aw
https://immersivedisplay.co.uk/
https://a7af8524-06fc-465f-b29d-f61debc2ba43.filesusr.com/ugd/5a101b_5939877698b444b9bd3fe0b98cbc9cb2.pdf
---
---
The Next Chapter: Intel Arc High Performance Graphics
https://www.youtube.com/watch?v=3RHYgNQD8-c
https://www.engadget.com/intel-arc-graphics-cards-ray-tracing-ai-super-sampling-152717653.html
---
---
SRTmotion system
https://scuderiart.com/products/srtmotion-system-thanos-controller-srs-license
---
---
EG-R GTR ALUMINIUM RIG
https://www.instagram.com/p/CSplCPitfh0/?utm_medium=share_sheet
---
---
NVIDIA GeForce RTX 40 series mass production to start in the middle of 2022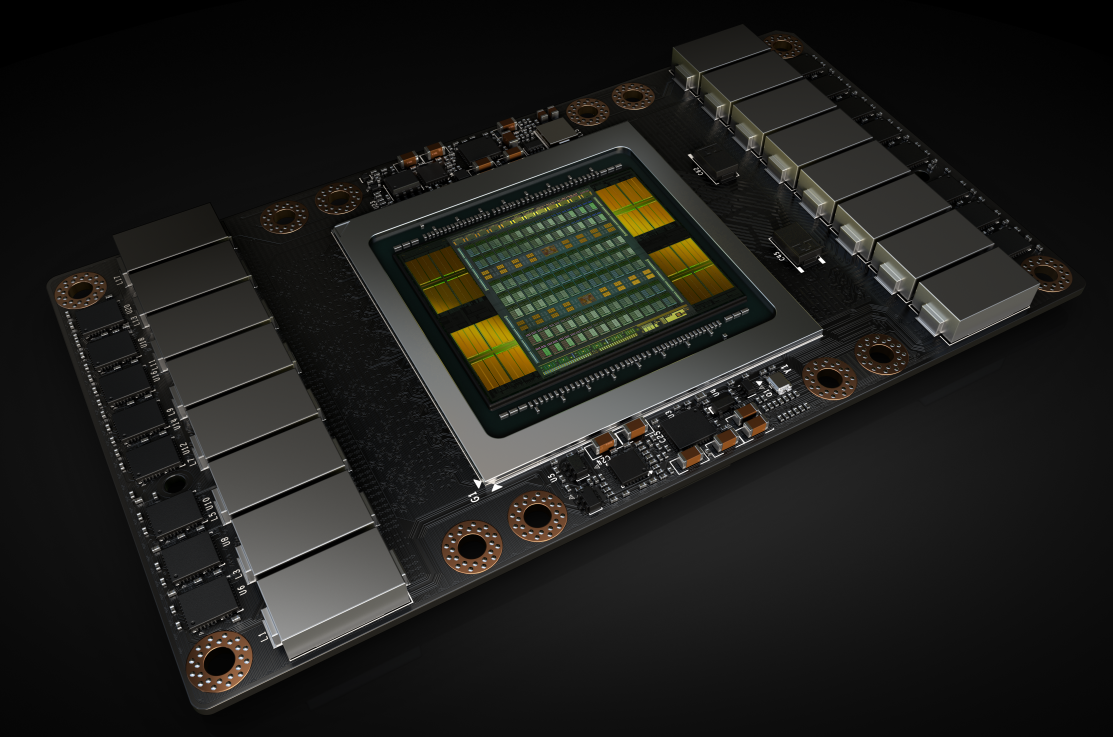 https://www.notebookcheck.net/NVIDIA-GeForce-RTX-40-series-mass-production-to-start-in-the-middle-of-2022.555634.0.html
---
---
All New RSeat P1 Sim Chassis
https://www.youtube.com/watch?v=GZknJ5p7D0s
https://www.rseat.net/rseat-p1/
---
---
ETSY Store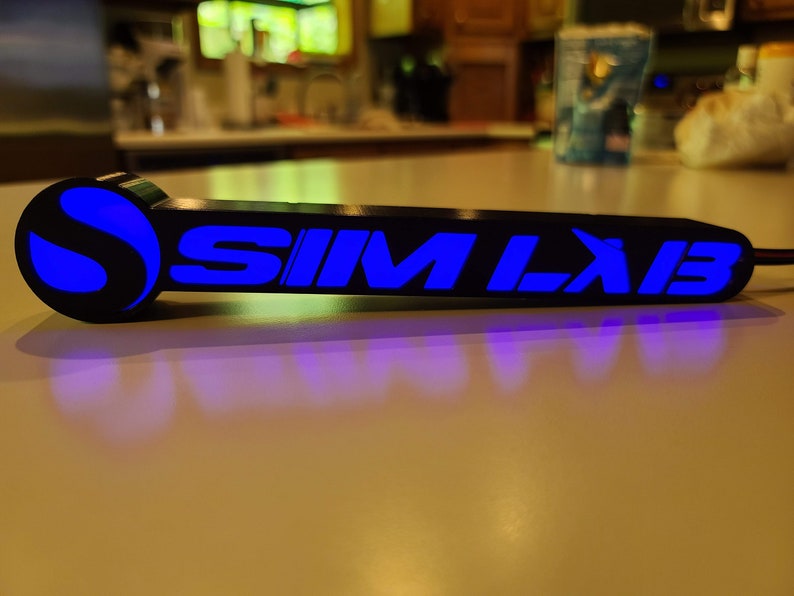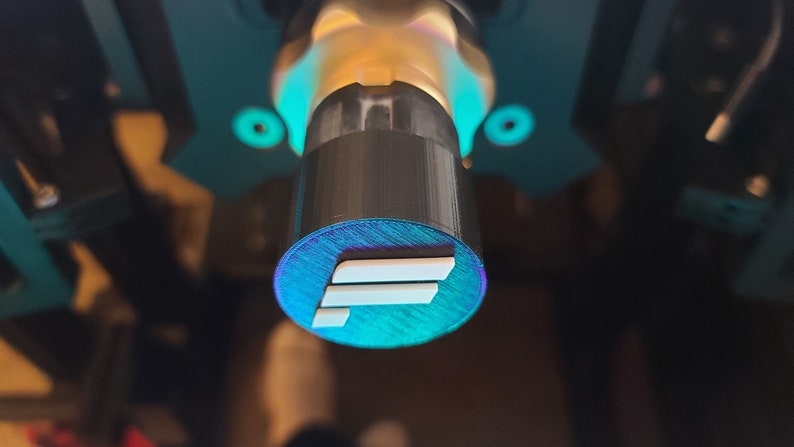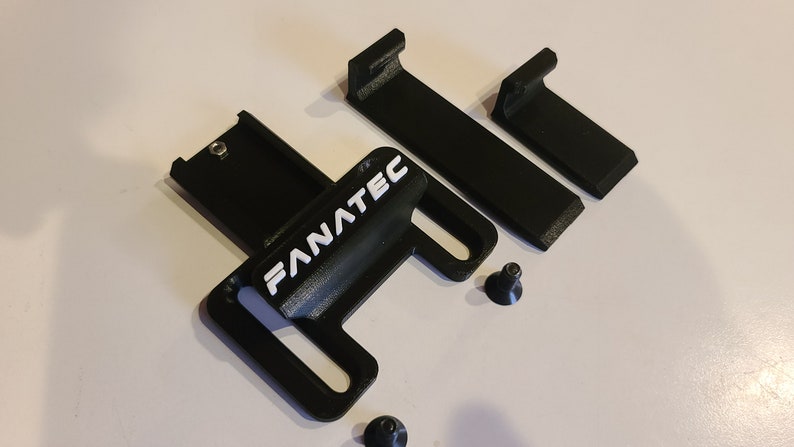 https://www.etsy.com/shop/DaksPrintShop
---
---
Story Title
https://www.facebook.com/297579510437225/posts/1668411603354002/?d=n
https://nextlevelracing.com/next-level-racing-set-to-introduce-range-topping-elite-series-cockpits
---
---
---
---
Results
NASCAR iRacing Series
Fri open: Not Brickyard
Ellis –  p17- Not a bad start getting some spots I gotten up the seventh before someone ran over me from behind not once but twice. Soldier Don home on the crappy track. 
Greg – PGlitched out
Hall – P16,  Did better than Wed race after undo-ing a change in my throttle cylinder and making a gear change.  Not fast but had guys running around me all clean, so it was actually sort of fun.
Kyle – P-7 Started P-14 and got collected in a net code wreck with little damage. Fell back to 26th and worked my way up to 3rd. Avoided some big wrecks and fought hard. Came down to a GWC and was sitting in P-3. 1 to go and was working on pressuring P-2 when he dropped down and I got his LR and I instantly fell back to P-10 but was able to work back up to a P-7 with a half a lap to go. Did have a fan of the show in the race who reached out to me. Sorry I can't remember your name but i'm sure you know who you are Sir. and thank you for your support of the show.
Race:  Michigan
Hall –p 29, couldn't avoid a guy cause they don't hold the brake, so his spin changes direction right after I'm already committed.
Thurs Open

Ellis – p. 8 – got caught up in 1st caution and many others had slight damage a bit slow but persevere, w a late caution gained a bunch with people wrecking out.
Rochette P Wrecked Out
---
---
Official Series
PDS Euro Sprint

Hall – p 1, hard fought battle with 3 lead changes in last 5 laps
---
---
League / Hosted Races
David – p2 , early self made wall mistake caused 30 seconds of damage. Minimized the cost but was probably gonna be just around top 10, ad well timed caution paid off to fix the damage and get track position back. Restarted 9th, 2nd was best I could get. A stolen 2nd really.
Greg p1 Gregory Hecktus uses the perfect pit strategy to dominate and grab his first Alloy Wheel Repair Specialists, LLC Cup Series win at Indianapolis! Congratulations!https://www.facebook.com/102107211726370/posts/264369062166850/?d=n
Mike – p13 – Started in the back was p11 going into 1st stop – tight all second run – loosened up and got speed back on final run but caution came out right after i pitted and put be back to like 17th taking a wave around
Tony- P14 new to the league was conservative on first run, probably would've had a top 5 or 10 with 1 stop strategy. Damn caution screwed that up
Bobby -p23
Stephen – p24
Joe – p10
OBRL Aftermath Truck Series at
? Congratulations Steve Thomson In the Ridetv #67 Winning The Aftermath Podcastaftermathpodcast Truck Series Race at Michigan Speedway
Eddie Jones #14 Finished 2nd
Al Turner #76 Finished 3rd
iRacing IROC Challenge Series Season 3
Daytona Nascar Road
Kyle P- P-14 Couldn't stop from making mistakes going into the front stretch bus stop and ended up with a lot of locked up front tires and front splitter damage. Truck was junk after about 35 laps so I just parked it.
---
---
Final Thoughts
---
---
---
Words Spoken in Closing Audio Clip -""Thank you for listening to the iRacers Lounge podcast make sure to go subscribe to us on iTunes, SoundCloud, or Google Play, Facebook & Twitter, See You On The Track ."
TITLE IDEAS
FU F1
.
.
Description
It's build week folks, and that means lots and lots of topics! We go through all of newly released content including a first in iRacing with the development of the Dallara IR-01. New cars, new tracks and track configurations, and a slew of new updates. So strap in and try to keep up with us on the iRacers Lounge Podcast.
iRacers Lounge Podcast is available on iTunes and Apple's Podcasts app, Stitcher, TuneIn, Google Play Music, Spotify, Soundcloud, Podbean, Spreaker, Podbay, PodFanatic, Overcast, Amazon, and other podcast players.
Sponsors:
www.grid-finder.com
Hosts:
Mike Ellis – twitter.com/MikeDeanEllis
Tony Groves – www.twitch.tv/SirGroves
Chris Scales – twitter.com/JediMcfly
David Hall – www.twitch.tv/mixmage
Greg Hecktus – twitter.com/froozenkaktus – www.twitch.tv/froozenkaktus
Tony Rochette – twitter.com/TonyRochette
Adam Josselyn- twitter.com/Jossad83
Brian Maccubbin – www.twitch.tv/MacRubbinsRacin
Tom Dreiling –
Kyle Pendygraft – twitter.com/LoudPedalGaming
Links:
Old Show Notes – bit.ly/2CFeArM
Facebook – www.facebook.com/iRacersLounge/
Twitter – twitter.com/iracerslounge
Instagram – instagram.com/iracersloungepodcast/
Web (New Show Notes) – iracerslounge.com/