09/16/2021 – Unleash The Hounds – Episode 0297
iRacers Lounge Podcast – Conversation Topics
Brought to you by:

Opening Audio Clip -"Your listening to the iRacers Lounge Podcast where we discuss everything iRacing, in a casual setting, enjoy."`
READ THIS AT THE TOP OF EACH SHOW!!!
Welcome to the iRacer's Lounge, I am your host "XXX". iRacer's Lounge is a podcast for the iRacer, where we talk all things iRacing in a casual setting.
Joining me are the usual characters, ————
---
---
Introduction
We talk Coke playoff racing at Bristol with Evan Posocco, we check out a new stats page, then we got the 2022 NiS, we mean NASCAR, schedule. Take a load off and check out the weekly news at the iRacers Lounge Podcast.
---
---
TITLE SPONSOR READ:
Grid Finder 2.0 is bigger and better than ever with more ways to narrow your search for your next sim racing league. Featuring over 1000 leagues from over 25 racing sims across every platform, Your place on the grid is just a couple clicks away.
Visit www.grid-finder.com to find a league, or to upload your own!
Grid Finder – "The home of online sim racing leagues"
---
---
Topics
---
---
Coke Race – Bristol
Pre-race interview w Elliott Sadler. And in race too. Great insight on how he is managing the day to day of ESE, including making sure these guys are using telemetry.
So far, so good for the Coanda crew.
@KeeganLeahy leads, @MitchelldeJong1 is second. Last week's winner @bobbyzalenski is third. Already 15 laps completed!
Lap 17 TROUBLE! @DDuval42 got loose! @GarrettManes SLAMMED into Duval. No caution. Manes has a ton of damage.
Still clean and green. @MathesonRacing started from the pits and is currently two laps down, in danger of losing a third lap. 35 laps complete!
LAP 50: @KeeganLeahy continues to lead. He's in a must-win situation for the @eNASCARCocaCola@iRacing Series playoffs. Still caution-free so far.
LAP 53: They're racing three… and FOUR-wide at the virtual
@BMSupdates
https://twitter.com/NASCAR/status/1437952153323245575
It took 60 laps, but the leaders have finally caught lapped traffic.
It looks like the high line is the place to be.
@KeeganLeahy can't get around @znovak15 and now @MitchelldeJong1 is waiting in the wings to take advantage. 95 laps complete!
Caution! Lap 102. Looks like @BBryant53 spun after contact with @Blade_Whitt
Bryant stays on the lead laps and @jmullisracing gets a fortunate break with the Lucky Dog.,
RESTART LAP 108: @23XIRacing teammates @KeeganLeahy and
@MitchelldeJong1 lead the field
Biggest mover so far is @swilson3_, currently up 20 spots from 32nd to 12th.
Two playoff drivers that need to turn it around and quick are
@jmullisracing and @BBryant53. 32nd and 33rd respectively, they'll be in a must-win situation at Dega if they finish as they are.
"Do you think in a million years that you're going to be able to pass like that, Vicente?"@CaseyKirwan23 was not happy with this attempted bump and run.
Got word ryan luza is running on a generator has no power.
@mbussa75 is coming back through the pack, P13 currently. He came into this race as the fourth man in the Final 4 by points… He'll need a little more to stay there if points are on his mind.
Into second and aiming for the lead, @LoganClampitt_ is on the move! Just over 50 to go at Bristol!
Race leader @KeeganLeahy pounds the fence with 50 to go.
63 to go: @LoganClampitt_ challenges @KeeganLeahy for the lead.
https://twitter.com/NASCAR/status/1437962106750525443
"Thanks for the top guys," says @KeeganLeahy to the lapped down drivers. He wants the top. Some don't care. @LoganClampitt_ is THERE. 45 laps to go!
Don't look now, but the defending Bristol winner @RyanLuza is closing in. Now within two second of the Top 2… he only has 25 laps to catch them!
17 to go: CAUTION! @BowlinGraham crashed after contact with
@vicente_salas14 And there's a crash under caution! @znovak15,
@caine_cook, and @AshtonCrowder
.RESTART 11 to go: @KeeganLeahy and @LoganClampitt_ lead the field into turn 1.
10 to go: CRASH! @MikeConti5, @swilson3_, @vicente_salas14, and others are involved.
HEARTBREAK for @MikeConti5.He'll have to win at Dega to make the Final 4.
RESTART 4 to go: @KeeganLeahy and @LoganClampitt_ lead the field into turn 1.
https://twitter.com/NASCAR/status/1437967602853236737
CHECKERED FLAG! @KeeganLeahy leads every lap and wins at the virtual @BMSupdates and dominants at virtual @BMSupdates to clinch a spot in the eNASCAR @CocaColaRacing iRacing Series Champ 4.
https://twitter.com/steveluvender/status/1437966377617403906
---
---
The Sim Seats showroom is open [David]
https://twitter.com/simseats/status/1436359524986855428?s=11
---
---
What Does Brake Bias Do? [Greg]
https://www.youtube.com/watch?v=kEQRSKkLVbk
---
---
Season 4 Build – Yay or Nay [Mike]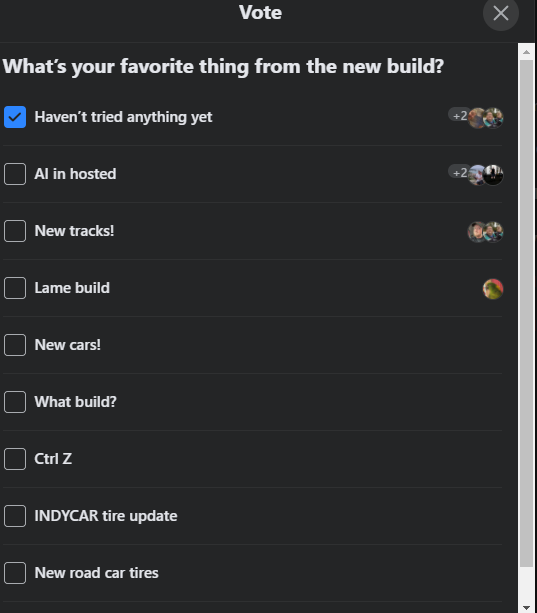 "Its a meh build"
"Not much sexy in this build. I'm happy for Hickory. The GT3 cars feel a lot different as well as the indycar. I feel I can attack harder into the corners than I could. The GT3 cars always felt like they had no grip going into the corner, than no power coming off"
"If they waited for Mt Washington until build week it would've seemed better"
"I think because the cup car wasn't effected at all that makes it less too"
https://twitter.com/iRacing/status/1437418473936855048
---
---
Season Wrap Up Stats; a whole new system! [Brian]
Hello fellow stats nerds. You might remember me from the end of season stats that I've been posting up into each official series forum section… for like the last 3 years?
As you can expect, doing this was a fair amount of effort and since I've been focused on investing my time into developing and supporting my iRacing Reports Discord Bot project, I concluded that doing the end of season stats stuff as I had in the past wasn't an efficient process.
Over the course of the last season I've been working on a whole new system to generate and share end of season stats for official series. You can now access season wrap up stats from 2021 Season 3 all the way back to 2017 Season 1 for all official iRacing series and special events over at this website:ihttps://iracingreports.com/seasons/Statistics and analysis of iRacing drivers and official series results
Use the filters at the top of that page to help you find the series/season you're interested in.
I can still generate custom outputs for teams/drivers, that include specified people in all the tables and highlight their dots in the charts. This will become a bundled feature for my Discord Bot supporters for 2021 Season 4 onwards.
To learn more about my iRacing Reports Discord Bot please check out: https://discordbot.iracingreports.com
https://forums.iracing.com/discussion/7958/season-wrap-up-stats-a-whole-new-system#latest
---
---
Potential Massive Bug Involving AI Rosters [David]
https://forums.iracing.com/discussion/7708/potential-massive-bug-involving-ai-rosters-roster-json-error
How to get Trading Paints AI Roster into iRacing? [Greg]
https://forums.iracing.com/discussion/7605/how-to-get-trading-paints-ai-roster-into-iracing
---
---
Replay Sun Bug [Mike]
https://forums.iracing.com/discussion/7721/replay-sun-bug
---
---
See you in 2022, Los Angeles [Brian]
https://twitter.com/NASCAR/status/1437907843592638468
https://twitter.com/iracingmyers/status/1437917255623483393?s=11
https://www.youtube.com/watch?v=NdonhU0pMvA
---
---
Sim Racing Podcast Playlist [David]
Shoutout to my new favorite listener, Qwikstreet Sims. He has got a nice channel going there…
" all the shows, and others, deserve credit for making Sim racing what it is today"
" The longest running podcast in this hobby space…"
https://youtu.be/7MAhdUajNuc?t=447
---
---
Road Atlanta is looking BRIGHT at NIGHT in today's update! [Greg]
https://www.instagram.com/p/CT2kNA9pD_S/?utm_medium=share_sheet
---
---
NASCAR announces 2022 NASCAR Cup Series schedule [Mike]
NASCAR announced the Clash – NASCAR's prelude event to the Daytona 500 since 1979 – will take place somewhere other than Daytona International Speedway when NASCAR visits the iconic Los Angeles Memorial Coliseum on Feb. 6, 2022.
The NASCAR Cup Series will visit another track for the first time when the green flag flies at World Wide Technology Raceway just outside St. Louis on June 5.
https://www.nascar.com/news-media/2021/09/15/nascar-announces-2022-nascar-cup-series-schedule/
---
---
2021 Season 4 Patch 1 Release Notes [Brian]
https://twitter.com/iracingsupport/status/1438127115996696590?s=11
https://support.iracing.com/support/solutions/articles/31000162040-2021-season-4-patch-1-release-notes-2021-09-14-02-
---
---
Petit Le Mans powered by VCO [David]
Petit Le Mans is a 10 hour endurance race held annually at Road Atlanta in Braselton, Georgia. It is a marquee event in the IMSA WeatherTech SportsCar Championship.
Date: October 1-3
Timeslot #1 – Friday 22:00 GMT
Timeslot #1 – Saturday 07:00 GMT
Timeslot #2 – Saturday 12:00 GMT
Timeslot #4 – Saturday 16:00 GMT
Track: Road Atlanta
---
---
MASCAR [Mike]
John Boy
to iracerslounge@gmail.com
Hey Mike
This is John this is the info for my new league. The name of the new league is call MASCAR. We will be doing a Dirt Series that will be starting on the 8 of November. To join there is a $10 fee. We will be running two different cars. We will rotate cars each week. The two cars are the Pro Late Models and the 358 Modified. We will be running fix setups has well. The dirt series will run on Monday nights practice starts at 8:30pm eat. I am working on getting a broadcast to do all 10 weeks. We will also run the Cup Cars next year when the new season starts. We will follow the nascar schedule. These races will be on Thursday nights and also will have a $10 fee. So please check us out I will put the website down below. I did the website myself so not the best but I try
. Anyway thanks for all your help man we appreciate it a lot.

Website- https://mascar2021.wixsite.com/league
Facebook Page- https://www.facebook.com/Mascar-League-100473672386018/
Twitter- @mascar2021
---
---
Bathurst 1000 [Greg]
2021 Bathurst 1000
Just a reminder the Bathurst 1000 is coming up this September 17th-19th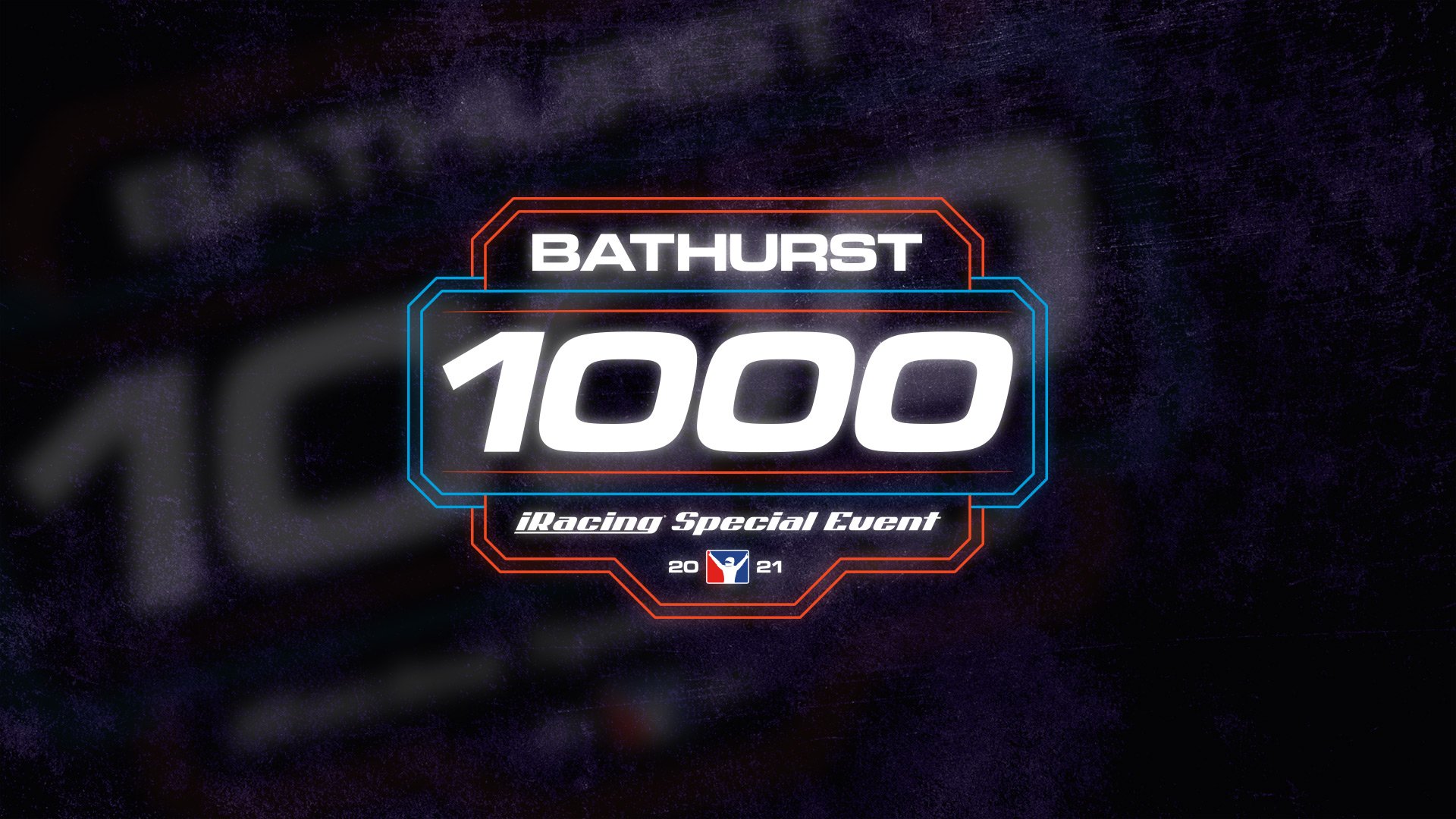 https://forums.iracing.com/discussion/comment/53920
---
---
Intimidator Challenge, Sprint Cars @ Talladega – September 24th [Brian]
Intimidator Challenge, Sprint Cars @ Talladega – September 24th
Noah Carmichael2 Posts:
On September 24th my friend and I will be hosting the inaugural Intimdator Challenge. This event will be a week-long process starting with 4 practice sessions taking place between September 18th-21st, we will then have our It's a Robin Miller Pole Night on the 22nd where we will find out which 24 drivers (33 if we receive 60+ entries) will move onto the main event. The pole-sitter will also receive a $50 prize courtesy of Ambitious Cloud.
The race will take place on September 24th at 8:00 pm. The race will be 76 laps and will be broadcasted live on PitStopTV!
The only cost to enter the event is a donation to the gofundme set up to support Marshall and Shabral Pruett as Shabral continues her ongoing battle with cancer.
Anyone interested in joining us for the event can register by following this link https://docs.google.com/forms/d/e/1FAIpQLSd1FvNfytr0T8Fub7iK9r2zg2RIFQsfnmOboQCzpytKfqB9mw/viewform. All the links you will need including the link to the gofundme, discord, and event guide will all be in there.
And if you need more info you can follow me on Twitter (https://twitter.com/MightyMack03/status/1432889613639720961) and keep up with any ongoing updates. We hope to see you all there!
---
---
---
Podcast Housekeeping
Aftermath Podcast – Get it!
New Website – Leave Comments https://www.iracerslounge.com/
---
We are in the regular rotation… (Mike) DO NOT END WITH QUESTION PHRASE
https://performancemotorsportsnetwork.com/
"OK TONY LETS TALK FANTASY…."
---
---
---
Hardware/Software
---
ProtoSimTech Pedal Batch [David]
2021 ProtoSimTech Batch Pre-Orders Coming Soon
https://www.facebook.com/1113659788651573/posts/6752552384762257/?d=n
https://www.facebook.com/1113659788651573/posts/6766888449995317/?d=n
---
Thrustmaster Pedals [Mike]
---
The #T3PM is now available:
The new Thrustmaster T3PM pedals are now availablehttps://www.instagram.com/p/CThTC83gi97/embed/captioned/?cr=1&v=13&wp=522&rd=http%3A%2F%2Fwww.iracerslounge.com&rp=%2F%3Fp%3D2269%26preview%3Dtrue#%7B%22ci%22%3A0%2C%22os%22%3A515.4000000022352%7D
---
---
Could this be the NEXT Logitech Wheel? [David]
In a YouTube video from Random Callsign he speculates whether Logitch may be the next manufacturer in the Direct Drive Wheel market.https://www.youtube.com/embed/h1hN3ur9kbo?feature=oembed
---
---
Track Cams for Gourmets [Greg]
---
---
The Best Sim Racing Cockpit? [Mike]
https://www.youtube.com/watch?v=ZZn7BAW7NRc
---
---
UPDATED Sim Hound Cockpit Review [Brian]
https://www.youtube.com/watch?v=aCrBTZ779MQ
---
---
The Overpower OP Chassis [Greg]
https://www.youtube.com/watch?v=Fv0AsWoZ_zY
---
---
new AccuForce wireless button box prototype [David]
https://www.facebook.com/319944334738806/posts/4536014466465084/?d=n
---
---
the $2,999 GeForce RTX 4090 price prediction [Mike]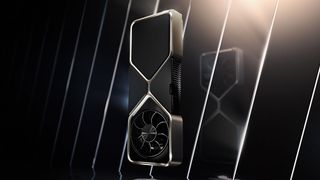 https://www.pcgamer.com/im-not-buying-the-dollar2999-geforce-rtx-4090-price-prediction-but-should-i/
---
---
Thrustmaster, Meanwhile… [David]
https://forums.iracing.com/discussion/7522/thrustmaster-meanwhile
---
---
---
---
Results
NASCAR iRacing Series
Fri open: Richmond
Ellis – DQ'd- w six to go. Kept getting run over from behind for some reason tonight like three different times. I spun off that road and hit the wall and the wheel spun quickly in my hand got a card up in it in it like sprained my thumb.
Rochette P10 few people in my and Mike's split had server issues. I had issues got booted under caution made it back down 3 laps. Enough cautions made it back to lead
Sunday Open

Greg pwrecked 
Hall – p wrecked early 26th
Sunday fixed 

Mike -p11 – got involved in several wrecks that were not my doing but soldiered on. Got a drive through for too many incidents but still had a decent run

Tyler – P8 – ran my normal, did not qualify and started in the back. Took my time and chipped away at the guys killing tires. Finished with a 8x dodging the disasters but finished strong. Thanks to the team for helping with pit strategy and when to push it. 
Brian – P13 ran pretty well all night.  Stayed in the top 10 until the GWC when I was dive bombed and the car pushed me up the track allowing several cars to pass.
Wed Open:

Hall –p21.  Absolute wreck fest.  Sloppiest Top Split race since Martinsville.  5 times unable to avoid wreck, and twice it was severe damage.  Climbed to 21st by survival even with the BF at the end on the 5th impact.  Just took the lap penalty and lost no spots.  Iracing's hamsters had a stroke twice during the race, and the second time the glitch that was happening to everyone took a lap from me.  For as tough as it was, 21st not horrific.
Ellis – p26 – was working inside lane and a guy got under me and got turned
Kyle P – P9 Started 14th and worked my way to the front. Ran consistent top 10 and then last 28 laps i hammered down and worked my way up to 5ht. Lap car lost it with 2 to go and i got collected was down 400 RPM but got to restart 3rd. I tried to block the low line and keep a top 5 but just didn't have the power. Only received a 4x the whole race and kept the car straight until that last caution.
Greg PWrecked by Server issues

Rochette P engine dun gon blown up after some damage in a couple of cautions 

Thurs Open  

Ellis – p.2 – led the most laps – this one hurt – almost had it won – ran off the tires
Rochette P3 stayed out of trouble ran tires off on last run… i was hoping Mike and the other guy wrecked, i need a win this year
---
---
Official Series
D Fixed ARCA Brian P2 Started on the pole. Fell to 4th in the first half trying to save tires and made my way back up to 2nd by the end.

---
---
League / Hosted Races
---
FastTrack Sim Racing League –
David – p2 not fast enough at end
Greg p1
Mike – pwrecked out 1st caution could not miss it
Tony- P18 just not fast at Richmond but stayed out of trouble and on the lead lap
OBRL ARCA Series 

Brian Southern National P20 Dirt tracked the qualifying and wound up taking the pole.  Then wound up starting in the pits when I lost sound gridding.  Small Track with lots of cars was tough to make many positions.
OBRL Aftermath Truck Series
CONGRATULATIONS Steve Thomson in the Ridetv #67 Wins The Iracers Lounge The Aftermath Podcast Nascar Truck Series at Bristol MotorSpeedway
Dwayne Mcarthur in the REG Customs #97 Finished 2nd
Josh Robinson in the Microcenter #23 Finished 3rd
---
Final Thoughts
---
---
---
Words Spoken in Closing Audio Clip -""Thank you for listening to the iRacers Lounge podcast make sure to go subscribe to us on iTunes, SoundCloud, or Google Play, Facebook & Twitter, See You On The Track ."
TITLE IDEAS
My ass is off limits
Unleash The Hounds
iRacing Injuries
Gravy on top of mt washington
Description
We talk Coke playoff racing at Bristol with Evan Posocco, we check out a new stats page, then we got the 2022 NiS, we mean NASCAR, schedule. Take a load off and check out the weekly news at the iRacers Lounge Podcast.
iRacers Lounge Podcast is available on iTunes and Apple's Podcasts app, Stitcher, TuneIn, Google Play Music, Spotify, Soundcloud, Podbean, Spreaker, Podbay, PodFanatic, Overcast, Amazon, and other podcast players.
Sponsors:
www.grid-finder.com
Hosts:
Mike Ellis – twitter.com/MikeDeanEllis
Tony Groves – www.twitch.tv/SirGroves
Chris Scales – twitter.com/JediMcfly
David Hall – www.twitch.tv/mixmage
Greg Hecktus – twitter.com/froozenkaktus – www.twitch.tv/froozenkaktus
Tony Rochette – twitter.com/TonyRochette
Adam Josselyn- twitter.com/Jossad83
Brian Maccubbin – www.twitch.tv/MacRubbinsRacin
Tom Dreiling –
Kyle Pendygraft – twitter.com/LoudPedalGaming
Links:
Old Show Notes – bit.ly/2CFeArM
Facebook – www.facebook.com/iRacersLounge/
Twitter – twitter.com/iracerslounge
Instagram – instagram.com/iracersloungepodcast/
Web (New Show Notes) – iracerslounge.com/