iRacers Lounge Podcast – Conversation Topics
Brought to you by:

Opening Audio Clip -"Your listening to the iRacers Lounge Podcast where we discuss everything iRacing, in a casual setting, enjoy."`
READ THIS AT THE TOP OF EACH SHOW!!!
Welcome to the iRacer's Lounge, I am your host "XXX". iRacer's Lounge is a podcast for the iRacer, where we talk all things iRacing in a casual setting.
Joining me are the usual characters, ———— 
---
---
Show Introduction
On the Show today we'll have Evan Possoco Joining us to cover the eNascar Coke Race at Charlotte Motorspeedway. The Porsche SuperCup's penultimate race of the season was at Monza, which included a save-of-the-year candidate. We take a nostalgic back to 2006 with a Tifosi teammate and check out a rig perfect for the upcoming vacation season.
And remember you can follow along with us on your PC or mobile device in real time as you listen to the show and see for yourself all of the great topics and products we'll discuss by visiting iracerslounge.com and selecting show notes. Hope to see you there..
---
---
TITLE SPONSOR READ:
SimCoaches offers the realistic sim racing equipment you need to win more races online…. It is designed for real racers… Hydraulic construction makes them feel just like the real thing. High-Quality Construction, 100% Leak Proof, and Lifetime Warranty are the key features with these pedals. And, they look absolutely amazing… Check out simcoaches.com and use the coupon code IRACERSLOUNGE to get 10% off your purchase. Simcoaches.com is your ticket to feel like your actually sitting behind the wheel of a car. Drive harder and stay on the limit longer…
https://simcoaches.com/?fbclid=IwAR1pJASM3C_nV3wFACEHJrHitf8TOQWro4yp-Etaio1zU8Enbojap2Xff5w
---
---
Special Guest
Guest Name
General Questions:
What brought you to iRacing and how did you hear about it?
Which series do you normally run?
What type of hardware do you use? (Wheels, Pedals, ect.)
Software

What gear did you use when you first started iRacing?

Do you run Monitors or VR?

How many monitors?
What VR headset are you running?

Are you part of a team?
Do you participate in any leagues or is it just official racing?
What is your most memorable iRacing moment?
Guest Specific Questions:
---
---
Topics
---
---
Coke Race – Charlotte
Early on, @MikeConti5 leads. Some signs from life from @KeeganLeahy who's looking to turn his season around, currently in P2.
Last season, @MalikRayTTV nearly won this race. He's still showing impressive speed, currently P5 from 12th starting spot, looking for fourth at lap 19.
CAUTION AT LAP 25! @BigDogBowden gets loose, Murcurio and @LoganClampitt_ wreck trying to avoid, and the field piles in behind! there were 10 cars in that wreck.
Immediate caution! @dylanault42's painful rookie campaign continues as he is the victim of a massive checkup. @CVincent34 with some nose damage from the contact as well.
https://twitter.com/CVincent34/status/1529292047915667456
Three wide for P4! @vicente_salas14 takes it for the moment.
@KeeganLeahy says he's FUEL SAVING! Could this be a fuel mileage race?!?
Since announcing his plans to fuel save, @KeeganLeahy
has fallen down to P13! 41 laps to go at Charlotte!
LAP 67: @vicente_salas14 and @FemiOlat_ duck onto pit road.
LAP 69: @BowlinGraham, @MitchelldeJong1, @TDawgHurst, and others pit.
29 to go:@MikeConti5 pits from the lead. and now @CaseyKirwan23 takes control!
If this fully cycles, @MitchelldeJong1 could be in the catbird seat. He was the first of the pitters to un-lap himself.
Kirwan pits with others. two tires – Malik Ray takes the lead Under 20 to go!
Under 15 to go – @MalikRayTTV leads, but does he have enough to make it?
Ten to go ray novak bussa wilson guest mullis alfalla manes duval leahy – all trying to stretch fuel to make it
8 to go novak closes in on ray for the lead –
5 to go bussa takes the lead – malik and luza are pitting
3 to go bussa and novak – can they make it on fuel
Novak has a bit more fuel but cant get to bussa white flag and Bussa holds him off and takes the win
Did you notice?-@mbussa75's win is No. 5 on the season for #TeamConti in W's-@MGuest33 & @blakereynolds66 have put @JBeavereSports back on top of the teams-@swilson3_ leads the overall points-The defending champ @KeeganLeahy STAYED CLEAN!
https://twitter.com/iRacing/status/1529460248179838976
https://twitter.com/mbussa75/status/1529530597739225089
https://www.enascar.com/standings/
---
---
Porsche SuperCup
Sebastian Job took the win at the Porsche Tag Heuer SuperCup race at LeMans, his second victory of the season. Diogo Pinto finishes second solidifying his hold on the championship lead going into the final race of the year at Monza in two weeks, with a comfortable 48 point advantage.
https://twitter.com/PorscheRaces/status/1528104389986201602
On his way to the victory, Sebastian Job may have pulled off one of the best saves of the year.
https://twitter.com/iRacing/status/1529142152118378499
https://twitter.com/JKRogers_92/status/1529530129986330624
---
---
iRacing Language
Actor Scott Oakley posted a short video on the SimRacer Film Instagram talking about iRacings language idiosyncrasies including the term 'ARCA Braking"
https://www.instagram.com/reel/CdyHNT1jpGj/?igshid=MDJmNzVkMjY=
Also from the sound engineer at BrainWaves AV Solutions mentions he loves watching video gaming, didn't know sim racing was a thing, but now loves and admires those who take part in the eSport.
https://www.instagram.com/reel/CdYxSddj7B9/?igshid=MDJmNzVkMjY=
---
---
Tips & Tricks by Fast Pasta
Anthony "Fast Pasta" Alfredo posted a tips and tricks video showing you how to set up a proper pass in iRacing
Next in his Tip ans Tricks series of videos he tackles how to Threshold Brake
https://www.youtube.com/watch?v=c3AeWEPxIcI
---
---
Not Top 10
iRacing dropped on their YouTube Channel the May edition of the Not Top 10 Highlights
---
---
iRacingor AC?
BMW eSports posted a poll on their Twitter channel asking should iRacing or Assetta Corsa hols race three of their BMW SIM BASH
https://twitter.com/bmwesports/status/1527593981999255552?s=11&t=o7SHHkuRGbS9lSq7Q_j_MA
---
---
Membership Drop
R.E Samuelson posted on the forums that iRacing posted a 2.3% drop in memberships, but still post a strong 9% increase year over year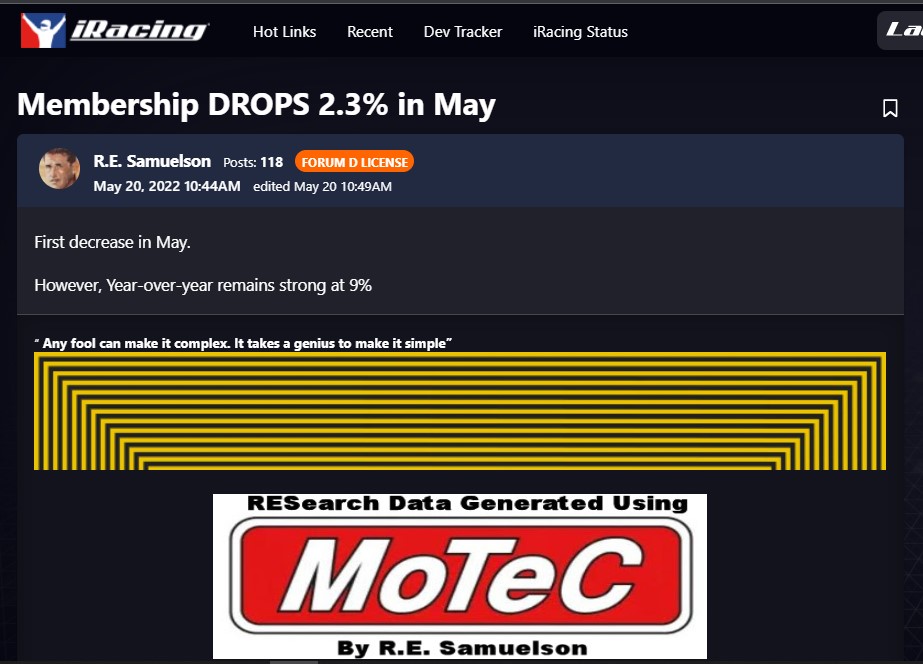 https://forums.iracing.com/discussion/23136/membership-drops-2-3-in-may#latest
---
---
iRacing Winning in the Real World
iRacing sponsored driver Alan Tardiff takes a victory in his Dale Earnhardt Jr sponsored Late Model
https://twitter.com/alantardiff8/status/1528832681211047936
Another racer with iRacing sponsorship, Carson Kvapil, also took a victory at Franklin County Speedway on his 19th birthday.
https://twitter.com/Carson_Kvapil/status/1528491811727196160
---
---
Special Rig Review
iRacing tweeted an iRacing rig set up for a leisurely vacation by the stream.
https://twitter.com/TintopO/status/1528516010139336704?s=20&t=pXo3DSH2doKBrNFTdps0gg
---
---
Hiding those Car Numbers
Trading Paints put out there on their Twitter channel how to hide those car numbers and advertised on their cars scheme to remind folks
https://twitter.com/DriveThrough_/status/1529206594742919168
---
---
Lifetime Ban
Basic Ollie posted a video on his YouTube Channel of a guy he thinks deserves a lifetime ban?
https://www.youtube.com/watch?v=Pxg01jDgDTs
---
---
Teammate Tom Dreilling Blast From the Past
We take a look back at teammate Tom Dreilling's classic win at the Sim500 at Bristol in 2006
https://www.youtube.com/watch?v=rSMo7IPjd-s&feature=youtu.be
---
---
SCCA Runoffs Coming to iRacing in October 2022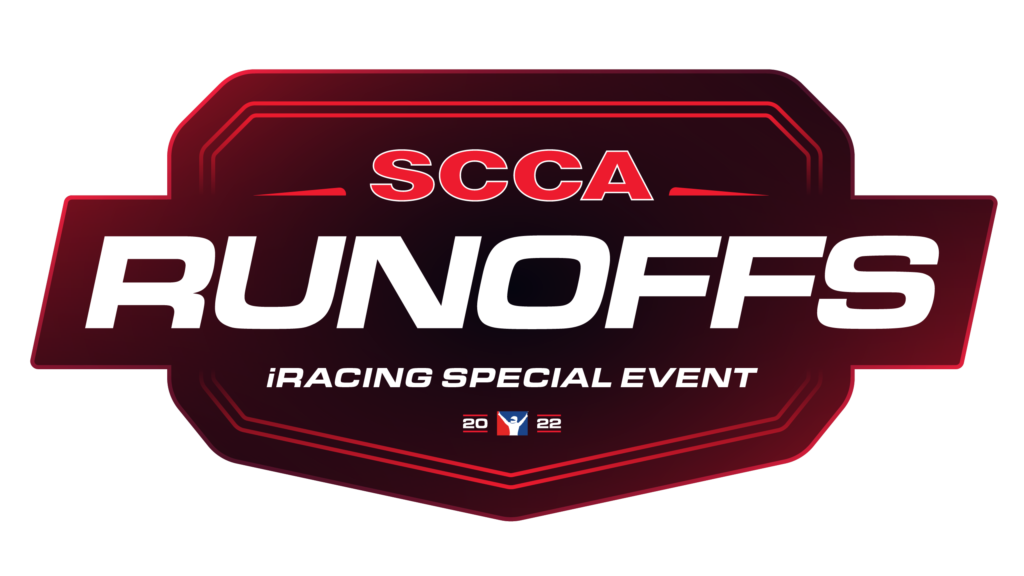 iRacing and the Sports Car Club of America (SCCA) are pleased to announce the addition of the SCCA Runoffs to iRacing's Special Events schedule for the first time in 2022. Utilizing the Super Session model, drivers will have the opportunity to qualify for the iRacing SCCA Runoffs over the week of October 17-21, 2022, before the top qualifiers strap in over the course of a marathon eight-hour broadcast day on Saturday, October 22.
"The SCCA Runoffs are one of the most prestigious events in American road racing, and we're excited to officially add them to the iRacing special event schedule in 2022," said Kevin Bobbitt, Director of Marketing at iRacing. "Giving our racers another opportunity to compete in top-level virtual road racing, while offering them a completely different slate of cars from the norm to race with, is an incredible proposition, and we can't wait to see who takes the victory across our largest special event vehicle lineup ever!
As in the real world, the iRacing SCCA Runoffs will be held at VIRginia International Raceway, and the eight competing classes will similarly be modeled after vehicles that take part in the Runoffs every year. Sessions in each class will be held once every four hours from Monday-Friday, with all drivers holding a D class road license or above eligible to race and earn their way into the Super Sessions. All races will be 35 minutes in length.
The eight competing classes, and their full schedule of Super Sessions coming on Saturday, October 22, are as follows. All Super Sessions will be broadcast in succession on iRacing social media channels:
The real-world SCCA Runoffs return to VIRginia International Raceway for the first time in three years on September 24-October 2, 2022, and will return there in 2023 as well. The history of the event dates back nearly six decades, and serves as the SCCA's national championship weekend for the top amateur road racers in America. For more information on the SCCA Runoffs, visit www.scca.com/runoffs.
https://forums.iracing.com/discussion/17115/scca-runoffs-coming-to-iracing-in-october-2022#latest
---
---
Podcast Housekeeping
Leave us a review on your favorite podcast platform to make it easier for more listeners to find the podcast. Mention the podcast to your fellow drivers so they don't miss out, we would appreciate it.
Check out our Discord https://discord.gg/rvRas4DDqF
New Website – Leave Comments https://www.iracerslounge.com/
---
We are in the regular rotation… (Mike)
https://performancemotorsportsnetwork.com/
Fantasy
---
---
Hardware/Software
---
Turn Key Button Box
After several request, the folks over at Leading Edge Sim Controls arehappy to announce they will be offering real key ignitions with our button boxes. If you would prefer the key ignition over the standard push button start you can include a note during checkout on our site!
https://leadingedgesimcontrols.com/shop-1
https://www.facebook.com/lesimcontrols/videos/402310895100290/
---
---
Sim Specific- Sim Coaches
Digital Journal had an online article describing how Sim Coaches Pedals created the first fully leak-proof hydraulic pedals for sim racers
https://twitter.com/SimCoaches/status/1528752431911170048
https://www.digitaljournal.com/pr/how-sim-coaches-created-the-first-fully-leak-proof-hydraulic-pedals-for-sim-racers
---
---
Next Level Racing F-GT Review
OC Racing reviews the Next Level Racing F-GT $500 budget sim rig
---
---
Simucube Ultimate 2
Simucube shows of their Ultimate 2 direct drive wheel base with a massive 32nm of torque
https://boxthislap.org/simucube-2-ultimate-in-depth-review/
https://simucube.com/simucube-2-ultimate/
---
---
Track Racer TRX Update
Alpine Racing TRX update. Our apologies for pushing out the delivery time on the Alpine Racing TRX. The frames are done, the seat's are taking longer. It's a groundbreaking seat that will no doubt inspire the big boys' future seat designs. This was always going to be an ambitious project (doing things new and working with F1 team standards). Q4 is a worst case, We are putting everything into a sooner delivery date.
https://www.instagram.com/p/CdxR4wRLqKy/?igshid=MDJmNzVkMjY=
https://trakracer.com/products/alpine-racing-trx-racing-simulator
---
---
DSD P8R
Derek Spears Designs announced their new P8R racing button box coming soon
https://www.instagram.com/p/CdtmDJPOpNb/?igshid=MDJmNzVkMjY=
---
VNM Pedal Review
Barry at the Sim Racing Garage reviews the VNM Simulation pedals
https://www.youtube.com/watch?v=CP7zA5yIvB8
---
---
Fanatec BMW M3 GT2 Upgrade
This is a precise replica of the BMW M3 GT2 race car steering wheel, with identical dimensions and materials. One of our most popular all-rounders has received some major upgrades.
https://boxthislap.org/fanatec-bmw-gt2-v2-review/
https://fanatec.com/eu-en/steering-wheels/clubsport-steering-wheel-bmw-gt2-v2?utm_medium=FAP+Banner&utm_source=btl_fana&utm_campaign=General+Links&a_aid=btl_fana
---
---
DSD "LMS" Bluetooth Wheel
So I was busy over the weekend finishing a new sim racing goodie 😀 I've been inspired by the C8R's steering wheel and wanted to have something like that for myself…I'm calling it the "LMS" (for LeMans) and I think folks might like it.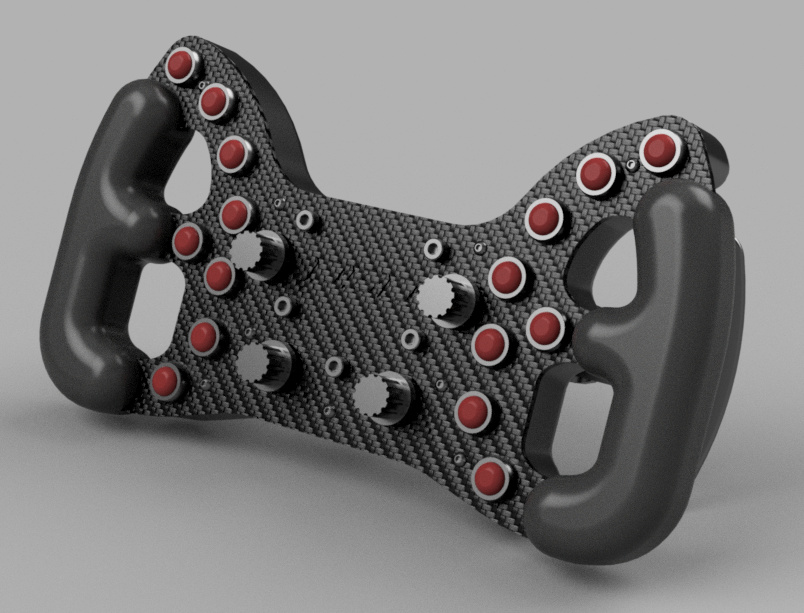 https://forums.iracing.com/discussion/23053/%F0%9F%A7%B2-dsds-next-bluetooth-sim-racing-rim-the-lms-soon-%F0%9F%A7%B2
---
---
Results
NASCAR iRacing Series
Race : Charlotte
Hall –

p. 8, screwed by tire glytch, but still good run
David – p parked it – I walled my self twice and didn't feel like driving 300 mi longer and beeing late for the show with a good finish already in the books.
---
---
Official Series
Ellis – Skip Barber – at nurberring

---
---
League / Hosted Races
FastTrack League –

David – p 5 a little self inflicted right damage, but this was about the speed i had

Greg p9 got Spun for no reason
Mike – p wrecked out – too many incidents –
---
---
Final Thoughts
---
---
Words Spoken in Closing Audio Clip -""Thank you for listening to the iRacers Lounge podcast make sure to go subscribe to us on iTunes, SoundCloud, or Google Play, Facebook & Twitter, See You On The Track ."
TITLE
Skippy Burger Rings
Description
On the Show today we'll have Evan Possoco Joining us to cover the eNascar Coke Race at Charlotte Motorspeedway. The Porsche SuperCup's penultimate race of the season was at Monza, which included a save-of-the-year candidate. We take a nostalgic back to 2006 with a Tifosi teammate and check out a rig perfect for the upcoming vacation season. So sit back, relax and join us on the iRacers Lounge Podcast.
iRacers Lounge Podcast is available on iTunes and Apple's Podcasts app, Stitcher, TuneIn, Google Play Music, Spotify, Soundcloud, Podbean, Spreaker, Podbay, PodFanatic, Overcast, Amazon, and other podcast players.
Sponsors:
Hosts:
Mike Ellis – twitter.com/MikeDeanEllis
David Hall – www.twitch.tv/mixmage
Greg Hecktus – twitter.com/froozenkaktus – www.twitch.tv/froozenkaktus
Brian Maccubbin – www.twitch.tv/MacRubbinsRacin
Kyle Pendygraft – twitter.com/LoudPedalGaming
Tony Groves – www.twitch.tv/SirGroves
Adam Josselyn- twitter.com/Jossad83
Chris Scales – twitter.com/JediMcfly
Tony Rochette – twitter.com/TonyRochette
Tom Dreiling –
Links:
Facebook – www.facebook.com/iRacersLounge/
Twitter – twitter.com/iracerslounge
Instagram – instagram.com/iracersloungepodcast/
Web (Show Notes) – iracerslounge.com/