7/7/2022 = Sketch City – Episode 0338
iRacers Lounge Podcast – Conversation Topics
Brought to you by:

Opening Audio Clip -"Your listening to the iRacers Lounge Podcast where we discuss everything iRacing, in a casual setting, enjoy."`
READ THIS AT THE TOP OF EACH SHOW!!!
Welcome to the iRacer's Lounge, I am your host "XXX". iRacer's Lounge is a podcast for the iRacer, where we talk all things iRacing in a casual setting.
Joining me are the usual characters, ———— 
---
---
Show Introduction
On the Show this week well review the eNascar iRacing Coke Series race at Road America with the voice on eNascar Evan Possoco. We'll check out and give our thoughts about the new Atlanta Motor Speedway release. and we'll take a look at what inside information you could get with some donations during a charity race event.
And remember you can follow along with us on your PC or mobile device in real time as you listen to the show and see for yourself all of the great topics and products we'll discuss by visiting iracerslounge.com and selecting show notes. Hope to see you there..
---
---
TITLE SPONSOR READ:
SimCoaches offers the realistic sim racing equipment you need to win more races online…. It is designed for real racers… Hydraulic construction makes them feel just like the real thing. High-Quality Construction, 100% Leak Proof, and Lifetime Warranty are the key features with these pedals. And, they look absolutely amazing… Check out simcoaches.com and use the coupon code IRACERSLOUNGE to get 10% off your purchase. Simcoaches.com is your ticket to feel like your actually sitting behind the wheel of a car. Drive harder and stay on the limit longer…
https://simcoaches.com/?fbclid=IwAR1pJASM3C_nV3wFACEHJrHitf8TOQWro4yp-Etaio1zU8Enbojap2Xff5w
---
---
Special Guest
Guest Name
General Questions:
What brought you to iRacing and how did you hear about it?
Which series do you normally run?
What type of hardware do you use? (Wheels, Pedals, ect.)
Software

What gear did you use when you first started iRacing?

Do you run Monitors or VR?

How many monitors?
What VR headset are you running?

Are you part of a team?
Do you participate in any leagues or is it just official racing?
What is your most memorable iRacing moment?
Guest Specific Questions:
---
---
Topics
---
---
Coke Race – Road America
Pre race. Radioactive is super cool as usual just love that segment. And then the video about Ray Alfalla getting a chance in the Landon Huffman car also really cool.
https://www.youtube.com/watch?v=KJ6VPUBqZwM
GREEN FLAG: @swilson3_ and @MitchelldeJong1 lead the field into Turn 1.
TROUBLE! @DDuval42 gets turned! @GarrettManes gets collected!
MORE TROUBLE! @dylanault42 gets turned! @mbussa75 is involved.
@rayalfalla gets spun!
https://twitter.com/MikeConti5/status/1544508616534892544
https://twitter.com/BriarLaPradd/status/1544512121802825728
LAP 4: @LoganClampitt_ is the biggest mover, up 10 spots from the start.
LAP 4: @GarrettLowe_6 is inside the top-15.
LAP 5: @KeeganLeahy goes off in Canada Corner.
LAP 7: BIG SAVE by @CaseyKirwan23 in the kink! He went off track at 140MPH and kept his
@XSET car out of the wall.
LAP 8: @dylanault42 and @CodyByus pit.
LAP 9: @NickOttinger derrek justis and femi olat Pits.
Eight laps on the board, and @CaseyKirwan23 just posted the fastest lap of the race – 2:07.770 seconds. He runs P4.. now P5 as they complete Lap 9.
10 laps on the board for No. 10! @swilson3_ has led them all, 15 laps to go at Road America!
LAP 10: @KadenWHoneycutt and @TDawgHurst pit.
LAP 11: @MikeConti5, @RyanLuza, and @MalikRayTTV pit.
LAP 12: @Blade_Whitt pits.
LAP 12: At one point, @swilson3_'s lead over @MitchelldeJong1 was 3.5 seconds. However deJong has cut the lead down to 2.7 seconds.
Meanwhile, the race for second place is HOT. @MitchelldeJong1 and @bobbyzalenski are trying to catch Wilson, meanwhile Bowlin is up to P4 with Kirwan posting another purple lap on Lap 11! 2:07.485!
12 to go: @Nick_Shelton402 pits.
11 to go: Liam Brotherton pits.
8 to go: @GarrettLowe_6 pits.
7 to go: @swilson3_ pits from the lead.
@MitchelldeJong1, @bobbyzalenski, @BowlinGraham, @CaseyKirwan23 and others follow.
6 to go: After pit stops, @MitchelldeJong1 has cut @swilson3_'s lead down to about 1.5 seconds.
Pit stops clear, only Corey Vincent with a black flag here.
5 to go: @LoganClampitt_ is the biggest mover, up 20 spots from 36th to 16th.
A pass for third AND fourth! @CaseyKirwan23 and @BowlinGraham both get around @bobbyzalenski, who falls back to fifth!
Two to go! @swilson3_ leads, but @MitchelldeJong1 is faster at the moment! I don't think he has enough time though! The gap is 1.3 seconds!
CRASH! @dylanault42 gets sent into the tires on the final corner.
CHECKERED FLAG! @SHR_eSports' @swilson3_ wins from the pole at @roadamerica.
https://twitter.com/evanposocco/status/1544504141610790912
https://www.enascar.com/standings/
---
---
New Atlanta
iRacing released the new configuration of the Atlanta Motor Speedway with track scan data. iRacing worked in close partnership with Nascar and Speedway Motor Sports on the redesign and layout. There were two Youtube videos to accompany the new release.
https://www.youtube.com/watch?v=StI2mXVIqTo
https://www.youtube.com/watch?v=cMNZ1d_BM1M
Dark nights in new Atlanta
Justin Malillo pointed out in his Twitter account that the new Atlanta presently does not have lights for night races.
https://twitter.com/justinmelillo/status/1542903669120798721
Sprint Car Damage Update
An update tot the damage model on dirt sprint cars will now have the ability of their wings to come flying off in crashes
https://www.instagram.com/tv/CfeUbTpjlyN/?igshid=MDJmNzVkMjY%3D
---
---
Release Notes
Alex Gustafson dropped the release notes for the iRacing 2022 Season 3 Patch 2 on the forums after this weeks update.
https://twitter.com/iRacingSupport/status/1542859095069310981
https://support.iracing.com/support/solutions/articles/31000167606-2022-season-3-patch-2-release-notes-2022-06-30-02-
---
---
Atlanta Infield
Staff member Kevin Iannarelli posted on the forums that, "The infield road course at Atlanta was scanned during the scanning of the new Atlanta oval configuration. With the recent acquisition of our new laser scanner, collecting the data for the RC track took as little as an hour, it only made sense to spend the time to gather the data. Our old method of laser scanning would of added an additional day during the collection process. Having the RC in the screenshot of the point cloud should give some insight of a future update to the infield road course."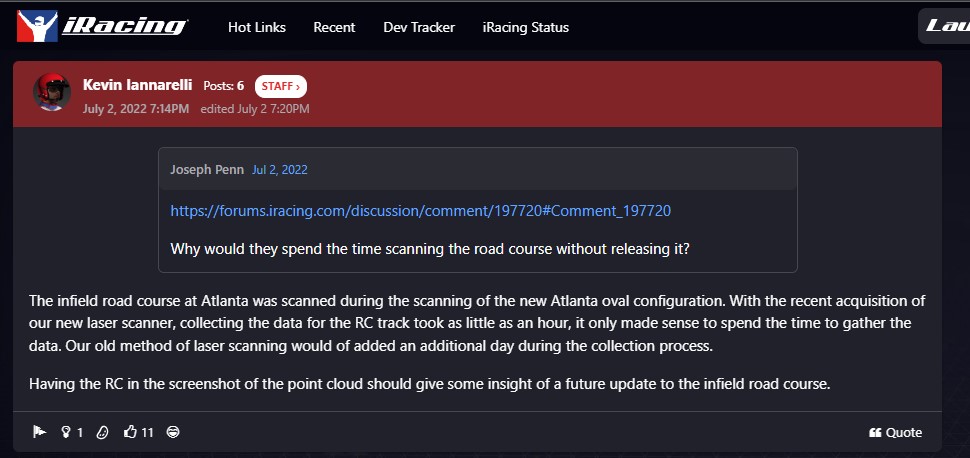 https://forums.iracing.com/discussion/comment/197849/#Comment_197849
California Planning
A series of plans show what the new layout for the Auto Club Speedway in San Bernardino California.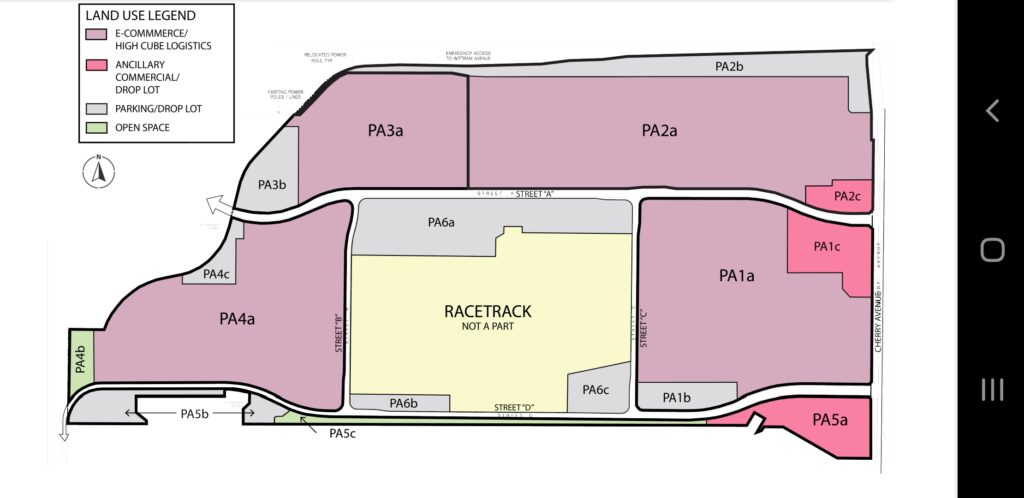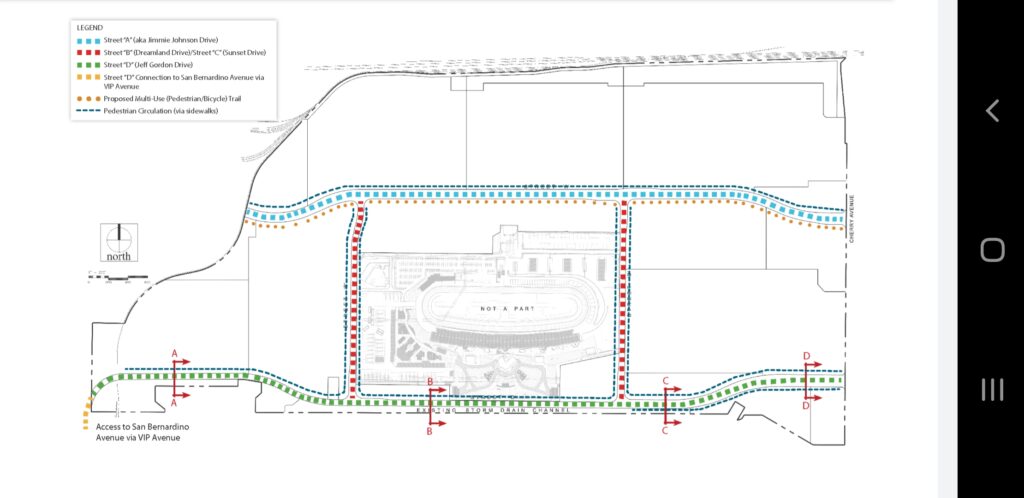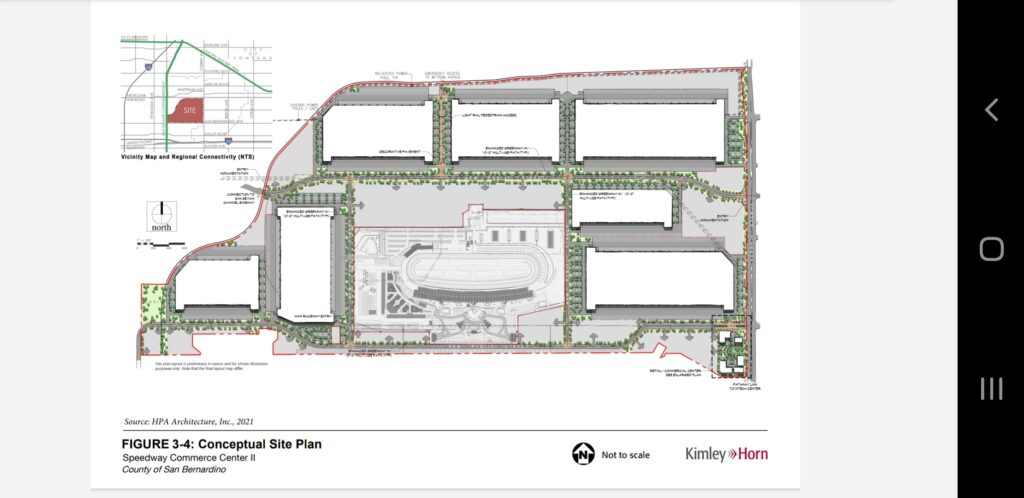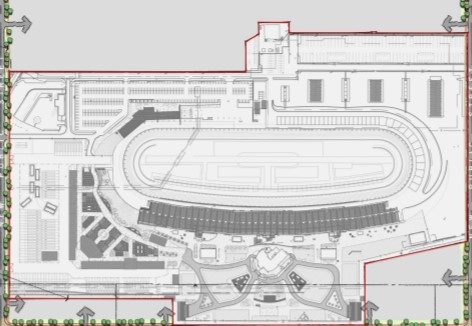 ---
---
---
---
Cloud Slow Down?
Hello Boys,
Your Welsh correspondent here again.
Your Team Rookie mentioned that at the start of a session his connection was really laggy. He felt it could be Trading Paints. He should also check to see if he has OneDrive or other file Cloud services. I found that after a session I was uploading huge zipped files of telemetry.
If I race I now pause synching and my connection stays green.
Regards,
Rowly.
---
---
Rajah Caruth Wants More
A story in the Charlotte Observer encapsulates the story of ARCA, Nascar and iRacing Driver Rajah Caruth and how Sim Racing helped jump start his real world racing career.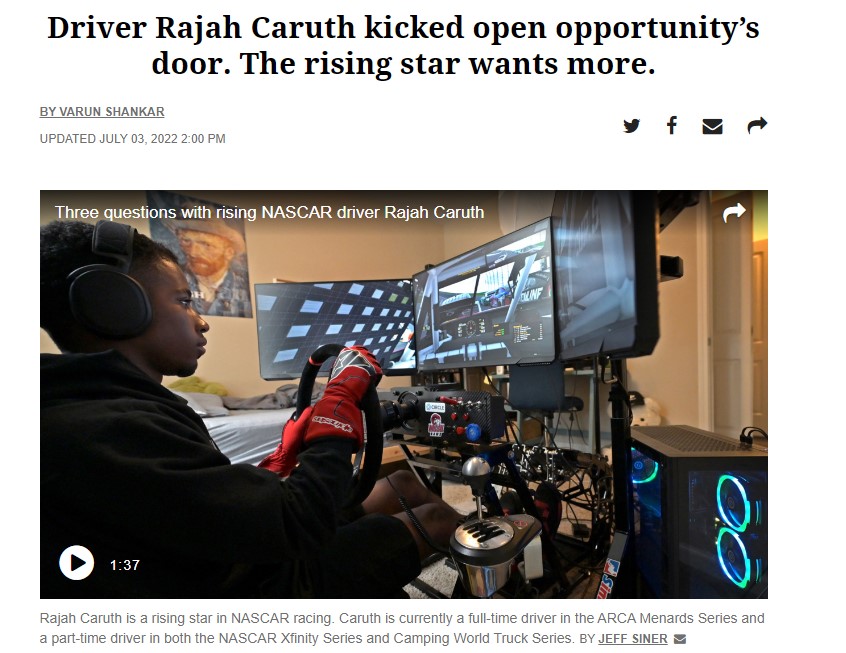 https://www.charlotteobserver.com/sports/nascar-auto-racing/article263082628.html
---
---
Sim Racers Exercises : The Wrist
Trauma Team Racing, a group of medically trained sim racers, put out a YouTube video showing exercises to help strengthen the wrist to avoid the nagging sim racing injuries.
https://www.youtube.com/watch?v=v_BgSZK-0sM
---
---
Chicago Street Racing
Adam Stern Tweted out that the City of Chicago has endorsed a Nascar Street race for a three year stretch beginning in the 2023 season.
https://twitter.com/A_S12/status/1544824790137159680
---
---
Quickstream
Qwikstreet Sims Tweeted out a video of what might happens when he joins the Atlanta NIS race this week
https://twitter.com/qwikstreet/status/1544722947130138631
---
---
iRacing Off-Road Championship Series Week 3
Keaton Swane and Cam Pedersen were the twin feature winners of week three of the iRacing World Off-Championship Series at Wild West Park. Current series championship points are as follows…
Connor Barry, 284
Keaton Swane, 267
Felix Roy, 249
Killian Dall'olmo, 220
Josh Edmundson, 210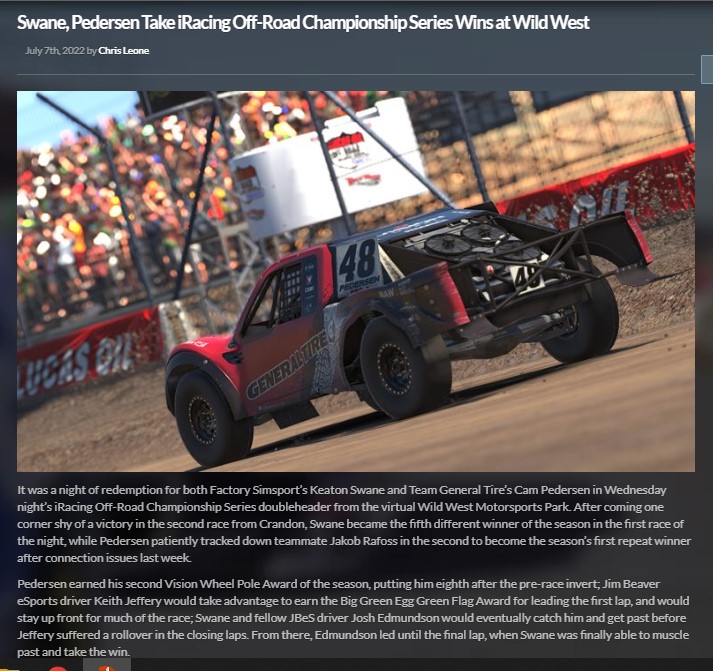 https://www.youtube.com/watch?v=inj-l88duwA
---
---
Spa 24 Hours
July 22-24 will be the iRacing Spa 24 Hours Endurance Race sponsored by Heusinkveld
https://forums.iracing.com/discussion/25605/iracing-presents-the-24-hours-of-spa-powered-by-heusinkveld
---
---
Donations for Sneak Peaks
Steve Myers Tweeted that for the right donation from Greg Hill during the Peachtree Three we might get a glimpse of the GT's at the Nordschleife in the rain.
---
https://twitter.com/iRacingMyers/status/1544389036672184320
https://forums.iracing.com/discussion/25230/iracing-presents-the-peachtree-three-benefiting-the-national-ms-society
---
Podcast Housekeeping
Leave us a review on your favorite podcast platform to make it easier for more listeners to find the podcast. Mention the podcast to your fellow drivers so they don't miss out, we would appreciate it.
Check out our Discord https://discord.gg/rvRas4DDqF
New Website – Leave Comments https://www.iracerslounge.com/
---
We are in the regular rotation… (Mike)
https://performancemotorsportsnetwork.com/
Fantasy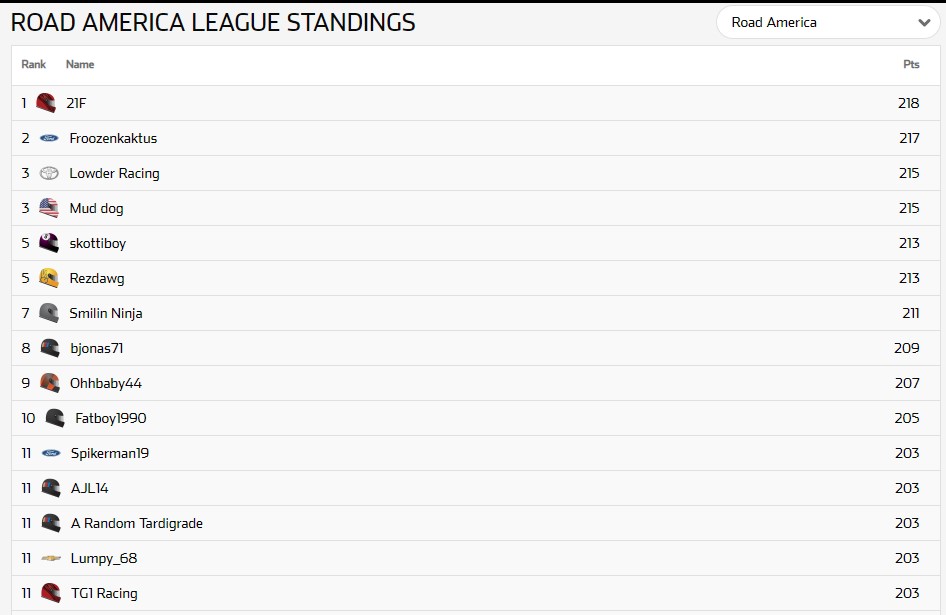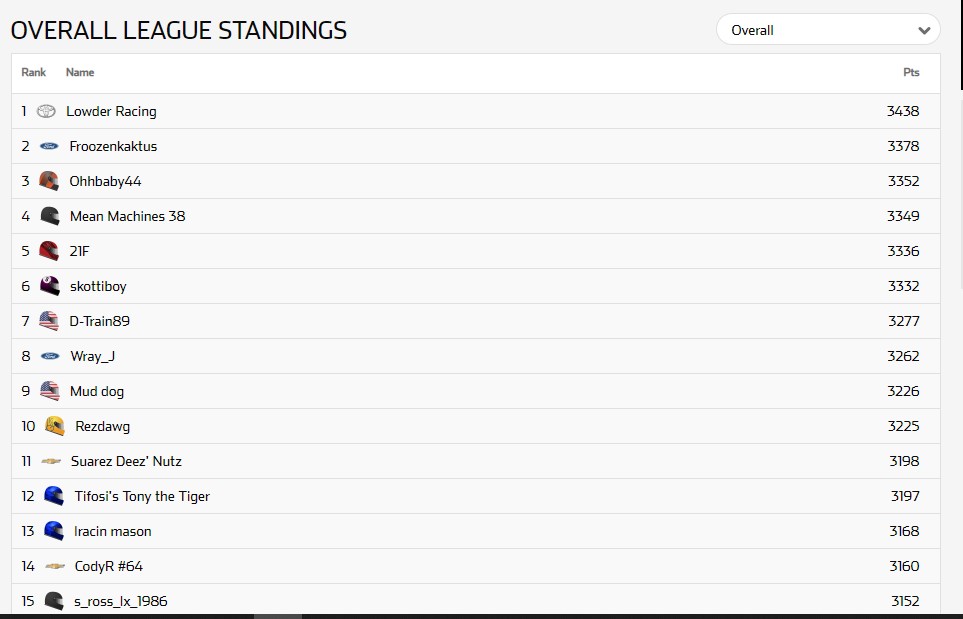 ---
---
Hardware/Software
---
MPI Audi RS 3 LMS
Max Pappis Innovations shows off their Audi RS 3 LMS collaboration steering wheel
https://twitter.com/MPI_INNOVATIONS/status/1541908364333969408
---
---
Sim Coaches Sim Sneak Peak
Sim Coaches steps up with new innovations and products as they give a sneak peak at their new Sim Rigs
https://www.instagram.com/reel/CfjoX-Ilz9K/?igshid=MDJmNzVkMjY%3D
---
---
Fanatec Unboxing
MRSpineblower posted an unboxing and fist impressions video of the new Fanatec Podium BMW M4 GT3 Steering Wheel
https://www.youtube.com/watch?v=WkboBIE3eWk
---
---
Tesla Suit Haptic Suit
Tech Radar's Harnish Hector tried the Teslasuit VR Haptic Suit that simulates everything from gun recoil to G-forces in racing games.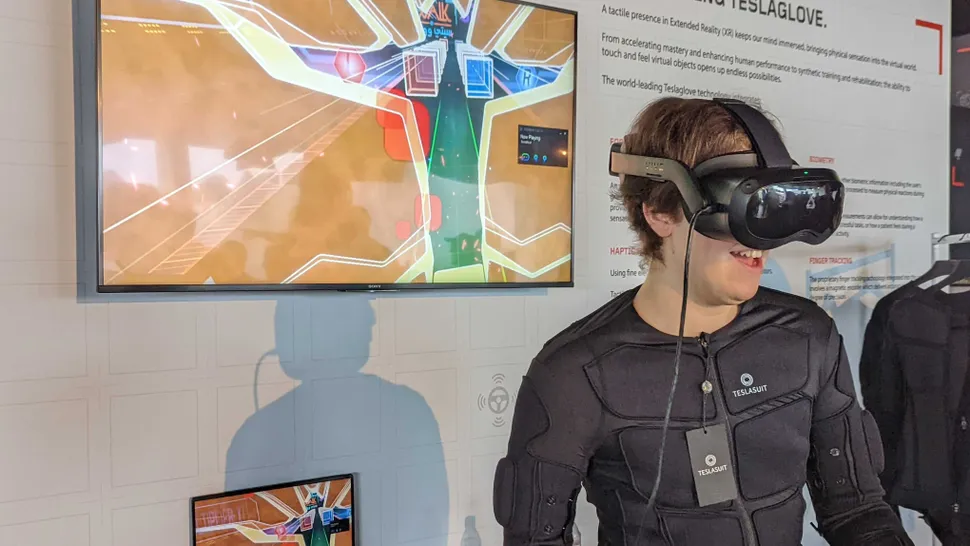 https://www.techradar.com/features/this-full-body-haptic-suit-has-ruined-the-oculus-quest-2-for-me
---
---
One Three Speed
One Three Speed shows off their Gen 2 Mini Button Box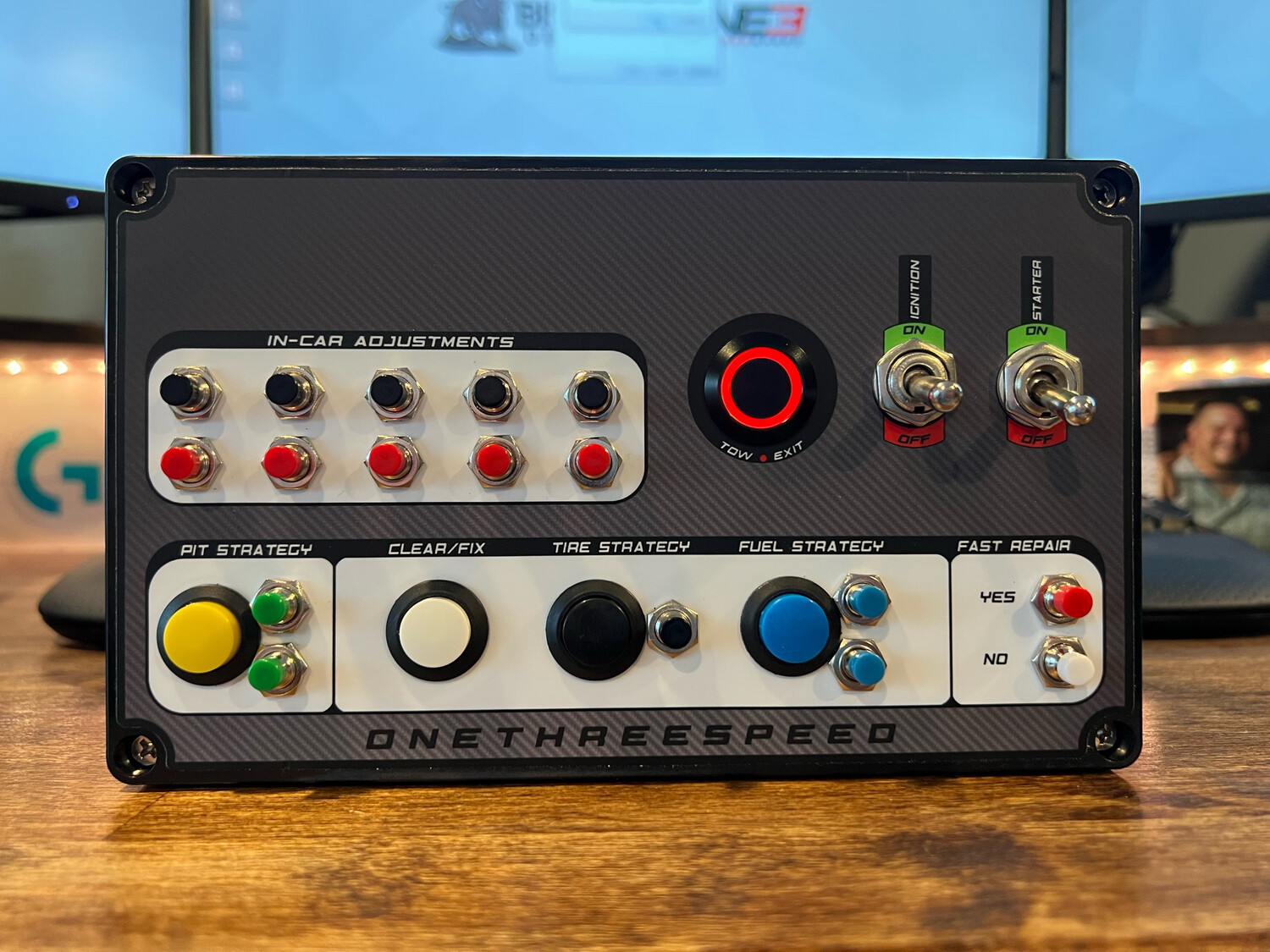 https://www.onethreespeed.com/shop#!/ONE3-Speed-Gen2-Mini-Button-Box/p/470005504/category=131908026
https://www.onethreespeed.com/shop#!/ONE3-Speed-Gen2-Button-Box/p/470003252/category=13190802
---
---
Yanco Designs
Yanco Designs reveals their TRZ-Y racing wheel concept wheel inspired by the Lamborghini Terzo Millennio concept designed by Mitja Borkert that is meant to be a customizable wheel .
---
A customizable racing wheel that'll fit future hypercar consoles like a charm – Yanko Design
---
iCON R1 Pro Chasis
The iCON R1 Pro sim racing chassis is a high-level chassis bringing your sim racing experience to a new level and immersion like no other chassis on the market. They use 40/40 series aluminum profile for the seat base and pedal plate.
https://iconsimsports.com/product/the-r1-pro-chassis/
---
---
PXN V10
OC Racing reviewed on their YouTube Channel the PXN V10 Force Feedback Steering wheel
https://www.youtube.com/watch?v=KthyzQ226j0
https://www.e-pxn.com/products/racing-wheel/pxn-v10
---
---
Simulator Garage Blue Pedal 92 Ultimate
Turkish Company Simulator Garage offers their Blue Pedal 92 Ultimate Load Cell pedals
https://www.simulatorgarage.com/blue-pedal-92-ultimate_15_u.html?dil=tr&utm_source=IGShopping&utm_medium=Social
---
---
Next Level Racing Motion Plus Platform
Will Ford at Boosted Media reviews the Next Level Racing Motion Plus Platform System
https://www.youtube.com/watch?v=0AoPu-PqlTk
https://nextlevelracing.com/products/motion-plus-platform/
---
---
Results
NASCAR iRacing Series
Fri open: Road America
Adam -p

Hall – p 14, had top 10 speed, but took the wrong brake marker in turn 1 again and lost 20 seconds in the grass.

Spiker – P17, Had a few off-tracks that lost me a handful of positions. I got faster as the run went along. I started at an .17-.18 lap and finished running low .14's. This was my third start in this car/series ever, I started to better understand braking in the corners with a quarter of the race to go
Rochette-P-I suck

spun it on lap 1 and got hit. Tried to drive but blew up about 10 laps later
Hall – p 8 Top split, very happy with this result, was in a three way fight for 6th, but the other two made less small mistakes than I did. Overall enjoyed this car at Road America as long as my GTE muscle memory didn't kick in on turn 1
Race : Atlantadega
Hall –

p. 5. Absolutely nutty race. First, right coming to green a car blinks and looks to have a hardware failure. I get caught up in the carnage, and think I'm gonna have to stay out because of the early caution pace car bug. However, even the leader has to stay behind the pace car so I think it didn't happen. I was wrong. At 1 to go the whole field that didn't pit including the leader got a wave by. So I was trapped a lap down cause I fixed 40 seconds of damage with a bunch of other people. Caution around 20 laps, I take wave by. Leader is 6 seconds behind me at 50 laps, caution. Back on Sequence. Then just work my way up through passing and some luck evading crashes. Final Restart driver in front of me spins tires, but makes a hugely helpful move and pulls down and I dodge right. I managed to work around the outside up to 5th.
Ellis –

p5 – Sketch City – very sketchy out there for sure – ran top 10 all night led some laps and near the end had the position of being the 1st car w tires. Had a guy turn off my nose twice, same guy, took out my teammate. Almost had enough to win it if i had just one more lap…
Tony R – P19 got Scooby-Doo'd with 30 to go was doing ok just hanging out when a car wrecks and no where to go
Thurs Open

Ellis – p winner winner chicken dinner – ran really good just riding top 5 took the lead w about 35 to go and didnt give it up. Right up until the end we got a late caution i pitted with others while 7 stayed out – i was first on tires and got a few spots before another caution – then just had to bring it home!! 2nd win of the year, 82nd career win

Rochette P didn't make it to lap 15 thought i had a wreck cleared when some asshole just came back up ob the track and killed my car. I cant catch a break.

David – p29, taken out by and dumbass trying to pass on the apron. He apologized but will be protested successfully, iRacing needs to get the word out that passing under and coming up and dooring the guy running the inside line properly isn't allowed.
---
---
Official Series
Ellis – Started p7, wrecked out big time by a blinker i went to the apron to get around he still slammed me.
Rochette- P7

somehow got pole from driving like i was lost. Spent most of the race trying to figure out Atlantadega. Drives so damn weird. Was 3rd with 3 to go and got wide and lost the inside and than hit the wall on white and wheel wobbled it to a 7th.
Ellis – Skippy – Summit Point – started p15 – ended p12
Started p12 – finished p8 had to hold off faster cars but got it done.
Started p12 – lap 1 turn 1 they stack off i wreck – limp it around and take the fast repair – p19 made it up to p14
Started p9 – drove it up to 4th before the guy behind me trys to overtakes and takes us both out – dnf
F2000 – phoenix – 1st start ever and I win it! Led the most laps – I had to earn it though and had to battle several guys all the way to the end.
Got barely clipped in lap 1 and damage and faded to the back, last on lead lap
Started 5th was leading most laps leading at end but 2nd edged me at line, p2
Started P5 end up winning the race at the line. Donnie watched.
Nascar B-Open, Road America,

P4, Started P2, Would have finished P2, but I had an off at T1 with 10 to go

.
Nascar B-Open, Atlanta SS,

P13, Started on Pole (w/ a Pro in the room). Mike spotted. We ran up front leading 16 Laps. I got tangled up in two incidents resulting in 3 min of damage. Both incidents I got called out for, luckily, w/ my chat turned off, I didn't hear nor care knowing I wasn't at fault. Mike was able to confirm…lol. However, had a lot of fun. Somehow, Nascar created an even more stressful plate package. Real life must suck.
Late Model Open,

P6, Started P8. It seems to be taking me 75% of the race to get corner entry down. I am not finding to practice, these race I am entering are my 1st in this car at these tracks
Late Model Fixed, P7, Started P10. Same as above.
---
---
League / Hosted Races
Greg p1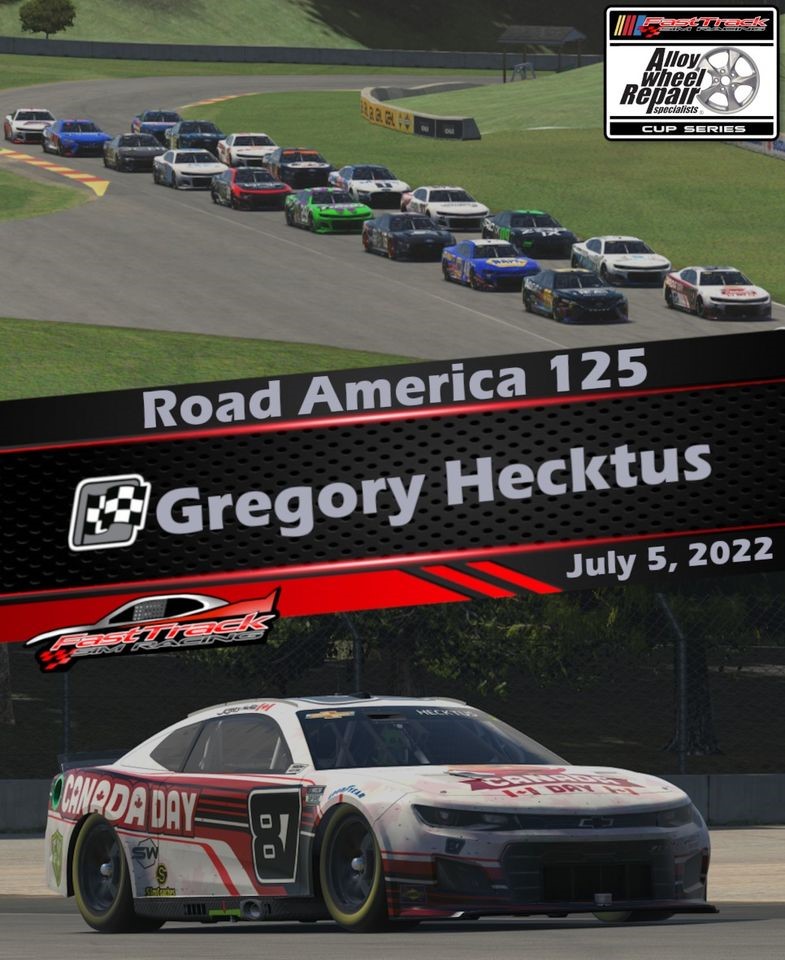 Ellis – Atlanta – next gen – holy cow wrecked out
Moon car – 87's at ATLANTA – p6
Git R Done GT3 Series
Greg p1 and p1
---
---
Final Thoughts
---
---
Words Spoken in Closing Audio Clip -""Thank you for listening to the iRacers Lounge podcast make sure to go subscribe to us on iTunes, SoundCloud, or Google Play, Facebook & Twitter, See You On The Track ."
TITLE
Sketch City
Description
On the Show this week well review the eNascar iRacing Coke Series race at Road America with the voice on eNascar Evan Possoco. We'll check out and give our thoughts about the new Atlanta Motor Speedway release. and we'll take a look at what inside information you could get with some donations during a charity race event. So sit back, relax and join us on the iRacers Lounge Podcast.
iRacers Lounge Podcast is available on iTunes and Apple's Podcasts app, Stitcher, TuneIn, Google Play Music, Spotify, Soundcloud, Podbean, Spreaker, Podbay, PodFanatic, Overcast, Amazon, and other podcast players.
Sponsors:
Hosts:
Mike Ellis – twitter.com/MikeDeanEllis
David Hall – www.twitch.tv/mixmage
Greg Hecktus – twitter.com/froozenkaktus – www.twitch.tv/froozenkaktus
Brian Maccubbin – www.twitch.tv/MacRubbinsRacin
Kyle Pendygraft – twitter.com/LoudPedalGaming
Tony Groves – www.twitch.tv/SirGroves
Adam Josselyn- twitter.com/Jossad83
Chris Scales – twitter.com/JediMcfly
Tony Rochette – twitter.com/TonyRochette
Tom Dreiling –
Links:
Facebook – www.facebook.com/iRacersLounge/
Twitter – twitter.com/iracerslounge
Instagram – instagram.com/iracersloungepodcast/
Web (Show Notes) – iracerslounge.com/