8/18/2022 – Barrel PitRoll – Episode 0344
iRacers Lounge Podcast – Conversation Topics
Brought to you by:

Opening Audio Clip -"Your listening to the iRacers Lounge Podcast where we discuss everything iRacing, in a casual setting, enjoy."`
READ THIS AT THE TOP OF EACH SHOW!!!
Welcome to the iRacer's Lounge, I am your host "XXX". iRacer's Lounge is a podcast for the iRacer, where we talk all things iRacing in a casual setting.
Joining me are the usual characters, ———— 
---
---
Show Introduction
We talk Coke racing from Watkins Glen with Evan Posocco, Dale Earnhardt Jr gives an interview on iRacing, and we preview a big 55" curved monitor for your racing pleasure.
And remember you can follow along with us on your PC or mobile device in real time as you listen to the show and see for yourself all of the great topics and products we'll discuss by visiting iracerslounge.com and selecting show notes. Hope to see you there..
---
---
TITLE SPONSOR READ:
SimCoaches offers the realistic sim racing equipment you need to win more races online…. It is designed for real racers… Hydraulic construction makes them feel just like the real thing. High-Quality Construction, 100% Leak Proof, and Lifetime Warranty are the key features with these pedals. And, they look absolutely amazing… Check out simcoaches.com and use the coupon code IRACERSLOUNGE to get 10% off your purchase. Simcoaches.com is your ticket to feel like your actually sitting behind the wheel of a car. Drive harder and stay on the limit longer…
https://simcoaches.com/?fbclid=IwAR1pJASM3C_nV3wFACEHJrHitf8TOQWro4yp-Etaio1zU8Enbojap2Xff5w
---
---
Topics
---
---
Coke Race
Prerace – really dude segment. Teammates hitting each other Malik Ray speeding on pit road, Bob Bryant driving it straight into the wall, and other dumb moves were called out in this funny segment.
https://twitter.com/jmullisracing/status/1559561369430679552
GREEN FLAG: @bobbyzalenski and @BowlinGraham lead the field into Turn 1.
@LoganClampitt_ and @rayalfalla spin on Lap 1.
LAP 3: Battle for the lead! @MitchelldeJong1 and @bobbyzalenski
https://twitter.com/rayalfalla/status/1559713470123327489
LAP 3: @rayalfalla has crashed! He's on top of the barrels!
Novak spins off the bus stop, rejoins the track and ends up side by side w alfalla through the carousel, they touch ray goes off hard hard into the barrels where the track forks to the boot oro the cup version…
LAP 6: @jmullisracing is the biggest mover so far, up 15 spots from 38th to 23rd.
LAP 12: @jmullisracing enters the top-20.
trouble for Briar LaPradd, he clipped the wall on the right entering the bus stop and has a right front down. He's been pitted for 8 minutes now.
LAP 12: Battle for the lead! @MitchelldeJong1 and @bobbyzalenski nearly entered the bus stop side-by-side.
LAP 13: NEW LEADER, @MitchelldeJong1 gets by bobby in turn 1
LAP 16: @mbussa75 and @TDawgHurst pit.
LAP 19: Darik Barduea spins.
All hope may not be lost for Zalenski if he can't win. With Alfalla getting min points, he'll fall out of the P/Os. Novak is also down in 33rd. By points, Zalenski would take over the 10th spot, but he'll have to watch out for @blakereynolds66 who just pitted.
LAP 24: @CaseyKirwan23 Pits.
18 to go: @jmullisracing and keegan pits.
PENALTY:@KeeganLeahy, speeding on pit road. Believe that's a 40-second stop and hold.
15 to go: @bobbyzalenski pits.
14 to go: @dylanault42 and @CVincent34 pit.
14 to go: @swilson3_ and @BowlinGraham pit.
13 to go: @MitchelldeJong1 pits from the lead.
The pits have cycled – @MitchelldeJong1 waits until the last lap of the window and keeps the lead. He's got five seconds over Zalenski with 11 laps to go.
PENALTY:@DonovanStrauss, speeding on pit road.
6 to go: @CVincent34 Spins!
5 to go: @dylanault42 runs 9th. His career best finish in the @eNASCARCocaCola #iRacing Series is 17th. Ault's the only rookie inside the top-20.
FIVE TO GO AT @WGI!@MitchelldeJong1 leads it!
Garrett manes and reynolds touch and manes into the wall..
Trouble for Corey Vincent, he gets tagged by Allen Boes!
3 car now down in 19th. 55 stays in 11th.
CHECKERED FLAG! @MitchelldeJong1 wins at the virtual @WGI!
https://twitter.com/justinmelillo/status/1559728458258960384
---
---
Dale Earnhardt Jr Interview – Part 1
Dale Earnhardt Jr is interviewed about his position and history with iRacing
---
https://www.youtube.com/watch?v=TKdiARLXz_8
Dale Jr talks about his role at iRacing, his friendships made through sim racing, and working on the 1987 NASCAR cars.
He talks about the team/league environment where you end up making friends real friends over time because you end up talking every day, etc…
Talks about the 87's development, getting Bobby Labonte involved. Went to NASCAR Alumni, crew chief, engineers and drivers from that period. He ended up will real setup notes, horsepower numbers, and many other things. iRacing incorporated all of it. Using what we know today we could make the car run faster and better, but back then they didn't know what we know now so we didn't do that, we kept it true to the period.
---
Dale and Steve are Flying High in Japan
Anthony Alfredo tweeted a video of him finding Dale Jr. and Steve Myers floating high above Suzuka.
https://twitter.com/anthonyalfredo/status/1558160827286429696
---
---
Iracing – Pit Crew (Cinematic)
A Youtube video, posted by Sven Cheddar, shows off his Cinematic skills focusing on a Next Gen pit crew performing a pit stop.
https://www.youtube.com/watch?v=CWBiRLMesSw
---
---
Garrett Lowe's Unique 'Sim to Reality' Story
An article by Seth Eggert from Kickin the Tires, highlights Coke Series Veteran, Garrett Lowe as he runs his real life Legends Car, especially on nights he has to do double duty. He missed this years Coke Series All Star event to compete in the 2022 Summer Cook Out Series finale at Charlotte Motor Speedway. Lowe ended up finishing the Series in 3rd Place and has his eyes set on a move to a Late Model Series. The article goes on to explain that Lowe has been pulling double duty between the Coke Series and his Legends races dating back to 2020.
https://kickinthetires.net/esports/garrett-lowes-unique-sim-to-reality-story/
---
---
Sim Seats Competition
This past Sunday in Richmond, Sim Seats held a friendly competition of hot laps around Richmond utilizing Sim Seats rigs. Notable participants, some notables to participate were; Garrett Manes, Kaz Grala, and Raja Caruth. Per the leader board posted below, Garrett Manes held the top spot.
Another post by Sim Seats, details a trip they had to Youngs Motorsports to test/tune their in-house simulator.
https://twitter.com/SimSeats/status/1558620720208519169
https://twitter.com/SimSeats/status/1559618938207703040
---
---
Huge Summer Sale
iRacing is currently offering any new subscriber a 75% off their initial sign-up subscription.
Current iRacers can use their referral codes found in their "My Account" section to earn credits when their friends sign up for a 1 or 2 year membership during the sale!
https://twitter.com/iRacing/status/1559220221625368579
https://twitter.com/iRacing/status/1559223751094460416
---
---
Seay Wins Second Straight iRacing World of Outlaws ButtKicker Late Model Round at Williams Grove
After back-to-back runner-up finishes to start the season, Seay now has back-to-back victories under his belt after Monday night's triumph at Williams Grove Speedway. Already the points leader coming into the race, the first repeat winner of the 2022 season now has a 37-point advantage over Kendal Tucker entering the halfway point of the campaign thanks to his continued consistency.
Race Results
Evan Seay
Dylan Wilson
Kendal Tucker
Felix Roy
Blake Matjoilus
Championship Standings
Evan Seay, 305
Kendal Tucker, 268
Blake Matjoulis, 256
Dylan Yeager, 255
Logan Rumsey, 230
https://www.iracing.com/seay-wins-second-straight-iracing-world-of-outlaws-buttkicker-late-model-round-at-williams-grove/
---
---
Heel to Toe Apparel
Heel and Toes Apparel, a new apparel company geared toward the driving enthusiast.
https://heelandtoeapparel.com/
---
---
Advanced Level Pit Entry
JamesdeeGee03 posted a video of a advanced level pit entry complete with barrel roll and perfect pit landing
https://twitter.com/JamesDeeGee03/status/1559626370216611840
---
---
Listener Michael Minor Sent In
Hello sir! First off I want to thank you for your podcast. I listen to it often and truly enjoy it.
So question for you that might even be a podcast topic. What would you do if you saw a commercial during the coke race, with a cup series driver on iRacing making moves on the track in his sponsored car… then you realize that footage is actually you? It was actually you on track and your car from 7 months ago, but the car has been repainted (assuming trading paints) to look like this professional driver making moves on iRacing dodging crashes.
Well that happened to me tonight.
Fair point… what threw me off was it's a Logitech commercial with iRacing clips in it. Not an iRacing promo of any kind.
iRacing has my clip of that, I sent it in and it made the Daytona Highlights video back in February.
I just find it fun I can walk around and tell people I helped make Bubba Wallace look good. lol
For reference if you care, the commercial is at 1:35:40 in last nights stream: https://youtu.be/NjFP32mYJYA And my clip I sent to iRacing starts at 1:44. : https://youtu.be/9tumMgtXfWA
---
---
2022 Season 3 Patch 4 Release Notes
Alex Gustafson posted the Patch 4 of Season 3 release notes in the forums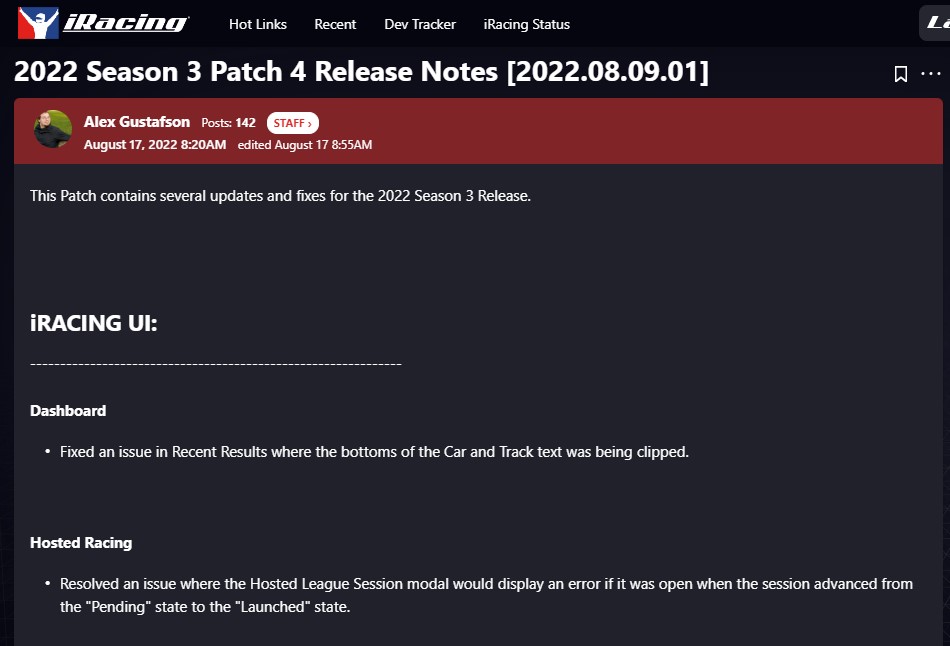 https://forums.iracing.com/discussion/27666/2022-season-3-patch-4-release-notes-2022-08-09-01
---
---
Lucas Oil Speedway – #Soon
https://twitter.com/iRacing/status/1560313943847051267
---
---
Podcast Housekeeping
Leave us a review on your favorite podcast platform to make it easier for more listeners to find the podcast. Mention the podcast to your fellow drivers so they don't miss out, we would appreciate it.
Check out our Discord https://discord.gg/rvRas4DDqF
New Website – Leave Comments https://www.iracerslounge.com/
---
We are in the regular rotation… (Mike)
https://performancemotorsportsnetwork.com/
https://channelstore.roku.com/details/9d27a1e9dd15b92535d7cfe85407288e/the-sim-racing-channel
https://thesimracingchannel.com/watch-live/
Fantasy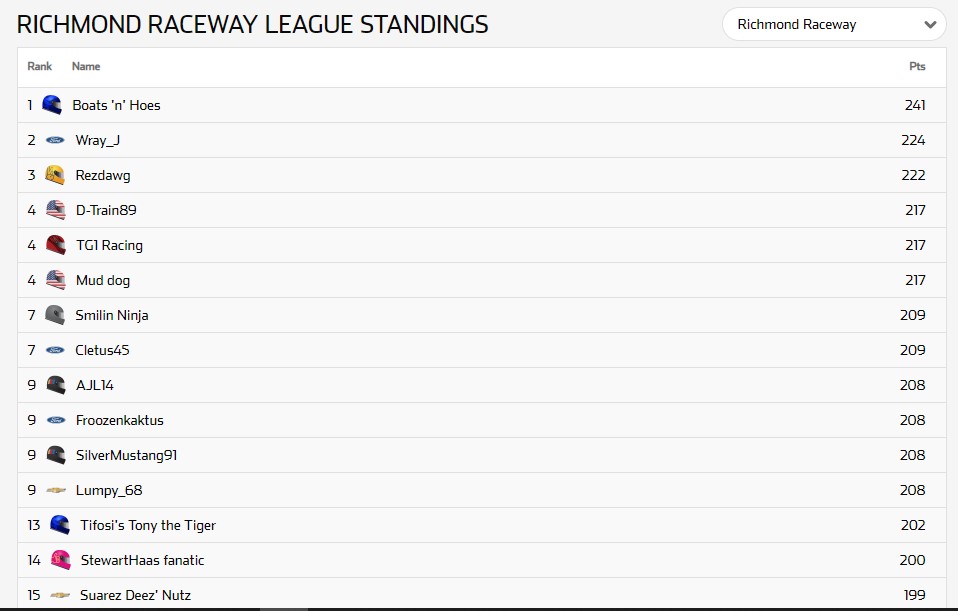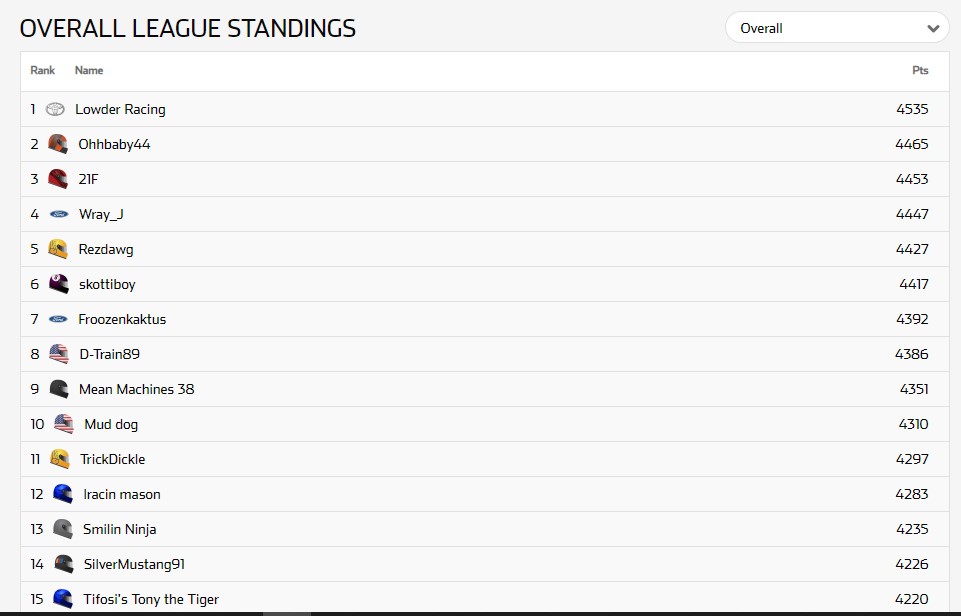 ---
---
Hardware/Software
Brought to you by: SUPREME 3D Printing

Are you looking for that next Sim Rig upgrade, or maybe your man cave needs a little more style, or is your wife wanting to redecorate your home? Well, we here at Supreme 3D Printing have you covered. We create and print tons of different and useful items that is sure to fit everyone's style and budget. If you don't see what you're needing, then feel free to contact us for your needed item.
Check us out Etsy at https://www.etsy.com/shop/Supreme3Dprinting.
---
Aiologs Shifter
The Airlogs Sequential Shifter and Handbrake, are an all metal, polished aluminum piece, appears to be a nice option for the budget minded. Both units range from $170-$200 USD respectfully and ship from Russia with estimated shipping date of 3 to 10 days.
---
---
Is Something MASSIVE Coming to the Community
If you're planning on buying an entry level Wheel base or even thinking of upgrading, then apparently you might have to wait. According to Trevor Perry, a brand ambassador to Moza Racing, hints and something massive coming to the Sim Racing Community. He does not indicate what the nature of the news is, who it is coming from, and when.
https://twitter.com/PuckVanek/status/1557851403384545280
---
---
Cammus DDWB 2021 + GT1 Wheel
Youtuber, Dan Suzuki, reviews the Cammus DDWB 2021 Wheel Base and GT1 Wheel. With the wheel being discounted to $500, Suzuki mentioned the price is, okay. He tested the wheel if both ACC and iRacing and found he was a little disappointed with how the wheel base performed in iRacing. The wheel base ships from China with a hefty shipping cost of nearly $200 bring the cost up. Overall, Suzuki indicated the DD for $500… "feels a little bit weak, but will probably be good enough for most people."
https://www.youtube.com/watch?v=XHqFHb3sBRI
---
---
German Sim Reseller
German Sim Racing, a sim hardware reseller, offers Racebox Carbon Fiber button boxes.
https://www.instagram.com/p/ChMurCgqeBr/?igshid=MDJmNzVkMjY%3D
https://www.germansimracing.de/shop/
---
---
The Le Mans was Fanatec's first ever steering wheel
A Traxion article by Thomas Harrison-Lord, highlights Fanatec's first ever steering wheel system. Fanatec turns 25 years old in 2022. The article features peripherals the company company released back in 1997.
https://traxion.gg/the-le-mans-was-fanatecs-first-ever-steering-wheel
---
---
????Mini BASS SHAKER???? DIY Pedal MOD
the Sim Racing Corner, posted on their Youtube channel, a DIY Pedal Mod that can add haptic feedback to your pedals.
https://www.youtube.com/watch?v=ANdLjTH-e8k
---
---
55″ Curved Gaming Monitor
Samsung announced the launch of the Odyssey Ark, which the company says is the world's first 55-inch 4K curved display with a 165Hz refresh rate for improved gaming performance.
Price $3499
https://www.youtube.com/watch?v=s-QbNwn4Z2w
https://www.macrumors.com/2022/08/15/samsung-odyssey-ark-launch/
https://www.samsung.com/us/computing/monitors/gaming/55-odyssey-ark-4k-uhd-165hz-1ms-quantum-mini-led-curved-gaming-screen-ls55bg970nnxgo/
https://www.youtube.com/watch?v=MEiq0oCUb_8
---
---
REVIEW – D-BOX G5 4250i Sim Racing Motion System
https://www.youtube.com/watch?v=9wQxRP1K3oQ
https://boostedmedia.net/sim-racing/hadware-reviews/d-box/d-box-sim-racing-motion-system-g5-4250i-review
https://www.instagram.com/p/ChXlIH1si4k/?igshid=MDJmNzVkMjY%3D
https://www.advancedsimracing.com/products/d-box-generation-5-4250i-haptic-system-1-5-travel-range-4-actuators
---
---
Results
Brought to you by: SIMWRAPS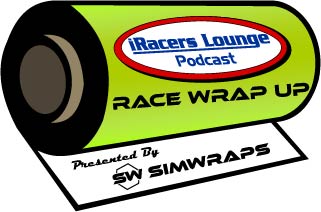 In need of a identity? A wrap is more then vinyl on car, it's you and your teams identity on track, so standout not blend in. SIMWRAPS can design not only race vehicle, but fire suits and helmets as well. SIMWRAPS can work with any budget to make sure you do standout in a crowd field. Make sure to pull in for a pit stop and check out our work at www.SIMWRAPS.com or your typical social media sites like facebook and Instagram.
NASCAR iRacing Series
Fri open: Richmond
Ellis – p 11 – Started P-24 eventually work my way up to as high as P4 with 50 to go. Ran my tires off this running fell way back to 17th. Got a late caution was able to work myself back up to a 11th.
Rochette- P4 not bad for waking up from a nap 10 minutes before race time, having window update issues, doing the control figuration, and not having my seq shifter not working. Spent first half groggy and in the back. Eventually made my way up to 2nd for the final restart with 90 to go. Car got tight on me so lost a few. That was probably the longest Green flag run I've ever had a Richmond
Hall – p 22. Choked. First had to reset after gridding. It didn't just take 1 set of 2 tires. I had to run 100 laps on 1 set to get back even. Had to take lucky dog twice. Got back on sequence, climbed all the way to 9th, spun tires on last restart, had to collect it low and let whole field by.
Spiker – P23, Started P6. Car felt great and I had great long run speed. After avoiding two early incidents, I decided to fall to the rear and pick off the casualties as the race went on. That was a mistake as I fell victim to two additional incidents, one breaking my RF toe link (8M damage). Ran the rest of the race with awesome long run speed. Top 10 Speed.
Rochette-P2

started in the middle of the pack. Had to pit first caution as my screen was shuttering pretty bad. But made it to the front where battled last 1st for the last 15 laps. I swear if i wasn't the nice guy i am the leader would've been bumped and ran out of 2 on the white flag
Hall – p 8 Top Split, incident free. Trapped a lap down cause green flag stops, quick caution made the wave around pay off. Then Gained about 7 spots by staying out on 30 lap old tires for a GWC.
Mike –

p 8 – Ran mid pack basically most of the race, got as high as 8th at one point – with about 20 to go a lost it and fell to the back – but two late cautions bounced me from 20th to 15th… then gwc went 15th to 8th
Stephen – p wrecked out on final restart
Tyler – P 9 – yes, a top 10 at Richmond. Sliding sideways with 4 other cars to finish behind teammate Mike Ellis was wild! Eventful race but finally some luck. The seas parted at the right time. Finished with a 16x.
Race : Watkins glen
Hall –

p 9, actually had teammates in my split. Clean race
Ellis –

p15- Started P 25 got to P 20 by Lap one. Followed Tom Driling until the stop at the halfway point. Cycled out to about 14th after the stops. At one point I caught an old rival that was fairly slow and tried to pass them in the bus stop and I drove in a bit deep and drove into him and a few of us wrecked. I am did up able to continue on. Brought it home.
Tony R –

P9

love this track but on the slow side. Only 4x from off tracks from avoiding multiple guys squiggle squiggling. Shoutout to the winner Ryan Samuelson for having a big enough gap to 2nd and not lapping me. Thank you sir
Tyler – P 22. Had a extremely fast run and felt great in the car. Pitted early to play with strategy but ended up eating meatballs as the car didn't turn in the bus stop. Ran out of skill but glad I was fast for once. Excited for Sunday.
Thurs Open

Ellis – p9- started 17th got to 11th by lap two. Had a moment and fell back to 15th hit it at halfway from 15th worked my way back up to p9.
Rochette P5 definitely bottom split. Lowest ir was a 169. Started 8th but 5th and 6th decided to kill eachother lap 1 T1 and squiggled when i should've woggled. Made my way downtown looking fast til i got lapped after i pitted. But got the best road result of the year after being the 2021 Tifosi NiS Road King
---
---
Official Series

Ellis –
F2000 – Road America

Started P 10, car 10. In the top split dead last. Got to p five by the end of the firstlap. Was able to hold it right up until right before the white where I spun on the final corner and got hit from behind and destroyed ended up finishing P9.
Car number 13 out of 14 started 11th. I went off once nobody else really did and I ended up P 12
F2000 – Lucas Oil speedway – started p1 of 2 – and finished p1
Started p5 got to p2 but a faster car got me, finished p3 out of 11
Started p6, finished p6
Nascar B Open, Watkins Glenn – P5, Started P6. Good Run, No Issues. 1x earned during the race. Went wide at T1 midway through the race.
---
League / Hosted Races
---
FastTrack League – Michigan

David – p 6 , fast on the long run, but not as fast as the top 5. Woulda Coulda Shouda split the last stint like the winner did, as a p6 does nothing for my playoff picture. But I already know I have a marching contest on one of the final races, so league racing on a Monday night is just not point battle good for me. Just keeping in the field with team mates.
Joe – plaps down
Greg p parked it
Mike – p13
Adam – p parked it
---
---
Final Thoughts
---
---
Words Spoken in Closing Audio Clip -""Thank you for listening to the iRacers Lounge podcast make sure to go subscribe to us on iTunes, SoundCloud, or Google Play, Facebook & Twitter, See You On The Track ."
TITLE
Barrel PitRoll
Description
We talk Coke racing from Watkins Glen with Evan Posocco, Dale Earnhardt Jr gives an interview on iRacing, and we preview a big 55" curved monitor for your racing pleasure. So sit back, relax and join us on the iRacers Lounge Podcast.
iRacers Lounge Podcast is available on iTunes and Apple's Podcasts app, Stitcher, TuneIn, Google Play Music, Spotify, Soundcloud, Podbean, Spreaker, Podbay, PodFanatic, Overcast, Amazon, and other podcast players.
Sponsors:
Hosts:
Mike Ellis – twitter.com/MikeDeanEllis
David Hall – www.twitch.tv/mixmage
Greg Hecktus – twitter.com/froozenkaktus – www.twitch.tv/froozenkaktus
Brian Maccubbin – www.twitch.tv/MacRubbinsRacin
Kyle Pendygraft – twitter.com/LoudPedalGaming
Tony Groves – www.twitch.tv/SirGroves
Adam Josselyn- twitter.com/Jossad83
Tony Rochette – twitter.com/TonyRochette
Tom Dreiling –
Donnie Spiker –
Bobby Jonas –
Links:
Facebook – www.facebook.com/iRacersLounge/
Twitter – twitter.com/iracerslounge
Instagram – instagram.com/iracersloungepodcast/
Web (Show Notes) – iracerslounge.com/