iRacers Lounge Podcast – Conversation Topics
9/1/2022 – iRacing Going Green – Episode 0346
Brought to you by:

Opening Audio Clip -"Your listening to the iRacers Lounge Podcast where we discuss everything iRacing, in a casual setting, enjoy."`
READ THIS AT THE TOP OF EACH SHOW!!!
Welcome to the iRacer's Lounge, I am your host "XXX". iRacer's Lounge is a podcast for the iRacer, where we talk all things iRacing in a casual setting.
Joining me are the usual characters, ———— 
---
---
Show Introduction
On the show this week we'll review the eNascar Coke Series Race at the Lady in Black, Darlington. iRacing announced some electrifying news in their upcoming build. The Monday Night Racing League ends in glorious fashion, And we check out a monitor that answers the question, "should I get a flat screen or curved monitor?"
And remember you can follow along with us on your PC or mobile device in real time as you listen to the show and see for yourself all of the great topics and products we'll discuss by visiting iracerslounge.com and selecting show notes. Hope to see you there..
---
---
TITLE SPONSOR READ:
SimCoaches offers the realistic sim racing equipment you need to win more races online…. It is designed for real racers… Hydraulic construction makes them feel just like the real thing. High-Quality Construction, 100% Leak Proof, and Lifetime Warranty are the key features with these pedals. And, they look absolutely amazing… Check out simcoaches.com and use the coupon code IRACERSLOUNGE to get 10% off your purchase. Simcoaches.com is your ticket to feel like your actually sitting behind the wheel of a car. Drive harder and stay on the limit longer…
https://simcoaches.com/?fbclid=IwAR1pJASM3C_nV3wFACEHJrHitf8TOQWro4yp-Etaio1zU8Enbojap2Xff5w
---
---
Topics
---
---
Coke Race – Darlington
https://www.youtube.com/watch?v=bbCxFz7sGl4
Prerace- Landon Cassill and Parker Kligerman gave a great interview talking about how they use the service on a day-to-day week to week basis to practice for a real racing….
Graham A. Bowlin and Kaden Honeycutt did not register for tonight's event. Bowlin is still locked into the playoffs.
Early in the going, @KeeganLeahy has the advantage. He and @bobbyzalenski have pulled away from the field. If Keegan wins, Bobby is out. Bobby can possibly point in, Keegan cannot.
LAP 15: The biggest mover so far is @CaseyKirwan23, up 6 spots from 36th to 30th.
Not the start that Ray Alfalla was looking to have tonight. He's been playing tag with Garrett Manes for 32nd – 20 laps complete, 100 to go!
LAP 24: @KeeganLeahy gets a #DarlingtonStripe. That's the first caught on camera tonight. Bobby Zalenski closes in…
LAP 30: NEW LEADER, @bobbyzalenski takes the top spot from @KeeganLeahy Matt Bussa also gets around into P2! Now 35 laps complete!
LAP 41: Green flag pit stops are underway.
Bobby Zalenski has a comfortable lead as some drivers opt to pit around the one-third mark.
LAP 51: @rayalfalla runs 27th. He's currently 26-points outside of the top-20 in points and #NASCARPlayoffs eligibility in the @eNASCARCocaCola #iRacing Series.
Looks like Keegan is closing back to the lead inching closer to bobby every lap as green flag stops continue
CAUTION! LAP 58.Just before halfway! Dylan Ault just lost it, collected Jimmy Mullis and Malik Ray. Many drivers bit by pitting. Logan Clampitt tried to exit pit road as he was pitting in, hit the barrels instead.
RESTART 58 to go: @bobbyzalenski and @KeeganLeahy lead the field into Turn 1.
Almost a wreck for Casey Kirwan, Kyle Peddle and Blade Whitt. We stay green!
44 to go: NEW LEADER, @swilson3_ gets to the front around Bobby Zalenski with just over 40 laps to go. Thankfully for Bobby Z, he's still in the playoffs at this moment!
38 to go its wilson zalenski, conti, lowe leahy bussa reynolds
Lowe struggling and starts falling back through the field.
Back to the lead! @bobbyzalenski takes back control and leads with 20 laps to go at Darlington
Now 20 to go we got Zalenski, Conti, keahy, wilson bussa, reynolds salas bowden
16 to go: The biggest mover of the race is currently
@MGuest33
, up 23 spots from 33rd to 10th.
Leahy gets by conti and starts going after Bobby – 6 to go He is reeling him in –
5 to go CAUTION! – @NickOttinger, @dylanault42, @MalikRayTTV and others crash.
Keegan Leahy and garrett manes stays OUT! Everyone else pitted… Bobby took 4, but 6 cars in front of him took 2!
Restart w 2 to go and Wilson gets by for the lead and big caution right before the white… Caution in the back just all stacked up several cars pile up including ray alfalla
Zalenski is restarting 5th on the restart… Up front it will be wilson bowden reynolds luza zalenski.
Great restart for Wilson he breaks free as bowden and reynolds side by side as wilson drives away.
Reynolds breaks free to second as they take the white…
Bobby gets to third on the white , goes for 2nd but wilson is way out front and wins!
Bobby Zalenski with a third place finish will point his way in to be the tenth seed for the playoffs.
Steven Wilson is now a three time winner this season and takes the top seed for the playoffs.
https://twitter.com/iRacing/status/1564802326040305666
---
---
Nice Shout Out from DaveCam
Dave was excited to learn this week was Daytona week on the NASCAR side of the service. Daytona week was brought to his attention by our Twitter post from earlier in the week asking followers what track layout they prefer, Oval or Road. At the beginning of the video, Mr. Cam gives the iRacers Lounge Podcast a huge shout out.
https://www.youtube.com/watch?v=QPJItAwduaI
---
---
Physics Gone Wrong
A Twitter Post by @brendanhyprstar shows off a Pick Up Cup crash gone wrong, or good. The video has a nice, smooth 80's soundtrack.
---
https://twitter.com/brendanhyprstar/status/1564251537458597889
---
Do We Need a 100% NiS Series
A Forum poll put up by member Andrew T. Jones, asks, "iRacing needs to start a 100% race length NiS Series." YES or NO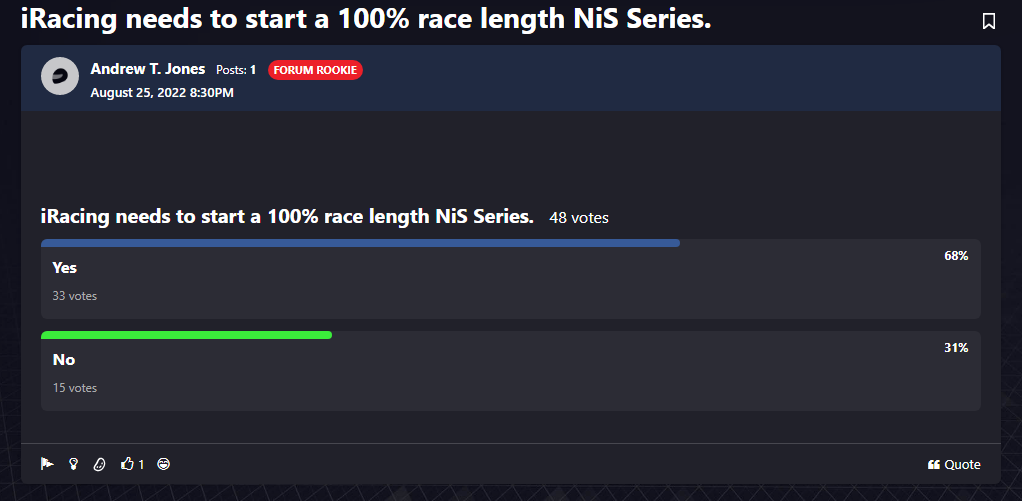 ---
https://forums.iracing.com/discussion/comment/221981/#Comment_221981
---
A Wild Finish to MNR League Championship
A wild finish between Presley Sorah and Anthony Alfredo results in Presley Sorah becoming the Monday Night Racing Racing League Season 5 Champion.
---
https://twitter.com/MonNightRacing/status/1564427950770061313
https://twitter.com/MonNightRacing
https://twitter.com/justinmelillo/status/1564608483655401480
---
Quality Assurance Tester
iRacing is looking to hire a quality assurance tester, so get out your resumes.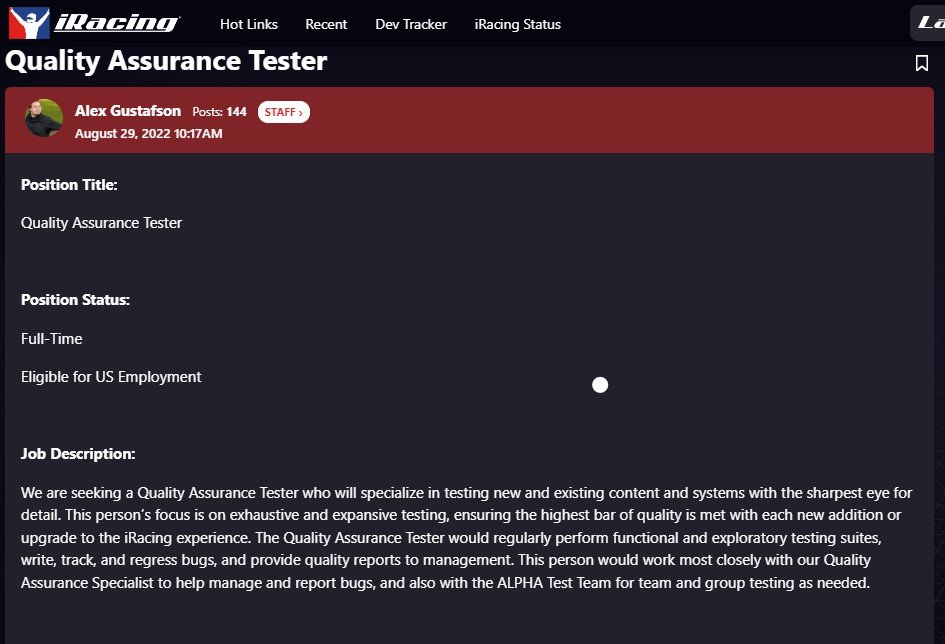 https://forums.iracing.com/discussion/28191/quality-assurance-tester
---
---
How do you enjoy Oval Racing
Michael Burgbauer asks what do oval guys like about oval racing considering it is like playing Russian Roulette with all of the wrecks.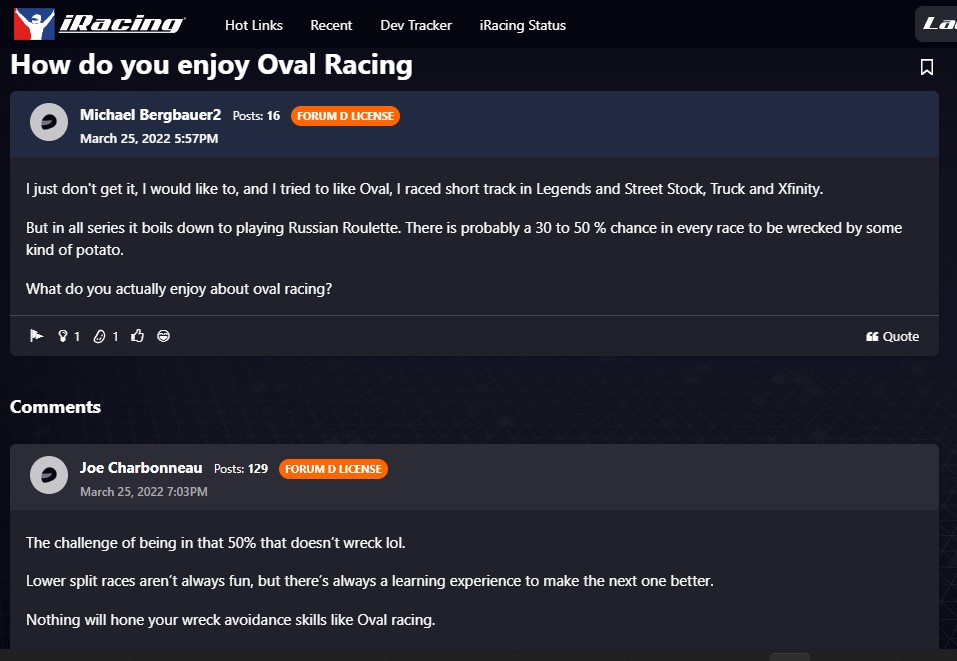 https://forums.iracing.com/discussion/20499/how-do-you-enjoy-oval-racing
---
---
Rudskogen Motorsenter
iRacing announced the upcoming release of the Norwegian Rudskogen Motorsenter as free content in the upcoming build
https://forums.iracing.com/discussion/comment/220735/#Comment_220735
https://twitter.com/iRacing/status/1562854285364174848/photo/1
That might be Rudskogen. (Norway, was scanned same trip as Hell)
https://forums.iracing.com/discussion/27119/2022-season-4-build-thread-content-list-confirmations-rumors/p1
https://twitter.com/iRacing/status/1564668349757415426
---
---
World of Outlaws Late Model Win at Kokomo
The iRacing Buttkicker World of Outlaws Late Model Series round 6 was at Kokomo with Blake Matjoulis scoring his third win in 6 races. Evan Seay holds strong to his points lead with another top 2 finish and Coke Series driver Steven Wilson taking third.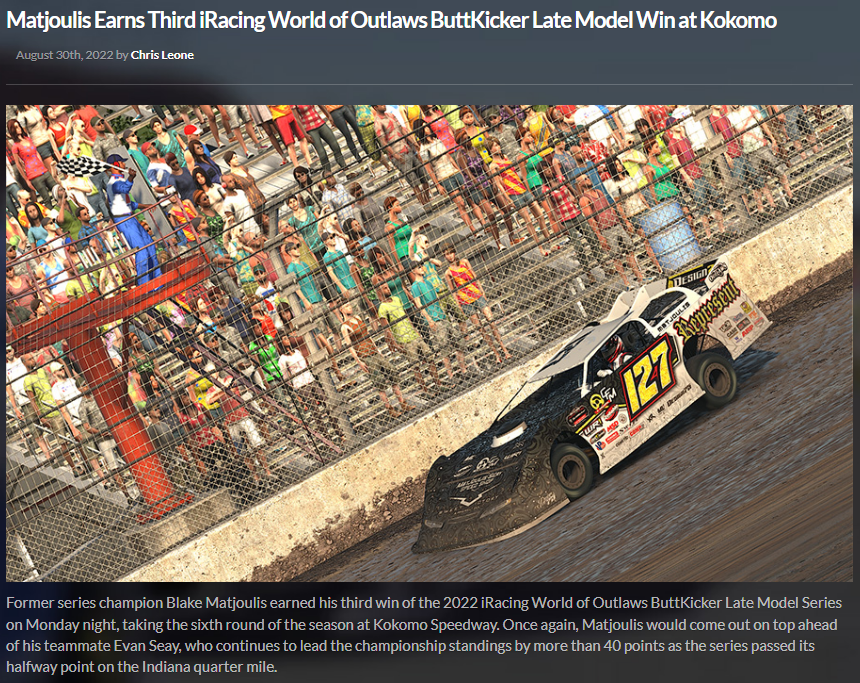 iRacing World of Outlaws ButtKicker Late Model Series results from Kokomo Speedway were as follows:
| | | | | | | | | |
| --- | --- | --- | --- | --- | --- | --- | --- | --- |
| Fin. | St. | No. | Driver | Laps | Interval | Led | Best | Pts. |
| 1 | 1 | 127 | Blake Matjoulis | 50 | 0.000 | 43 | 12.536 | 78 |
| 2 | 4 | 33 | Evan Seay | 50 | -0.503 | 0 | 12.472 | 75 |
| 3 | 18 | 10 | Steven Wilson | 50 | -1.529 | 0 | 12.617 | 66 |
iRacing World of Outlaws ButtKicker Late Model Series points after six rounds are as follows:
Evan Seay, 455
Blake Matjoulis, 412
Dylan Yeager, 372
Kendal Tucker, 368
Logan Rumsey, 353
https://www.iracing.com/matjoulis-earns-third-iracing-world-of-outlaws-buttkicker-late-model-win-at-kokomo/
---
---
Do you have time to chat about UI/UX
Dave Snider posted a Tweet asking that, "If you're an @iRacing user and have an hour to chat with me about UI/UX in the game" you can sign up on his Google Doc and he will talk with you about upcoming UI/UX changes.
https://twitter.com/enemykite/status/1564990763158609928
---
---
An-Almost Controversy
An iRacer who posed as real-life driver Tanner Gray posted an inappropriate video, but Steve Myers was able to verify that it was not him and announced it in a Tweet. Tanner also posted a statement distancing himself from the video.
The actual publisher of the video eventually took responsibility and apologized for his actions.
https://twitter.com/iRacingMyers/status/1564993660000813057
https://twitter.com/trevorsports_98/status/1564969826698858499
---
---
Are Your Ready to Except the Mission
Porsche Motorsports announced their first vision of an all electric MissionR race car, and it will be released in iRacing in the upcoming build, the first of it's kind.
https://twitter.com/PorscheRaces/status/1565346240878891009
https://twitter.com/iRacing/status/1565366536344330242
https://www.iracing.com/porsche-mission-r-becomes-first-electric-car-to-debut-on-iracing-in-2022-season-4-build/
---
---
Oscherleben Coming???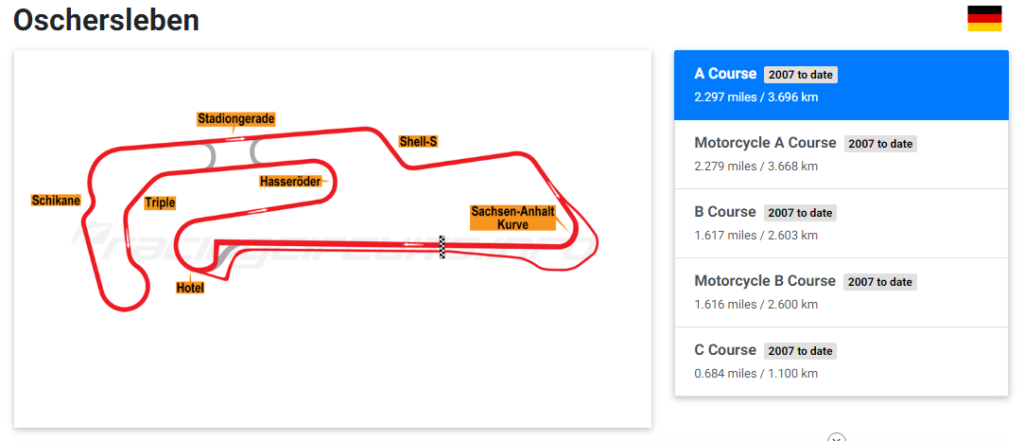 https://twitter.com/iRacing/status/1565462309933387779
---
---
2022 iRacing Bathurst 1000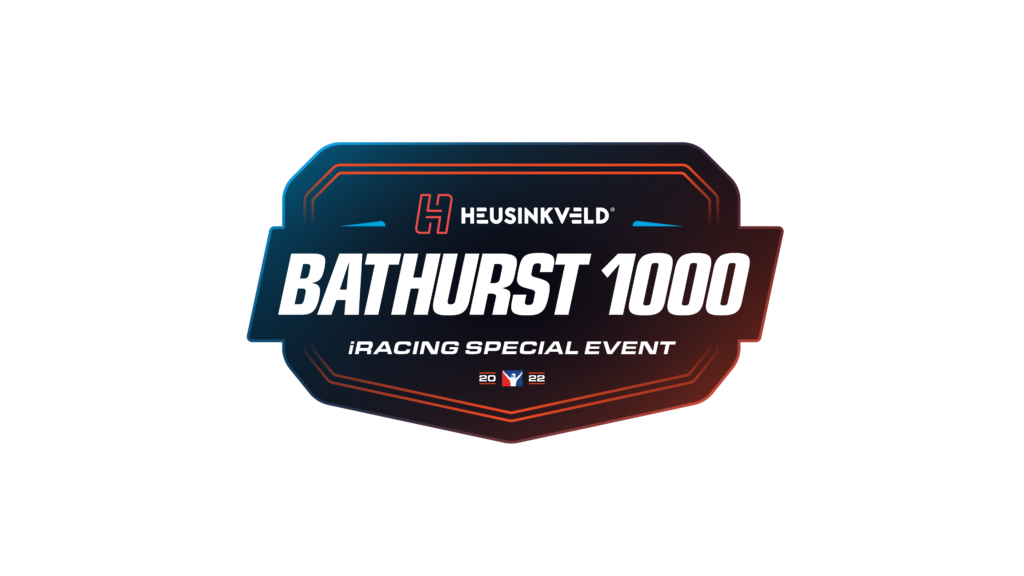 iRacing Presents The Bathurst 1000
The Bathurst 1000 is staged on the Mount Panorama Circuit in Bathurst, New South Wales, Australia. Regarded as the pinnacle of Motorsport in Australia, this is the biggest event on the calendar for the Supercars Series.
Date: September 16th-18th
Timeslot #1 – Saturday 1:00 GMT (Australia Server Series)
Timeslot #2 – Saturday 7:00 GMT (US Server Series)
Timeslot #3 – Saturday 12:00 GMT (US Server Series)
Timeslot #4 – Saturday 16:00 GMT (US Server Series)
---
https://forums.iracing.com/discussion/27748/iracing-presents-the-2022-bathurst-1000
---
Podcast Housekeeping
Leave us a review on your favorite podcast platform to make it easier for more listeners to find the podcast. Mention the podcast to your fellow drivers so they don't miss out, we would appreciate it.
Check out our Discord https://discord.gg/rvRas4DDqF
New Website – Leave Comments https://www.iracerslounge.com/
---
We are in the regular rotation… (Mike)
https://performancemotorsportsnetwork.com/
https://channelstore.roku.com/details/9d27a1e9dd15b92535d7cfe85407288e/the-sim-racing-channel
https://thesimracingchannel.com/watch-live/
Fantasy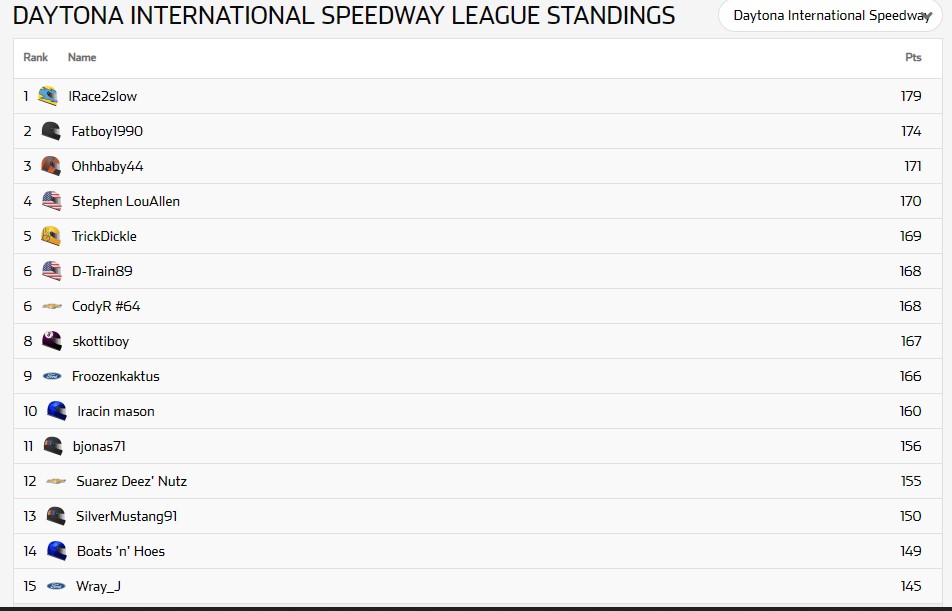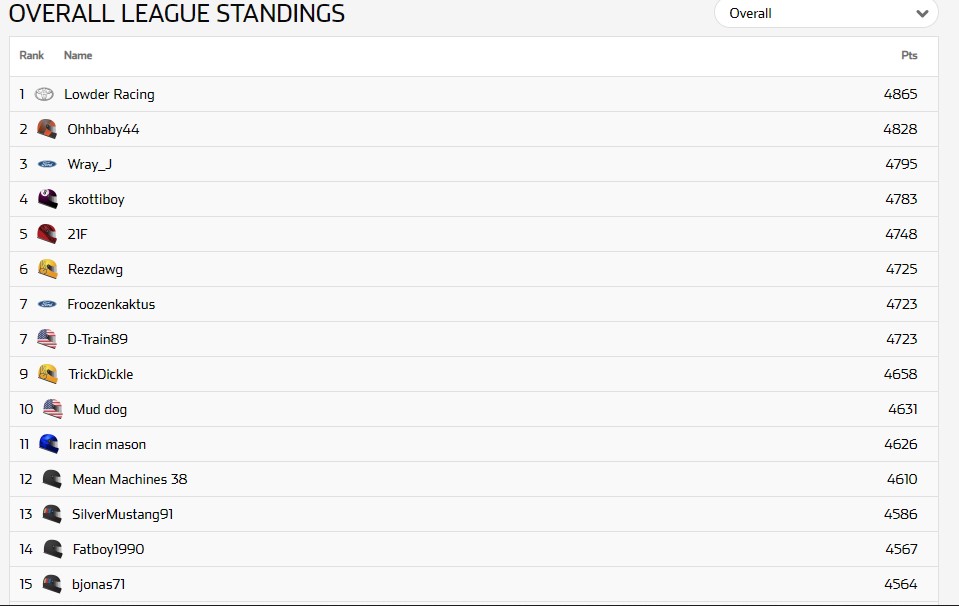 ---
---
Hardware/Software
Brought to you by: SUPREME 3D Printing

Are you looking for that next Sim Rig upgrade, or maybe your man cave needs a little more style, or is your wife wanting to redecorate your home? Well, we here at Supreme 3D Printing have you covered. We create and print tons of different and useful items that is sure to fit everyone's style and budget. If you don't see what you're needing, then feel free to contact us for your needed item.
Check us out Etsy at https://www.etsy.com/shop/Supreme3Dprinting.
---
Can You Bend Your Monitor
A TikTok video posted by Corsair shows of a new PC Monitor that is bendable converting the monitor from a flat panel, to a curve panel.
https://www.tiktok.com/@corsair/video/7135906216382893317?_r=1&_t=8V8o4DNdoVa&is_from_webapp=v1&item_id=7135906216382893317
---
---
Asetek Hydraulic Pedals
The Pagani Huayra R Sim Racing Pedal Set is brought to life through a unique collaboration between Asetek SimSports™. The pedal arms and footplates on the Pagani Huayra R Sim Racing Pedal Set are based on the exact design used in the hypercar itself, with just a few tweaks to fit it for sim racing use. The hydraulic sim racing pedals are plug'n' play out of the box using the Asetek SimSports RaceHub™
https://www.instagram.com/p/Chrve9bK4AO/?igshid=MDJmNzVkMjY%3D
https://www.asetek.com/simsports/product/pagani-huayra-r-sim-racing-pedals/
---
---
Are You Ready for Broken Wrist?
A Traxion article by Thomas Harold-Lord details his experience of getting his hands on a prototype DD Wheelbase by Asetek, called Invicta. The wheel base is promised to produce 27nM of torque.
For reference. Fanatec DD2: 25nM VRS Direct Force Pro: 20nM
https://traxion.gg/asetek-simsports-showcases-27nm-sim-racing-wheel-base-and-ecosystem/?fbclid=IwAR2SQC4YlSgApx4dm8_PVp6A8Z0Tk1JUwbmC_VsjHDa71-2OoBwbVwftcfY
---
---
NGASA Pro Pedals
Sim Racing Corner's posted a video to their Youtube channel giving a quick review on the 3DRAP's NGASA Pro Pedals.
---
https://www.3drap.it/simracing-mods-devices/ignition-series/ngasa-pedals/
https://www.youtube.com/watch?v=lIwO286Kx2o
---
NEW Moza R5
https://mozaracing.com/product/r5-bundle
https://www.youtube.com/watch?v=CuAxZKmM5Ik
https://www.youtube.com/watch?v=GrcluEddenE
https://www.youtube.com/watch?v=RN6slEB95sE
https://boostedmedia.net/sim-racing/hadware-reviews/moza/moza-r5-the-new-cheapest-direct-drive-wheel/
---
---
REVIEW – MOZA Racing FSR Formula Wheel
Will Ford at Boosted Media reviews the new Moza Racing FSR Formula Wheel
https://www.youtube.com/watch?v=pIDHt0Cru9I
https://mozaracing.com/fsr-formula-wheel
---
---
Top 5 Reasons To Choose Sim Coaches
Sim Coaches give 5 reasons why to choose Sim Coaches Hydraulic Pedals
https://www.youtube.com/watch?v=XqAjIzbuAvw
---
---
AMD 7000 Series Details!
The details of the AMD 7000 series processors are outperforming the Intel's at around a 12% average according to the tests done by JayzTwoCents on his YouTube Channel
https://www.youtube.com/watch?v=QlxC88GnUoc
---
---
F-PRO is now SimHub compatible!
Cube Controls announced that their F-Pro Formula Wheel is now compatible with Simhub.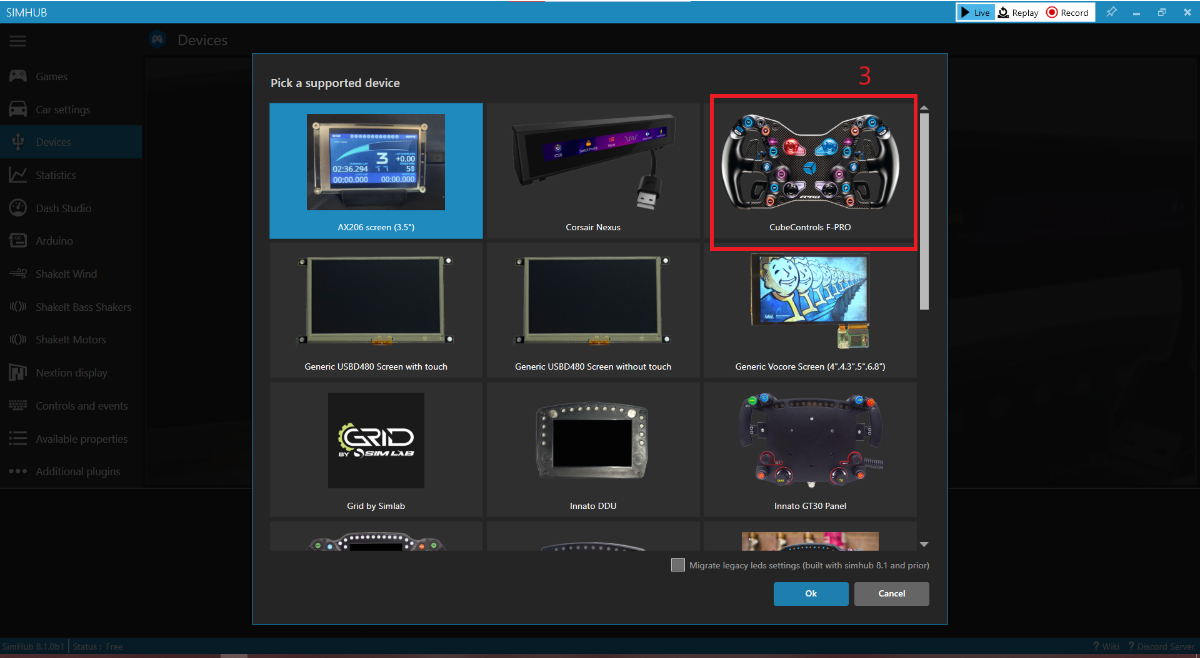 https://www.cubecontrols.com/f-pro-is-now-simhub-compatible/
https://github.com/SHWotever/SimHub/wiki/LED-Editor-guide?fbclid=IwAR25hUVyVX2aDiUxNI1GgA997o1dAGX-fdBwPmcpb3ovx2ld1dK8TcOViGE
---
---
Results
Brought to you by: SIMWRAPS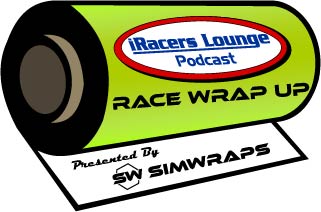 In need of a identity? A wrap is more then vinyl on car, it's you and your teams identity on track, so standout not blend in. SIMWRAPS can design not only race vehicle, but fire suits and helmets as well. SIMWRAPS can work with any budget to make sure you do standout in a crowd field. Make sure to pull in for a pit stop and check out our work at www.SIMWRAPS.com or your typical social media sites like facebook and Instagram.
NASCAR iRacing Series
Fri open: Daytona
Ellis – p6 Greg and I ran P1 thru the first part of the race. Stephen Eventually got up there with us… At one point I made a bad move to the top and lost sometrack position but worked my way up for the final restart for us to be first third and fifth. We lined up 123 on the bottom. We had a nice bit of a breakaway wind up coming to the final corners Stephan made a move on Greg and basically took the win everyone else came up quickly and it was a scramble. But we got the win.
Rochette- P5
Greg – P3 – let 75 laps and lead the white flag lap

Spiker – P13, Q2.

Ran up front, led laps, had a great green flag stop (Lap 39). Saved fuel under every caution. Started 3rd GWC in P3, ran out of fuel in T1/T2. All in all, a plus positive in iR during Daytona Week!
Greg p2 – Led 35 Laps and lead the white flag lap
Hall –

p wreck on white flag, running in third lane, and one of the "greats" made a mistake on the apron and took us all ou
Mike –p Got involved in the first three cautions one and a half minutes damage was able to recover after fixing it up to leave some labs on the final stop I ended up with excessive speeding and the Panthers had to drop to the end with a 18 to go. Got involved in another wreck 2 1/2 minutes damage I was getting it repaired and then at the end of the repair it's so how gave me tires and I lost the lap. Later got the lucky dog and restarting P 10 for the final restart. Got wrecked coming to the line that put me over the incident limit black flag. P
Race : Darlington
Wed Open:
Hall –p19 tough Strength of Field, 4.7 k. Expected to get right at a top 20, should have had a 15th or higher but pitted on the wrong side during green flag stops.
Ellis – p12. Basically ran top five most of the day went to short pad on a green flag stop and the caution came out as we came on the pit Road ended up losing a lap. Never could get it back.
Kyle P – P1 Started 10th and slowly worked my way to the top 5 in the first 7 laps. Lap 13 a caution comes out. I was trying a strategy that didn't work out and restarted P1 but faded fast. In a hand full of laps we got a caution and I got tires. Restarted in the high 20's and through attrition I marched my way back up front. With 6 to go im running 5th and not making up any more spots. A lapper lost it in front of the leaders and took out the top 3 and I edged out 4th place before the caution came out. From there it was focus time and after 4 more restarts I raced my way to a P1. Thank you to Mike for spotting and Bobby for cheering me on.
Tony R – P11 started 2nd. Stayed up front for most of the race. Just ran my tires off of the last 30 laps.
---
---
Official Series
Nascar B-Open (Darlington) P9, Q9. – Good run, my speed fell off a little at the end of the run. Only received one stripe, as I thought I would test my tire wear entering T1 a little aggressively.
---
---
League / Hosted Races
FastTrack League – Michigan
Joe – p9

Greg p5

Mike – p4. A good team showing. Too many cautions at the end we had to pit before the final gwc's…. Several stayed out we still have no idea how they made it on fuel.

Adam – p 26
Hosted –

Ellis -Chris Maguire 87 cars at Talladega started P5 out of 40 got to the lead by lap three got wrecked later where I flipped completely upside down which was pretty fun. They had a competition caution and lined them up again started 19th got the ninth pretty quickly but then got dumped.
Missed the start got a wave around at the halfway mark ran up about halfway through the pack before getting wrecked.
Jen five car at Talledega started P 31 out of 40. Got up to about P6 before I wrecked. Kyle ghosted.
Git R Done GT3 Series
Greg p5 – Slow start to season 3 of the series
---
---
Final Thoughts
---
---
Words Spoken in Closing Audio Clip -""Thank you for listening to the iRacers Lounge podcast make sure to go subscribe to us on iTunes, SoundCloud, or Google Play, Facebook & Twitter, See You On The Track ."
TITLE
iRacing Going Green
Description
On the show this week we'll review the eNascar Coke Series Race at the Lady in Black, Darlington. iRacing announced some electrifying news in their upcoming build. The Monday Night Racing League ends in glorious fashion, And we check out a monitor that answers the question, "should I get a flat screen or curved monitor?" So sit back, relax and join us on the iRacers Lounge Podcast.
iRacers Lounge Podcast is available on iTunes and Apple's Podcasts app, Stitcher, TuneIn, Google Play Music, Spotify, Soundcloud, Podbean, Spreaker, Podbay, PodFanatic, Overcast, Amazon, and other podcast players.
Sponsors:
Hosts:
Mike Ellis – twitter.com/MikeDeanEllis
David Hall – www.twitch.tv/mixmage
Greg Hecktus – twitter.com/froozenkaktus – www.twitch.tv/froozenkaktus
Brian Maccubbin – www.twitch.tv/MacRubbinsRacin
Kyle Pendygraft – twitter.com/LoudPedalGaming
Tony Groves – www.twitch.tv/SirGroves
Adam Josselyn- twitter.com/Jossad83
Tony Rochette – twitter.com/TonyRochette
Tom Dreiling –
Donnie Spiker –
Bobby Jonas –
Links:
Facebook – www.facebook.com/iRacersLounge/
Twitter – twitter.com/iracerslounge
Instagram – instagram.com/iracersloungepodcast/
Web (Show Notes) – iracerslounge.com/