10/6/2022 – Patent Troll – Episode 0351
iRacers Lounge Podcast – Conversation Topics
Brought to you by:

Opening Audio Clip -"Your listening to the iRacers Lounge Podcast where we discuss everything iRacing, in a casual setting, enjoy."`
READ THIS AT THE TOP OF EACH SHOW!!!
Welcome to the iRacer's Lounge, I am your host "XXX". iRacer's Lounge is a podcast for the iRacer, where we talk all things iRacing in a casual setting.
Joining me are the usual characters, ———— 
---
---
Show Introduction
And remember you can follow along with us on your PC or mobile device in real time as you listen to the show and see for yourself all of the great topics and products we'll discuss by visiting iracerslounge.com and selecting show notes. Hope to see you there..
---
---
TITLE SPONSOR READ:
SimCoaches offers the realistic sim racing equipment you need to win more races online…. It is designed for real racers… Hydraulic construction makes them feel just like the real thing. High-Quality Construction, 100% Leak Proof, and Lifetime Warranty are the key features with these pedals. And, they look absolutely amazing… Check out simcoaches.com and use the coupon code IRACERSLOUNGE to get 10% off your purchase. Simcoaches.com is your ticket to feel like your actually sitting behind the wheel of a car. Drive harder and stay on the limit longer…
https://simcoaches.com/?fbclid=IwAR1pJASM3C_nV3wFACEHJrHitf8TOQWro4yp-Etaio1zU8Enbojap2Xff5w
---
Topics
---
---
Are Looking for an iRacing Hat?
iRacing Senior Broadcast Producer, Drew Adamson, teased a Road Atlanta "party" location via Twitter. If you show up, you may get a hat.
---
---
iRacing vs Real Life
SimRacer, via Twitter, shared their thoughts of iRacing's color balance by showing an iRacing Youtube Video of the Radical SR1 at Road America.
---
---
Daytona Track Content Restructure
Beginning with the 2022 Season 4 build, four track layouts will be removed from the [Legacy] Daytona International Speedway – 2008 package and moved into the paid Daytona International Speedway package. These 2008 layouts include Oval, Road Course, Moto, and Short. As a result the Daytona International Speedway package will combine for a total of nine configs (Oval, Road Course, NASCAR Road, Moto, Short, Oval – 2008, Road Course – 2008, Moto – 2008, Short – 2008).
The Rallycross configs that used to be part of the [Legacy] Daytona International Speedway – 2008 package (Rallycross Short and Rallycross Long) will not be affected by this change and will remain as included free content with an iRacing membership. This package will be renamed to Daytona Rallycross.
iRacing will also be adding multiple pieces of all-new content to its list of included cars and tracks for members in coming builds.
https://forums.iracing.com/discussion/28254/daytona-track-content-restructure-beginning-with-season-4-2022#latest
---
---
USF2000- Indy Pro 2000 Series Adjustments
With the launch of Season 1, 2023, we will be making some format adjustments to these 2 series. The goal for these format updates is to provide clarity to the North American open wheel ladder while also promoting an increase in participation.
USF2000 will also be switching to the normal every other hour schedule format with the Indy Pro 2000 running opposite hours. This will make it much easier to back to back these races.
The most prominent change will be the alignment of both series schedules moving forward. Both series will run the same tracks on the same weeks mirroring the real world "Support Series" format. We are also adjusting the scheduling guidelines to require 2 ovals and 10 road courses. Our team will be working with the community managers of both series in the coming weeks to form a plan on how the community will vote for schedules.
Other minor changes will be that both series will be lap based moving forward. We will still target 15 minute races for the USF2000 series while targeting 25 minute races for the Indy Pro 2000 series. USF2000 will continue to use fixed setups while the Indy Pro 2000 will remain an open setup series.
We will also be announcing an updated naming convention for the series to make it more apparent that they are supporting one another.
https://forums.iracing.com/discussion/30201/usf2000-indy-pro-2000-series-adjustments#latest
---
---
Another Retirement
---
---
Yeager Wins iRacing World of Outlaws ButtKicker Late Model Series Finale at Charlotte; Seay Claims Title of $25,000 Series
https://www.iracing.com/yeager-wins-iracing-world-of-outlaws-buttkicker-late-model-series-finale-at-charlotte-seay-claims-title-of-25000-series/
---
---
What can iRacing do to invigorate the Porsche Mission R series?
I bought it from day one, it's certainly different and the quali mode is spectacular.
But the series is practically dead, half the sessions don't even make it to a legitimate field. Has this happened before with iRacing/new car content?
Is there anything they can to increase participation numbers? Or has it fallen flat by iRacing standards?
https://forums.iracing.com/discussion/30184/what-can-iracing-do-to-invigorate-the-porsche-mission-r-series-3-weeks-in-and-its-kind-of-dead#latest
---
---
iRacing Defeats Meritless Patent Lawsuit
iRacing.com is pleased to announce that on September 20th, 2022, the United States District Court for the District of Massachusetts granted iRacing.com's motion to dismiss the patent lawsuit filed against it.
"We are very excited with this result," said iRacing President Anthony Gardner. "It is a big win for us, and by extension the whole industry, which has been working hard to create dynamic track racing surfaces for the racing game community for years and years. The opinion sends a clear message to patent trolls."
https://www.iracing.com/iracing-defeats-meritless-patent-lawsuit/
---
---
Hey Oswego, speedway, we want to come and scan you
---
---
iRacing – Dale Earnhardt Jr Interview – Part 2
N Wilkesboro – Further thoughts on what he was thinking when they scanned the track. Racing in real life was not even a thought process…
What New Projects are you working on with iRacing? Late Model stocks getting a fresh scan, expanding on different manufacturers like the 87 pontiac, street stock we have camaro, but let's get the other makes involved… Bring the wagon legends cars…
Favorite Car and Track Combo – Loves the skippy… talks about skippy at VIR, because that is all they had back in the day… I have a list of short tracks in his phone, hey this is the track we need to add…
Whats Story behind COT Scan? He basically had Tony jr send over a hendrick car no questions asked, and he just had iracing scan it, no permission was seeked from Rick, or Chevy, or anyone, we just scanned it… I had to get motor torque info through 'back channels' so to speak….
What Does It Mean to You to still race as a member in special events? This is my passion its all the free time that I have… When I am in a race I want the same experience as all the other drivers… The pool of drivers has gotten so much larger i have been relegated to a mid pack status….
---
iRacing SCCA Runoffs
The SCCA National Championship Runoffs is the end-of-year championship race meeting for Sports Car Club of America Club Racing competitors. Divisional champions and other top drivers from the SCCA's 116 regions are invited to participate at the Runoffs. National championships are awarded to the winners of each class. The iRacing version will use Super Sessions. The top 40 drivers in the points for the week in each of the corresponding series, will be eligible to race in the Super Session. However if someone doesn't show up, the next highest person in points is promoted.
Each of these races will be broadcast on RaceSpot for 8 hours of wall-to-wall racing across multiple disciplines.
When:
Date: October 17-22nd (Super Session events held on October 22nd and 23rd)
https://forums.iracing.com/discussion/29978/iracing-scca-runoffs-presented-by-sim-lab
2022 Crandon Championship
iRacing Presents 2022 Crandon Championship
The Crandon Championship is an iRacing Special Event held at Crandon International Raceway using the Pro 4 Off-Road Racing Trucks.
Date: October 19th – October 23rd
October 19th through the 21st 2 timeslots at 01:00 GMT and 15:00 GMT, and 1:00 GMT on October 22nd.
October 22nd and 23rd Super Session taking the top 20 in overall points from the race week.
Super Session Timeslots – Saturday October 22nd at 15:00 GMT and Sunday October 23rd at 01:00 GMT.
https://forums.iracing.com/discussion/30065/iracing-presents-2022-crandon-championship
---
2022 Petit Le Mans
iRacing Presents Petit Le Mans powered by VCO
Petit Le Mans is a 10 hour endurance race held annually at Road Atlanta in Braselton, Georgia. It is a marquee event in the IMSA WeatherTech SportsCar Championship.
When:
Date: October 7-9th
https://forums.iracing.com/discussion/29535/iracing-presents-the-2022-petit-le-mans-powered-by-vco-bop-added
---
Podcast Housekeeping
Leave us a review on your favorite podcast platform to make it easier for more listeners to find the podcast. Mention the podcast to your fellow drivers so they don't miss out, we would appreciate it.
Check out our Discord https://discord.gg/rvRas4DDqF
New Website – Leave Comments https://www.iracerslounge.com/
---
We are in the regular rotation… (Mike)
https://performancemotorsportsnetwork.com/
https://channelstore.roku.com/details/9d27a1e9dd15b92535d7cfe85407288e/the-sim-racing-channel
https://thesimracingchannel.com/watch-live/
Fantasy
Hardware/Software
Brought to you by: SUPREME 3D Printing

Are you looking for that next Sim Rig upgrade, or maybe your man cave needs a little more style, or is your wife wanting to redecorate your home? Well, we here at Supreme 3D Printing have you covered. We create and print tons of different and useful items that is sure to fit everyone's style and budget. If you don't see what you're needing, then feel free to contact us for your needed item.
Check us out Etsy at https://www.etsy.com/shop/Supreme3Dprinting.
---
"irSidekick Controls" program
https://forums.iracing.com/discussion/comment/239823/#Comment_239823
---
---
A German iFlag
3DSimgear out of Germany has created an iFlag device.
https://shop.3d-simgear.de/en/?97670=
---
---
Does the MOZA CS Button Plate Fit?
The Sim Racing Corner puts the MOZA CS Button Plate to the test to determine if the plate will fit aftermarket wheels.
https://www.youtube.com/watch?v=cGlpslREAyA
---
---
An Amazon Sequential Shifter
Amazon offers a Sequential Shifter for only $129.
---
---
Corsair Communication About PSU's
iRacers Lounge Podcast's own, Steve Thompson reached out to Corsair to learn more about Corsair's compatibility with the new NVIDIA 40 Series cards.
According to Corsair, they do not currently have any "ATX 3.0" but their current, Type 4 CORSAIR PSUs will be compatible with 40 series GPUs using the PCI-e 8-pin power to 12VHPWR connector that will be included with the 40 series graphics cards.
Links Below: Compatible PSU's
https://www.corsair.com/us/en/Categories/Products/Power-Supply-Units/axi-series-config/p/CP-9020087-NA
https://www.corsair.com/us/en/Categories/Products/Power-Supply-Units/RMx-Series/p/CP-9020201-NA
https://www.corsair.com/us/en/Categories/Products/Power-Supply-Units/HXi-Series-Fully-Modular-ATX-Power-Supplies/p/CP-9020215-NA
Link Below: 12VHPWR Cable from Corsair
https://www.corsair.com/newsroom/press-release/ready-to-go-beyond-fast-corsair-announces-compatibility-for-nvidia-40-series-graphics-cards
Link Below: Corsair Press Release
https://www.corsair.com/us/en/Categories/Products/Accessories-%7C-Parts/PC-Components/Power-Supplies/600W-PCIe-5-0-12VHPWR-Type-4-PSU-Power-Cable/p/CP-8920284
---
Intel 13th Gen Release
https://forums.iracing.com/discussion/29967/intel-13th-gen-release-and-general-discussion-thread#latest
---
---
ASCHER-RACING F64-USB V3
https://ascher-racing.com/de/steering-wheels/f64-usb-v3
---
---
All in 1 Gaming

https://allin1gaming.com/phantom-edition
Results
Brought to you by: SIMWRAPS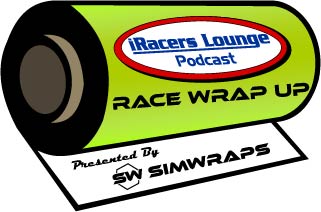 In need of a identity? A wrap is more then vinyl on car, it's you and your teams identity on track, so standout not blend in. SIMWRAPS can design not only race vehicle, but fire suits and helmets as well. SIMWRAPS can work with any budget to make sure you do standout in a crowd field. Make sure to pull in for a pit stop and check out our work at www.SIMWRAPS.com or your typical social media sites like facebook and Instagram.
NASCAR iRacing Series
Friday Open: Tally
Rochette P20 had a dipshit stop before pitroad when i was pitting giving me a passing under yellow and just couldn't get my lap back
Greg – wrecked out
Donnie – P8, Q4
Mike – dnf- had a great race actually led. The most laps was leading on the outside with three to go had a guy behind me. That said he was going to stay with me via private message on the back stretch going into three he decided to go low and leave me out, and when he did he got hooked by the guy on the bottom and a wrecked us all.
Sunday Open

Rochette –P4 hung out with a couple of guys that we just stayed 1-3 whole race tried to make a move on last lap lost a spot

Hall – p8, to few cars could make the low line fast, so every restart was a race to the wall

Steve -p21 Started 31st ran in the back most of the race got up to 3rd around lap 86 and tried to avoid a wreck and got doored by my poor decision to split 2 cars and ended up with a black flag by going thru the grass on the front stretch and going thru the pits. Ended parking it be a lap down and not able to make up any spots so I didnt get any more incident points on the final 4 laps.
Sunday fixed

Mike -p20 – Ran top 5 and led some laps, early on we had a great 7 car break away 4 second lead, then after gf stops, 11 second breakaway…eventually cautions started happening and i got involved but little damage – kept working my way up but got completely destroyed on the white and could not finish.

Steve p12 – Started 27th went 2 laps down after entering closed pit. Mike said keep going, got the 2 laps back. Led the last two laps with a crash with one to go and the caution came out. Ended up getting wrecked on the white flag lap in a 4 huge crash and my car was so damaged I couldnt make it across the start finish line.
Wednesday Open: Charlotte
Hall – p 17, Top split, only got my spots on survival
Ellis – started P 14. Got to p eight by the end of lap one. eventually I got to p five by lap 13. I barely touch the wall and it killed the car. He would not roll at all head to toe to pit lane. Eight minutes Required damage came back out with eight laps down about 20th work my way back up to 16th.
Thurs Open

Ellis – p1 – qualified p4- got to third pretty quick and battled with second all the way to the pitstop. I got by him right before the stop. meanwhile the leader, who had gapped us, crashed out and wrecked. After pitstops I inherited the lead with a 14 second gap. Was able to maintain the gap until the end of the race. So that's three NASCAR wins this year Bristol, dirt, Atlanta, and Charlotte Roval…. My 86 career win
---
Official Series
Ellis – F2000 Lanier. Was running P8 moving forward. When I got tagged from the inside and spun, with no cautions, I fell back to 12Th. Then a few laps later somebody spot in front of me and came back across the track and collected me and broke off both front corners of the car DNF.
Skip barber at Mount panorama. Bathurst. Rect in qualify not enough time to even try again. Started P6 eventually got to P two and was within 2 1/2 seconds of the leader when I caught a lap car, and he basically stopped right in front of me, and I drove right through him. Dnf.
SPIKER -.Nascar B Open P7, Super Late's P9, Street Stock P9

---
League / Hosted Races
Hosted –

Ellis – Chris McGuire hosted supercars at Michigan P 12 came from dead last up to running ninth got hit and had the save of my life.
Brian- crashed out last one. Finished the race though.
DP's at tally. Wheel barrow race. Ffb turning off ruined my race.
---
---
Final Thoughts
---
---
Words Spoken in Closing Audio Clip -""Thank you for listening to the iRacers Lounge podcast make sure to go subscribe to us on iTunes, SoundCloud, or Google Play, Facebook & Twitter, See You On The Track ."
TITLE
Patent Troll
Description
On tonight's show will talk about patent trolls, we hear what Dale Earnhardt Jr has to say about all things iRacing, you'll get our thoughts on the new cube controls wheel and as usual we have tons of other hardware topics.
So sit back, relax and join us on the iRacers Lounge Podcast.
iRacers Lounge Podcast is available on iTunes and Apple's Podcasts app, Stitcher, TuneIn, Google Play Music, Spotify, Soundcloud, Podbean, Spreaker, Podbay, PodFanatic, Overcast, Amazon, and other podcast players.
Sponsors:
Hosts:
Mike Ellis – twitter.com/MikeDeanEllis
David Hall – www.twitch.tv/mixmage
Greg Hecktus – twitter.com/froozenkaktus – www.twitch.tv/froozenkaktus
Brian Maccubbin – www.twitch.tv/MacRubbinsRacin
Kyle Pendygraft – twitter.com/LoudPedalGaming
Tony Groves – www.twitch.tv/SirGroves
Adam Josselyn- twitter.com/Jossad83
Tony Rochette – twitter.com/TonyRochette
Tom Dreiling –
Donnie Spiker –
Bobby Jonas –
Links:
Facebook – www.facebook.com/iRacersLounge/
Twitter – twitter.com/iracerslounge
Instagram – instagram.com/iracersloungepodcast/
Web (Show Notes) – iracerslounge.com/