12/29/2022 – 12 Steps of Daytona – Episode 0363
iRacers Lounge Podcast – Conversation Topics
---
---
Opening Audio Clip -"Your listening to the iRacers Lounge Podcast where we discuss everything iRacing, in a casual setting, enjoy."`
READ THIS AT THE TOP OF EACH SHOW!!!
Welcome to the iRacer's Lounge, I am your host "XXX". iRacer's Lounge is a podcast for the iRacer, where we talk all things iRacing in a casual setting.
Joining me are the usual characters, ———— 
---
---
Show Introduction
On the show today we welcome back former iRacers Lounge co-host Will Gibson who will help us cover the ongoing controversy with the Indy Car Series in iRacing. We'll check out the winner of the Trading Paints Paint of the Year, and there's lots of new hardware to catch up on that you won't want to miss, and we look forward to the new year, and that means the Daytona 24.
And remember you can follow along with us on your PC or mobile device in real time as you listen to the show and see for yourself all of the great topics and products we'll discuss by visiting iracerslounge.com and selecting show notes. Hope to see you there..
---
---
---
Topics
---
---
Indy Car iRacing Re-Hash
It's been a little over a week, and the iRacing community is taking charge.
Do we have any lawyers here in the mix of iracing drivers? This almost sounds like grounds for a class action lawsuit against Indycar by the iracers of the world.
https://forums.iracing.com/discussion/comment/279905/#Comment_279905
IndyCar's abandonment of an established entryway comes at an inopportune time, as the series has finally seen a long-needed influx of young new fans in 2022. Forbes reports that the first three televised IndyCar races of the season brought in the series' highest viewership in 19 years and that its streaming audience had an average age in the 30s. That stands in stark contrast with the majority of IndyCar fans, which Racer reports are much older: 68.3% of IndyCar's TV audience is 55 or older. A whole 43.6% are 65-plus, which puts the series at risk of losing most of its fanbase over the next few decades.
https://www.thedrive.com/news/indycar-is-pulling-out-of-iracing-and-everyone-is-pissed-off
So I can't even say I was born and raised in Indy on my iracing profile? That seems a bit far to ban a very standard abbreviation of a city, let alone ban Indy500 (if split apart) and Indycar directly.
So it's now against the rules for me to say in my profile that I joined Iracing due to being a big Indycar fan from Indy, who's attended 30 Indy 500s.
https://forums.iracing.com/discussion/comment/279706/#Comment_279706
https://m.facebook.com/story.php?story_fbid=pfbid0KsuWSctoACs1gLdMcAfNSnPLXzSYPGHDYKqkNB5NG8pcx4u5XWCgxPf3X4Lvkjzal&id=100063466632982&mibextid=qC1gEa
---
---
Trading Paints Winner
Paul Newton was voted winner of the Trading Paints Paint of the Year with his Nascar Racing Ford Mustang
---
---
Steve Myer's Spreading Holiday Cheer
During the Christmas weekend, iRacing's Steve Myers was answering people and need and gifting them iRacing content.
---
---
Never Sleep and Drive
Fellow iRacer Mark Bolton, posted to the iRacing Community Facebook Group about a recent adventure he had while sleeping and driving. He, most likely joking, attributes his life saving driving skills to iRacing,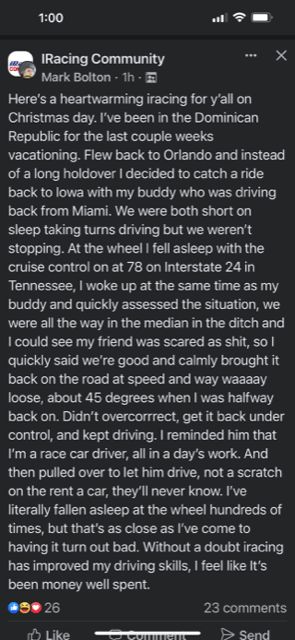 ---
---
5th Annual Podium 500
Podium E-Sports put out a tweet promoting their "Podium 500." This race is the e-sports broadcasters annual 500 miler at Daytona.
---
---
WoO Sprint Car Series
This week, as the series visited Federated Auto Parts Raceway at I-55, Edens bounced back in a big way: he won the first heat over top qualifier Aiden Bierlein, led 13 laps of the race, and grabbed the lead for the last time with just a handful of laps to go to return to the winner's circle for the first time this season.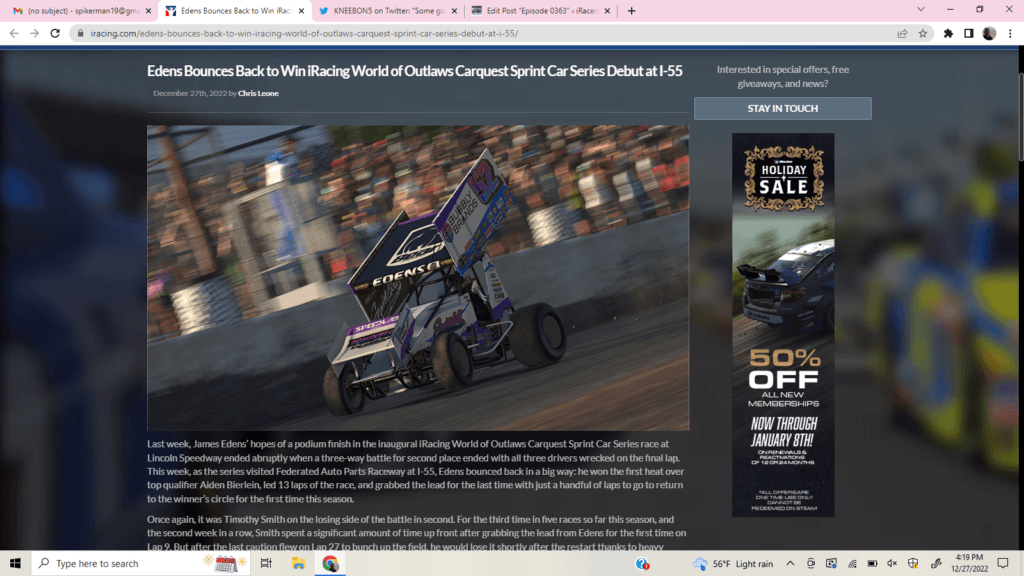 | | | | | | | | | |
| --- | --- | --- | --- | --- | --- | --- | --- | --- |
| Fin. | St. | No. | Driver | Laps | Interval | Led | Best | Pts. |
| 1 | 1 | 52 | James Edens | 35 | | 13 | 10.670 | 78 |
| 2 | 3 | 86 | Timothy S Smith | 35 | -0.381 | 19 | 10.684 | 75 |
| 3 | 7 | 48 | Dylan Yeager | 35 | -0.916 | 0 | 10.929 | 71 |
Alex Bergeron, 327
Tyler Schell, 301
Timothy Smith, 293
Kendal Tucker, 282
JD Brown, 268
---
RIP Barney?
One of iRacing's legendary flagmen, Barney, was struck by a skybound Legends car. Barney was in action waving the yellow flag at AMS at the time of the incident. Barney's condition is unknown at this point.
---
---
Tony Kanaan Muscling Around the Track
Tony Kanaan posted a video on Istagram of him straining his way around the track with his foerce feedback setting cranked up
---
---
Highlights of the Week – 12.28.22
iRAcing posted the video of their top 5 highlghts of the week
---
---
People Still Don't Know Better!
Benjamin White posted a twitter video of a driver in his race sessiom dropping an inappropriate slur that will certainly result in a long suspension, if not worse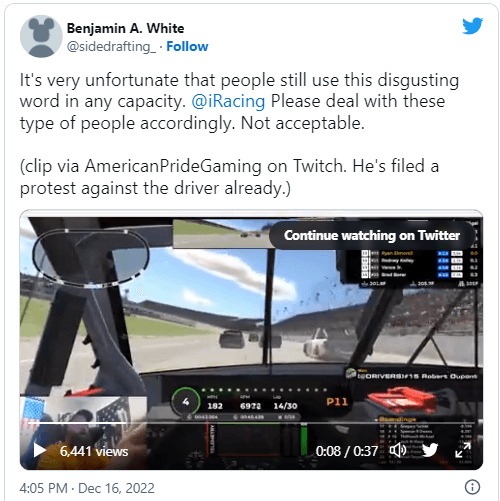 ---
---
Majors Series
A new year in the Majors is just around the corner, in fact registrations for the first round are now open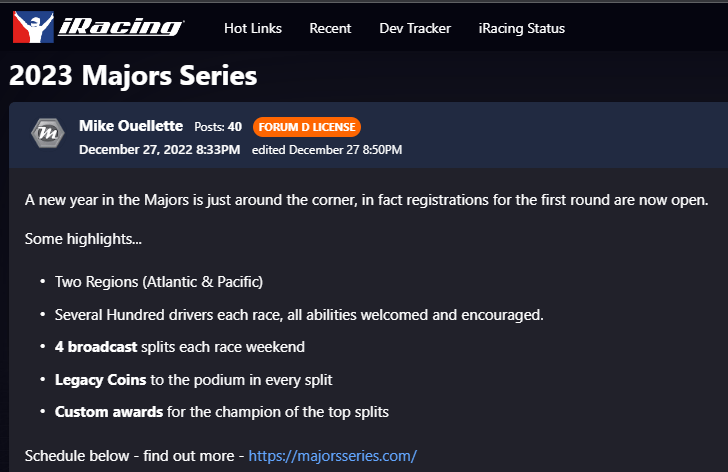 https://forums.iracing.com/discussion/34374/2023-majors-series
---
---
Special Event iRacing Roar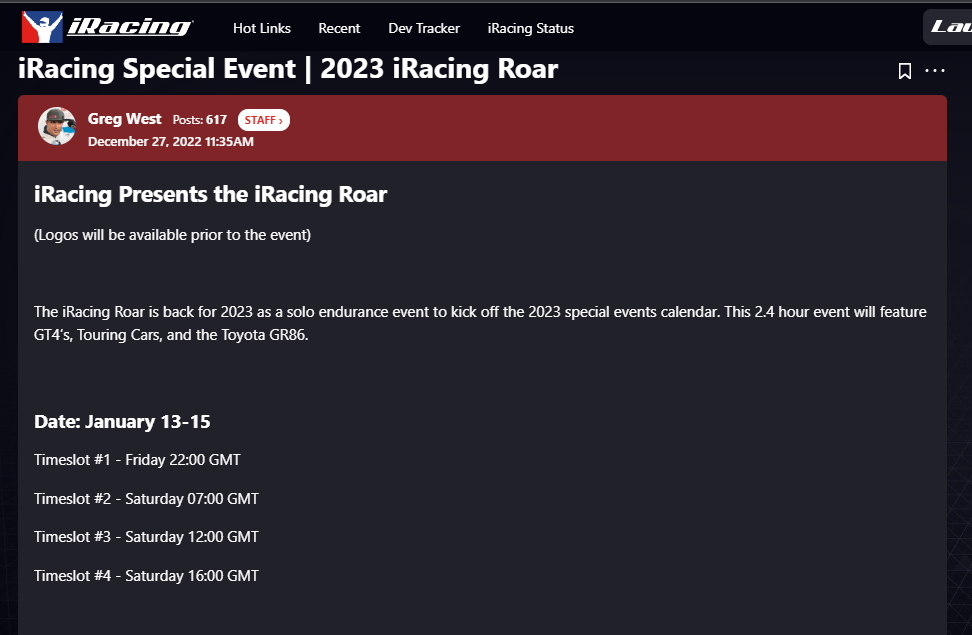 https://forums.iracing.com/discussion/34352/iracing-special-event-2023-iracing-roar
---
---
Special Event Daytona 24
https://forums.iracing.com/discussion/34353/special-event-2023-iracing-daytona-24h-powered-by-vco
---
---
Podcast Housekeeping
Leave us a review on your favorite podcast platform to make it easier for more listeners to find the podcast. Mention the podcast to your fellow drivers so they don't miss out, we would appreciate it.
Check out our Discord https://discord.gg/rvRas4DDqF
New Website – Leave Comments https://www.iracerslounge.com/
---
We are in the regular rotation… (Mike)
https://performancemotorsportsnetwork.com/
https://channelstore.roku.com/details/9d27a1e9dd15b92535d7cfe85407288e/the-sim-racing-channel
https://thesimracingchannel.com/watch-live/
Fantasy
---
---
Hardware/Software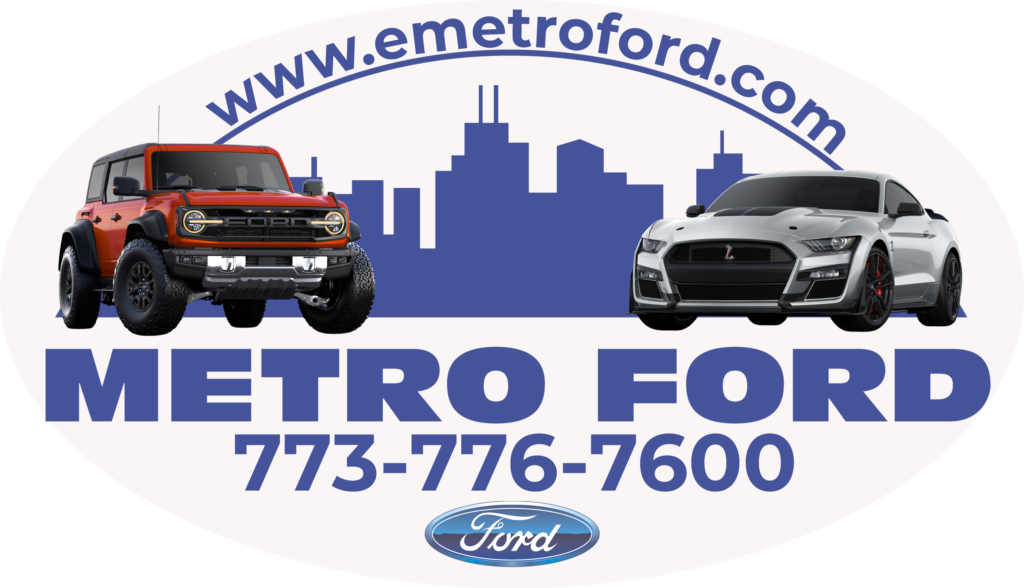 ---
DBox Motion without the DBox
Dbox in conjunction with R Seat has created a motion rig without the look of a full motion rig
https://traxion.gg/the-rseat-and-d-box-hf-l4-is-a-sim-racing-and-movie-watching-haptic-feedback-platform/
---
---
Fanatec F1 Cockpit
Gamer Muscle checks out Fanatec's new F1 simulator at the Sim Racing Expo
https://forum.fanatec.com/discussion/27092/new-fanatec-formula-simulator-prototype
---
---
Sim Switch
Gamer Muscle got to try out the Sim Switch sim rig with a fully adjustable, motorized pedal setup
https://shop.getcloserracing.com/
---
---
Qubic System QS-V20
The Qubic System QS-V20 4DOF Motion Racing Simulator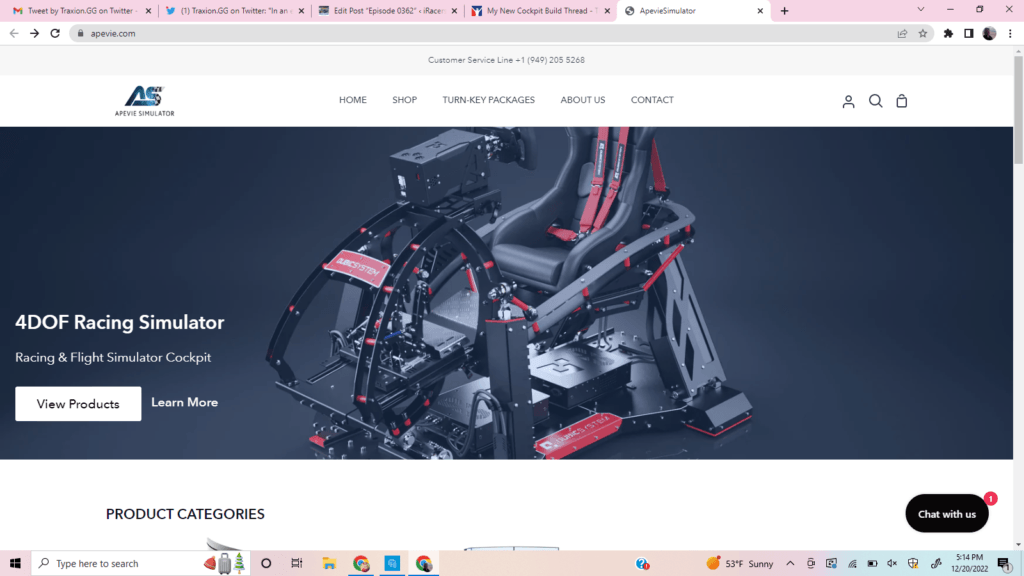 https://www.apevie.com/collections/cockpits-chassis/products/qubic-system-qs-s25-6-dof-simulator
---
---
Results
---
---
Official Series
Ellis- Indy pro 2000 at Rd., Atlanta qualified fourth out of 14. Wreck out turn one lap while I suck.

Qualified seventh out of 18. Lap one turn to. I spun off on my own, fell back to 17, but was able to recover up to finish 10.

F 2000 at Rd., Atlanta. Car number six out of 14.Q p6. Got p2. Led some laps.
F 2000 at oulton park. Went off in the garage and add an unfortunate, rejoin and collected three other cars.

Qualified sixth out of 15. The leader spins it in lap one turn one second place slows down dramatically, and I drive over the top of him. I need to pay for a black flag came back out and drove up to seventh.

In the pro 2000 at Alton park. Qualified ninth out of 18. Finished P8.
I qualified nine out of 15. On lap to the two cars in front of me collide and turn sideways on the track and I T-bone my way in car is destroyed.
Skip barber at Bathurst qualified P3 out of 18. Got clear of the packet and was running p2. We had a huge gap on everybody else. I ended up spending and damaging my front wing, which slowed me down several seconds allowed. However, with the gap I was able to finish p4
IMSA – The Glen

Hall – p3, p3, p4, p wrecked in chaos, p self spun fighting for win, P1, First in BMW, leader ran out of gas!, p9, VR crashed forgot to close Civ 6
Ellis – p9. Lock the brakes in turn one lap one five minutes damage finish the rest anyway.

Had a pretty good beginning of the race and had clipped the grass. Just a hair has slowed down because of it and got ran over from behind 15 minutes damage DNF.

Euro Sprint Series – Spa

Hall – P3, p2, p5, P1, P1 (This one stolen on last lap), p7
Monza – p7, p5, p6
---
---
League / Hosted Races
Hosted –

Daytona prototypes at Texas. Wrecked out.
87 at Talladega wrecked out
Radicals at Virginia, P 10
Old INDYCAR at Michigan P5
Winter league-

Mike -p ended up, hitting under Grean and sure enough the caution came out while all pit Road, this is two weeks in a row. This is happened to me. I had to take the wave around. Ended up p16

David – P wrecked. A driver is off the pace on the wall. As soon as I turn low to go by, he pulls across the track in front of me trying to get out of the . I over correct avoiding him.

OBRL Cup
Brian – Talladega P6 Didn't qualify, but should have. Started near the back and lost the lead draft pretty quickly. The race stayed Green until the last couple of laps, so I was able to regroup with the main field and was able to grab a few laps on the GWC finish.
---
---
Final Thoughts
---
---
Words Spoken in Closing Audio Clip -""Thank you for listening to the iRacers Lounge podcast make sure to go subscribe to us on iTunes, SoundCloud, or Google Play, Facebook & Twitter, See You On The Track ."
TITLE
12 Steps of Daytona
Description
On the show today we welcome back former iRacers Lounge co-host Will Gibson who will help us cover the ongoing controversy with the Indy Car Series in iRacing. We'll check out the winner of the Trading Paints Paint of the Year, and there's lots of new hardware to catch up on that you won't want to miss, and we look forward to the new year, and that means the Daytona 24. So sit back, relax and join us on the iRacers Lounge Podcast.
iRacers Lounge Podcast is available on iTunes and Apple's Podcasts app, Stitcher, TuneIn, Google Play Music, Spotify, Soundcloud, Podbean, Spreaker, Podbay, PodFanatic, Overcast, Amazon, and other podcast players.
Sponsors:
Hosts:
Mike Ellis – twitter.com/MikeDeanEllis
David Hall – www.twitch.tv/mixmage
Greg Hecktus – twitter.com/froozenkaktus – www.twitch.tv/froozenkaktus
Brian Maccubbin – www.twitch.tv/MacRubbinsRacin
Kyle Pendygraft – twitter.com/LoudPedalGaming
Tony Groves – www.twitch.tv/SirGroves
Adam Josselyn- twitter.com/Jossad83
Tony Rochette – twitter.com/TonyRochette
Tom Dreiling –
Donnie Spiker – twitter.com/Spikerman19
Bobby Jonas –
Links:
Facebook – www.facebook.com/iRacersLounge/
Twitter – twitter.com/iracerslounge
Instagram – instagram.com/iracersloungepodcast/
Web (Show Notes) – iracerslounge.com/