2/9/2023 – State of the Sim – Episode 0369
iRacers Lounge Podcast – Conversation Topics
---
---
Opening Audio Clip -"Your listening to the iRacers Lounge Podcast where we discuss everything iRacing, in a casual setting, enjoy."`
READ THIS AT THE TOP OF EACH SHOW!!!
Welcome to the iRacer's Lounge, I am your host "XXX". iRacer's Lounge is a podcast for the iRacer, where we talk all things iRacing in a casual setting.
Joining me are the usual characters, ———— 
---
---
Show Introduction
On the show this week we'll check out an informative message fron the iRacing Development Team, an iRacing infuencer asks if eSports is killing sim racing. We'll check out a video showing how tomake iRacing better, and it's less than a week before the iRacing Daytona 500 begins, SO LET"S GO!
And remember you can follow along with us on your PC or mobile device in real time as you listen to the show and see for yourself all of the great topics and products we'll discuss by visiting iracersmlounge.com and selecting show notes. Hope to see you there..
---
---
Topics
---
---
iRacing Development Update
Over the past year-plus, a significant focus has been placed on increasing the size of our team and hiring talented and experienced new developers. Our teams have been reinforced with new artists, programmers, creative talent, production staff and managers. For example, one high level engineer joined us with years of experience working on both the consumer and pro version of a different sim. One of our top creative hires has experience spanning decades across sims of multiple racing disciplines, ranging from rally to oval. Several of these new hires come from Slightly Mad Studios (a former fellow sim development studio), and they worked on Project Cars and other racing titles. We always have had a lot of respect for these racing studios and teams, and are excited to bring their experience, expertise, and fresh ideas to iRacing.
In regard to dirt oval racing, we have a team with varying skill sets doing a full review and full refresh. The dynamic track surface, tires, physics, dirt, water, etc. is complicated and a time-consuming endeavor to improve the racing, but we are making progress. Among other things, we are making adjustments to the tires. We are making improvements to the dirt track composition and surface itself, which is critical. The engineers have also provided more car tuning tools to the vehicle dynamics engineers, production people and testers. The outcome we are seeing is that the cars feel more connected to the track than in the past, which is something we have struggled with on dirt. We are seeing a bigger separation from a tacky (fresh) race track to a slick (worn out) race track that should lead to more realistic race lines. Overall, the cars are just much more realistic, fun and enjoyable to drive. I'm not trying to hype any of this, I'm just trying to provide an update. We do many things well already, so this is not a complete overhaul. I think you will find it is just a very nice improvement and hopefully you will agree it is more fun and realistic. As far as timing on a release to you, our members, I think there is an outside chance for the March build, but a more realistic target is June.
We are essentially doing the same thing for pavement oval as above; a dedicated team is taking a fresh look, but we are not as far along as we are with dirt oval. We certainly still have the goal to release improvements this year for oval racing. Additionally, we think some of the improvements we are making for dirt oval racing will translate to dirt road racing, and we hope to get to that as well.
As far as road racing and racing in general, as most of you know, a massive project has been underway to add rain and a whole new dynamic weather system to iRacing. We are very excited about how it is all coming together. The plan for that is also to release it this year, and we are really pushing to do that. However, I will get yelled at if I promise anything; it is such a big project. If it was done to our expectations, we would have already released it, so we still have some work to do.
The tires themselves are also being worked on constantly which will improve all forms of racing. Of course, rain created a tremendous amount of new tire and track surface work, or as our engineers call the rain tire work in their technical design document, "Tires on a Film of Fluid".
A major project over 2022 in regard to tires was developing a finite element model (FEM) specific to vehicle racing tires. The intention of this separate model was to build a tool to accurately simulate the behavior of tires under different operating conditions, especially to analyze the loads and forces/moments occurring in the contact patch. With this tool available, we should be able to extend and improve iRacing's current tire model to respond more accurately to these loads, forces and moments.
While our list is extensive and development efforts will span many seasons of development, some notable upcoming projects include Algarve, Aragon, Jerez, Misano, Pukekohe, and Lédenon. We have actually signed several other great International tracks beyond these, but that is enough to tease for today. We are also returning to an iRacing favorite that has become outdated: Zandvoort. Zandvoort was scanned last week and it will be going straight into our production process. Locally, our US-based team is on their way to California to capture data on a dirt oval and paved short oval, and our collaborative projects with NASCAR continue to expand and evolve as we are working on additional track-related R&D projects and updates.
https://forums.iracing.com/discussion/36647/iracing-development-update-on-a-few-things/p1
We would like to rescan/redo Spa as well.
https://forums.iracing.com/discussion/comment/300604#Comment_300604
---
---
75 Years of Next Gen's
According to a re-tweet by Trading Paints of Paul Newton, Paul Newton plans on releasing all the past Cup Champion's Paint Schemes in a Next Gen form.
---
---
E A Sports, it's in the Verstappen
Max Verstappen and EA Sports have joined forces. Verstappen will help promote future EA Sports Racing and Sports games.
---
---
Update on iRacing and Russia
Greg West: Good day,
Unfortunately, due to the war with Ukraine and the associated international sanctions, iRacing is having difficulties conducting business in Russia.
As a result of these issues, several months ago we stopped accepting new direct customers from Russia. Unfortunately, we are forced to take the next step to minimize memberships with our existing direct Russian customers. We urge you not to renew your membership if you are a direct Russian customer (as opposed to non-direct customers that are on iRacing via Steam) or purchase any additional cars and tracks.
Additionally, starting on March 7, 2023, direct Russian customers will no longer be able to use any payment type to make purchases on iRacing including: cars, tracks, or renew your direct iRacing membership.
Russian iRacing Steam customers will still be able to have memberships through Steam and new Russian customers can also join through Steam. These transactions are managed directly through Steam, not iRacing.
Direct iRacing members may contact customer support at support@iRacing.com with any questions.
We sincerely apologize for this action, it does not benefit iRacing, but we were left with little choice.
We do hope one day we can return to providing full direct iRacing memberships to customers located in Russia.
Thank you for understanding.
Sincerely,
iRacing
https://forums.iracing.com/discussion/36644/update-for-russian-iracing-member-accounts
---
---
Are eSports Killing Sim Racing?
The Win at all cost mentality – Gentlemen racing is out the window….
Live embarrassment – Using big stars like Max when it goes wrong sim racing looks bad with a lot of people watching us.
Focus on esports instead of sim racing
Big Money – Big Companies – Controlling everything
Licensing is getting worse not better
---
---
Porsche Supercup Round 1
Zac Campbell kicked off the chase towards the 2023 Porsche TAG Heuer Esports Supercup championship with a win in the feature race from Hockenheimring Baden-Wurttemberg, passing Lasse Bak on Lap 4 and leading the balance of the race to return to the top step of the podium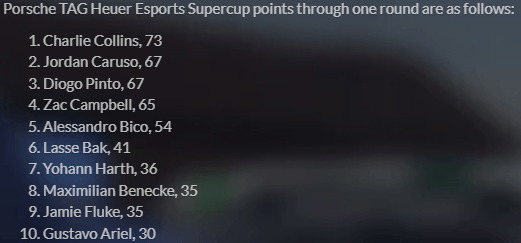 ---
---
Season 1 Patch 4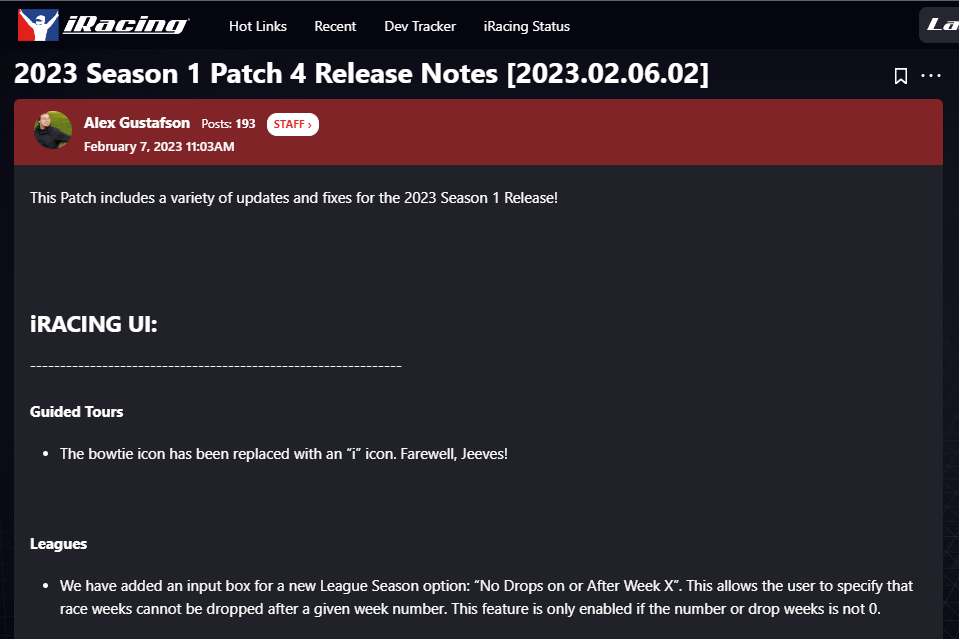 https://forums.iracing.com/discussion/36829/2023-season-1-patch-4-release-notes-2023-02-06-02
---
---
Stolen 500 Car
Brendan Hypprstar Tweeted his Daytona 500 protest car scheme
---
---
Screen tp Speed
Screen to Speed, the ladies only racing series, has just 5 days left to make it through the qualifying rounds
---
---
Spartan Sim Racing League
dave fuge jr
The Spartan SimRacing League (SSRL) Cup Series will be competing on select Monday nights starting Feb 27th and concluding at the end of October. This is a 50% fuel and distance league, putting an emphasis on race strategy and race craft, not just blinding speed. This is an open set up league that will also have at least 1 set up provided by the community for everyone to try, so you do not have to be a set up expert to be able to race with us. The total schedule is 24 races, with 7 Groups of 3 races to determine who will compete for the championship. The final 3 races will decide the champion, with a group of 10 drivers competing. There is also a Tier 2 championship available for the remaining drivers that did not make the Final 10. More detailed information on the procedure is located on our website at www.spartansimracingmedia.com .
The SSRL Cup Series prides itself on clean, competitive racing and a sense of community and camaraderie amongst the drivers. The races are professionally broadcasted by Prime Time Racing TV. Season 1 races can be viewed on their YouTube channel.
This league has cash and product prizes. Each race will have payouts and cash awards, and at the end of the season there will be final championship payouts and prizes. There may also be a team championship if there are enough teams signed up to compete. There are two different competitors' fees to race, but there is only one that is mandatory. That is $10 per race that you compete in, which is the pool that gets paid back on the individual race payouts. The second fee is the championship fee, which is $150 for the season. This fee is not mandatory, but if you want to be involved in the end-of-year cash and prizes, you have to be bought into that.
All league business is conducted through our SSRL Cup League discord channel. The link to the discord channel is on the website.
https://spartansrl.weebly.com/
---
---
Bathurst 12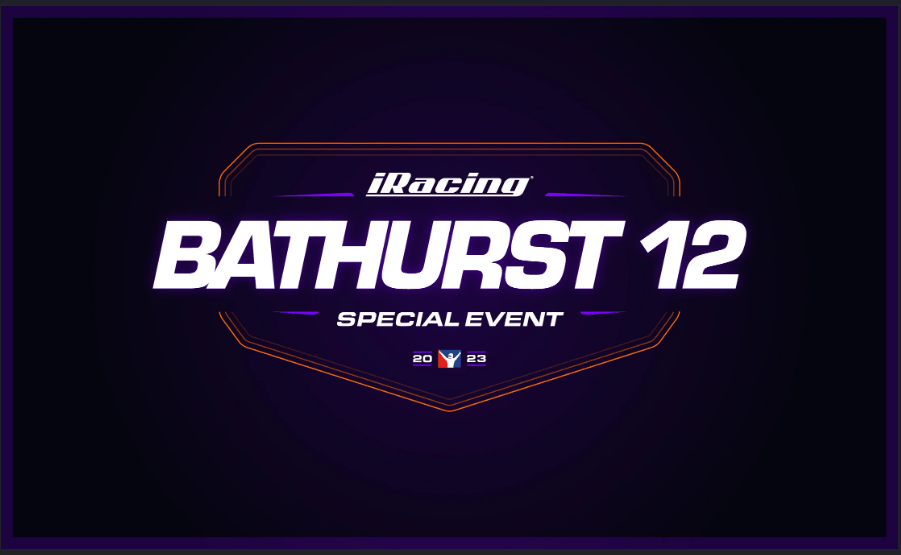 https://forums.iracing.com/discussion/36273/2023-iracing-bathurst-12h-bop-added/p1
---
---
Grand Prix Series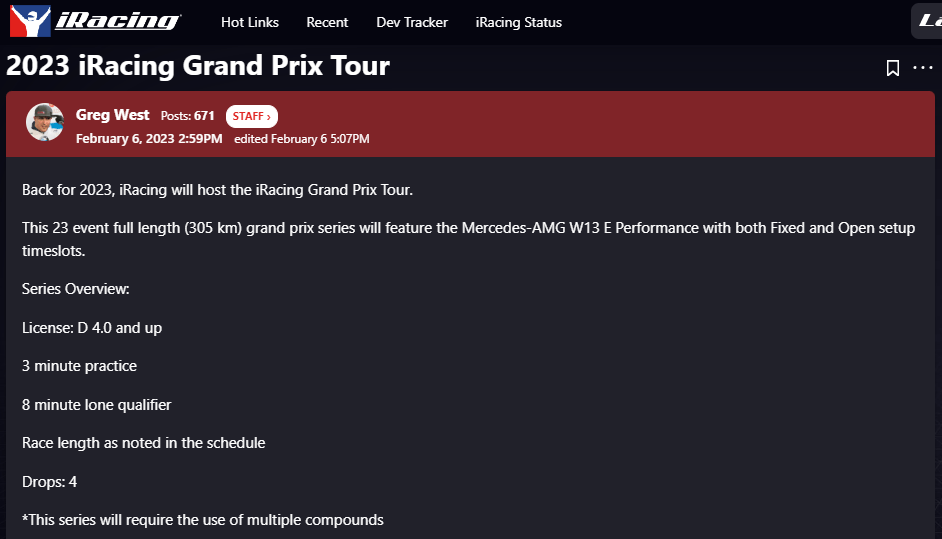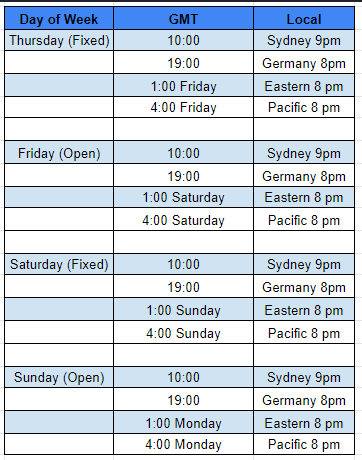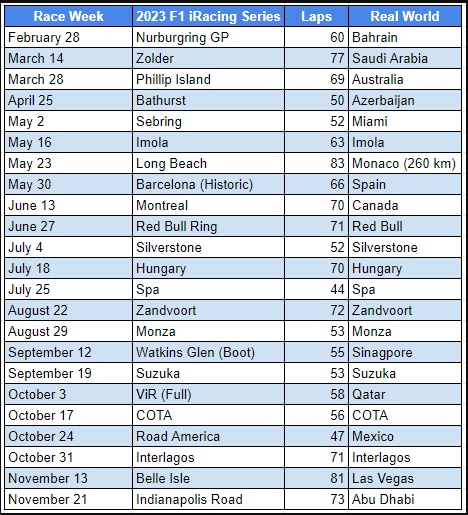 https://forums.iracing.com/discussion/36780/2023-iracing-grand-prix-tour#latest
https://forums.iracing.com/discussion/comment/301860#Comment_301860
---
---
Podcast Housekeeping
Leave us a review on your favorite podcast platform to make it easier for more listeners to find the podcast. Mention the podcast to your fellow drivers so they don't miss out, we would appreciate it.
Check out our Discord https://discord.gg/rvRas4DDqF
New Website – Leave Comments https://www.iracerslounge.com/
---
We are in the regular rotation… (Mike)
https://performancemotorsportsnetwork.com/
https://channelstore.roku.com/details/9d27a1e9dd15b92535d7cfe85407288e/the-sim-racing-channel
https://thesimracingchannel.com/watch-live/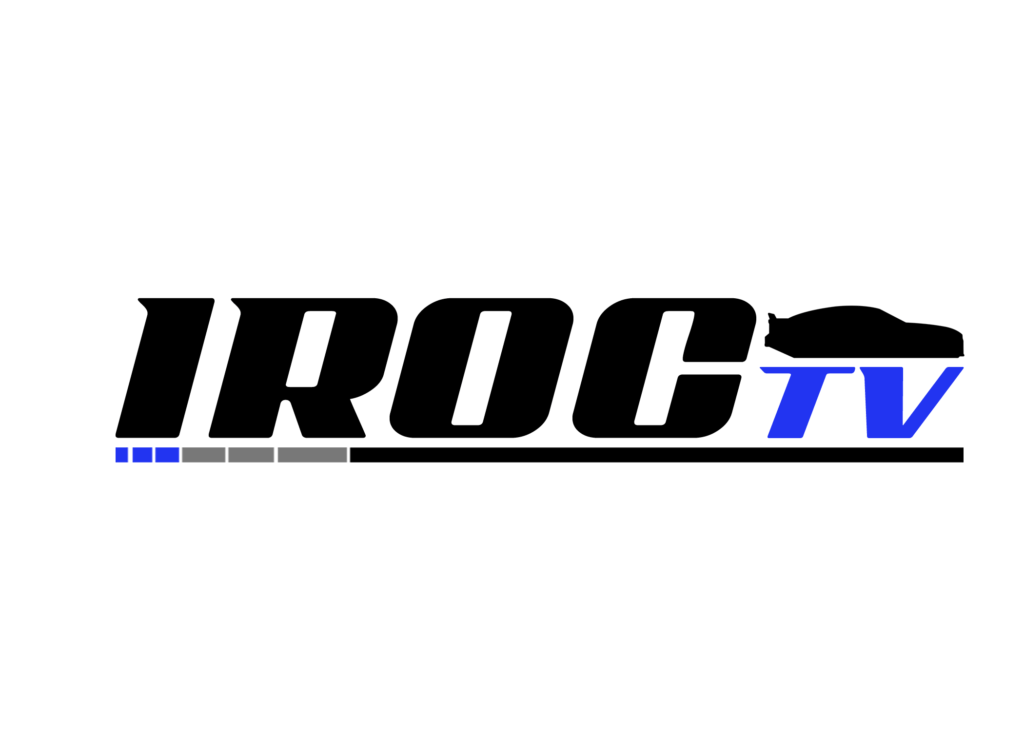 Fantasy
---
---
Hardware/Software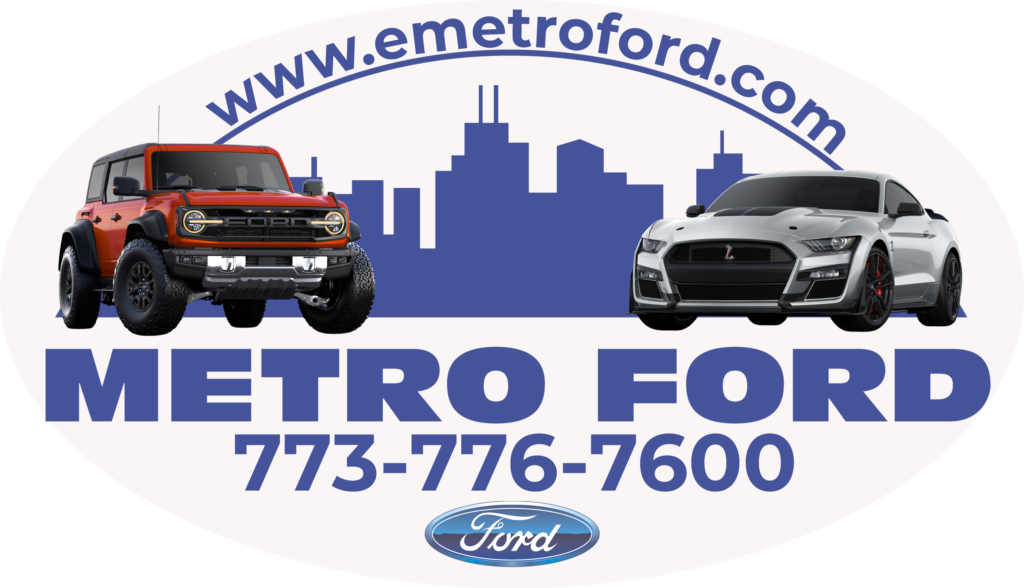 ---
Gran Turismo Pre Orders
The Fanatec Gran Trismo DD Pro is now available for pre-order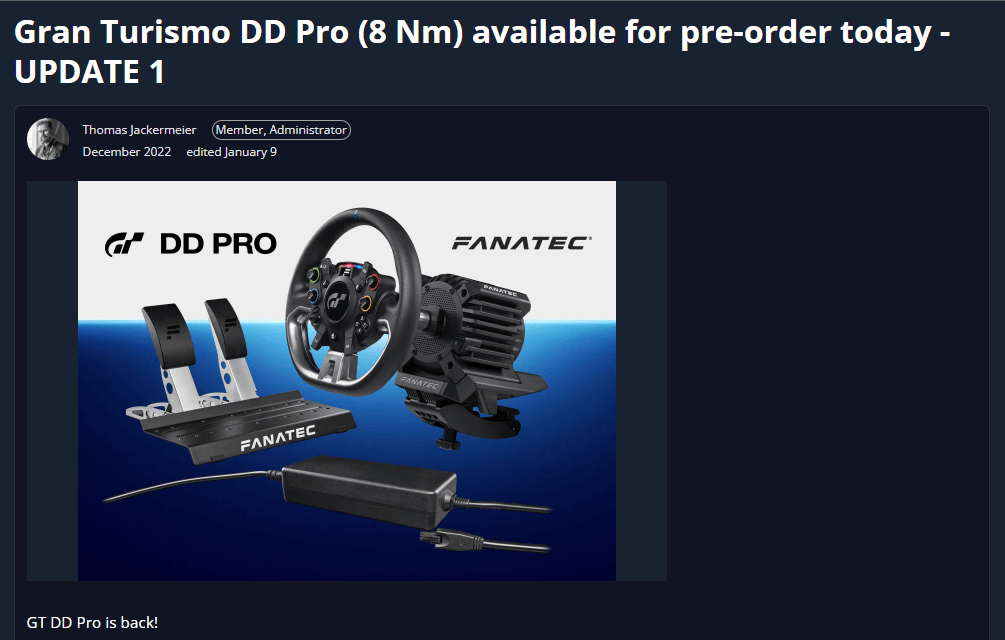 https://forum.fanatec.com/discussion/27066/gran-turismo-dd-pro-8-nm-available-for-pre-order-today-update-1
---
---
ABS in Action
Simucube shows off thier new Active Pedal ABS brake effects on a video on ther Twitter Page.
---
---
Listener Darren F with Asetek Fix
Listener Darren F hit us up in the discord to share he has made a part for the heel issue on the Asetek Pedals and sells it on ebay….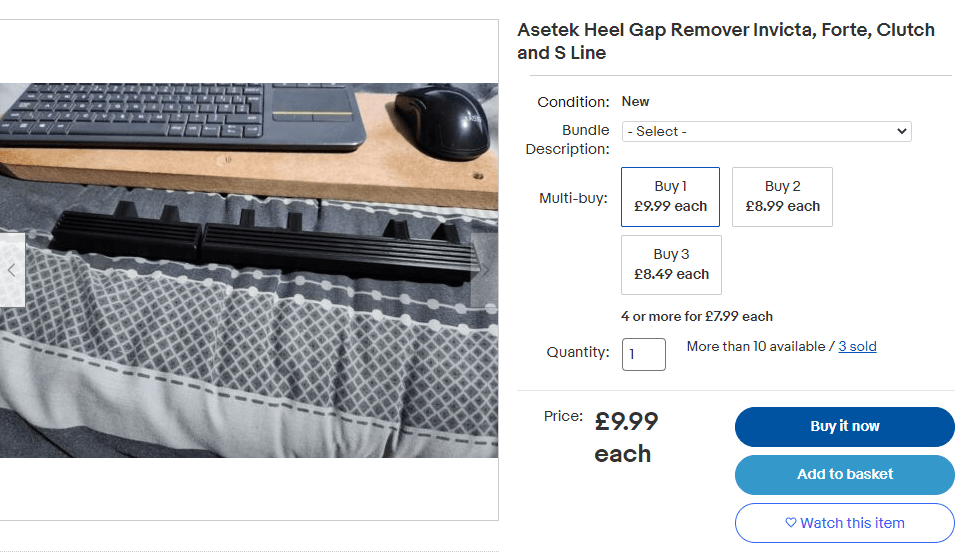 https://www.ebay.co.uk/itm/255954080457
---
---
VRS Direct Force Pro Review
Boosted Media reviews the VRS Direct Force Pro and has great things to say
https://boostedmedia.net/sim-racing/hadware-reviews/vrs/vrs-direct-force-pro-pedals/
---
---
Kirwan Gloves
Daniel Morad posted that he's finished making new gloves for Casey Kirwan as he prepares to defend his Coke Series Championship this season
---
---
Pimax Crystal
Pimax Unvailed the new Pimax Crystal VR Headset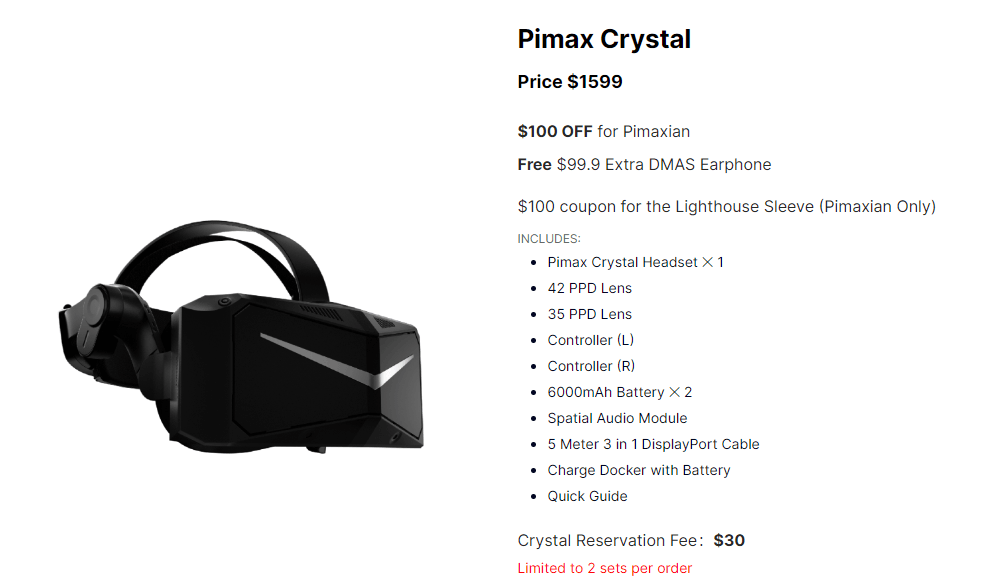 ---
---
INI File Tweeks
Front seet racing posted a YouTubre video with 55 INI,files tweeks that make iRacing better
---
---
SimVosi Pro
SimVosi PRO traction loss & yaw system for professional driver training.
---
---
P1Sim Arnage
The P1Sim Arnage formula wheel is available
SPECS:
4″ LCD Touchscreen
7 illuminated push buttons
2 rotary encoders
2 twelve position rotaries
2 Thumb rotaries
33mm ergonomic Rubber grips
20 RGB LEDs
2 magnetic shifter paddles
2 Switchless Clutch paddles
Wheel diameter: 290 mm
5mm Carbon plate
CNC machined Aluminium parts
High Quality 2.5m long USB cable
VR Compatible
Hub compatible with any bases on the market.
https://p1sim.fr/products/p1-arnage
---
---
Moza R21 Wheelbase Review
Shaun Cole from the Sim Pit reveiws the Moza Racing R21 Wheelbase
https://mozaracing.com/wheel-base-r21
---
---
Qubic System QS-DD-20
The QS-DD-20 direct drive steering wheelbase was designed from the ground up by Motion Systems engineers. It uses industrial-grade components that are also used to build Qubic System cockpits and motion platforms. The steering wheelbase is also equipped with a standard 6-hole mounting flange, to which most sim racing and real car steering wheels can be mounted.
https://qubicsystem.com/product/qs-dd-20/
---
---
Heusinkveld Black Edition
Heusinkveld Sim Pedals Sprint are now available as a Black Edition in 2 and 3 pedal sets. Same product, different colour, but limited stock only!
https://heusinkveld.com/sim-pedals-sprint-black-edition/
---
---
Results
NASCAR iRacing Series
Friday Open: Phoenix
Mike- p 13 had a long run and faded down the 20th a lot down, but finally caught a caution and thought for the lucky dog and eventually got it. 313 I'll take it. It's been a great season. This is the end of the season a bunch of good drivers. Finish 10th in division two for the season. 35th overall divisions.
---
---
Official Series
Ellis-
Srf at phx rd. A very last minute decision with absolutely no practice before the race. Started 15th finish 10th spun off on my own two or three times but still a good result out of 19.
Toyota TR 86 at tsukuba circuit qualified 12 out of 18. Got to pee seven by the end of lap one ended up in a tassel go back to pee 15 but recovered to finish 10th
BMW Challenge
Tom and I, p7. Incident free at Daytona
Euro Sprint Series
Hall – p4 at Nuremberg GP
---
---
League / Hosted Races
Hosted
Mike. Hosted Chris Maguire old INDYCAR at Michigan. Stop for fuel only and fun on the really slick it out not once but three times.
Riley Daytona Proto types at Charlotte started dead last got the 18th by the first lap eventually up to 12 before we all wreckEd.
Winter League-phoenix
Mike -p seventh. Had a pretty good run round top 10 basically most of the night tried to fit under green flag when most other side petted and I spun getting on to pit Road causing the Caution to come out I was able to stay on the lead laugh and restart forth with 40 to go faded it back to seventh.
MAJORS SERIES – Intimidator 500
David – p5. I won my duel, started p4. Ran in the front with team mates, after a slightly bad green flag stop lost the lead pack. Near the end, was in a pace of 6th through tenth with a team mate. At 3 to go we decide to go ahead and play for 6th, I was pushing, not bumping around the corner and it went bad. Unfortunately took my teammate out he had to tow. Un-intended consequence was it gave my team mates a shot at the win, and it worked out that was as a member of another team tried to hold the outside line up so his team could get a 1-2 finish. I limped in in 5th.
Greg – p7 Deserved better
---
---
Final Thoughts
---
---
Words Spoken in Closing Audio Clip -""Thank you for listening to the iRacers Lounge podcast make sure to go subscribe to us on iTunes, SoundCloud, or Google Play, Facebook & Twitter, See You On The Track ."
TITLE
State of the Sim
Description
On the show this week we'll check out an informative message fron the iRacing Development Team, an iRacing infuencer asks if eSports is killing sim racing. We'll check out a video showing how tomake iRacing better, and it's less than a week before the iRacing Daytona 500 begins, So sit back, relax and join us on the iRacers Lounge Podcast.
iRacers Lounge Podcast is available on iTunes and Apple's Podcasts app, Stitcher, TuneIn, Google Play Music, Spotify, Soundcloud, Podbean, Spreaker, Podbay, PodFanatic, Overcast, Amazon, and other podcast players.
Sponsors:
Hosts:
Mike Ellis – twitter.com/MikeDeanEllis
David Hall – www.twitch.tv/mixmage
Greg Hecktus – twitter.com/froozenkaktus – www.twitch.tv/froozenkaktus
Brian Maccubbin – www.twitch.tv/MacRubbinsRacin
Kyle Pendygraft – twitter.com/LoudPedalGaming
Tony Groves – www.twitch.tv/SirGroves
Adam Josselyn- twitter.com/Jossad83
Tony Rochette – twitter.com/TonyRochette
Tom Dreiling –
Donnie Spiker – twitter.com/Spikerman19
Bobby Jonas –
Links:
Facebook – www.facebook.com/iRacersLounge/
Twitter – twitter.com/iracerslounge
Instagram – instagram.com/iracersloungepodcast/
Web (Show Notes) – iracerslounge.com/