iRacers Lounge Podcast – Conversation Topics
---
---
Opening Audio Clip -"Your listening to the iRacers Lounge Podcast where we discuss everything iRacing, in a casual setting, enjoy."`
READ THIS AT THE TOP OF EACH SHOW!!!
Welcome to the iRacer's Lounge, I am your host "XXX". iRacer's Lounge is a podcast for the iRacer, where we talk all things iRacing in a casual setting.
Joining me are the usual characters, ———— 
---
---
Show Introduction
On the show today, it's Daytona week and we'll bring you all of the action fron the Coke race that kicked off the week. We'll see how team Tifosi fared in the first week of the NIS Series look at the week's best and worst in iRacing and ask what can AI bring to sim racing.
And remember you can follow along with us on your PC or mobile device in real time as you listen to the show and see for yourself all of the great topics and products we'll discuss by visiting iracerslounge.com and selecting show notes. Hope to see you there..
---
---
Topics
---
---
Does Conti Impress the Podfather?
Coke Series driver showed off his speakers on his rig prior to the season opener at Daytona. However, I think we've heard louder.
---
---
DRIVEN: Matt Bussa
Matt Bussa's passion for sim racing and motorsports has taken him from the virtual world to the real track. Through his success in iRacing, the eNASCAR driver has earned opportunities driving with the Skip Barber Formula iRacing Series!
---
---
Coke Race – Daytona
@SteveLetarte is on the Pre-Race show talking about the @eNASCARCocaCola@iRacing Series finale that took place at the @NASCARHall last year and how iRacing can be used to showcase stock cars at different tracks.
The entire @eNASCARCocaCola #iRacing Series field was within 0.077 seconds of each other in qualifying.
FIRST CAUTION, BEFORE TURN 1 ON THE FIRST LAP! @DonovanStrauss, @MGuest33, and others crash in Turn 1!
RESTART LAP 4: @bobbyzalenski and @DDuval42 lead the field into Turn 1.
LAP 6: NEW LEADER, @KollinKeister
Lead change, it's @bobbyzalenski back up front with a MONSTER push from @CoseyJr. The bottom line now prevails at Daytona! 15 laps complete.
LAP 18: @RyanLuza goes a lap down after he was in that Lap 1 wreck.
Things have settled out here in Daytona. @bobbyzalenski leads as they begin Lap 20
LEAD CHANGE AT LAP 30! @CoseyJr backed up to @TuckerMinter and they FLEW around Zalenski to take control! The rookies are out front!
Halfway: Green flag pit stops are underway.
39 to go: CoseyJr pits from the lead.
36 to go: @TuckerMinter cycles to the lead after green flag pit stops.
Two packs, there is a top 4 and 8 cars in 2nd pack then 6 in a 3rd pack
What a SAVE by @brandonmKissic We stay green!
after pits cycled, @TuckerMinter wound up taking control from @Cosey Jr – We've got just over 25 laps to go!
CAUTION! 23 to go. @CodyByus is involved.IT is a case of the a pusher pushing the pusher
Coming back to green – @A_Boes21 leads!
Don't know how they all didn't wad it up here but we all stayed straight and kept it green. Front nine cars have pulled away as a result! That was CLOSE. STILL GREEN. LESS THAN 10 TO GO AND THE SECOND PACK IS GONNA NEED A YELLOW!
SIX LAPS TO GO!@A_Boes21 LEADS!WHO MOVES FIRST?!?!
4 to go. It's a 9-car breakaway.
CAUTION! @kkingstyle, @KadenWHoneycutt, @DDuval42 and more. We're going to overtime!
OVERTIME RESTART 1: @A_Boes21 and @CaseyKirwan23 lead the field into Turn 1.
CAUTION! They wrecked just before the white flag. Back to overtime once again.
Restart again Kirwin Minter Ray – and others lined up on the top they get the white – cosey goes to bottom with his teammate but it fails they line up again.
Minter Dumps Kirwin for the win!! OR is it Kirwin with an ill advised block either way Tucker Minter Wins!
CHECKERED FLAG! @TuckerMinter wins at @DAYTONA!Minter is just the THIRD driver to win in his @enascarofficial debut
---
---
Highlights of the Week
8.) Formula Cars at Road America 7.) GT Cars at Interlargos 6.) Pro Trucks at Crandon 5.) GT Cars at Monza 4.) GT Cars at SPA 3.) TCR Cars at Laguna Seca 2.) GT Cars at ??? 1.) TCR Cars at the Red Bull Ring.
Not Top Ten
---
---
iRacing Wants You to Decide
Do you want to win a pair of Bose ear buds. Then let iRacing know which track the PESC goes to. Your options are Imola, Laguna Seca, or Long Beach.
---
---
Prayers for Our Turkish iRacers
A Turkish iRacer was streeming live when the deadly earthquake hit
---
---
ESL R1 Thoughts
First thoughts of the new Rennsport Sim
---
---
Overtake.gg Grabs Race Department
The internet's leading sim racing community and mod depository RaceDepartment has been purchased by German media outlet Overtake.GG.
---
---
iR-01 Oval Setup
iRacer Dan Riffero, posted in the forums requesting iRacing develop and Oval setup for the iR-01.
https://forums.iracing.com/discussion/34867/request-for-ir-01-oval-setup-configuration-asymmetrical-suspension-ss-tires-ss-wings
---
---
Victory Sim at Daytona
Sictory Sim set up 10 sims in the fan zone area at Daytona
---
---
World of Outlaw Champion Crowned
iRacing World of Outlaws Carquest Auto Parts Sprint Car Champion Tyler Schell collectedd his prize money at the World of Outlaws Season opening race at Velosia Speedway
---
---
Bathurst 12 Hours Recap
iRacing posted the stats from last weekend's Bathurt 12 Hour Race
https://forums.iracing.com/discussion/37255/bathurst-12-hour-2023-stats-by-iracingreports-com
https://iracingreports.com/stats/23s1-Bathurst_12_Hour.html
---
---
Podcast Housekeeping
Leave us a review on your favorite podcast platform to make it easier for more listeners to find the podcast. Mention the podcast to your fellow drivers so they don't miss out, we would appreciate it.
Check out our Discord https://discord.gg/rvRas4DDqF
New Website – Leave Comments https://www.iracerslounge.com/
---
We are in the regular rotation… (Mike)
https://performancemotorsportsnetwork.com/
https://channelstore.roku.com/details/9d27a1e9dd15b92535d7cfe85407288e/the-sim-racing-channel
https://thesimracingchannel.com/watch-live/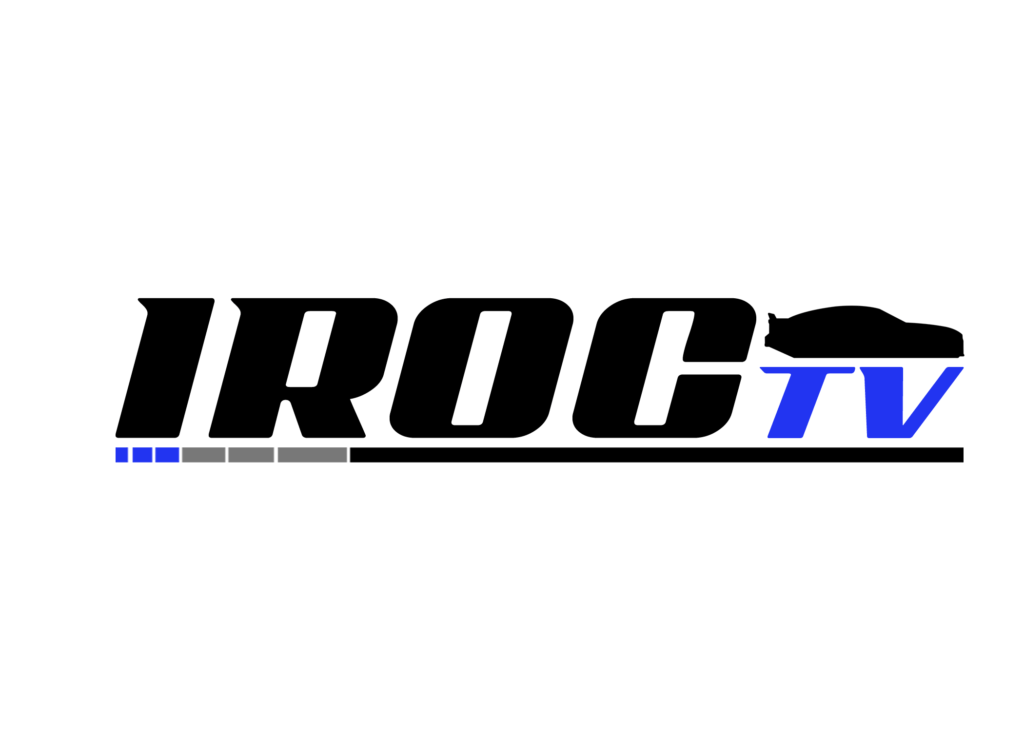 Fantasy is Back!
The iRacers Lounge Podcast fantasy league at https://fantasygames.nascar.com/live is back. Currently 67 competitors composed of Team Tifosi members and Listeners are signed up ready to go. Get signed up before the 500 and attempt to take the championship title from Louder Racing.
What are your Picks?
---
Hardware/Software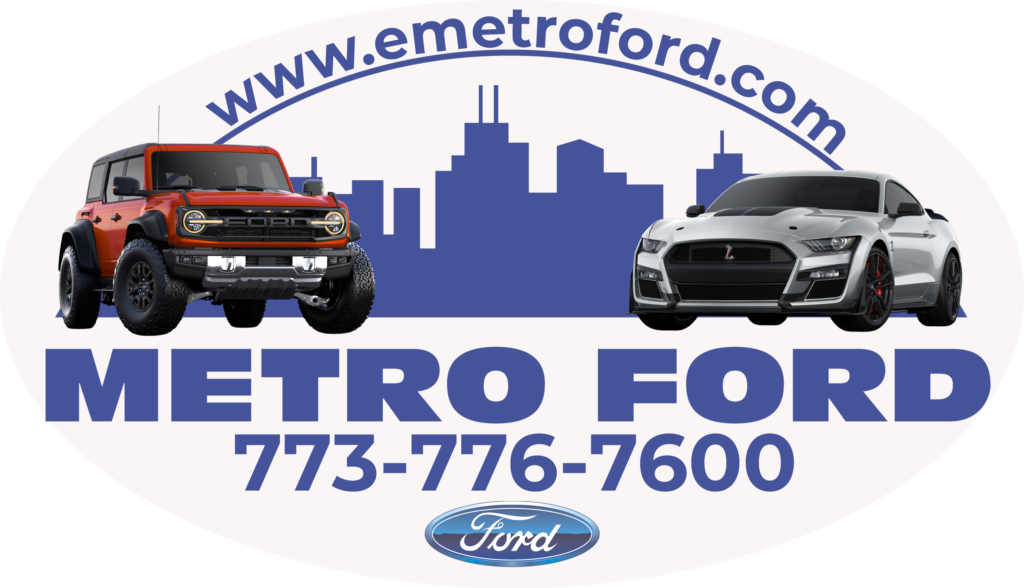 ---
A.I. Commentating
Pit Lanes Sim Racing posted a video of Tik Tok of an A.I. generated commentary.
---
---
AMD Benchmarks on iRacing
Listener Craig Ream
Interesting bench test on this particular chip considering not many are dedicated to iracing only
---
---
Sim Cave Review
Gaming Guilts posted their Sim Racing Cave
---
---
Direct Drive Price Guide
Traxion,gg posted a YouTube video price buying guide for direct drive wheel bases
---
---
GSI 3D Config Tool
Gomex Sim Industries new 3D wheel Configuration Tool is ready!
---
---
Asaetek Shipping Update
Asetek Sim Sports had to halt shipment of preorders for components of their quick release that was out of spec
---
---
Custom Button for Aiologs Shifter
R/Simracing posted on Reddit a partslist breakdown to make a custom button box for the Aiologs shifter.
---
---
Logitec G Racing Adapter
Logitech has released its G Adapter, enabling compatibility between its G29, G920, G923 and PRO Racing Wheels, plus its PRO Racing Pedals and Driving Force Shifter.
---
---
Results
NASCAR iRacing Series
Wednesday Open: Daytona
Stephen- wrecked out
Hall – p wrecked my a spinner from the apron. Stay near the front for first half of race. Once Cody was able to get with me we took the lead and lead a large chunk of 2nd half. After Green Flag starts I'm just a little slow on pit road, loose cody and the that pitted, then a guy who was dangerous all night spins on his own on pit road and knocks someone else onto track right into my path.
Tom – P5. Started on pole. Lead 62 laps including the white flag. My pusher unfortunately started blinking on the last lap. So I lost all momentum
Greg -p6 – led the most laps.
Mike- p7 – round top three top five most of the night led a few laps. I got shuffled and hip checked with about 30 to go fell back about 12th or 13th. Had trouble getting back up there, but eventually did got wrecked on the white and had a limpet across. P7.
Tyler – p25 – started from the back and ran well until a wreck under green pits as a car wrecked on pit out in T1. Got snagged a lap down during the cycle and was able to get the lucky dog by staying with the lead pack. Set was great and the car felt good. Received a meatball dinner on lap 140 from over aggressive pushing and the full throttle cars blasting through the wreck. Finished but with a 9x.
Joe – wrecked
---
---
Official Series
Bathurst
David- p21, in a 488 gt3 team had problems before i got in the car. Ran very clean laps and attrition piled up for us to climb back to mid pack
A Open
Hall – p7 best finish so far
Ellis -p10. Lots of big wrecks I was able to miss read about fifth the 10th most of the time as high as second, but finally got involved in the big one with about 25 to go seven minutes damage. Was able to stay on the lead lap and got in another big wreck and ended up with 12 minutes damage but still able to stay on the lead lap and bring it home P 10.
Rochette P9 first been in the cup car dince Phoenix. Started on pole. Half way was tagged in a wreck caving in the right front was still fast in a pack but just couldnt be out front. Good practice for friday night
SPIKER
C OPEN @ Daytona – Q2, P16. Ran great, the truck was good. Led a few laps. Caught up in a wreck about 1/3rd way through (1.45opt). Lost the draft on the restart, fell a lap down, race went green the final 30 laps. Unable to get the lap back.
B OPEN @Daytona – Q4, P2. Ran upfront all race long. Led laps. Pitted under green with 25 to go, with only one other car who took four tires. I was alone on the track for several laps until I connected with a David "Smeal." When we hooked up, we were 3 seconds from being lapped. Our two car tandem was able to gain over 7 seconds on the pack. Late race GWC allowed me back in it to finish P2.
---
---
League / Hosted Races
Mike Supercars at Michigan started 12th finished P2 almost won it
87 that Talladega came from 25th up to the lead pack, got wrecked it at the end
GEN five at Talladega start a 23rd got wrecked out
Beetle light at Lanier dirt started 35th got to the lead by lap 26 finish P3
Riley Daytona prototype at Talladega let a bunch of labs was in a position to win at the end, but got hit and recd P5
87's at Talladega got wrecked ou
---
---
Final Thoughts
---
---
Words Spoken in Closing Audio Clip -""Thank you for listening to the iRacers Lounge podcast make sure to go subscribe to us on iTunes, SoundCloud, or Google Play, Facebook & Twitter, See You On The Track ."
TITLE
500 Ways to DNF
Description
On the show today, it's Daytona week and we'll bring you all of the action fron the Coke race that kicked off the week. We'll see how team Tifosi fared in the first week of the NIS Series look at the week's best and worst in iRacing and ask what can AI bring to sim racing. So sit back, relax and join us on the iRacers Lounge Podcast.
iRacers Lounge Podcast is available on iTunes and Apple's Podcasts app, Stitcher, TuneIn, Google Play Music, Spotify, Soundcloud, Podbean, Spreaker, Podbay, PodFanatic, Overcast, Amazon, and other podcast players.
Sponsors:
Hosts:
Mike Ellis – twitter.com/MikeDeanEllis
David Hall – www.twitch.tv/mixmage
Greg Hecktus – twitter.com/froozenkaktus – www.twitch.tv/froozenkaktus
Brian Maccubbin – www.twitch.tv/MacRubbinsRacin
Kyle Pendygraft – twitter.com/LoudPedalGaming
Tony Groves – www.twitch.tv/SirGroves
Adam Josselyn- twitter.com/Jossad83
Tony Rochette – twitter.com/TonyRochette
Tom Dreiling –
Donnie Spiker – twitter.com/Spikerman19
Bobby Jonas –
Links:
Facebook – www.facebook.com/iRacersLounge/
Twitter – twitter.com/iracerslounge
Instagram – instagram.com/iracersloungepodcast/
Web (Show Notes) – iracerslounge.com/