2/23/2023 – Floppy Mike – Episode 0371

iRacers Lounge Podcast – Conversation Topics
Brought to you by:
---
---
Opening Audio Clip -"Your listening to the iRacers Lounge Podcast where we discuss everything iRacing, in a casual setting, enjoy."`
READ THIS AT THE TOP OF EACH SHOW!!!
Welcome to the iRacer's Lounge, I am your host "XXX". iRacer's Lounge is a podcast for the iRacer, where we talk all things iRacing in a casual setting.
Joining me are the usual characters, ———— 
---
---
Show Introduction
On the show this week we welcome special guest and new Lounge Mate Mackenzie Stevens. The Skip Barber Formula Race Series really heats up as the season nears its conclusion, and iRacing gives a peak into new content coming in the next build.
And remember you can follow along with us on your PC or mobile device in real time as you listen to the show and see for yourself all of the great topics and products we'll discuss by visiting iracerslounge.com and selecting show notes. Hope to see you there..
---
---
Special Guest
Mackenzie Stevens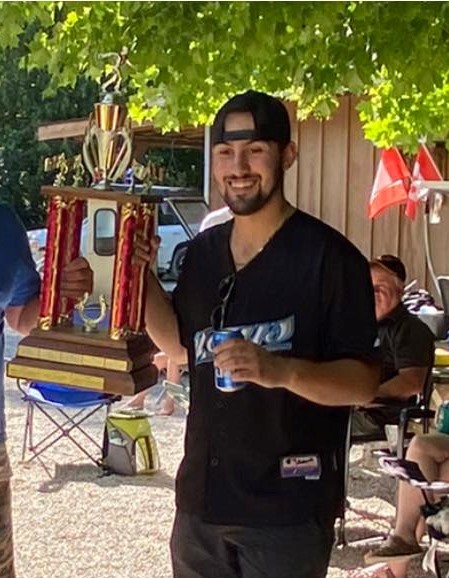 General Questions:
---
---
Topics
---
---
Porsche Supercup Round 2
Charlie Collins wins round 2 of the Poursche Tag Heuer Super Cup series as it made its debut at Circuit de Nevers Magny-Cours. Returning champion Diogo Pinto took he overall series points lead with race winner Collins just 2 pointa behind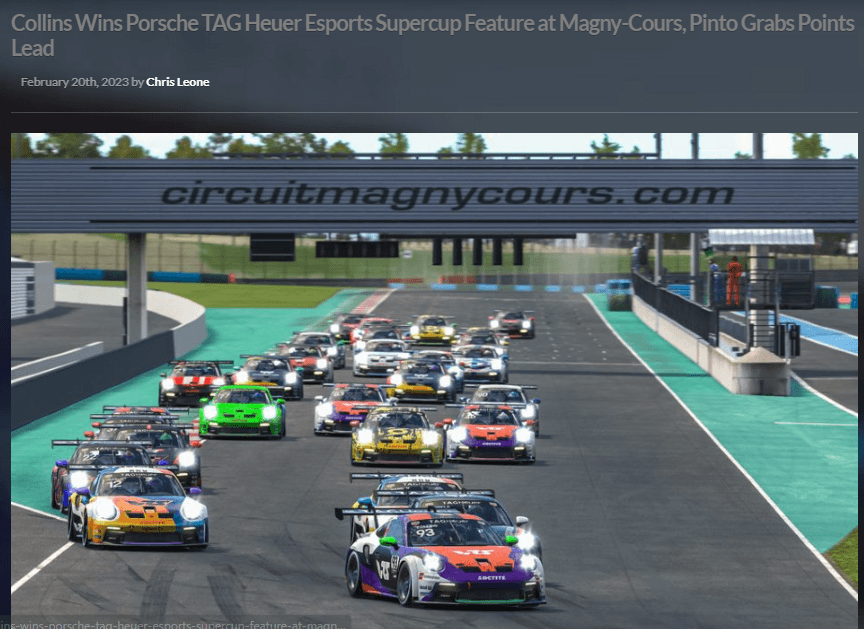 Porsche TAG Heuer Esports Supercup feature results from Circuit de Nevers Magny-Cours were as follows:
1 Charlie Collins 20 0.000 20 1:39.065 63
2 Diogo C. Pinto 20 -6.600 0 1:39.037 65
3 Jordan Caruso 20 -7.079 0 1:39.057 55
4 Sebastian Job 20 -7.500 0 1:39.116 55
5 Cooper Webster 20 -7.841 0 1:39.239 56
Porsche TAG Heuer Esports Supercup points through two rounds are as follows:
Diogo Pinto, 138
Charlie Collins, 136
Jordan Caruso, 122
Zac Campbell, 100
Sebastian Job, 87
https://www.iracing.com/collins-wins-porsche-tag-heuer-esports-supercup-feature-at-magny-cours-pinto-grabs-points-lead/
---
---
ADAC Simracing Expo
The ADAC Simracing Expo, which began in 2018 will return in 2023. After a sucessfull show last year the event will return with a change of venue, Messe Dortmund
---
---
IMSA GTP01
The Racer channel has a YouTube video explaining some of the feul complexities with MSE (maximum stint energy) and VFT (virtual fuel tank)
---
---
Why is There Trading Paints?
Sam Halliday asked in thr forums, "What is trading paints doing what the default game is not doing? Wouldn't people just be able to share the custom maps offline without the need to run a third party service?"
Vern Klukas, among many others responded as such,..
The more or less complete tale is like this:
Originally, there were no custom paints. Later they opened it up so that you could place a tga in the paint folder and released templates. But no way for you to share you paint other than by emailing to folks. The limitations were all to do with the legal risks.
That's where the guys that do TP stepped in. They were the first to start a file share site. This solved the problem for everybody.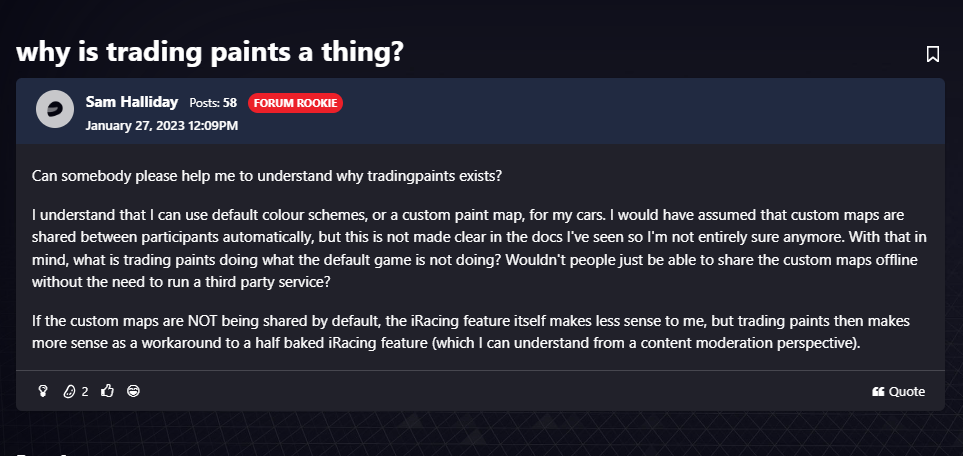 https://forums.iracing.com/discussion/36274/why-is-trading-paints-a-thing
---
---
Formula 1600
iRacing Tweeted a sneak peak of the upcoming Formula 1600 as well as a intro video of the new Circuit De Jerez
---
---
ESL Gaming Now Owned by Saudia Arabia
Pending regulatory approval, a holding company owned by Saudi Arabia's Public Investment Fund has purchased esports event organizer ESL Gaming and tournament platform FACEIT. According to Sports Business Journal(opens in new tab), the price for both companies was $1.5 billion. As part of the acquisition, the two companies will merge into the ESL FACEIT Group(opens in new tab), and plan to combine their technology and expertise to "create the ultimate platform for competitive gaming."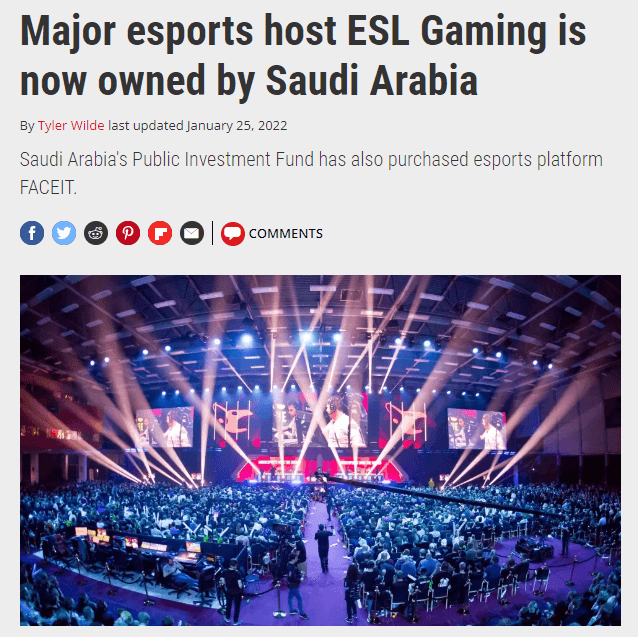 https://www.pcgamer.com/esl-and-dreamhack-are-now-owned-by-saudi-arabia/
---
---
Skip Barber Series
After a solid debut season in the Skip Barber Formula iRacing Series for 2022, Harley Haughton got a step closer to grand prize at the end of the season—a full-time ride in the 2023 Skip Barber Formula Race Series—with a sweep of both races at Circuit of the Americas on Thursday night, pulling him within one point of Diogo Pinto for the championship lead with two events left.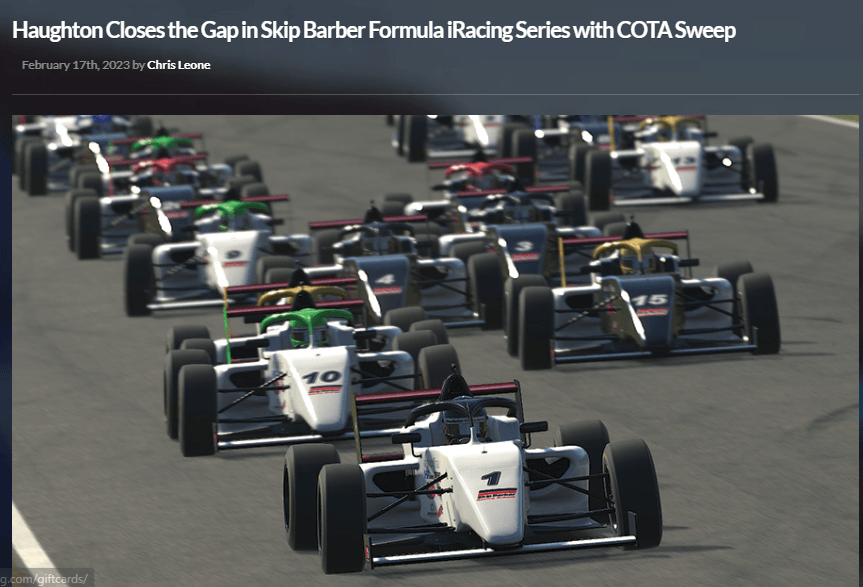 Skip Barber Formula iRacing Series points through three events are as follows:
Diogo Pinto, 192
Harley Haughton, 191
Josh Thompson, 164
Michael Janney, 160
Brandon Hawkin, 144
https://www.iracing.com/haughton-closes-the-gap-in-skip-barber-formula-iracing-series-with-cota-sweep/
---
---
Sim Injuries Piling Up
iRacing streamer Matt Malone adds to the list of sim racing injuries as documented on his YouTube video
---
---
Rajah Caruth
Sim Racer turned Nacsar Drive, Rajah Caruth was the subject of a USA Today Article documenting his path to Pro Racer
---
---
Your Next Upgrade
iRacing asks on their Twitter Page, "What's the next upgrade you're looking to get for your sim setup?"
---
---
New Content
iRacing Tweeted the next bit of new content that looks to be coming to iRacing.
---
---
Podcast Housekeeping
Leave us a review on your favorite podcast platform to make it easier for more listeners to find the podcast. Mention the podcast to your fellow drivers so they don't miss out, we would appreciate it.
Check out our Discord https://discord.gg/rvRas4DDqF
New Website – Leave Comments https://www.iracerslounge.com/
---
We are in the regular rotation… (Mike)
https://performancemotorsportsnetwork.com/
https://channelstore.roku.com/details/9d27a1e9dd15b92535d7cfe85407288e/the-sim-racing-channel
https://thesimracingchannel.com/watch-live/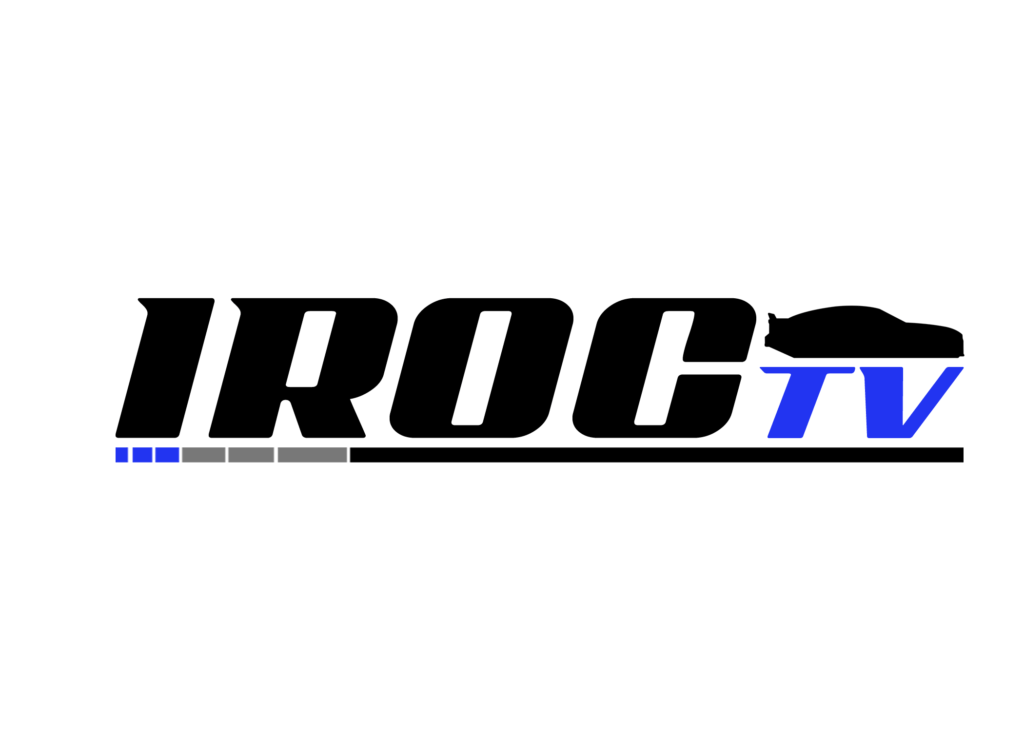 Fantasy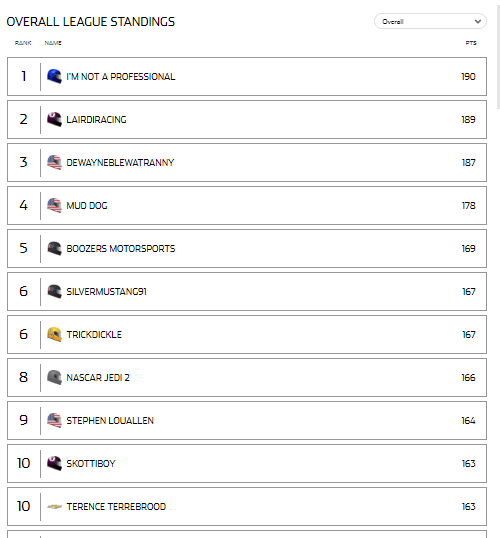 ---
---
Hardware/Software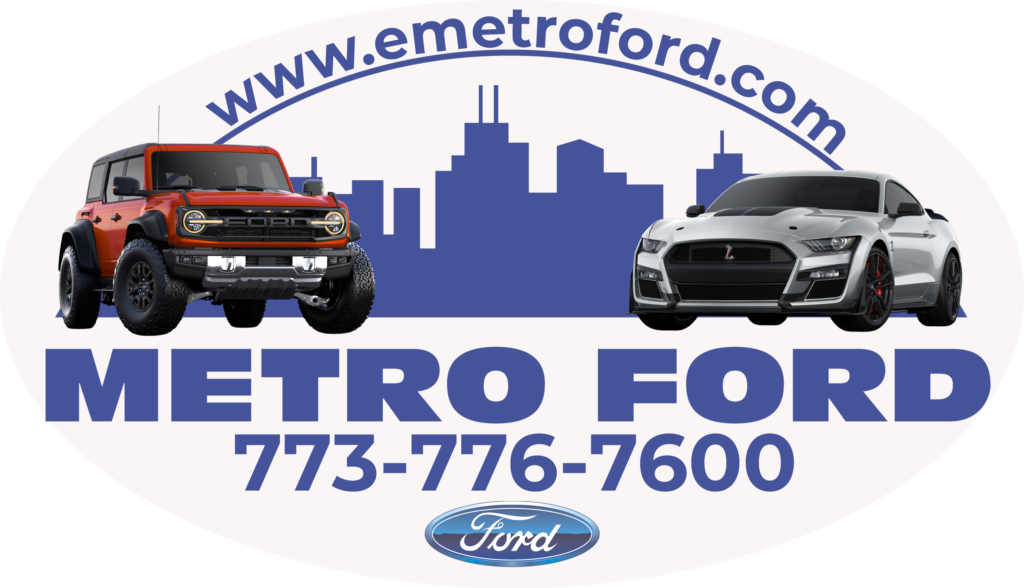 ---
Asetek Forte
Reviews for the Asetek Forte are coming in, and they are very good indeed!
---
---
Simlab Handbreak
The all new Sim Handbrake XB1-Loadcell will elevate your drift and rally game with precision inputs! Pre-orders starting next month.
---
---
Sim Shifter Buying Guide
OC Racing posted on his YouTube Channel a Sim Racing Shifter review of the most common, reletively inexpensice shifters including the…
Logitech
TH8A Thrustmaster
Generic USB Shifter on Amazon
SHH Newt
Thrustmaster TSS Sparco Handbrake Sequential
Fanatec Clubsport
---
---
Ascher Racing Dashboards
The Ascher Racing Dashboards in 4 & 5 inch will be available on February 21, 2023 10 am (CET) in their online shop (Link in Bio) and Ascher Racing dealers.
---
---
Moza R5 Review
Laurence Dusoswa asks if the Moza R5 is the best entry level DD with his detailed, long tterm review
---
---
Wall Sized Triples
Drew Builds Stuff made a YouTube video of a lifesize triple monitors
https://forums.iracing.com/discussion/37417/check-these-triples-out#latest
---
---
Moza HGP Shifter Review
The Sim Racing Pit reviews thw Moza HGP shifter
---
---
Sim Racing Components
The new SRC FX 2023 RED Edition: a newly refined design, unique features, and maximum comfort. Pay over three months, interest free
https://simracecomponents.com/en/prodotto/src-milano/
---
---
Rig Review
Road to Immersion is building a motion rig with a formula seating position
---
---
Results
NASCAR iRacing Series
Wednesday Open: Daytona
Friday Open
Mike – got the pole position. Dominated the first part of the race led the most/was in total control with about 70 to go. I was second on the outside, pushing and somehow hooked his bumper and rec the field. 18 minutes damage.
David – p26, speeding penalty, never got it back
Rochette- P33 started 2nd was doing ok and just brushed the wall and wrecked made car super loose with all damage fixed. Few laps later lost it again and just parked it just to go and get my ass kicked by some hard ass ai in Call Of Duty DMZ
Donnie – P17
Sunday Open
Brian – P10 started P8, stayed near the front and actually lead some laps. Got some damage when a dart without feathers wrecked in front of me and i got pinned on the wall. Was in the lead and got a black flag for passing a ridiculously slow pace car and could't get my lap back.
Rochette -P 30 started on pole fell back alittle survived some stuff with a very aggressive car that was just pushing everyone out of the way. Welp little over half way that car caused a wreck that couldn't avoid and just killed the front end. Welp no repeat 500 win but lets get it for the last time around the 2 mile Autoclub
Hall – p wrecked out
Donnie – P6
Sunday Fixed Mike – wrecked out let some laps ran top five top 10 around halfway I was running, ate the guy in front of me with high. I went low. I ended up on the apron and got pushed into the grass and then wrecked real hard with eight minutes damage.
Hall – p wrecked out
Wednesday Open: FONTANA
Rochette -P3 had a strong long run car. Had a second and half lead with 8 to go and bam caution. 1 car on 40 lap tires stayed out and blocked me and had 2 cars get by me. A gwc later just couldnt get up to rip the top and i sucked on new tires.
Stephen LouAllen- P5 – Got spun and came from back twice
Hall – p19, tough split 33 car, cali no my best of tracks, but still ok run, needed more long runs
Greg -pP2 nis was racing for the win
Mike- p3 – had a great car, got doored at one point had damage got half of it fixed- came up from the back to finish p3! Great run. I'm a little bit in shock that's a great run
Tyler – P5! Finally a solid run after a string of the Daytona blues. Started 35th and raced my way up. Used the high line the entire race keeping the tires cool. Several cautions around each pit stop helped make my way through traffic after two mistakes blowing my pit box. Able to save enough tire for the end and took 5th. Seeing green on the SR and IR. LETS GO!!!
Tom D – WINNER – Started 29th, because I don't like to qualify. I like the back end pit boxes. Worked my way up through the first half of the race. Was able to get myself in a top 5 spot when the cautions started coming. Was able to get to the lead with 10 to go. After 2 GWC attempts I was able to hold of everyone to capture my 1st win of the season and my 21st NiS Career win.
Mackenzie – p30, had a rough start to the race got ran into and pushed up into the wall on the 3rd lap, ended up having over 4 mins of damage to repair and ended up going 15 laps down
Thursday Open
Rochette – P18 took the day off from the ice storm we had last night. Started 6th was ok til caught the wall and fell back and than caught in a 4 wide situation (me on the top) into T3. Made my way to the top 10 from back and than had 2 cars in front wreck and to the back i go again
---
---
Official Series
Greg A open P1
Ellis–
Indy pro F 2000.
USF 2000
Formula IR04 at oulton park circuit. Qualified 14th at a 23. Got to pee six by the end of lap one. I finally got to the inside of a guy and a hairpin, and he dogged me into the grass. I fell back to 15. Somehow someway I rallied all the way back to eighth great first race in this car.
Formula IR 04 at Rd., America. Qualified 11. Got to pee six by the end of lap one. Eventually got to third but spun and fell back to sixth. A great battle with one guy.
Dilara dash at Daytona. Wrecked it out.
Formula IR 04 at road Atlanta qualify P6. Got to pee for by the end of last one. Stayed in it till the end and finally got to third a great podium finish.
A Open
Hall – Highlight p4 in a 4500 SoF, Set fastest lap on lap 73 of 80. Wow. Now, 5 of the fastest guys were out of tires on the last caution.
Greg – p1
Spiker – P16 and P6
---
---
League / Hosted Races
OBRL Cup
Brian -P23 Had a decent run going. Started P21 and made progress to get to the lead group. With 18 laps to go I was on the bottom and a car on the high side got loose off of turn 4 and side slammed me off the track. I was able to save it from hitting the wall but fell way off the pack. Race stayed green and finished where I ended up after the contact.
---
---
Final Thoughts
---
---
Words Spoken in Closing Audio Clip -""Thank you for listening to the iRacers Lounge podcast make sure to go subscribe to us on iTunes, SoundCloud, or Google Play, Facebook & Twitter, See You On The Track ."
TITLE
Floppy Mike
Description
On the show this week we welcome special guest and new Lounge Mate Mackenzie Stevens. The Skip Barber Formula Race Series really heats up as the season nears its conclusion, and iRacing gives a peak into new content coming in the next build. So sit back, relax and join us on the iRacers Lounge Podcast.
iRacers Lounge Podcast is available on iTunes and Apple's Podcasts app, Stitcher, TuneIn, Google Play Music, Spotify, Soundcloud, Podbean, Spreaker, Podbay, PodFanatic, Overcast, Amazon, and other podcast players.
Sponsors:
Hosts:
Mike Ellis – twitter.com/MikeDeanEllis
David Hall – www.twitch.tv/mixmage
Greg Hecktus – twitter.com/froozenkaktus – www.twitch.tv/froozenkaktus
Brian Maccubbin – www.twitch.tv/MacRubbinsRacin
Kyle Pendygraft – twitter.com/LoudPedalGaming
Tony Groves – www.twitch.tv/SirGroves
Adam Josselyn- twitter.com/Jossad83
Tony Rochette – twitter.com/TonyRochette
Tom Dreiling –
Donnie Spiker – twitter.com/Spikerman19
Bobby Jonas –
Links:
Facebook – www.facebook.com/iRacersLounge/
Twitter – twitter.com/iracerslounge
Instagram – instagram.com/iracersloungepodcast/
Web (Show Notes) – iracerslounge.com/