05/04/2023 – PinBall'd – Episode 0381

iRacers Lounge Podcast – Conversation Topics
Brought to you by:
---
---
Opening Audio Clip -"Your listening to the iRacers Lounge Podcast where we discuss everything iRacing, in a casual setting, enjoy."`
READ THIS AT THE TOP OF EACH SHOW!!!
Welcome to the iRacer's Lounge, I am your host "XXX". iRacer's Lounge is a podcast for the iRacer, where we talk all things iRacing in a casual setting.
Joining me are the usual characters, ———— 
---
---
Show Introduction
On the Show this week, we'll review the Coke Series race at Las Vegas, we'll try to interpret an obscure new content tease from iRacing. We'll learn the best way to realically set up your FOV, and did we find the single screen monitor that will really take the place of triples.
And remember you can follow along with us on your PC or mobile device in real time as you listen to the show and see for yourself all of the great topics and products we'll discuss by visiting iracerslounge.com and selecting show notes. Hope to see you there..
---
---
Topics
---
---
Coke Series – Las Vegas
https://www.iracing.com/michael-conti-earns-second-enascar-victory-of-2023-at-las-vegas/
---
---
Arial Teasers
iRacing Tweeted a top down view teaser of what new comtent
---
---
Digital Dislocation
UKOG was streaming when an accident put him in an uncomfortable situation
---
---
LMP3 Goodbye
The LMP3 class will be eliminated from the @IMSA WeatherTech Championship at the end of the season, leaving the entry-level prototypes exclusively for the VP Racing SportsCar Challenge beginning in 2024.
---
---
Gen 4 Rules
Anrew Benagh asked in the forums if we can get Gen 4 rules with the Gen 4 cars

https://forums.iracing.com/discussion/38849/2003-cup-rules
---
---
Let's Not Rescan This One
Steven Duram Tweeted a picture of the Autoroad at Mt Washington which has suffered some serious damage
---
---
Pitstop Trouble
Streamer Matt Malone showed on his YouTube Channel the proper way not to hit your pit stop. We've all done the Pitstop Shuffle before.
---
---
Teasers in the Dunes
---
---
Sim Racing Hits Hollywood
---
---
Correct FOV
In the next of a series of instructional videos from Pro Driver Daniel Morad, he shows you the settings for proper FOV setup.
---
---
WoO Outlaws Late Models
The World of Outlaws Late Model Pro Season Qualifying begins this week
---
---
Podcast Housekeeping
Leave us a review on your favorite podcast platform to make it easier for more listeners to find the podcast. Mention the podcast to your fellow drivers so they don't miss out, we would appreciate it.
Check out our Discord https://discord.gg/rvRas4DDqF
New Website – Leave Comments https://www.iracerslounge.com/
---
We are in the regular rotation… (Mike)
https://performancemotorsportsnetwork.com/
https://channelstore.roku.com/details/9d27a1e9dd15b92535d7cfe85407288e/the-sim-racing-channel
https://thesimracingchannel.com/watch-live/
Fantasy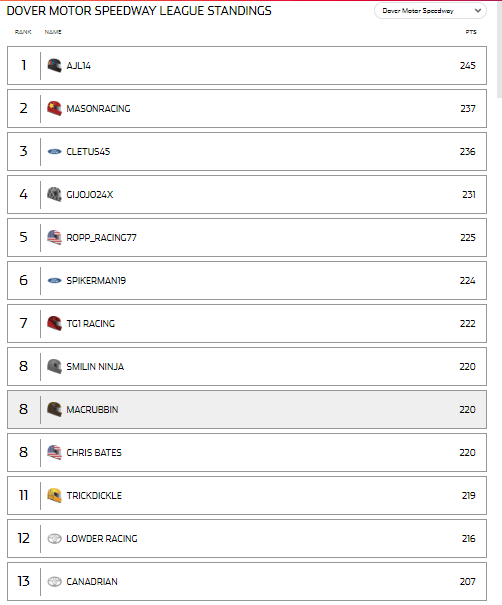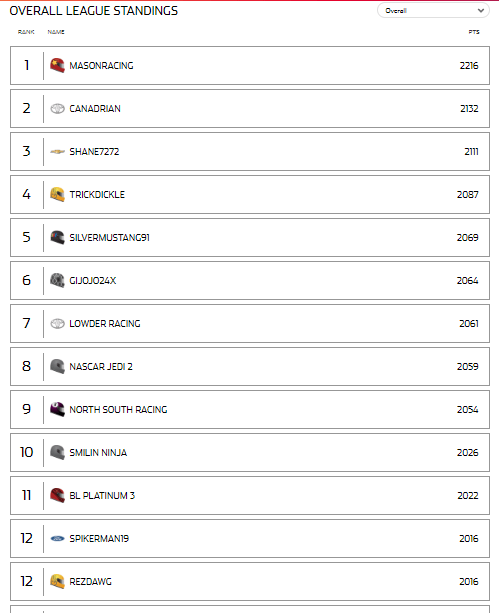 ---
---
Hardware/Software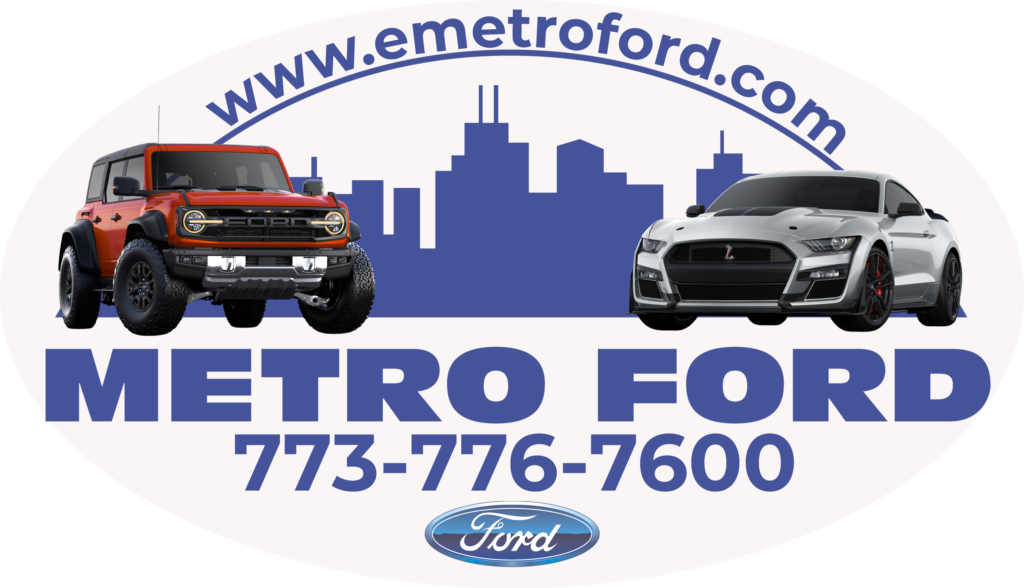 ---
Cube Controls F-Core Review
Will Ford at Boosted Media and Daniel Suzuki both review the new Cube Controls "Entry Level" F-Core formula wheel
https://www.cubecontrols.com/product/fcore/
---
---
Oktane Design V2 Shifter
Aero Veloce reviews on his YouTube Channel the Oktane Designs SEQ Magnetic Sequential Shifter V2
https://www.oktanedesigns.com/
---
---
TCL CSOT Gaming Monitor
TCL CSOT showcased its brand new high-end 57.1-Inch Curved Gaming display which features a 240Hz refresh rate.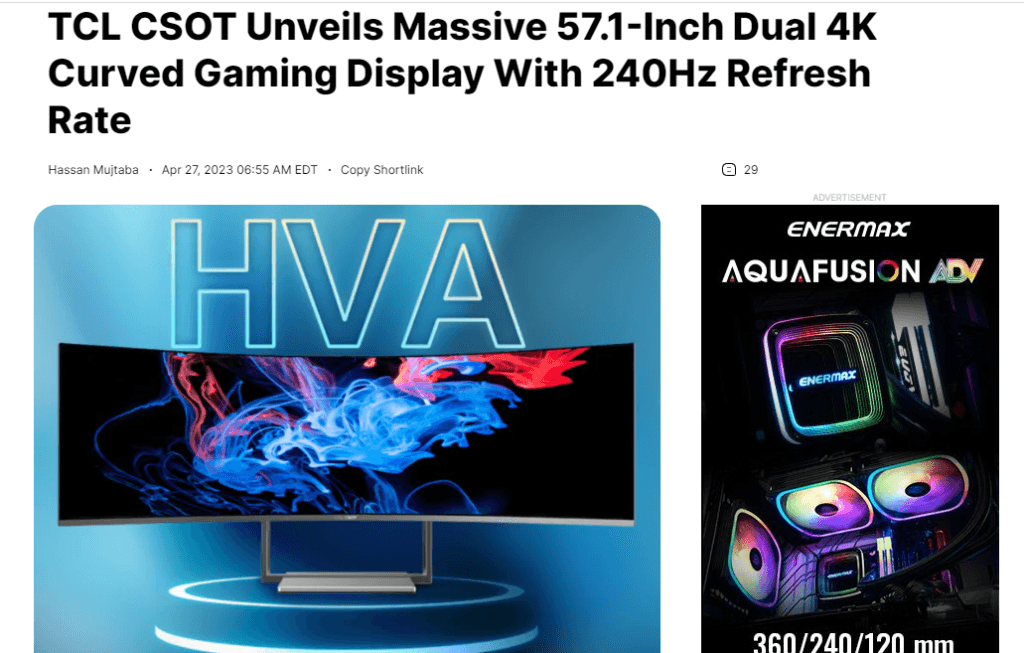 https://wccftech.com/tcl-csot-unveils-57-1-inch-dual-4k-curved-gaming-display-with-240hz-refresh-rate/
---
---
Pimax Crystal First Impressions
R Scott Bell, a Pimax Beta Tester, gives his first impressions of the impressive new Pimax Crystal VR Headset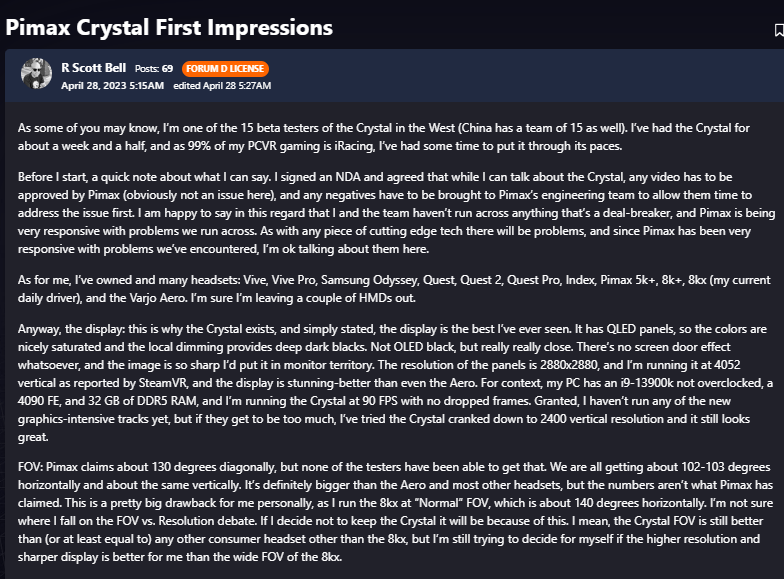 https://forums.iracing.com/discussion/41206/pimax-crystal-first-impressions
---
---
Moza Handbrake/Shifer Review
Laurence Dusoswa gives his first impression reviews of the $250 H Pattern and handbrake combo offering from Moza Sim Racing
https://mozaracing.com/product/moza-hgp-shifter
---
---
Ignition Controls Button Boxes
Ignition Controls has an impressive array of premium buttom boxes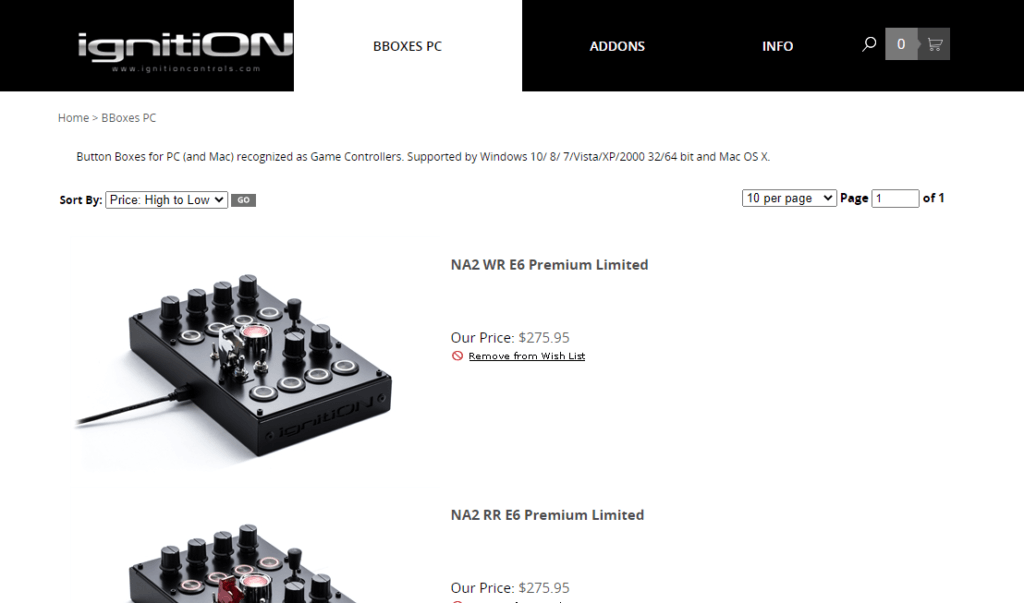 https://www.ignitioncontrols.com/category-s/107.htm
---
---
Hyper P1 Stress Test
Gomez Sim Racing posted a video of them putting their Hyper P1 wheel thru some intense stress testing
---
---
Admin Box
Button boxes specifically for race Admins from Admin Box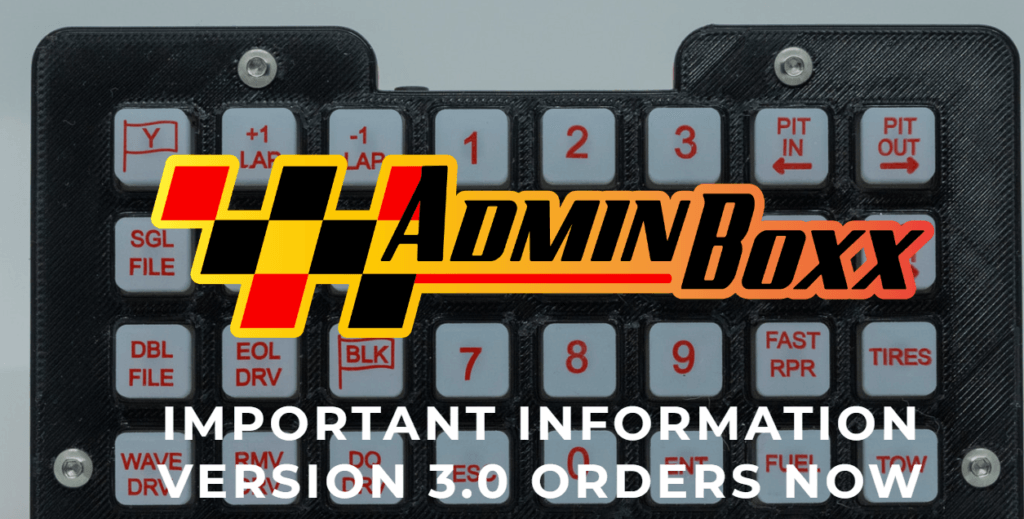 ---
---
Sim Coaches is Back
Sim Coaches has returned after a 4 month hiatus
---
---
Results
NASCAR iRacing Series
Friday Open – Dover
Mike -. P1- qualified portly was able to drive up to the top five or I eventually put it under green in the Caution Canyon in Out. I was a lap down restarted P 24. From their work, my way clear to the lead and lead the last run actually, pulling away from the field gapping them as we came to the end of the race. Definitely earned that one career win number 93.
Rochette P forgot to take tires on the last run
Justin – p 19, qualified 17th took a lot of damage in the beginning, put me a lap down, stayed a lap down until the end. I just needed a caution. At the end I was the candidate for the lucky dog. Glad to see a teammate win
David – P 19, screwed by someone spinning there tires, was a top five car
Mackenzie – p5
Saturday Fix
Justin-P2, Qualified 10. I was on the wrong end of a green flag pit stop caution came out. Went a lap down fought for the lucky dog and got it 30 laps to go started on the tail end of the line drove her all the way in 2nd. Got within the leader .5 second 5 laps to go and just ran out of tire i could taste that one.
Sunday Open
Donnie – P8
David – P 16 top split
Sunday Fixed
Mike – p had an early Caution but after that ran from 18th all the way up to second in 44 laps on a pitstop, I had unsafe pit entrance and went to labs down Around half way, I got dumped by a guy divebombing. Four minutes damage the stayed in the race got one lucky dog in heat up finishing P 13.
Justin- p32, started 27th i was in the top 10 by half way to go and simple as this i got hooked down the straight junked my car. I was disapointed
Wednesday Open: Kansas
Mike- p18 – finally made a good call. It had pretty good track position around seventh but got door by a guy and got meatball got back to 25th but was able to recover a little bit.
David – p14 Long Greens early, caution though during cycle forced wave around and bad track position. Though quickly got back on even tires. Then the late caution fest began, I didn't survive one of them. But enough others didn't either that dragged it home 14th.
Tyler- P Pinballd ! Finished 25th had a top 5 car easy.
Justin – P? – ran with Mike.
Thursday Open Ellis -P lost Internet briefly, and got disconnected from the server early in the race. P26
---
---
Official Series
Ellis–
USF 2000 at Walkens Glenn. Ghosted all the way.
Pick up cup at Daytona. Wrecked out.
Dellara Dash at Phoenix P1. Let every lap and get some massive donuts at the end. What a great car.
Gen 4 at old Atlanta. Top split. coming to the initial green. Some guy is warming his tires and spins out which caused me to get rear ended not gonna be into the air did the green came out and they piled up and I put all but eight of us a lap down where the entire field had to take a wave around. Stay green after that fitting after the halfway point from P78 laps later a caution ended up staying out saving the last set for the next caution but it never came and I faded back to finish 12.
Sprint car at Milwaukee 26 cars. Started in the back. P17
SPIKER
Gen 4 – Atlanta P5
SK Modified – Southern National
---
---
Final Thoughts
---
---
Words Spoken in Closing Audio Clip -""Thank you for listening to the iRacers Lounge podcast make sure to go subscribe to us on iTunes, SoundCloud, or Google Play, Facebook & Twitter, See You On The Track ."
TITLE
PinBall'd
Description
On the Show this week, we'll review the Coke Series race at Las Vegas, we'll try to interpret an obscure new content tease from iRacing. We'll learn the best way to realically set up your FOV, and did we find the single screen monitor that will really take the place of triples. So sit back, relax and join us on the iRacers Lounge Podcast.
iRacers Lounge Podcast is available on iTunes and Apple's Podcasts app, Stitcher, TuneIn, Google Play Music, Spotify, Soundcloud, Podbean, Spreaker, Podbay, PodFanatic, Overcast, Amazon, and other podcast players.
Sponsors:
Hosts:
Mike Ellis – twitter.com/MikeDeanEllis
David Hall – www.twitch.tv/mixmage
Greg Hecktus – twitter.com/froozenkaktus – www.twitch.tv/froozenkaktus
Brian Maccubbin – www.twitch.tv/MacRubbinsRacin
Kyle Pendygraft – twitter.com/LoudPedalGaming
Tony Groves – www.twitch.tv/SirGroves
Adam Josselyn- twitter.com/Jossad83
Tony Rochette – twitter.com/TonyRochette
Tom Dreiling –
Donnie Spiker – twitter.com/Spikerman19
Bobby Jonas –
MacKenzie Stevens – https://twitter.com/MackStevens48
Justin Pearson – https://twitter.com/big7bang_
Links:
Facebook – www.facebook.com/iRacersLounge/
Twitter – twitter.com/iracerslounge
Instagram – instagram.com/iracersloungepodcast/
Web (Show Notes) – iracerslounge.com/