7/22/2023 – Try the Grass – Episode 0399
iRacers Lounge Podcast – Conversation Topics
---
---
Show Introduction
On the show today…It's build week, and of course we will walk you through all of the goodies including a lot of new cars, tracks and other cool upgrades. We'll investigate if Max Verstappen was caught cheating in iRacing, and what new racing wheel was described as being "A Masterpiece"
And remember you can follow along with us on your PC or mobile device in real time as you listen to the show and see for yourself all of the great topics and products we'll discuss by visiting iracerslounge.com and selecting show notes. Hope to see you there..
---
---
Topics
---
---
Poesche 963 GTP
iRacing introduces the new Porsche 963 GTP with a YouTube video
---
---
Ferrari 926 GT3
Next up was the intro video for the Ferrari 926 GT3
https://forums.iracing.com/discussion/47486/ferrari-296-gt3-joins-the-iracing-gt3-lineup#latest
---
---
More Woes for MSG
It has been reported on iRacing that Motorsports Games may have not been meeting their financial obligstions for licensing fees
---
---
Darlington and Beyond
William Byron says he's relying on his sim drive to help him prepare for the Darlington race and beyond
---
---
Me vs SVG
Millad Radman founf himself in a cup race at Darlington vs Shane Van Gisbergen
---
---
Season 4 Contests Galore
Season 03 2023 brings with it great opportunities to win great prizes from companies like Maconi Setup Shop, Buttkicker, SIMAGIC, MOZA RACING, Ricmotech, Falken Tyre, DOF Reality, NEXT LEVEL RACING, Pure Driving School, and Sim-Lab!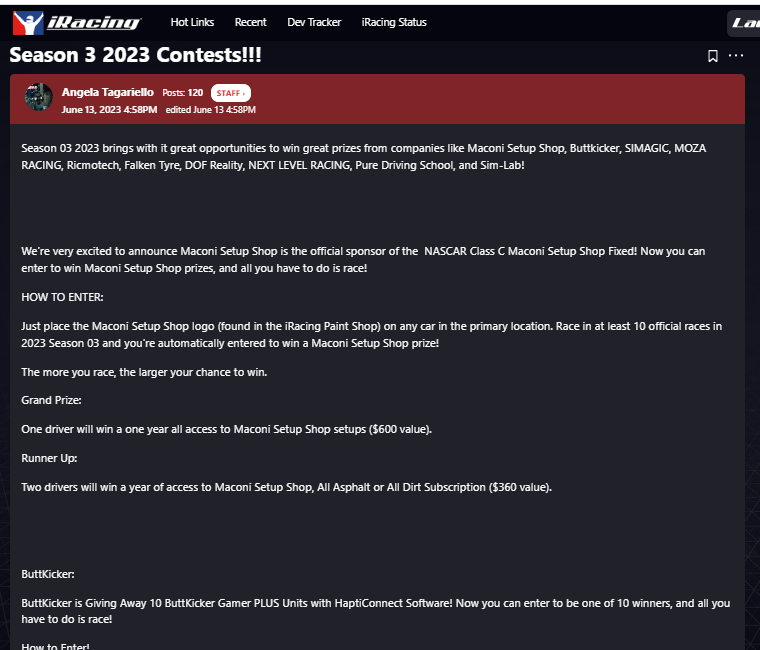 https://forums.iracing.com/discussion/comment/402608/#Comment_402608
---
---
Acura ARX-06
iRacing introduces the new Acura ARX-06
---
---
Full Field
After the Season 4 build you can now race the entire 2023 IMSA GTP field on iRacing
---
---
Test Drive Downtime
iRacing posted in the forums their downtime schedule for the season 4 update but the test drive feature has been extended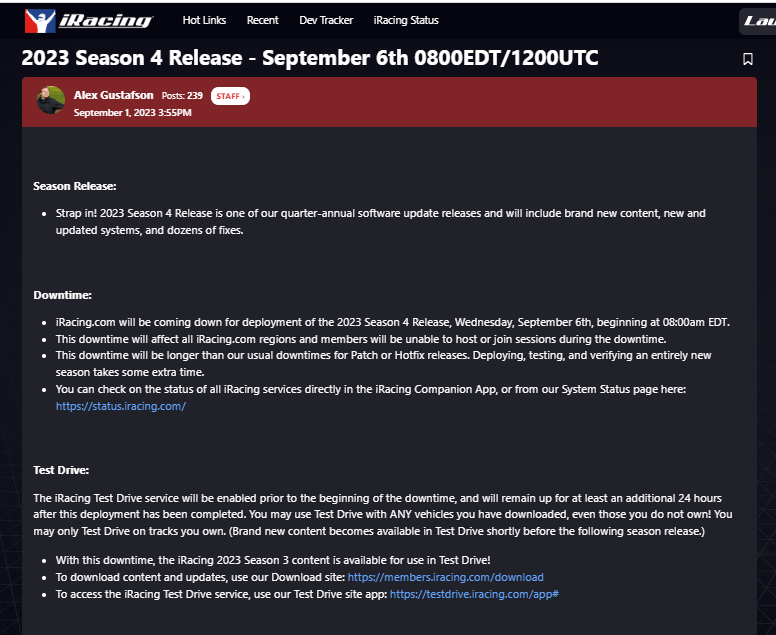 https://forums.iracing.com/discussion/47306/2023-season-4-release-september-6th-0800edt-1200utc
---
---
1987 Pontiac Grand Prix
iRacing introduces the 1987 Pontiac Grand Prix to the Nascar Legends lineup
---
---
When is Bristol NiS?
There was an error regarding the date of the Bristol 500 NiS. iRacing's website said it was this week and corrected that saying its actually September 13th to the 17th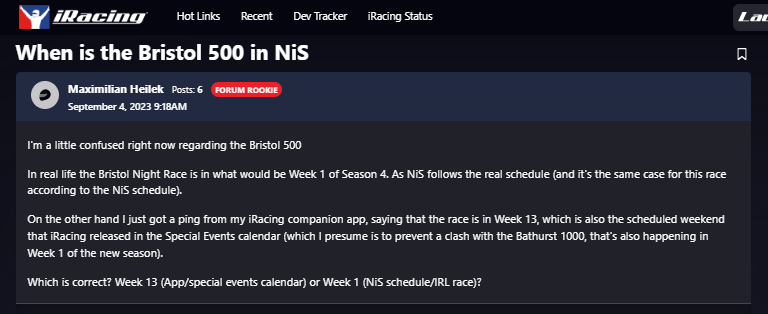 https://forums.iracing.com/discussion/47425/when-is-the-bristol-500-in-nis
---
---
Super Formula Championship Racing Series
iRacing announced the release of the Super Formula, SF-23 Toyota, Championship Racing Series. In a YouTube video Stuffeyy explains the series to those not familiar with the series
---
---
iRacing – Motorsport's Entry Level
Blake McCandless described iRacing as, "the lowest barrier to entry to getting involved in motorsports" in an interview with Parker Klingerman
---
---
AI Major Upgrade
A whopping eight cars, five of them new, and 18 track configurations across seven circuits will be available for iRacing's single-player mode with the release of the build.
https://www.iracing.com/massive-new-lineup-of-ai-enabled-cars-and-tracks-for-iracing-2023-season-4-build/
---
---
Did Max Cheat in iRacing
DJYeeJay posted a video with some evidence that Max Verstappen may have cheated in iRacing
---
---
Release Notes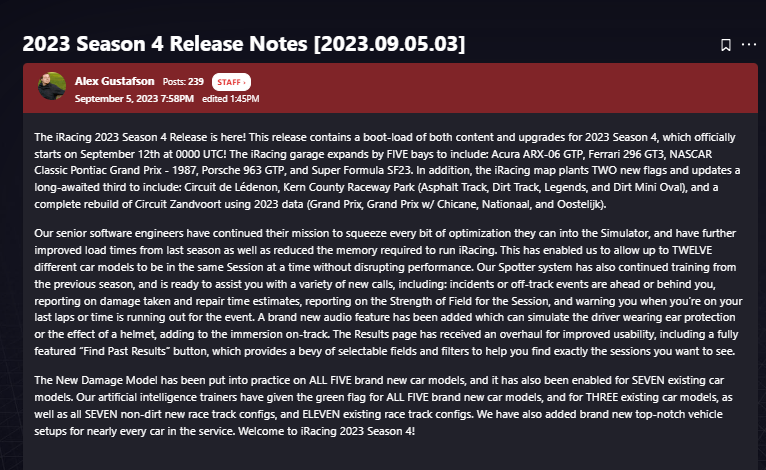 Season Highlights Include…
Acura ARX-06 GTP
Ferrari 296 GT3
NASCAR Classic Pontiac Grand Prix – 1987
Porsche 963 GTP
Super Formula SF23
Circuit de Lédenon
Kern County Raceway Park (Asphalt Track, Dirt Track, Legends, and Dirt Mini Oval)
Circuit Zandvoort, 2023 rescan and full update (Grand Prix, Grand Prix w/ Chicane, Nationaal, and Oostelijk)
SIM Optimizations (Improved loading times, & reduced memory usage footprint)
Ability to load 12 car models per Session
Rolling drag improvements for tires on off-track surfaces
Additional Spotter Calls (Incidents & off-track ahead/behind, damage report, time/laps remaining, and Strength of Field report)
Driver Audio Filters (ear protection and helmet effects)
Results Page overhaul and Search function
New Damage Model for 12 vehicle models [Acura ARX-06 GTP, Dirt UMP Modified, Ferrari 296 GT3, Ford Mustang FR500S, Modified – SK / NASCAR Whelen Tour Modified (both models), NASCAR Classic Pontiac Grand Prix – 1987, NASCAR Xfinity Class Cars (all 3 models), Porsche 963 GTP, and Super Formula SF23]
AI Racing for 8 vehicle models [Acura ARX-06 GTP, ARCA Menards Chevy / Gen 4 Cup (Gen 4 Cup Car), Audi 90 GTO, Ferrari 296 GT3, NASCAR Classic Pontiac Grand Prix – 1987, Nissan GTP ZXT, Porsche 963 GTP, Super Formula SF23]
AI Racing at 18 track configurations [Circuit de Lédenon, Circuit Zandvoort (ALL 4 Configs), Kern County Raceway Park (Asphalt Oval & Legends), The Milwaukee Mile, Nürburgring Grand-Prix-Strecke (Grand Prix w/out Arena, Kurzanbindung w/out Arena, Sprintstrecke), Road Atlanta (Club, Short), and [Legacy] Silverstone Circuit – 2008 (ALL 5 Configs)]
Hundreds of professionally crafted iRacing vehicle setups
https://forums.iracing.com/discussion/47512/2023-season-4-release-notes-2023-09-05-03
---
---
Zandvoort Upgade
Circuit Zandvoort received an upgrade to reflect it's FIA Grade 1 Status featuring AI racing and the new 3D foilsge system
---
---
Circuit de Ledenon
iRacing introduces the new Circuit de Ledenon with a YouTube Video
---
---
Kern County Raceway
TMilly Racing shows off the new Kern County Raceway
---
---
Seaseon 4 Schedule
iRacing released it's Season 4 preliminary schedule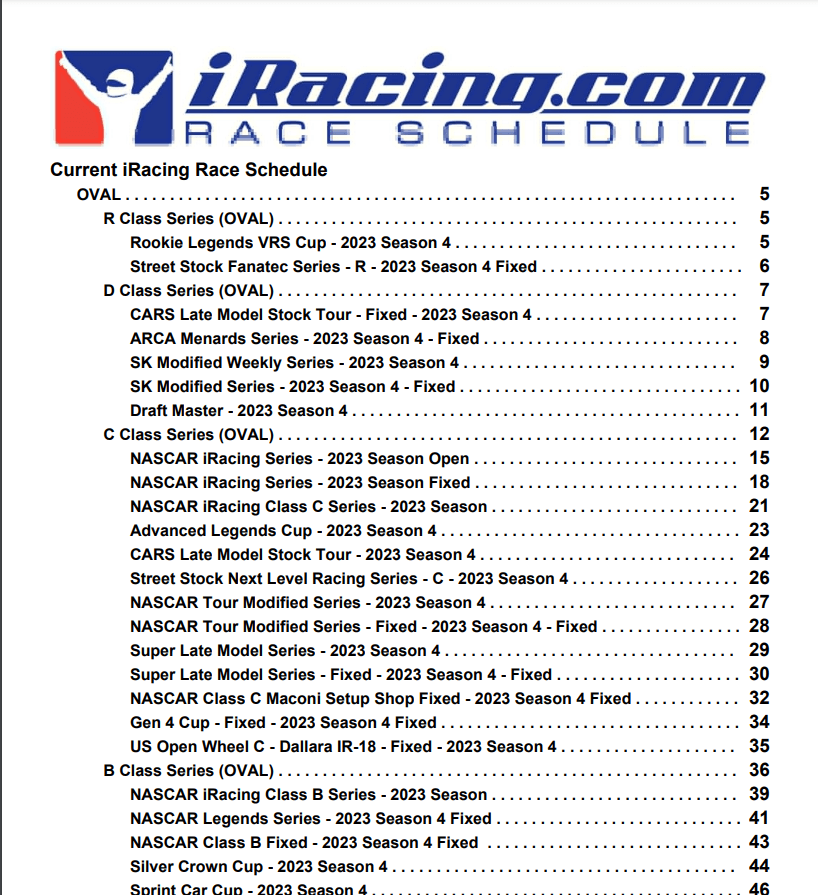 https://forums.iracing.com/discussion/47567/2023-season-4-preliminary-schedule-pdf
---
---
Crackle, Crackle
Some drivers have noticed a crackle sound in the car. iRacing's David Tucker says they're looking into it.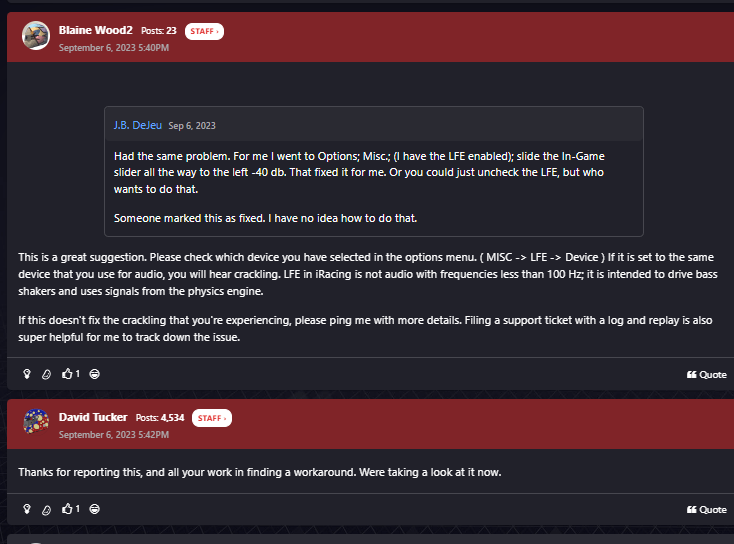 https://forums.iracing.com/discussion/47568/sound-crackling-in-car
---
---
Bathurst 1000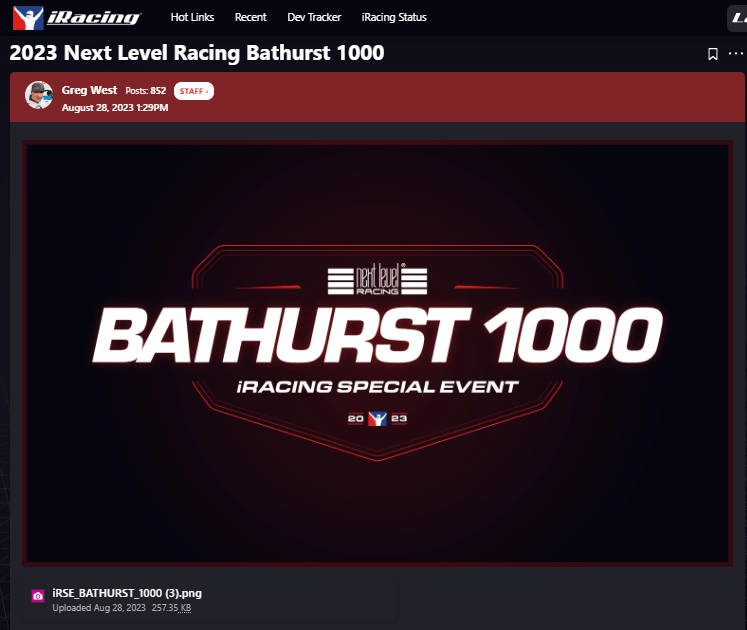 https://forums.iracing.com/discussion/47071/2023-next-level-racing-bathurst-1000
---
---
Podcast Housekeeping
Leave us a review on your favorite podcast platform to make it easier for more listeners to find the podcast. Mention the podcast to your fellow drivers so they don't miss out, we would appreciate it.
Check out our Discord https://discord.gg/rvRas4DDqF
New Website – Leave Comments https://www.iracerslounge.com/
---
https://exclaim.gg/store/y0yydbxy Merchandise Store
We are in the regular rotation… (Mike)
https://performancemotorsportsnetwork.com/
iRacers Lounge Merch!!!

You can now order fantastic looking merchandise for your favorite iRacing show, The iRacers Lounge Podcast!
Visit iRacerslounge.shop to get yours Today!
https://channelstore.roku.com/details/9d27a1e9dd15b92535d7cfe85407288e/the-sim-racing-channel
https://thesimracingchannel.com/watch-live/
Fantasy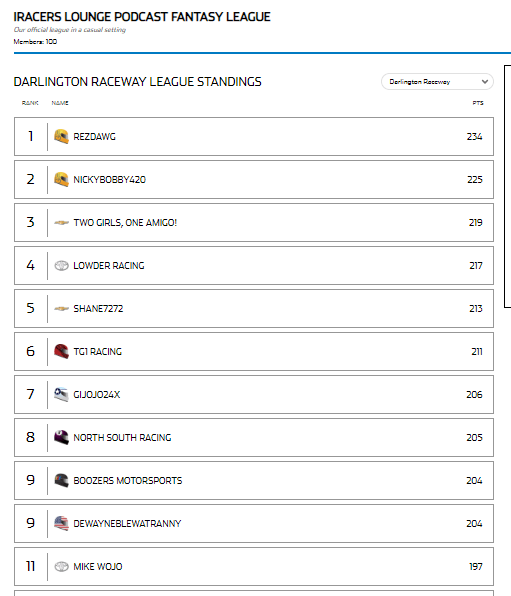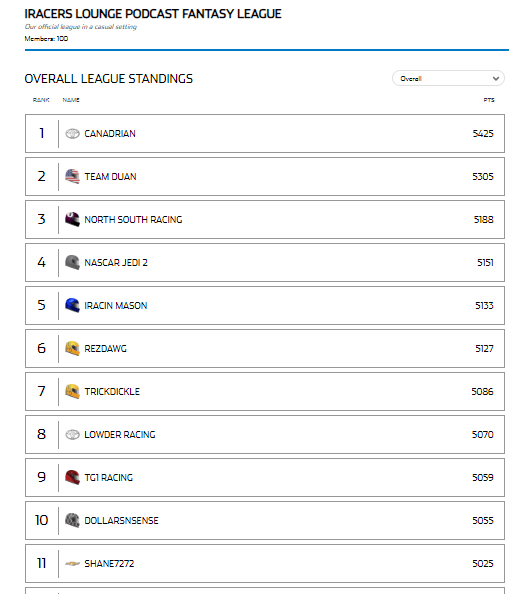 ---
---
Hardware/Software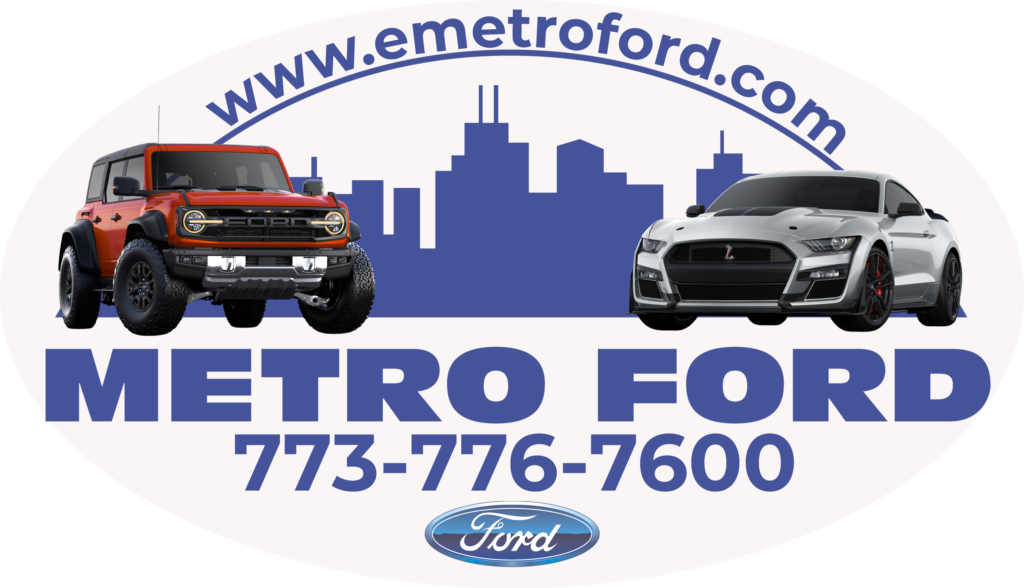 ---
The Ultimate Racing Simulator
Daniel Morad posts a video of The Ultimate Racing Simulator
---
---
Grid Porsche RSR Review
Dave Cam reviews the Grid by Sim Lab Porsche RSR calling it a "Work of Art"
---
---
Sim Lab Monitor Mounts
The new Sim Lab Integrated monitor mount is massive, Combining adjustability and looks with Vario mounts included for perfect alignment!
---
---
Grid Porsche Button Console Review
Dave Cam also got his hands on the Grid by Sim Lab officially licensed Porsche 911 GT3 Cup Button Console
---
---
Sim Lab P1 Pro
The new Sim Lab P1-Pro Cockpit will be available for pre-order very soon, exclusively on their website. The P1-Pro features custom designed profiles, single piece aluminium injected brackets and innovative aesthetic.
https://www.facebook.com/100064691049113/posts/pfbid025Re1tyZcDPbCMsoJbJE8y8znzzfuJYMicM8r659wAtXVUsYguDYXg9W1GBCKVXiVl/?mibextid=K8Wfd2
---
---
Fanatec CSL Universal Hub
Fanatec unveils their new CSL Universal Hub V2 with 9 new steering wheels
---
---
Cube Controls SP01 Review
Boosted Media reviews the Cube Controls SP01 pedals
---
---
Results
NASCAR iRacing Series
Friday Open -Darlington Raceway
Mike -. P19 hit pit road 30 to go. I got some passing on the yellow that could be a lap down. Fought for the lucky dog they got involved in a wreck. Fought again and did get the lucky dog.
Justin – p5, Started 31st really not much to say drove real conservative never went more than a 25 lap run. Started gaining ground right at the 20 lap run mark. Kept inch-in forward until the end
Rochette P8 went from 28 to 14 in first 5 laps and just hung around top 10 most of the race
Sunday Open- Darlington Raceway
Justin– p17, Started 31st, stayed in the back most of the race. Biggest split yet 3.8k top 5 drivers were 7k,6k, and two 5k drivers. A big split for me. 100 lap run, It was fun. Still plussed up in IR. Gained a lot of Irating.
Tony – p11 definitely higher split than used to but got caught in a wrecking car and than spent most of the race getting it fixed. Was even 2 laps down at 1 point and finished on the lead
Chris Waldron – P7. Stayed safe and avoided wrecks. Good clean run.
Wednesday Open: Kansas Speedway
Mike– p 22- just screwed up and ran over a guy kind of got into the wall and got wrecked really bad seven minutes damage limped it home P 22.
Chris- p6
David – p15 – robbed of a lucky dog, struggle to get track position back on short runs
Justin – p30, started last ran a good race inched my way up in the top 10, 6 laps to go. They wrecked
Chris – p6. First ¾ of race was a wreck fest. Stayed in the back and made moves after half way. Ran the bottom to save tires and worked my way up to 6th.
Thursday Open: Kansas Speedway
Mike – p10- pretty much sucked all day has several moments where I got loose and almost spun. Had 8X by the end of lap to 12 X by the lap 60. Kept it clean was 15th on the final restart and got to 10th.
---
---
Official Series
Ellis–
Chris maguire Hosted DW 12 at Michigan – wrecked out
Street Stock at Lanier a demo derby finished P 12
87 that Talladega got wrecked out
---
---
Final Thoughts
---
---
Words Spoken in Closing Audio Clip -""Thank you for listening to the iRacers Lounge podcast make sure to go subscribe to us on iTunes, SoundCloud, or Google Play, Facebook & Twitter, See You On The Track ."
TITLE
Try the Grass
Description
On the show today…It's build week, and of course we will walk you through all of the goodies including a lot of new cars, tracks and other cool upgrades. We'll investigate if Max Verstappen was caught cheating in iRacing, and what new racing wheel was described as being "A Masterpiece" So sit back, relax and join us on the iRacers Lounge Podcast.
iRacers Lounge Podcast is available on iTunes and Apple's Podcasts app, Stitcher, TuneIn, Google Play Music, Spotify, Soundcloud, Podbean, Spreaker, Podbay, PodFanatic, Overcast, Amazon, and other podcast players.
Sponsors:
Hosts:
Mike Ellis – twitter.com/MikeDeanEllis
David Hall – www.twitch.tv/mixmage
Greg Hecktus – twitter.com/froozenkaktus – www.twitch.tv/froozenkaktus
Brian Maccubbin – www.twitch.tv/MacRubbinsRacin
Kyle Pendygraft – twitter.com/LoudPedalGaming
Tony Rochette – twitter.com/TonyRochette
Tom Dreiling –
Donnie Spiker – twitter.com/Spikerman19
Bobby Jonas –
MacKenzie Stevens – https://twitter.com/MackStevens48
Justin Pearson – https://twitter.com/big7bang_
Links:
Facebook – www.facebook.com/iRacersLounge/
Twitter – twitter.com/iracerslounge
Instagram – instagram.com/iracersloungepodcast/
Web (Show Notes) – iracerslounge.com/