9/21/2023 – 2023 is the new 2023 – Episode 0401
iRacers Lounge Podcast – Conversation Topics
Brought to you by:
---
---
Opening Audio Clip -"Your listening to the iRacers Lounge Podcast where we discuss everything iRacing, in a casual setting, enjoy."`
READ THIS AT THE TOP OF EACH SHOW!!!
Welcome to the iRacer's Lounge, I am your host "XXX". iRacer's Lounge is a podcast for the iRacer, where we talk all things iRacing in a casual setting.
Joining me are the usual characters, ———— 
---
---
Show Introduction
We are getting near the end of the season championships in the iRacing esports and we'll talk about it. We will introduce you probably the best single monitor for sim racing, and of course talk about our results. So sit back, relax and join us on the iRacers Lounge Podcast.
And remember you can follow along with us on your PC or mobile device in real time as you listen to the show and see for yourself all of the great topics and products we'll discuss by visiting iracerslounge.com and selecting show notes. Hope to see you there..
---
---
Topics
---
---
eNASCAR Twitter Resurfaces
---
---
iRacing Paint in Victory Lane
---
---
10 Rarest Tracks
Las Vegas Infield Legends Ovals –
Kansas Road Course
Atlanta Road Course
Oran Park North A
Legacy Kentucky Legends Oval
Monza Oval Left
Gateway Road
Twin Ring West
Tsukuba 1000 Outer
Iowa Road
---
---
WOO Champion
---
---
SRX Inbound
https://www.srxracing.com/_files/ugd/2b0383_b5060c5043d448948129c6a3929769ba.pdf
---
---
Throwback Spotter Pack
---
---
Single Rig Multiple User
https://forums.iracing.com/discussion/48606/single-rig-multiple-iracing-user-team-driver-change
---
---
4 Drivers going for 100k
Audio Room setup in Discord –
---
---
Mailbag
Jason Bosse
2:53 PM (4 hours ago)
to iracerslounge
If iracing did earlier eras, I kind of wish they'd unlock the pits and not enforce modern pit road speed limits. Maybe it wouldn't "add" any new dynamic to the races, but I'd like to see it to determine this. Maybe a week 13 experiment but would likely require complex coding for something that seems "simple."
---
---
Nascar Game
---
---
IMSA Fixed Adjustment
https://forums.iracing.com/discussion/48616/imsa-fixed-gtp-fuel-levels-updated#latest
---
---
FIA Regional Expands
---
---
Petit LeMans
https://forums.iracing.com/discussion/48630/2023-iracing-petit-le-mans-powered-by-vco
---
---
WOO Sprint Car Qualifier Starting
https://www.iracing.com/thrustmaster-becomes-new-title-sponsor-of-iracing-world-of-outlaws-sprint-car-series-qualifying-series-starts-september-25/
---
---
Podcast Housekeeping
Leave us a review on your favorite podcast platform to make it easier for more listeners to find the podcast. Mention the podcast to your fellow drivers so they don't miss out, we would appreciate it.
Check out our Discord https://discord.gg/rvRas4DDqF
New Website – Leave Comments https://www.iracerslounge.com/
---
We are in the regular rotation… (Mike)
https://performancemotorsportsnetwork.com/
iRacers Lounge Merch!!!

You can now order fantastic looking merchandise for your favorite iRacing show, The iRacers Lounge Podcast!
Visit iRacerslounge.shop to get yours Today!
Fantasy
---
---
Hardware/Software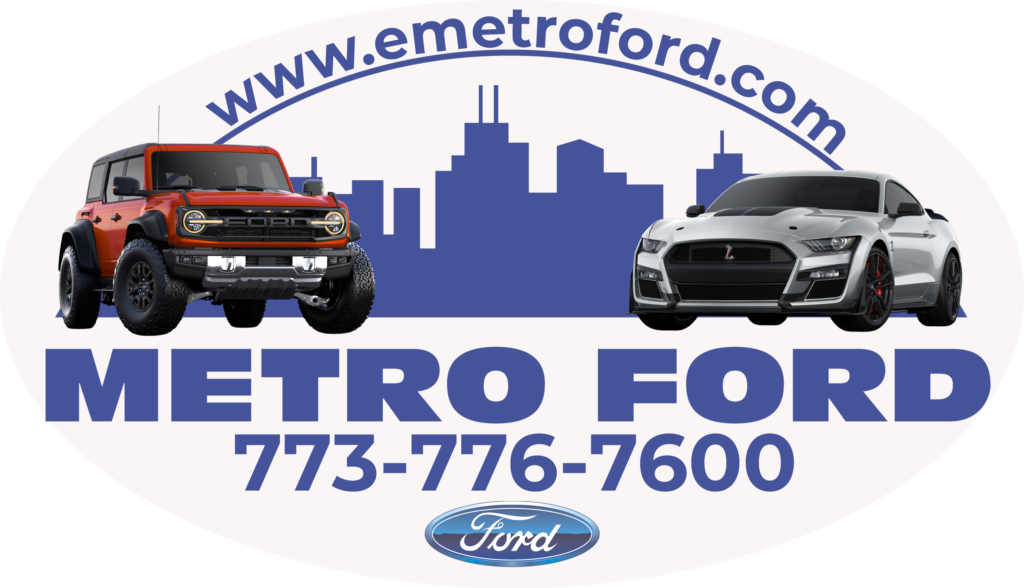 ---
Buttkicker Gamer Plus Review
Lawrence Dusoswa reviews the Buttkicker Gamer Plus and its value compared to other haptic systems
---
---
Simcore Pedal Faces
The Sim Racing Den highly recommeds the Sim Core Pedal face for his Heusinkveld Ultimate + Pedas
---
---
Platseat Nascar Evolution Pro
The eNascar website is prompoting the Playseat Evolution Pro Sim Rig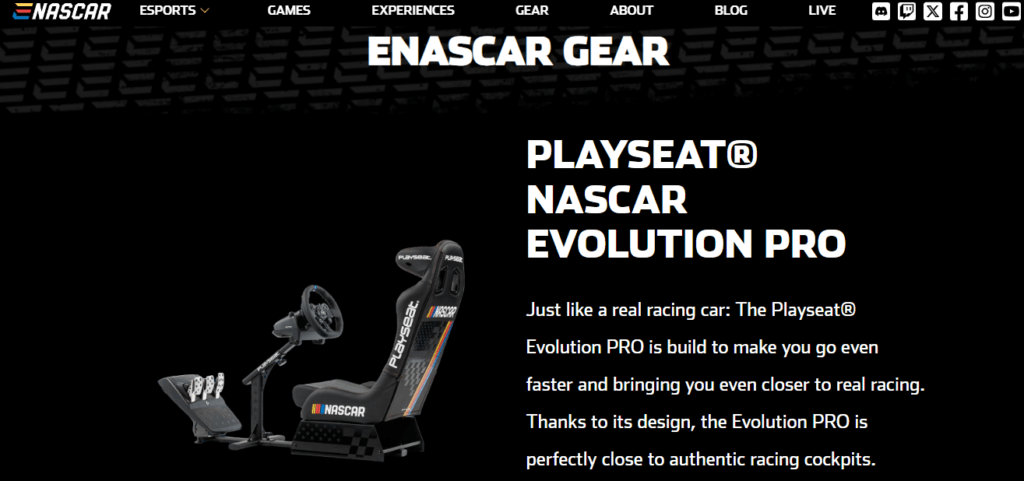 ---
---
SimRep Engineering P9XX Wheel
SimRep Engineering is offering another nice lookiing addition to the formula wheel market with their P9XX Sim Racing Wheel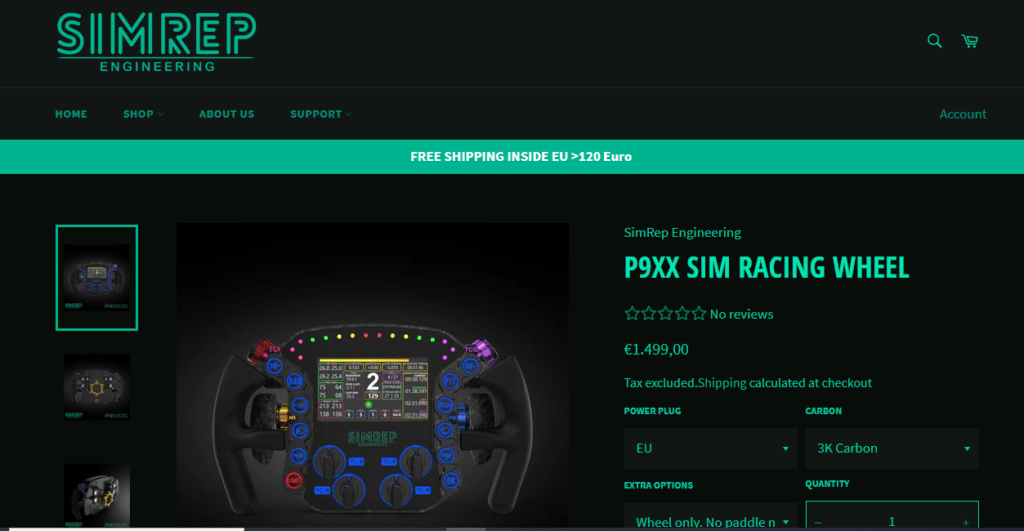 ---
---
Retrosims Hesketh 308 Blade
In a groundbreaking collaboration with Base Performance, one of the world's leading companies in the racing simulator industry, Retrosim is introducing the Hesketh 308 Blade.
---
---
Story Title
https://www.samsung.com/us/computing/monitors/gaming/57-odyssey-neo-g9-dual-4k-uhd-quantum-mini-led-240hz-1ms-hdr-1000-curved-gaming-monitor-ls57cg952nnxza/
---
---
Story Title
---
---
Story Title
---
---
---
Results
NASCAR iRacing Series
Sunday Open-bristol
Mike– P
Chris– P
David – P wrecked, top split shit show, had 12x from others wrecks by lap 20, hid around half lap down for half a race, then got sandwiched in a wreck hit a car and got piled into.
Kyle- P
Justin – P18, to some up my bristol experience at once. I didn't finish better than 18th out of 4 attempts. Only one of those races I made it to half way. Had a fast car i bet i had 100 laps led. I know of one time i did spin out then another 2 times the inside guy washed up a clean me out
Wednesday Open: Texas
Mike– P 9. Started 24th drove it up to second. By the halfway Mark green flag stops. Didn't fare too well for me shook out about seventh made it as high up at sixth then a lap car trying to get underneath me even though I'm on the bottom, he can't take the hint to go around the outside Hits me and I fall back and finish ninth I called the lab car out over the radio telling him there's some driver etiquette to let the lead lap racers race near the end of the race without interfering and he claimed to be like Dale Earnhardt and he's gonna go 100% every lab no matter even if he's 100 laps down. He got shown by several people in the lobby for talking like a dumbass.
Chris– P17. What is 25th when green flag pitstop started cycled to the lead and pitted last with new tires drove back up to 17.
David – P 16, messed up early, car didn't behave in turn 1 at all in practice like it did in race. Then just a mid pack car.
Kyle- P
Justin – P14 had 14x not by my own doing. Alot of cautions just trying to finish a race
Tony – P20 i absolutely sucked harder than a dyson vacuum bowling ball demo. Loved old Texas. I say demo this track
Greg –P
Tom – P
Tyler – Pp21
Thursday Open:
Mike– P 5- ran about top five all day had one green flag stop everything went smoothly and I didn't screw up
Chris– P
David – P 27, caught the grass on the a GWC after fighting back from a badly timed caution
Kyle- P
Justin – P13, qualified 8th, ran top 10 for a chunk of the race spun out of turn 4 rookie move no damage. Brought out a caution after play and ketchup the rest of the race had a faster car than what the results are.
---
---
Official Series
Ellis– Hosted Chris maguire gen five at Talladega got wrecked out near the end
87th at Talladega, it turned into a fuel mileage race I backed way off to see if you'll some faster. Cars are coming up behind me in this ran right over the top of me. I was so mad.
Draft Meister car of tomorrow at Daytona got wrecked out on lap seven was able to finish and come home P 13
Next night winter winter chicken dinner career win number 96. Everything went perfect. I followed the leader up until the last lap and just drove around on the outside just how I planned it.
Try to get two in a row ended up second I was fighting with the leader and I hit the wall. My mistake. I'll take the irating.
Third attempt at the night. Find me in car number 24 in pop split with people like Parker Retzlaff. P7.
Next night top split started eight drove up to second at the end ended up fighting for a third a lab car was in the way I hit him and fell back to finish P6
---
---
---
---
Final Thoughts
---
---
Words Spoken in Closing Audio Clip -""Thank you for listening to the iRacers Lounge podcast make sure to go subscribe to us on iTunes, SoundCloud, or Google Play, Facebook & Twitter, See You On The Track ."
TITLE
2023 is the new 2023
Description
We are getting near the end of the season championships in the iRacing esports and we'll talk about it. We will introduce you probably the best single monitor for sim racing, and of course talk about our results. So sit back, relax and join us on the iRacers Lounge Podcast.
So sit back, relax and join us on the iRacers Lounge Podcast.
iRacers Lounge Podcast is available on iTunes and Apple's Podcasts app, Stitcher, TuneIn, Google Play Music, Spotify, Soundcloud, Podbean, Spreaker, Podbay, PodFanatic, Overcast, Amazon, and other podcast players.
Sponsors:
Hosts:
Mike Ellis – twitter.com/MikeDeanEllis
David Hall – www.twitch.tv/mixmage
Greg Hecktus – twitter.com/froozenkaktus – www.twitch.tv/froozenkaktus
Brian Maccubbin – www.twitch.tv/MacRubbinsRacin
Kyle Pendygraft – twitter.com/LoudPedalGaming
Tony Rochette – twitter.com/TonyRochette
Tom Dreiling –
Donnie Spiker – twitter.com/Spikerman19
Bobby Jonas –
MacKenzie Stevens – https://twitter.com/MackStevens48
Justin Pearson – https://twitter.com/big7bang_
Links:
Facebook – www.facebook.com/iRacersLounge/
Twitter – twitter.com/iracerslounge
Instagram – instagram.com/iracersloungepodcast/
Web (Show Notes) – iracerslounge.com/