9/28/2023 – The Grass Is Good – Episode 0402
iRacers Lounge Podcast – Conversation Topics
---
---
Show Introduction
On the show today we will take you thru the iRacing Coke Series Championship Race Event as we crown the new 2023 eNascar Champion. We'll discuss if iRacing could, or should be made available to consoles. In the hadware section we'll look at the long, long awaited Fanatec QR2 quick release system and Simagic's Pedals with haptic feedback.
And remember you can follow along with us on your PC or mobile device in real time as you listen to the show and see for yourself all of the great topics and products we'll discuss by visiting iracerslounge.com and selecting show notes. Hope to see you there..
---
---
Topics
---
---
End of an Era
Michael Conti posted the ContiFiles: 6 videos featuring the retiring Coke Series Driver
---
---
Why is iRacing Not on Consoles
Kevn Lemberg asks why iRacing is not on consoles when other system demanding sim like Microsoft Flight Simulator are.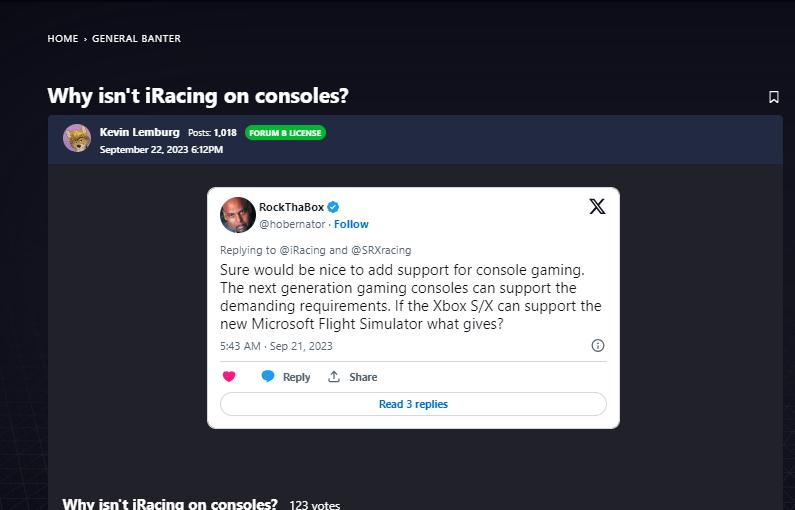 https://forums.iracing.com/discussion/48788/why-isnt-iracing-on-consoles#latest
---
---
The Grass is Good!
Curtis Ramirez says that iRacing's new grass grip physics are spot on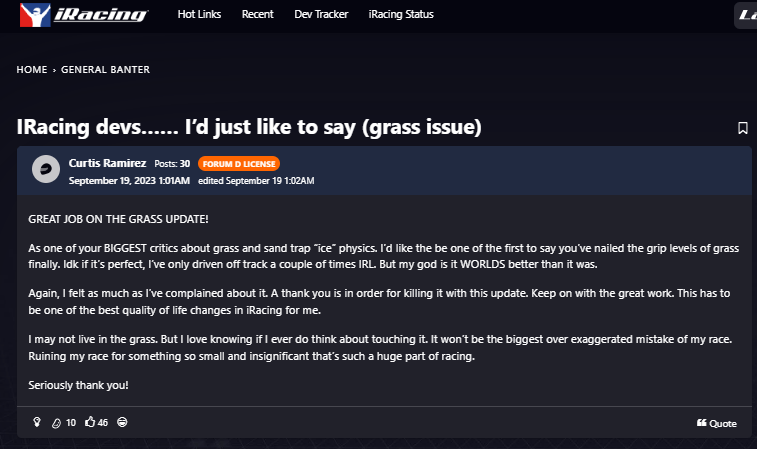 https://forums.iracing.com/discussion/48604/iracing-devs-i-d-just-like-to-say-grass-issue#latest
---
---
Hall Pass
Garrett Lowe had to get a note from Nascar to miss his college exams to run in the Coke Series Championship Race
Elliott Sadler eSports will not be back in the Coke Series next Year
---
---
Kirwan is Out Early at Miami
---
---
Class of the Field
Donovan Strauss and Steven Wilson were the class of the field all race long
https://www.iracing.com/steven-wilson-scores-redemption-with-2023-enascar-coca-cola-iracing-series-championship/
---
---
The Next Three
iRacing asks on X, What are 3 tracks you'd like to see make it into iRacing?
---
---
Toyota or Honda
You'll now be able to choose between the Toyota and the Honda when selecting your Super Formula SF23!
---
---
Season 2 Patch 4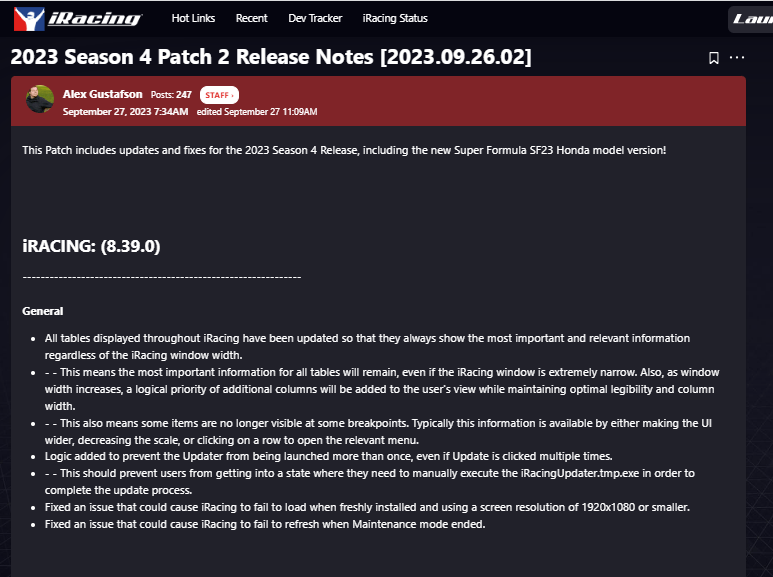 https://forums.iracing.com/discussion/48989/2023-season-4-patch-2-release-notes-2023-09-26-02#latest
---
---
Happy 1k
Joel Smith celebrated his 1000th career win
---
---
iRacing Attempted Hack
Bad actors attempted to  access to iRacing files, no member data was lost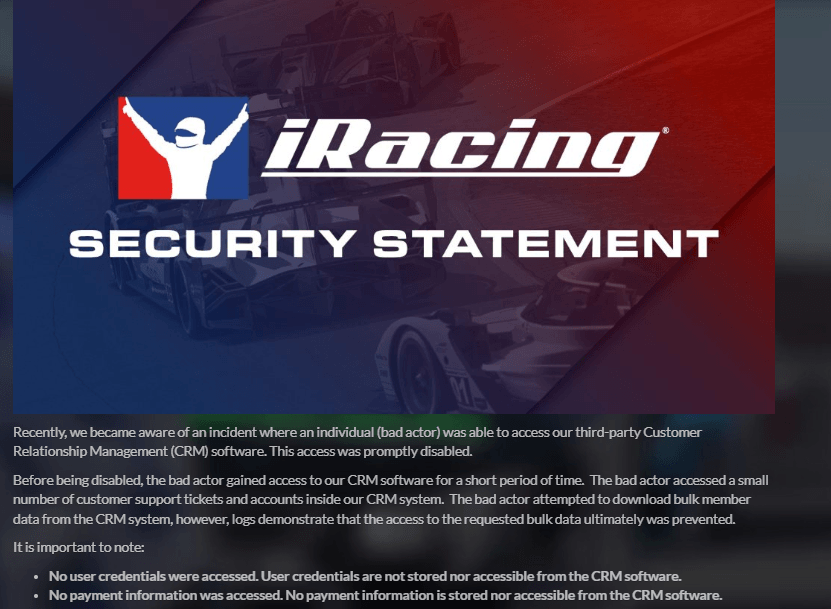 https://www.iracing.com/member-account-security-incident-statement/
---
---
Byron and iRacing on Fox
Fox Sports has a 1-on-1 article with Nascar Championship contender William Byron on his path from iRacing to Nascar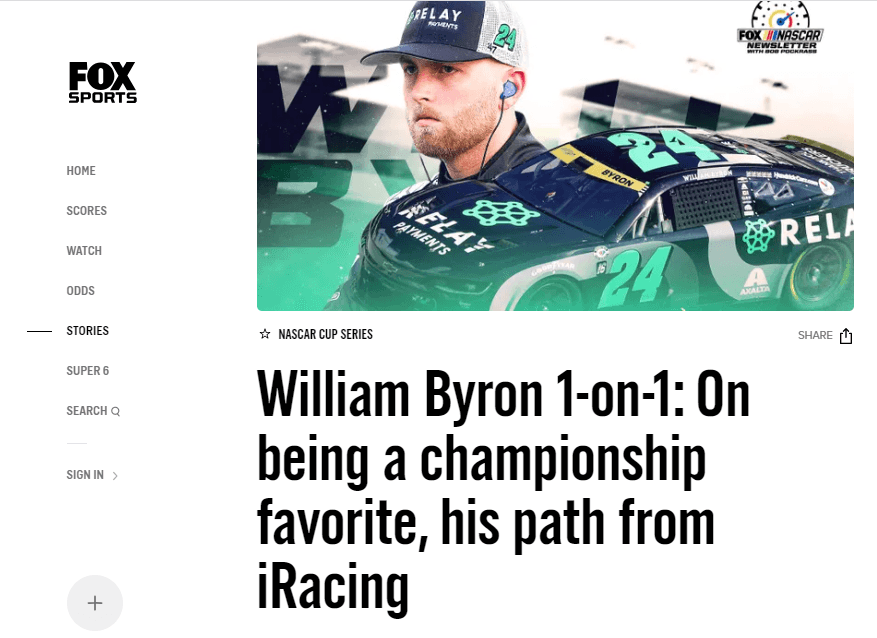 https://www.foxsports.com/stories/nascar/william-byron-1-on-1-on-being-a-championship-favorite-his-path-from-iracing
---
---
Spot from Your Phone
Alan Strovch thought it would be cool if iRacing made an app that let you spot races from your phone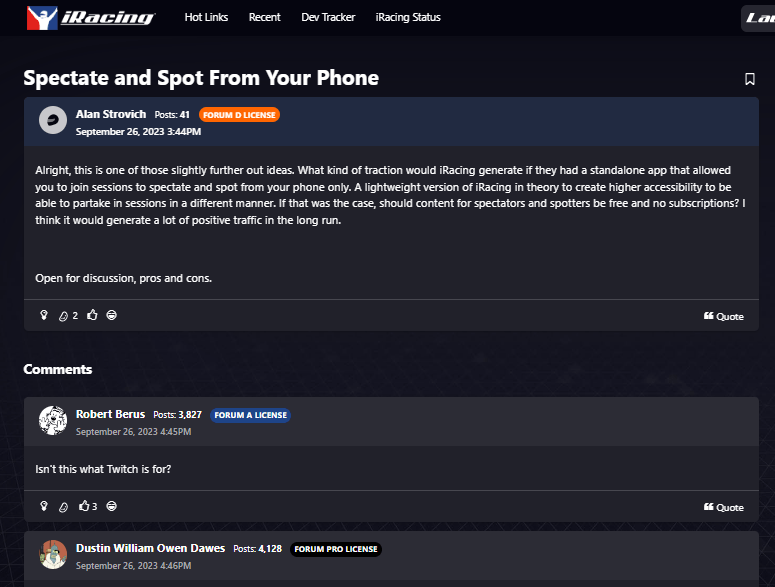 https://forums.iracing.com/discussion/48965/spectate-and-spot-from-your-phone#latest
---
---
Petit Le Mans
iRacing drops the balance of power for the upcoming Petit Le Mans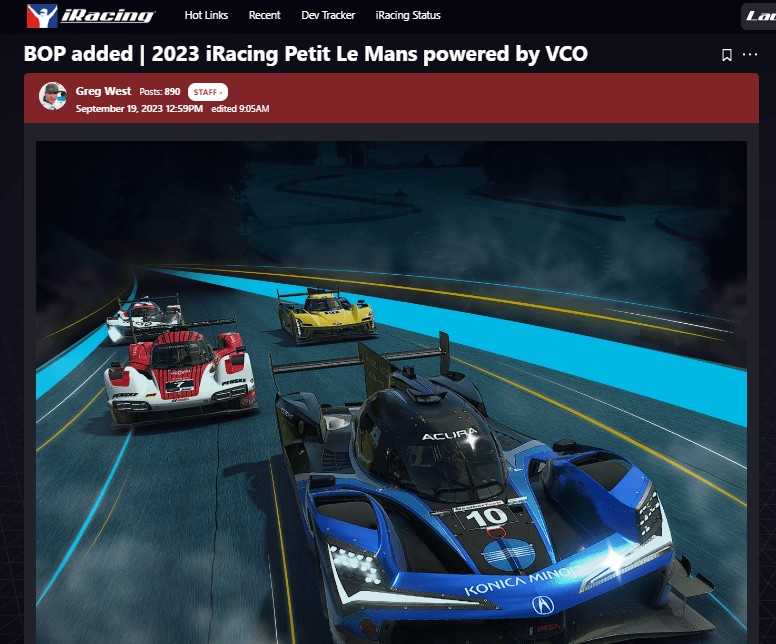 https://forums.iracing.com/discussion/48630/2023-iracing-petit-le-mans-powered-by-vco
---
---
Podcast Housekeeping
Leave us a review on your favorite podcast platform to make it easier for more listeners to find the podcast. Mention the podcast to your fellow drivers so they don't miss out, we would appreciate it.
Check out our Discord https://discord.gg/rvRas4DDqF
New Website – Leave Comments https://www.iracerslounge.com/
---
We are in the regular rotation… (Mike)
https://performancemotorsportsnetwork.com/
iRacers Lounge Merch!!!

You can now order fantastic looking merchandise for your favorite iRacing show, The iRacers Lounge Podcast!
Visit iRacerslounge.shop to get yours Today!
https://channelstore.roku.com/details/9d27a1e9dd15b92535d7cfe85407288e/the-sim-racing-channel
https://thesimracingchannel.com/watch-live/
Fantasy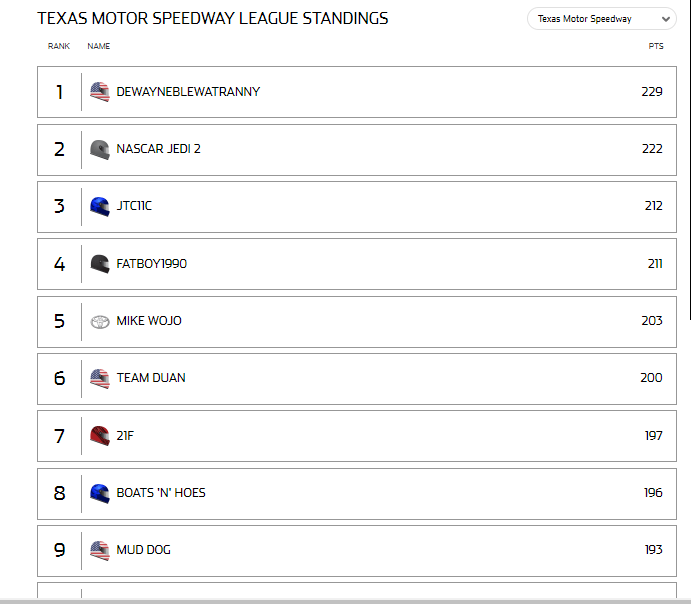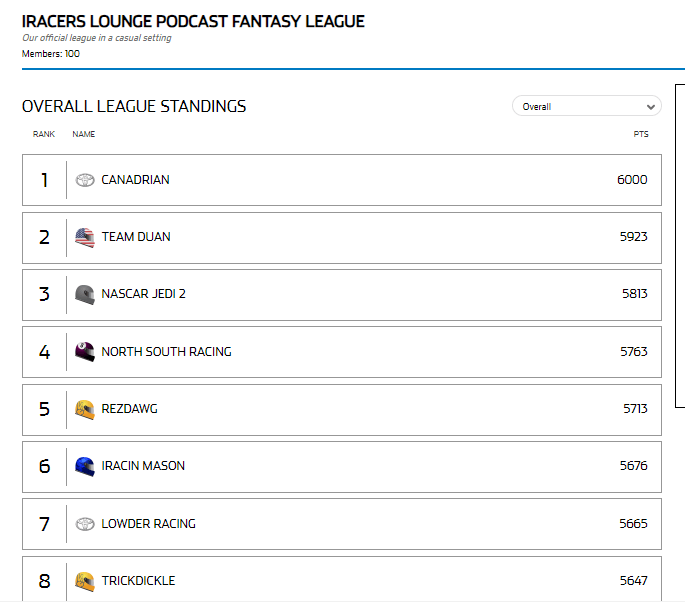 ---
---
Hardware/Software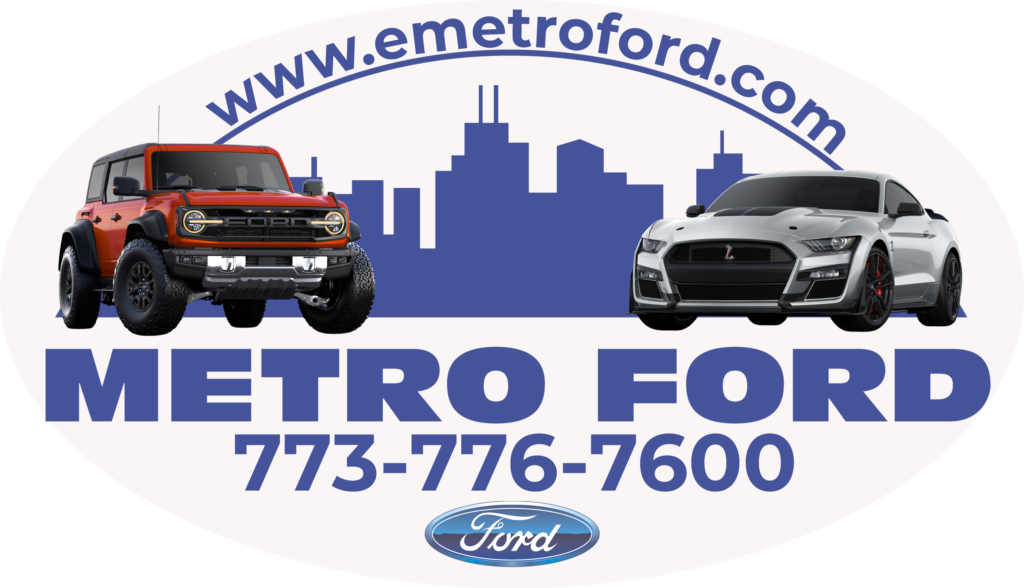 ---
Helicopter Case
Thermaltake introduces their Snow Helicopter themed computer case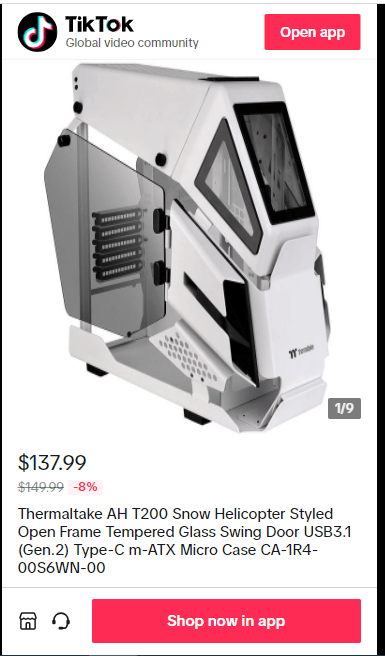 https://www.tiktok.com/view/product/1729387183435846358
---
---
New Sim Rig Stuff
Jays two Cents dips his toes back into the sim rig hardware
---
---
Wheel FOV Extensions
Motion Rig Simulations has a Wheel FOV Extensions that make your simulator more immersive with a realistic feel, just like it is in the real car.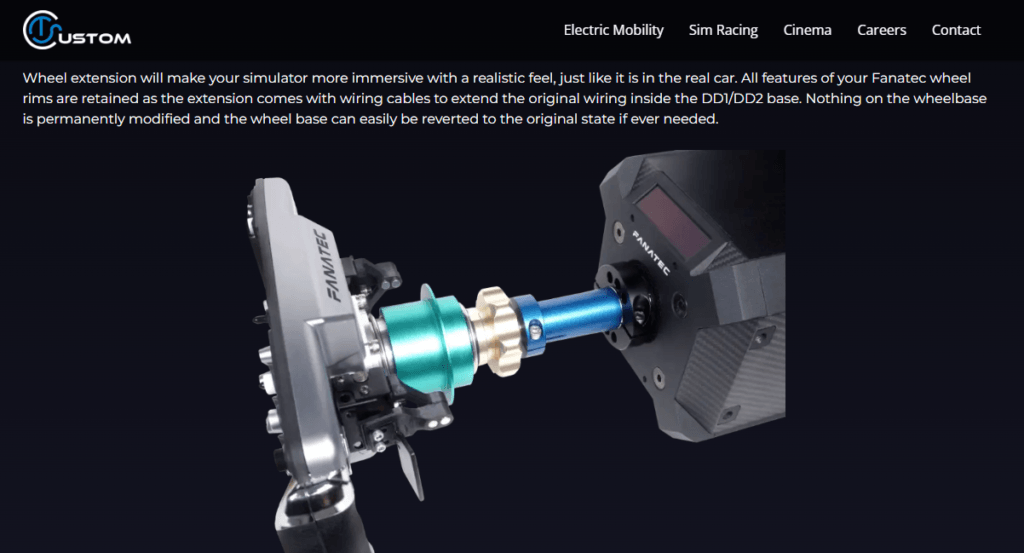 https://tscustom.eu/mrs/index.html
---
---
Fanantec Getting Stale
Lawrence Dusoswa thinks Fanatec needs to get moving in order to keep up with the ever evolving sim hardware market
QR2 Review
Will Ford from Boosted Media reviews Fanatec's new, long awaited QR2
https://fanatec.com/us-en/cat/index/sCategory/190
---
---
PT Actuator Tension R
Jam First reviews the PT Actuator Tension R Seat Belt Tensioning system
---
---
iR Sidekick
Dave Cam revies the iR Sidekick software that lets you easily configure system setups 
---
---
Sabelt Sim Racing Cockpits
Sabelt launch range of smart-looking sim racing cockpits
---
---
Zen's Simwheels
Zen's Simwheels offers custom sim racing equipment from a variery of manufacturers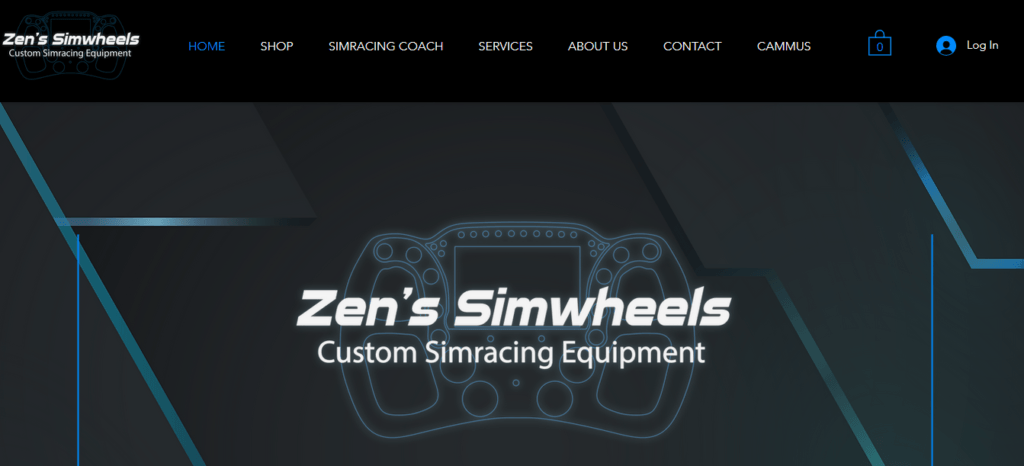 https://www.zenssimwheels.com/
---
---
Results
NASCAR iRacing Series
Sunday Open-
David – P 19, top split last car, strategy up and down, finished ok
Justin – P6, qualified p7, deserved my finish. 0x on the day. This race was just as good as a win in my book
Wednesday Open: Tally
Mike– P 17 Jack lead with about 25 to go kept it right up until the end and got hung out to dry not once but twice on the final restart and ended up wrecked. Was good to lead laps.
Chris– P 10. Saved it with one to go and worked my way back up to 10th.
David – P dropped, iracing is dropping people left in right
Justin – PLAST, i had 3 other Tifso teammates in the race. We got in order real quick. Random car bounced off the wall. junk
Tony – P7 I got spun early not hitting anything got stuck on the banking while still green. Almost went down a lap. Got stuck behind a lapper lost the pack middle of the race, dropped connection while a lap away on a GF stop lost almost 2 laps kept not getting lucky dog for checking up on wrecks and another guy passing me for it. Eventually got it and went from like 20something to 8th on the gwc and gained a spot for a guy getting dq'ed lol
Tom – P23
John – p17
Tyler – P8- Qualified 3rd and settled in for a long one. Stayed around the top 5 for most of the race till a late caution came out setting up the GWC. Had fun racing with Teammate Chris as we had a good run up top. Happy with 8th and a 0x!
Brad – P 19. Started 10th ran up front till early accident collected all four teammates. Fought back to running in top 10 till final wreck on 3rd GWC, ended up in P19.
Thursday Open:
Mike- P car 33 and top split. I ended up changing lanes and turning myself off somebody's nose and losing the draft. We finally caught a caution the first one with 20 to go I was almost out of fuel. I end up staying out for a waiver around, and luckily, got another quick caution so I can get enough fuel for the next restart with 12 to go. Finished at P12.
Justin – P4, got caught up in 2 wrecks only took a little bit of damage but just stayed chill. Came close to a chance to win. I was the one that gave the winning push.
Tony – P4 kept my nose clean til the end went to the outside to push A car to the lead but he got wrecked just before the line
---
---
Official Series
Ellis–
FIA F4 at Road America – Pile up 9 cars had to tow – lap 1 turn 2 – i had stopped to miss it but got ran over from behind…

Second attempt of the night qualified P4. On the start the guy in front of me in P2 he left his transmission in neutral gassed it with the clutch in and when the green light came out, he dropped the clutch but never left. I had a great start, but turned right to miss him, but it wasn't enough and I actually flip upside down Wrecking before I even get going.

Draft Meister car of tomorrow at Daytona top split qualified P5 – got to the Leed by the halfway point, but fell back to fourth after making a mistake P4

Top split again was running third near the end. A guy had a run on me. I blocked Lowe successfully and as we entered the corner, he just ran into the back of me and dumped me. Still finished P5.
Next day top split, took the lap lead on lap seven held it to the White some 6500 guy came out of nowhere and blue by me. I finish second. This finished puts me above 3000 rating. I started the week around 2450.
Top split again with Matt Busse and Liam. Brotherton was running third behind them when I had to dodge a lopper and fell back to sixth.
Top split again end up hitting the wall once cost me maybe third I finished P5
Top split again let a bunch of laps and then hit the wall all by myself. Ended up finishing P3.
Was running third in this one top split again and a lap car basically ran into the back of me when I got loose and spun me clear out somehow I was able to finish fourth
Not top split this time the same guy who ran over me before was fighting me hard for third I finally got him and got the second but not enough to catch the leader
Somehow someway ended up three wide for the lead I was on the outside and got pushed to the wall fell the third, even with how heavy damage P3
Ran one more race and finished P4
Next night top split got in a wreck on the final lab, and somehow still finished 10
A open Talladega top split strength of field 5K I was car number 29 Garrett Maes was car number one started in the back of the pack after a bad move, but was able to make my way back up to the lead right before the caution and was leading lap, so I stayed out when everyone else pitted under caution fill back a little bit and got wrecked in a stack up domino effect wrecked out on lap 31 of 70
---
---
Final Thoughts
---
---
Words Spoken in Closing Audio Clip -""Thank you for listening to the iRacers Lounge podcast make sure to go subscribe to us on iTunes, SoundCloud, or Google Play, Facebook & Twitter, See You On The Track ."
TITLE
The grass is good
Description
On the show today we will take you thru the iRacing Coke Series Championship Race Event as we crown the new 2023 eNascar Champion. We'll discuss if iRacing could, or should be made available to consoles. In the hadware section we'll look at the long, long awaited Fanatec QR2 quick release system and Simagic's Pedals with haptic feedback. So sit back, relax and join us on the iRacers Lounge Podcast.
iRacers Lounge Podcast is available on iTunes and Apple's Podcasts app, Stitcher, TuneIn, Google Play Music, Spotify, Soundcloud, Podbean, Spreaker, Podbay, PodFanatic, Overcast, Amazon, and other podcast players.
Sponsors:
Hosts:
Mike Ellis – twitter.com/MikeDeanEllis
David Hall – www.twitch.tv/mixmage
Greg Hecktus – twitter.com/froozenkaktus – www.twitch.tv/froozenkaktus
Brian Maccubbin – www.twitch.tv/MacRubbinsRacin
Kyle Pendygraft – twitter.com/LoudPedalGaming
Tony Rochette – twitter.com/TonyRochette
Tom Dreiling –
Donnie Spiker – twitter.com/Spikerman19
Bobby Jonas –
MacKenzie Stevens – https://twitter.com/MackStevens48
Justin Pearson – https://twitter.com/big7bang_
Links:
Facebook – www.facebook.com/iRacersLounge/
Twitter – twitter.com/iracerslounge
Instagram – instagram.com/iracersloungepodcast/
Web (Show Notes) – iracerslounge.com/