10/12/2023 – Runoff at the Runoffs – Episode 0404
iRacers Lounge Podcast – Conversation Topics
---
---
Show Introduction
On the show today well ask what your iRating might say about what kind of driver you are, we'll dive into reactions to Nascar and iRacing on consoles, and what tracks are most desperatly in need of updating and why.
And remember you can follow along with us on your PC or mobile device in real time as you listen to the show and see for yourself all of the great topics and products we'll discuss by visiting iracerslounge.com and selecting show notes. Hope to see you there..
---
---
Topics
---
---
Multitasking While iRacing
Incoming Cup driver Carson Hocevar knocked out a Nsscar Radio interwiew on his phone while iRacing at Dega
---
---
iRacing at Charlotte
Rajah Caruth was repping the brand in the iRacing sponsored Xfinity car at Charlotte
---
---
Pocono Update
Listener Craig Ream gives the Lounge some great feedback about the infield courses at Pocono.
Hi Gents,
Just to lend input on your mention about the Pocono infield courses. While they "could" be used for go carts but they are most often used for HPDE and drift events. Some club level racing is also booked there. (example spec Miata's)
The legacy Pocono config actually has a few of the infield courses but they are now dated and have changed slightly.
Craig Ream
---
---
NASCAR Game 2025 – What Do iRacers Think?
iRacing will be bringing Nascar to consoles in 2025 and the forums chime in with their thoughts.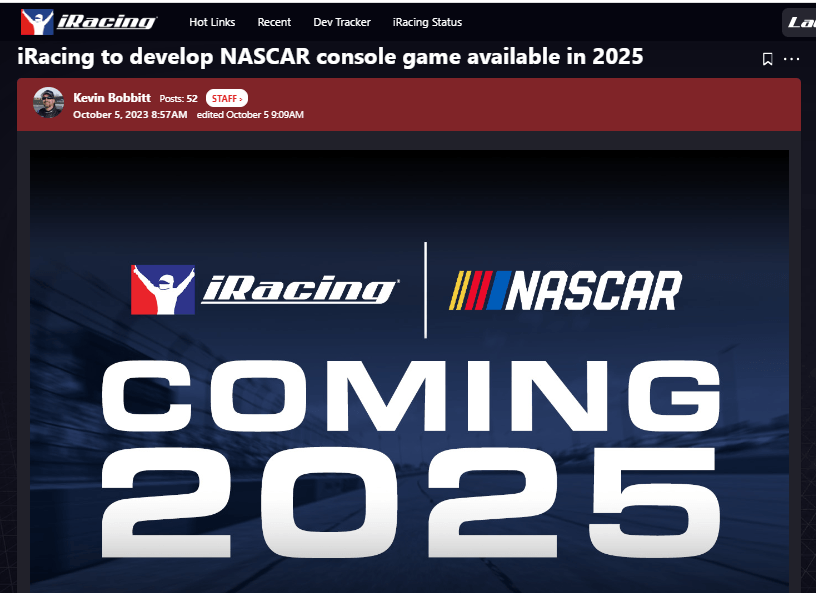 https://forums.iracing.com/discussion/49407/iracing-to-develop-nascar-console-game-available-in-2025
---
---
Send It Sim Racing
Send It! Sim Racing in Amherst, NY provides racing simulators to rent for single drivers leagues and more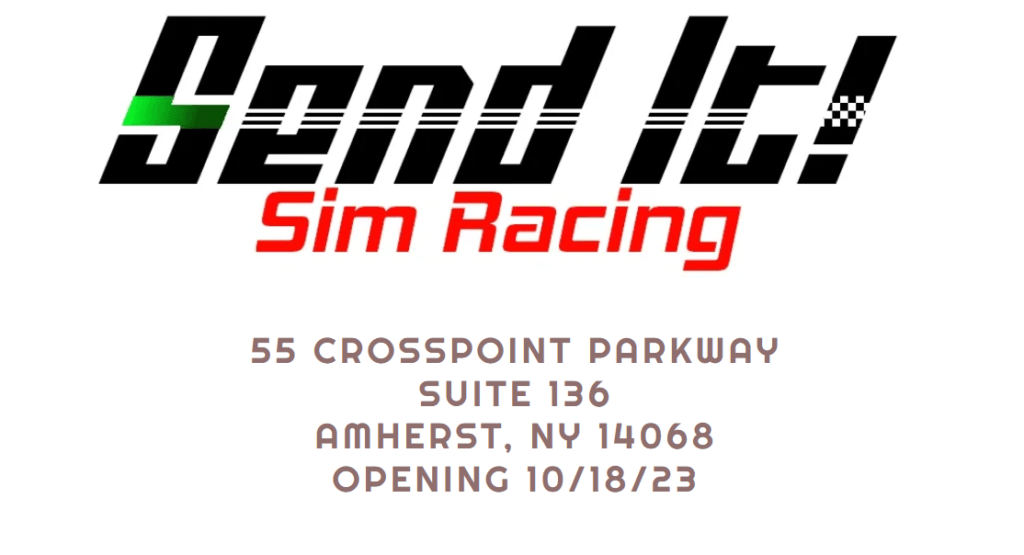 ---
---
SRX Ready for Scanning
In a Tweet from SRX racing, the IROC style racing league is readt for iRacing's scanning team
---
---
Your iRating and You
DJ Yee-J posted a YouTube video discussing what, as a driving instructor, he sees with drives at certain iRatings
---
---
Update Me!
RacingDepartment.com posted an article about which 3 tracks in iRacing desparately need updating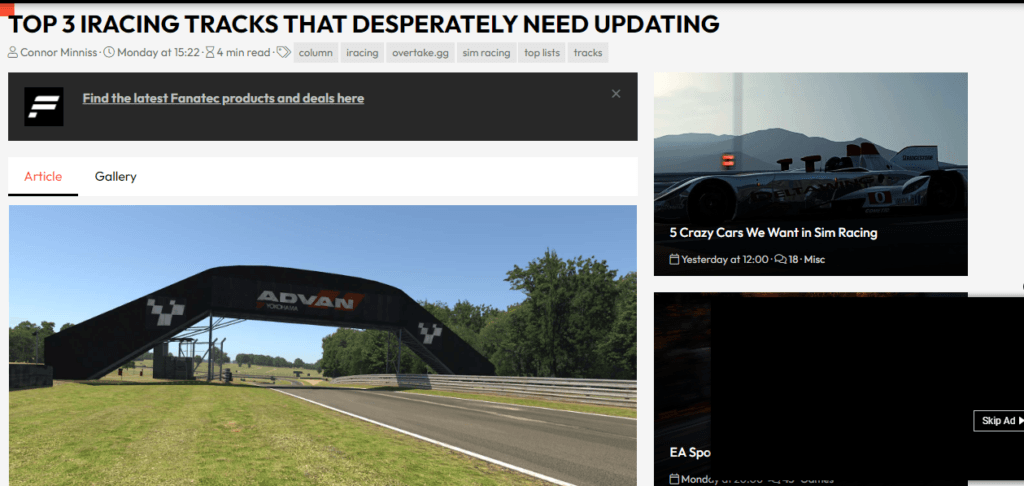 https://www.racedepartment.com/news/top-3-iracing-tracks-that-desperately-need-updating.1402/
---
---
Racing With Alonso
PitBits found himself in a Formula Vee race with F1 world champion Fernando Alonso and posted  his race on his YouTube Channel 
---
---
Pro Driver Pipeine
Coke Series Driver Vicente Salas is turning his dream of racing into a reality as he chases a career in Nascar 
https://www.enascar.com/news-media/2023/10/12/vicente-salas-nascar-career-enascar-iracing/
---
---
Sim Racing Expo
The 2023 ADAC Sim Racing Expo starts this weekend  in Dortmund, Germany
https://forums.iracing.com/discussion/49754/sim-racing-expo
---
---
Season 1 Schedule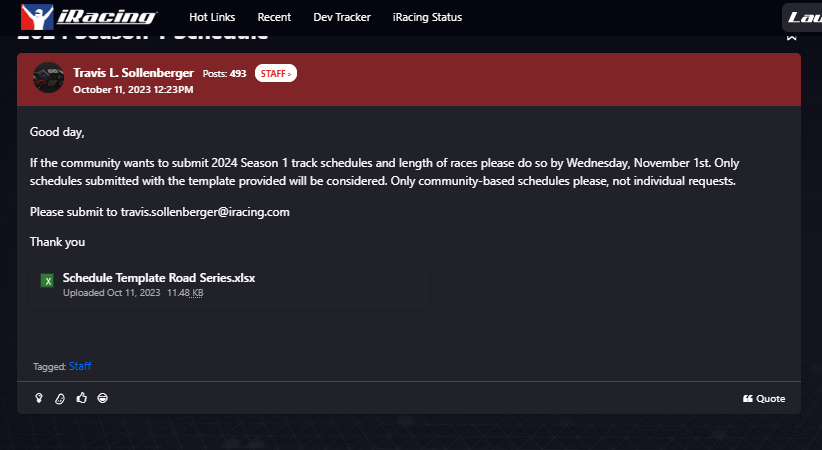 https://forums.iracing.com/discussion/49701/2024-season-1-schedule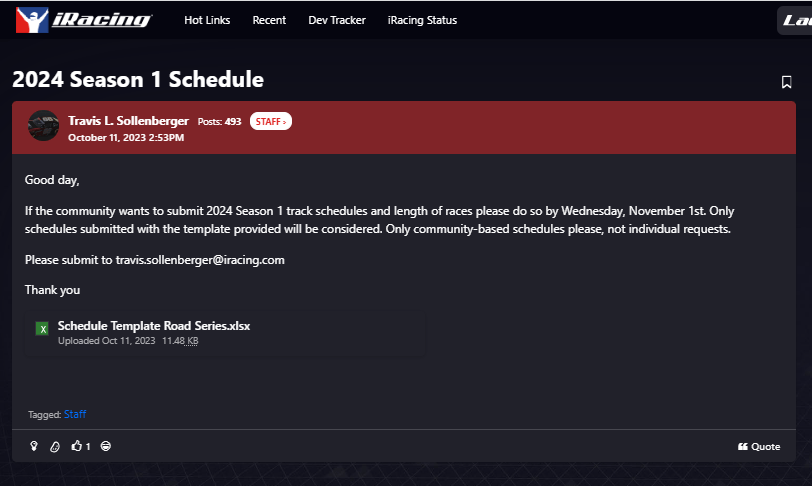 https://forums.iracing.com/discussion/49713/2024-season-1-schedule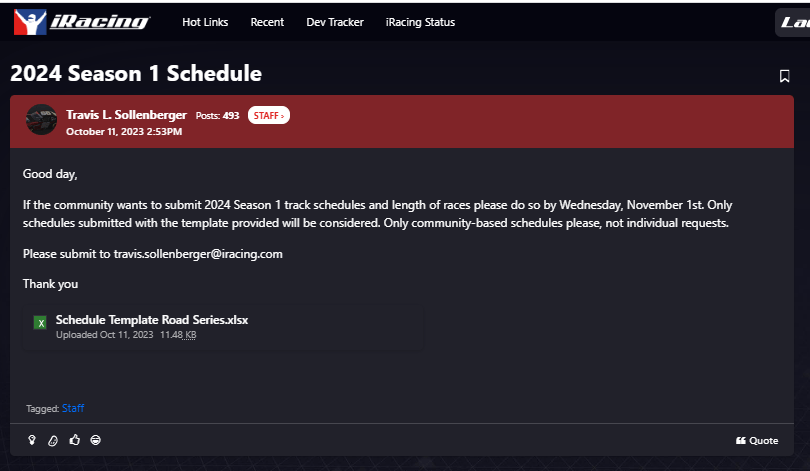 https://forums.iracing.com/discussion/49712/2024-season-1-schedule
---
---
iRacing athe SCCA Runoffs
iRacing made it's presence well known at the 2023 SCCA Runoffs
https://www.iracing.com/michael-hinkle-2023-scca-runoffs-recap/
---
---
IMSA 2023 Esports Global Chamionships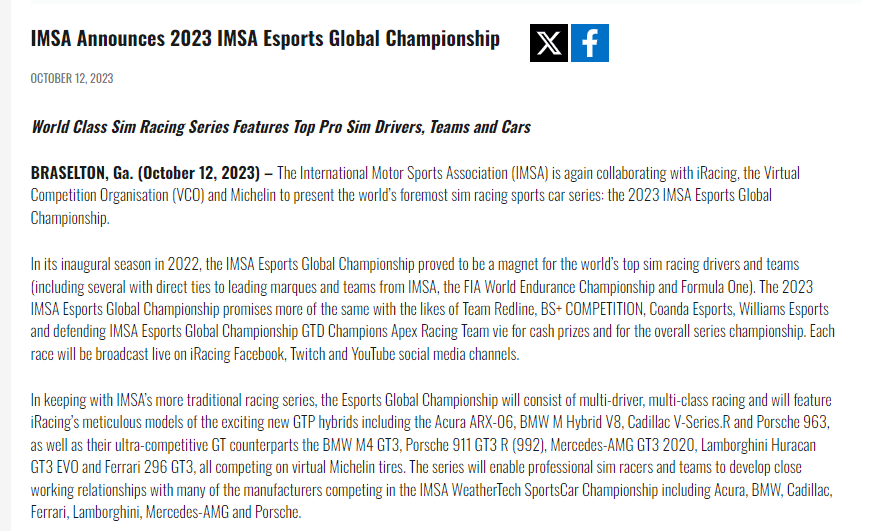 https://www.imsa.com/news/2023/10/12/imsa-announces-2023-imsa-esports-global-championship/
---
---
Crandon Pro 4 Championship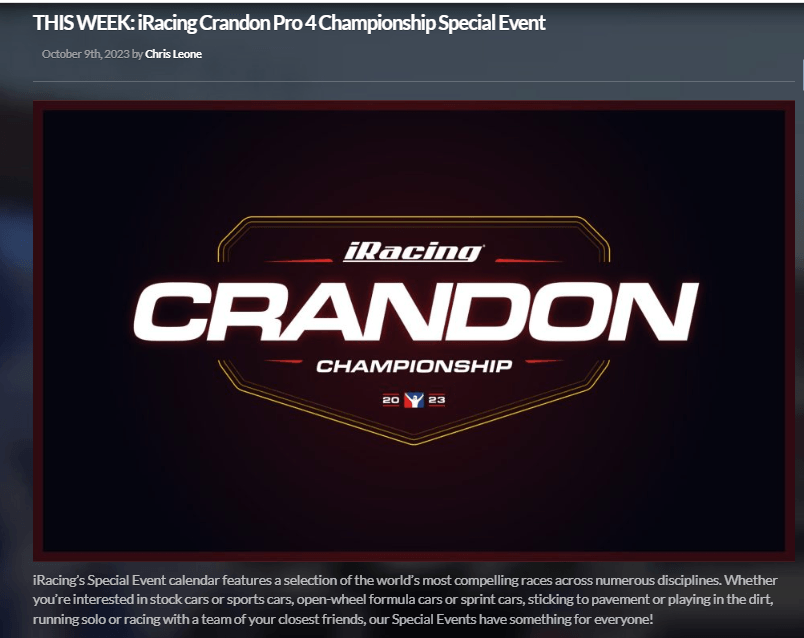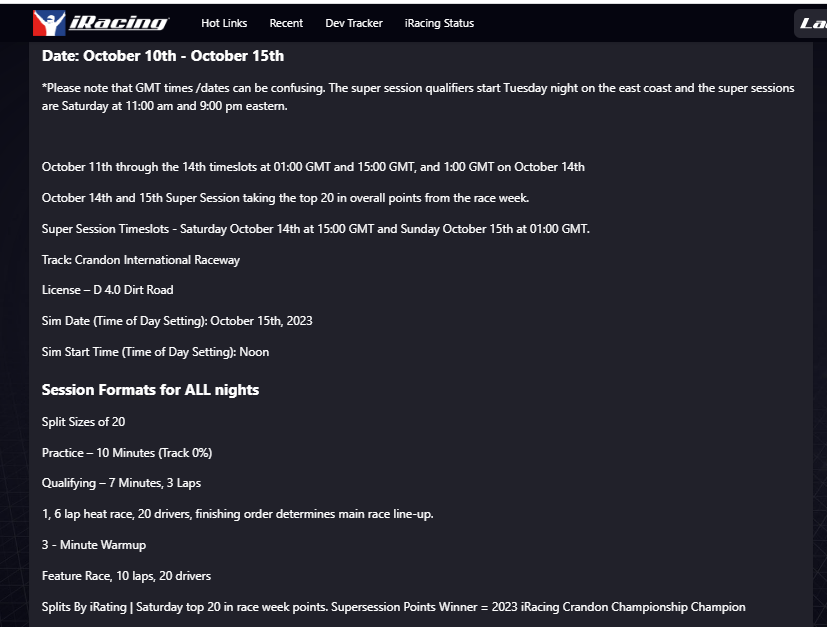 https://www.iracing.com/this-week-iracing-crandon-pro-4-championship-special-event-2023/
https://forums.iracing.com/discussion/49559/iracing-presents-2023-crandon-championship
---
---
BMW M Road Atlanta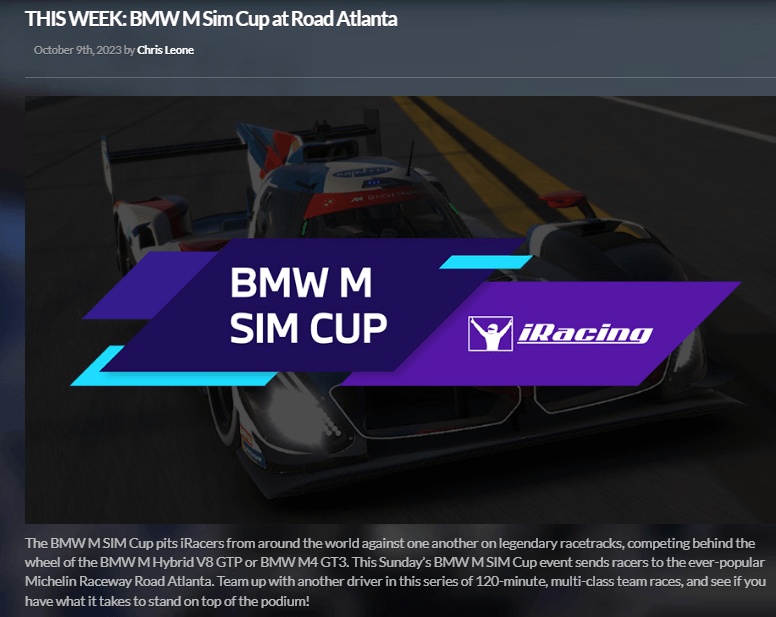 https://www.iracing.com/this-week-bmw-m-sim-cup-at-road-atlanta/
---
---
SCCA Runoffs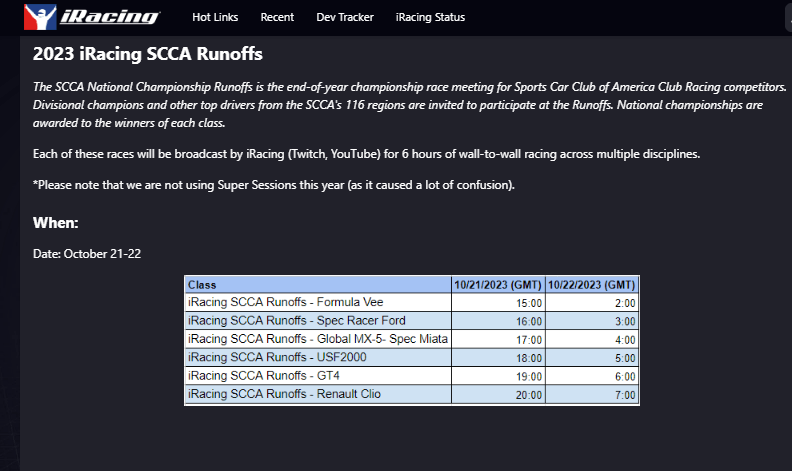 https://forums.iracing.com/discussion/49267/2023-iracing-scca-runoffs
---
---
Podcast Housekeeping
Leave us a review on your favorite podcast platform to make it easier for more listeners to find the podcast. Mention the podcast to your fellow drivers so they don't miss out, we would appreciate it.
Check out our Discord https://discord.gg/rvRas4DDqF
New Website – Leave Comments https://www.iracerslounge.com/
---
We are in the regular rotation… (Mike)
https://performancemotorsportsnetwork.com/
iRacers Lounge Merch!!!

You can now order fantastic looking merchandise for your favorite iRacing show, The iRacers Lounge Podcast!
Visit iRacerslounge.shop to get yours Today!
https://channelstore.roku.com/details/9d27a1e9dd15b92535d7cfe85407288e/the-sim-racing-channel
https://thesimracingchannel.com/watch-live/
Fantasy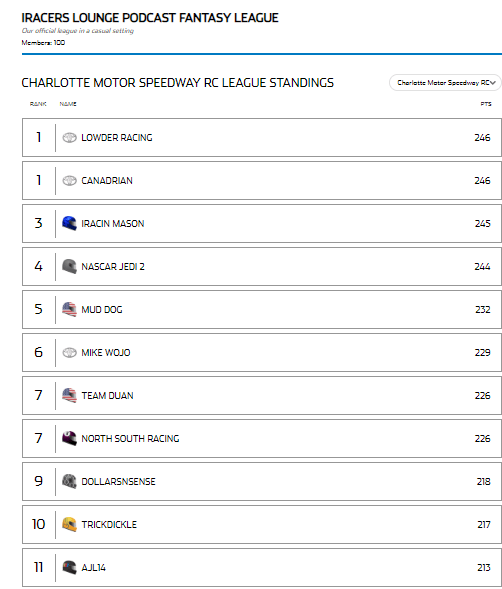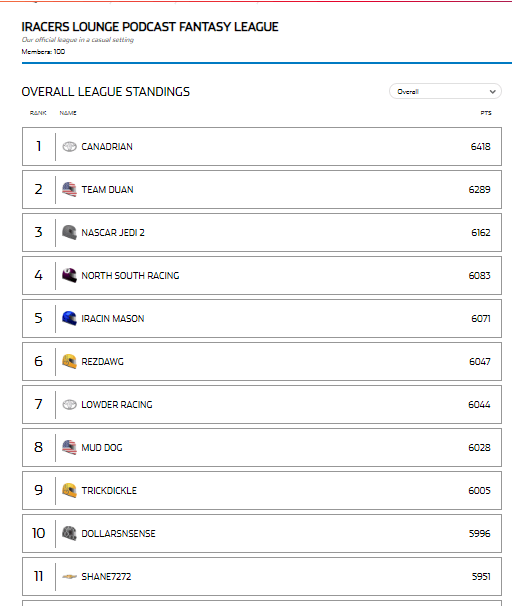 ---
---
Hardware/Software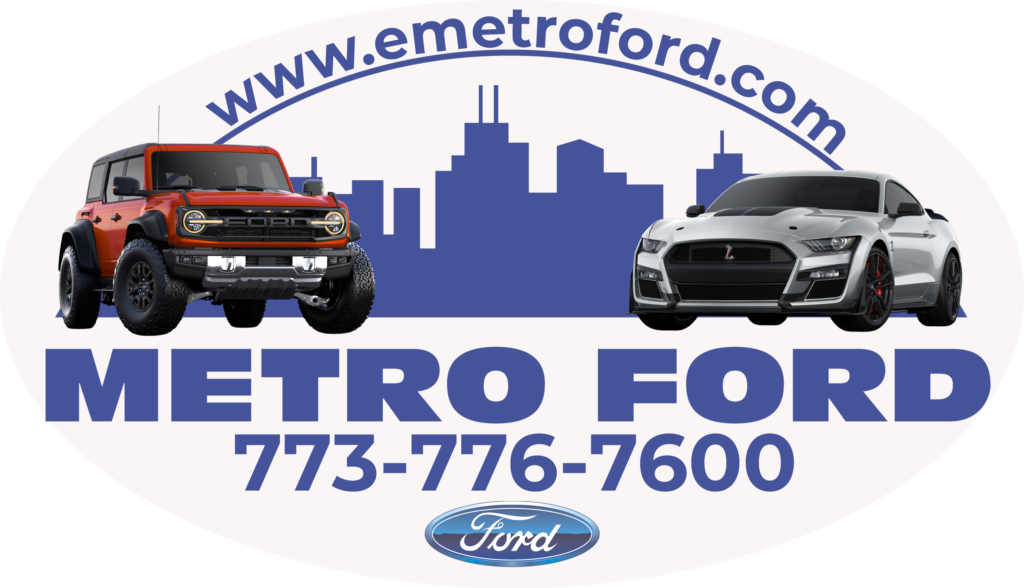 ---
Next Level Racing Go Kart Plus
Next Level Racing offers their new Go Kart Plus Sim Rig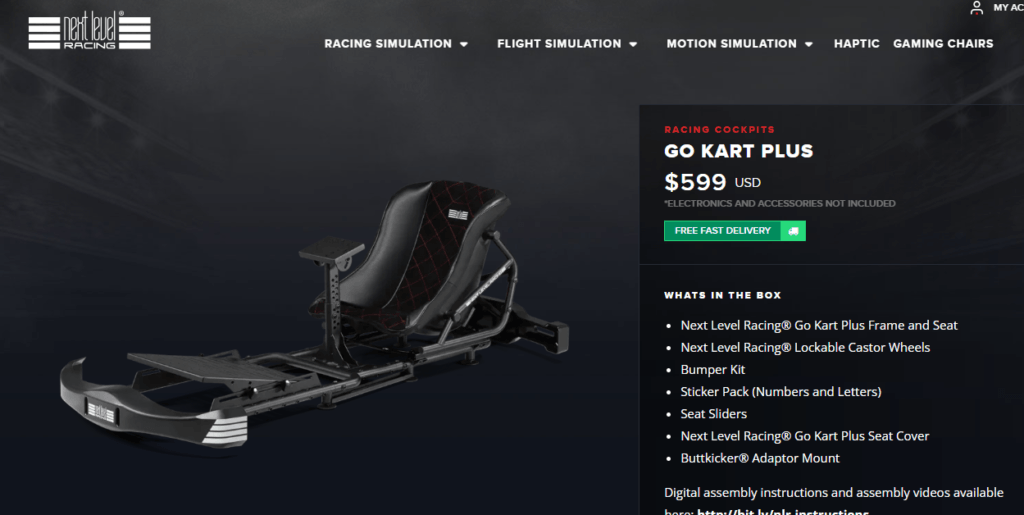 ---
---
Sim Racing Pro Handbrake Review
Sim Racing Pro reviews thier handbrakes
https://simracing-pro.com/product/srp-hb-handbrakes/
---
---
Samsung Odyssey and the 4090
It appears that the Samsung Odyssey G9 cannot be handled by one of the world's highest-performing gaming graphics cards, namely the Nvidia GeForce RTX 4090.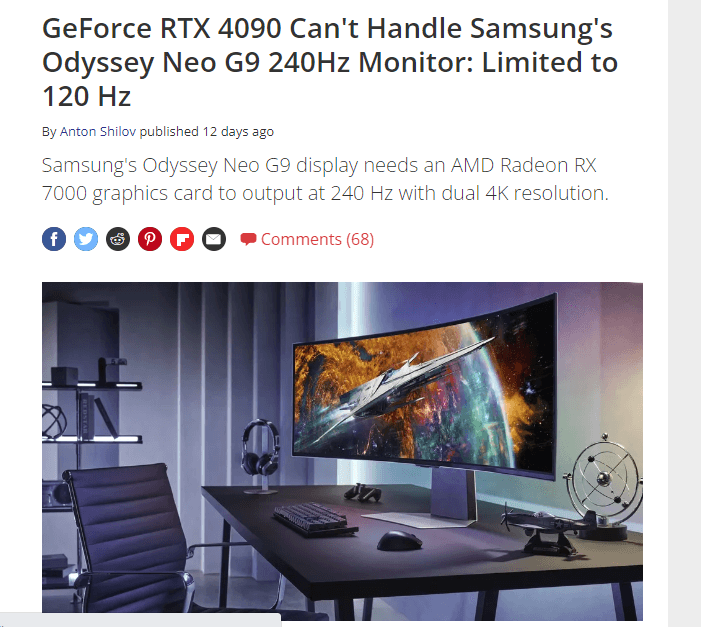 https://www.tomshardware.com/news/geforce-rtx-4090-cannot-handle-samsungs-odyssey-neo-g9-240hz-monitor-limited-to-120-hz
---
---
Cube Controls Mercedes AMG GT Wheel
Boosted Media reviews the Cube Controls Mercedes AMG GT Edition
---
---
Asetek Invicta 27 NM Review
Simracing Enthusiast Reviews the Asetek Invicta 27 NM wheelbase
---
---
Logitec Foldable Rig
Logitech launches collapsible sim-racing rig which supports the full range of Logitech G Wheel and Pedal products.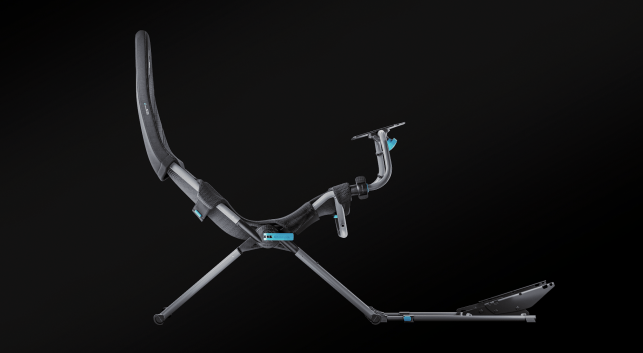 https://www.gamereactor.eu/logitech-launches-collapsible-sim-racing-rig-1309323/
---
---
Grid Porsche 911 RSR
The Sim Racing Den reviews the Grid by Sim by Sim-Lab Porsche 911 RSR calling it the best sim racing wheel I've ever used
---
---
Pimax Crystal Sim
The Pimax Crystal VR headset now comes in a Sim version at a reduced price
---
---
Ascher Racing Artura Sport/Pro SC
McLaren Artura Sport-SC and Artura Pro-SC will be available for presale to end customers on October 13, 2023, with the first units scheduled to ship in mid-November 2023!
---
---
SRP GT-R / GT Pedals
Experience unmatched sensitivity, precision and realism with our high-end professional pedal set. These pedals are fully modular, allowing for any combination and position you desire: three pedals, two pedals, inverted, formula style, and more. SRP's exclusive innovative pneumatic piston technology takes your experience to the next level.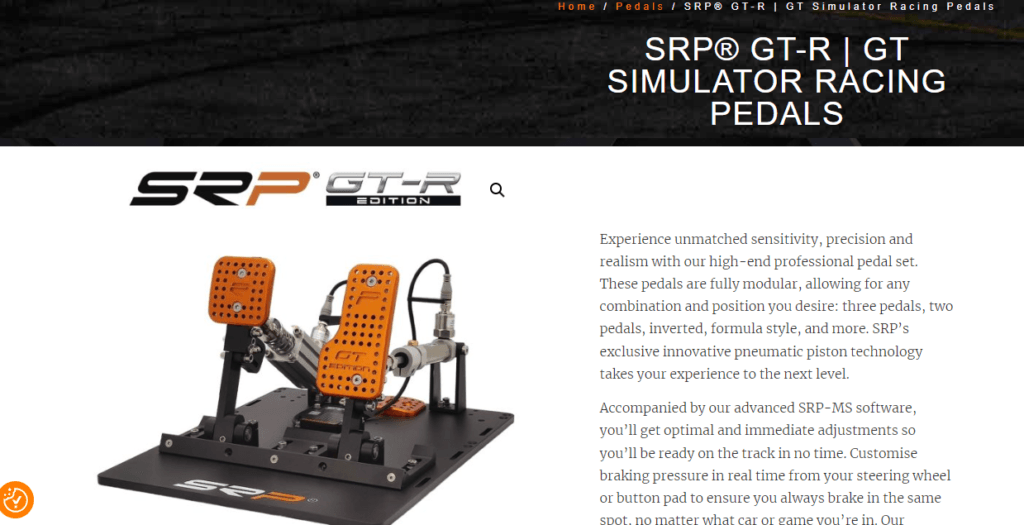 https://simracing-pro.com/product/srp-gt-r-sim-racing-pedal/
---
---
Conspit Pedals, Wheels and Cockpit
Conspit CPP.lite comes with hydraulic brake and the haptic system
Jay-Conspit Simulator <jay.ding@conspit.com>
Mon, Oct 9, 10:14 PM (20 hours ago)
to Iracerslounge@gmail.com
Hi Mike,
this is Jay from conspit, we are professional company for rig and pedals.
Thank you for interested in our products. Our main products: GT LITE RIG: $735 FP LITE RIG: $800 CPP LITE 3 Pedals: $610
We do not have a shop in US, so please let me know you address, I will check the shipping cost to you. Below please check the details in picture.
Regards
Jay
Jay.Ding
Global Sales
WhatsApp/Tel:0086-18917804766 Jay.ding@conspit.com
Shanghai, China www.conspit.com
---
---
Sim-Lab XP-1 Pedal Review
TraxionGG reviews the Sim-Labs XP-1 Load cell pedals  
---
---
Simpush Wheel Mod
Billkwando reviews the Simpush 13″ Wheel mod for the Moza ES
---
---
SimMagic P1000 Review
The Sim Circuit reviews the Simagic P1000 haptic pedals on their YouTube Channel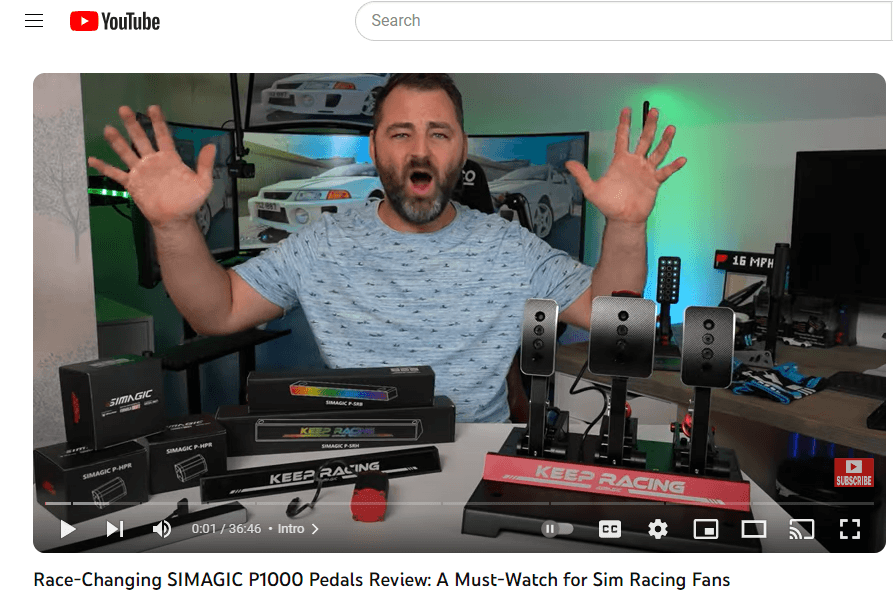 https://www.youtube.com/watch?v=2LmgmERyybA
---
---
Simucube 2 Software Update
The much anticipated Simucube 2 Software update is on its way soon as announced in their Youtube teaser
---
---
Results
NASCAR iRacing Series
Friday Open – Roval
Mike –.  P2. Qualified fourths. Got it to second the leader ran a bunch of quick laps at the beginning and got a big gap on me. Eventually I matched his laps, but it was too late. No mistakes though and I brought it home. P2. 
Wednesday Open: Vegas
Mike– P19 – we had green flag stop so I had ran my tires off I was running 20th Short pitted just a little got up to 13 but made mistakes and fell back again. Was hoping for a caution near the end and we got it went hard trying to get to the top 10, but ended up killing the wall and having wheel damage limped home P 19
Chris– P13. Drove safe and managed tires for long runs. Was faster than leaders on long runs but caution would always come out. For the first time I went over 2500iR! 
David – P 25, good on long run, blew it on short run
Justin – P11, started 28th caution around lap 20 stayed in the back went on a 75 lap run got a caution cycle to p11.
Tony – P7 with my laps led 28 in the beginning was tight on the longer run
John – p10 Skipped qualifying and started P29. Worked my way up the entire race and pushed hard the last 34 laps to pass as many cars as I could. My tires held up as tires dropped off for people in front of me. Got past 5 cars in the last 10 laps. Zero X!
Brad – P – Still down waiting on wheel base to be repaired.
Thursday Open:
Mike– P card number 22 and top split. Basically top 10 got as high as third but around lap 70 I got clipped by somebody sent to the wall wheel damage one and a half minutes, but no caution came out rolled around dead last on the lead lap until green flags stop started decided to stay out as long as I could ensure enough the caution flu, as I had about five laps of fuel, and I was P13 next. Got involved with two lab, cars wrecking, and another two minute damage with 20 to go. Did a restart with 11 to go a huge stack up and I turned the guy in front of me and get passing on the inside penalty.
---
---
Official Series
Ellis–
Fia f4- wrecked out early on my own got ran over had to tow made it back from 19th to 14th.
Started seventh out of 18. Wrecked out.
Chris McGuire hosted supercars at Michigan
DW 12s at Charlotte Roval start at 13th finish P3
A Open
John P 11. Started P 25. First 79 laps were green. Pitted in P 20 and picked up 9 spots in the final 17 laps.
---
---
Final Thoughts
---
---
Words Spoken in Closing Audio Clip -""Thank you for listening to the iRacers Lounge podcast make sure to go subscribe to us on iTunes, SoundCloud, or Google Play, Facebook & Twitter, See You On The Track ."
TITLE
Runoff at the Runoffs
Description
On the show today well ask what your iRating might say about what kind of driver you are, we'll dive into reactions to Nascar and iRacing on consoles, and what tracks are most desperatly in need of updating and why. So sit back, relax and join us on the iRacers Lounge Podcast.
iRacers Lounge Podcast is available on iTunes and Apple's Podcasts app, Stitcher, TuneIn, Google Play Music, Spotify, Soundcloud, Podbean, Spreaker, Podbay, PodFanatic, Overcast, Amazon, and other podcast players.
Sponsors:
Hosts:
Mike Ellis – twitter.com/MikeDeanEllis
David Hall – www.twitch.tv/mixmage
Greg Hecktus – twitter.com/froozenkaktus – www.twitch.tv/froozenkaktus
Brian Maccubbin – www.twitch.tv/MacRubbinsRacin
Kyle Pendygraft – twitter.com/LoudPedalGaming
Tony Rochette – twitter.com/TonyRochette
Tom Dreiling –
Donnie Spiker – twitter.com/Spikerman19
Bobby Jonas –
MacKenzie Stevens – https://twitter.com/MackStevens48
Justin Pearson – https://twitter.com/big7bang_
Links:
Facebook – www.facebook.com/iRacersLounge/
Twitter – twitter.com/iracerslounge
Instagram – instagram.com/iracersloungepodcast/
Web (Show Notes) – iracerslounge.com/