11/9/2023- Expired Beef – Episode 0408
iRacers Lounge Podcast – Conversation Topics
---
---
Show Introduction
On the Show today we see some iRacing champions getting their rewards, Motosports Games looses an official racing license series and we have lots of new hardware to check out.
And if you join us On the Shoat iracers lounge.com and select show notes, you'll be able to see all of the great stories and products we'll be discussing on todays show. So log in, check it out and we'll see you there at iRacersLounge.com
---
---
Topics
---
---
WoO Late Model Champ
World of Outlaws Buttkicker Late Model Champ Evan Seay picks up his winnings at the World of Outlaws finale at the Charlotte Dirt Track
---
---
Protest System Fixed?
DJ Yee J dives into the newly announced iRacing Protest System 
DeeJay YeeJay He thinks it will be like "The post race disqualify, irating may be removed"
In other words, he doesn't believe the changes coming would be effective, unless the loss of irating is in play… "Are we going to take away irating for bad behavior?"
Seen in the comments:
2 days agoI feel that a drop in iRating for DQ's will result in a massive improvement in driving standards right off the bat. The top splits are getting overloaded with the esporfs "win at all costs" mentality and if this approach eventually leads people from dropping out of the top split, we can have a less sweaty future ahead.
1 day agoI don't like the idea of docking irating. It just means that slower racers have to deal with the trolls. There is enough to deal with in those races without making it a dumping ground for them. I'd prefer to sell temp bans handed off more often, or make a hidden rating where the trolls all get matched.
---
---
Coke Series Champ Honored
As part of Nascar's championship weekend at Phoenix, eNascar Coke Series Champion, Steven Wilson receives his honors 
---
---
TOCA Termination
TOCA, the rights holder to the British Touring Car Championship ('BTCC').,  has been forced to terminate that agreement forthwith, due to ongoing fundamental breaches of the agreement by Motorsport Games. Having been given sufficient latitude to rectify those contractual breaches, unfortunately Motorsport Games has failed to do so.
---
---
Is Indy Next?
https://racer.com/2023/11/07/motorsport-games-suspends-development-of-indycar-game/
---
---
Deadge
Deadge is a bot that will check signups once a minute and let you know about races that are about to go official.
After missing a race that I would've otherwise raced had I realised it was going official, I've created a bot that will check signups once a minute and send a discord notification if it reaches 5 signups. Never miss a cheeky Stock Car Brasil or Mission R race again!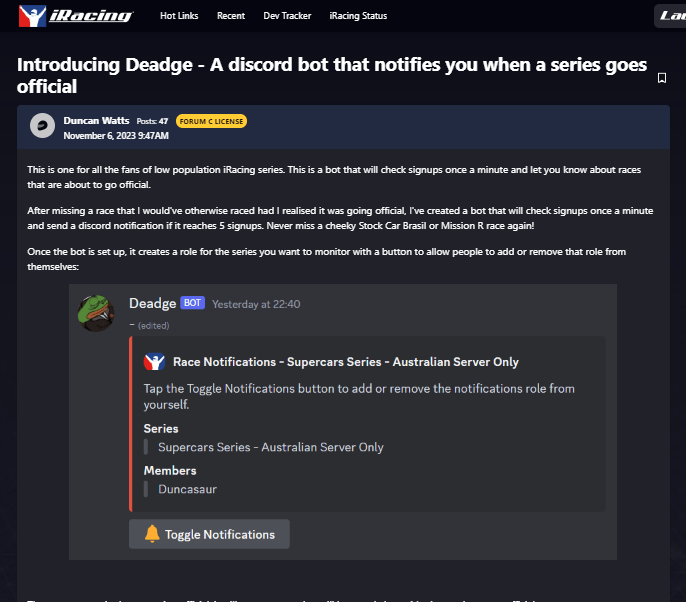 https://forums.iracing.com/discussion/50735/introducing-deadge-a-discord-bot-that-notifies-you-when-a-series-goes-official#latest
---
---
Mike's 2023 Awards
Our own Mike Ellis reviews his 2023 iRacing accomplishments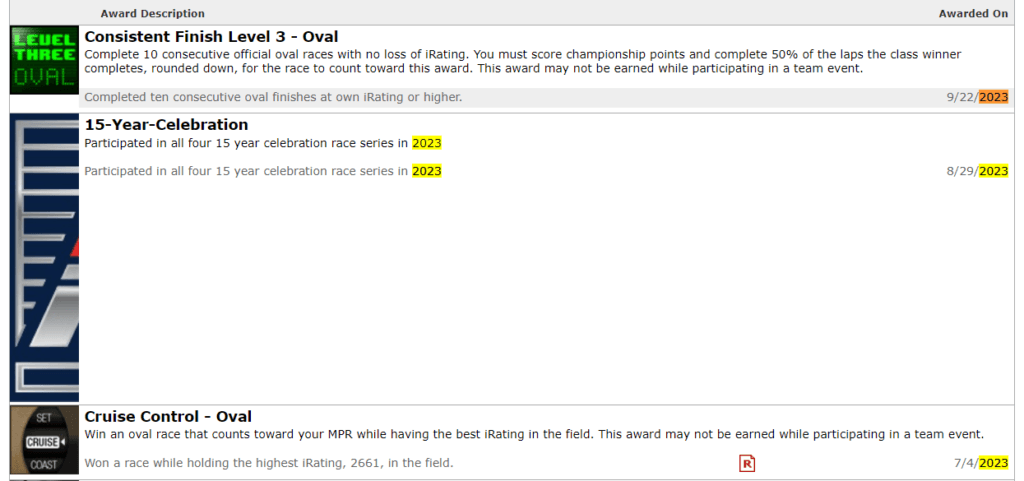 NIS Open points Overall – Garrett Manes is 1st, David is 29th, Tom 41st, Mike is 50th, Justin 82nd.
---
---
Black Friday Sale
https://www.iracing.com/blackfriday/
---
---
Season 4 Patch 4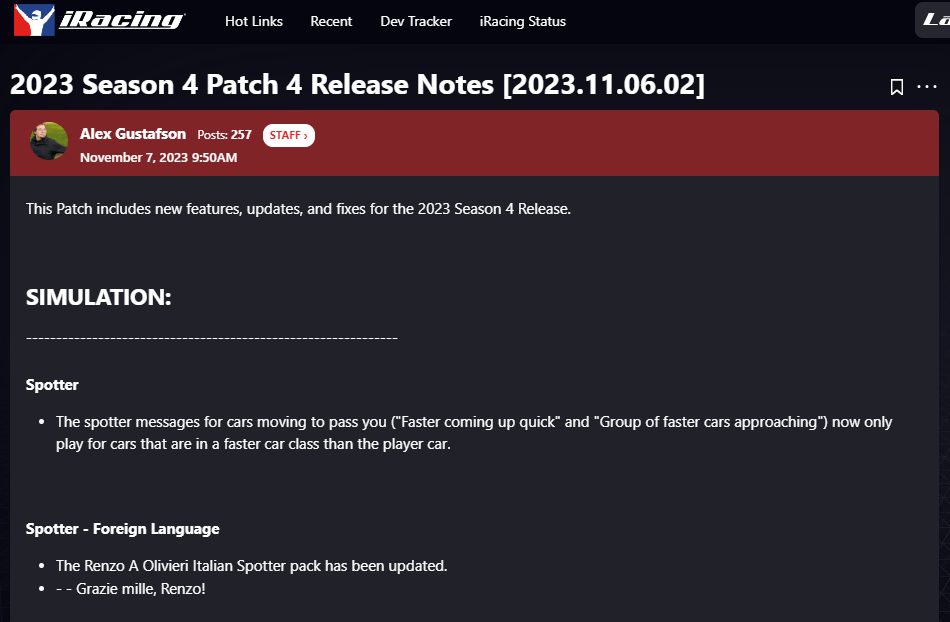 https://forums.iracing.com/discussion/50799/2023-season-4-patch-4-release-notes-2023-11-06-02#latest
---
---
How Wide Can You Go?
A crazy finish at Talladega may have the widest range of cars crossing the finish line ever
---
---
Mooncar Opinions
Mooncar Driver Brian Hicks took aim at some of his competitors in the Maancar Series during a race broadcast interview
We need fresh beef, the beef that we currently have is about to expire…
---
---
iRating Grip
Sergio Abella asks in a forum pole if you get more grip when your iRating goes up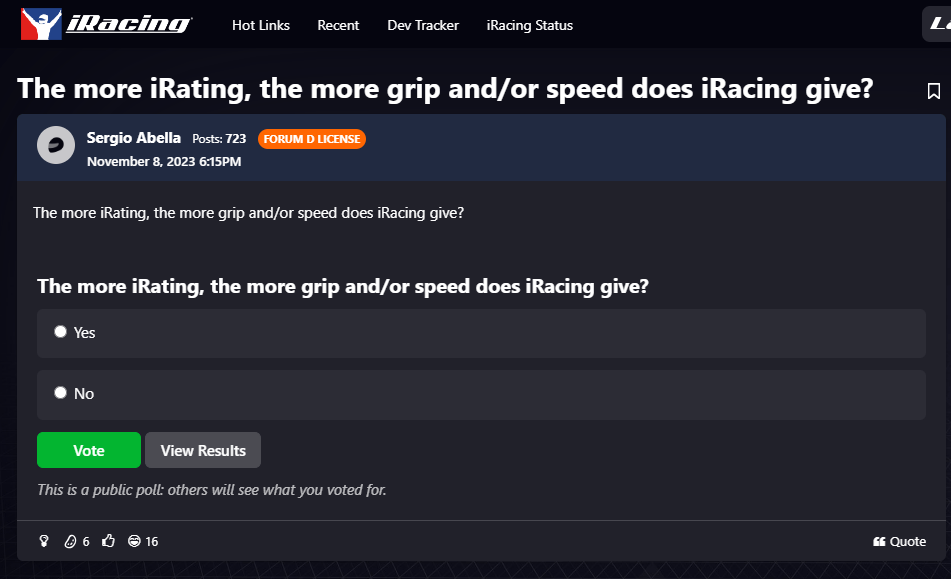 https://forums.iracing.com/discussion/50855/the-more-irating-the-more-grip-and-or-speed-does-iracing-give#latest
---
---
BRSSC iRacing FF1600 Festival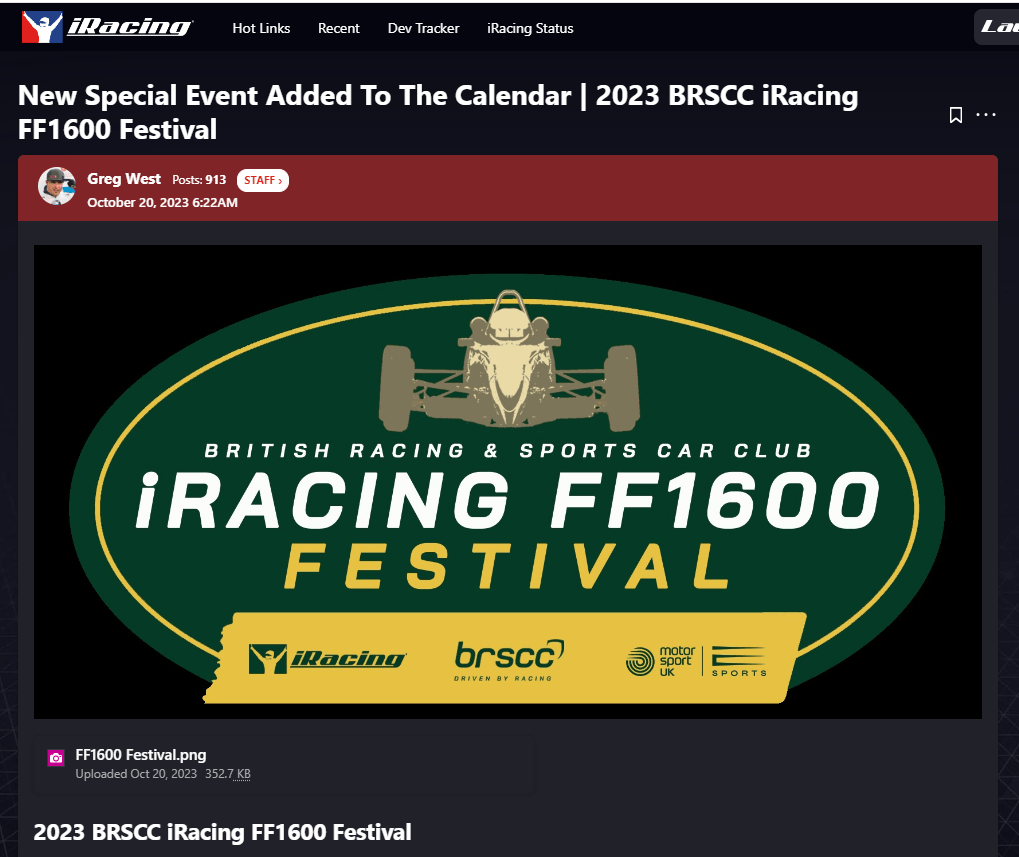 https://forums.iracing.com/discussion/50108/new-special-event-added-to-the-calendar-2023-brscc-iracing-ff1600-festival
---
---
Fuji 8 HR BOP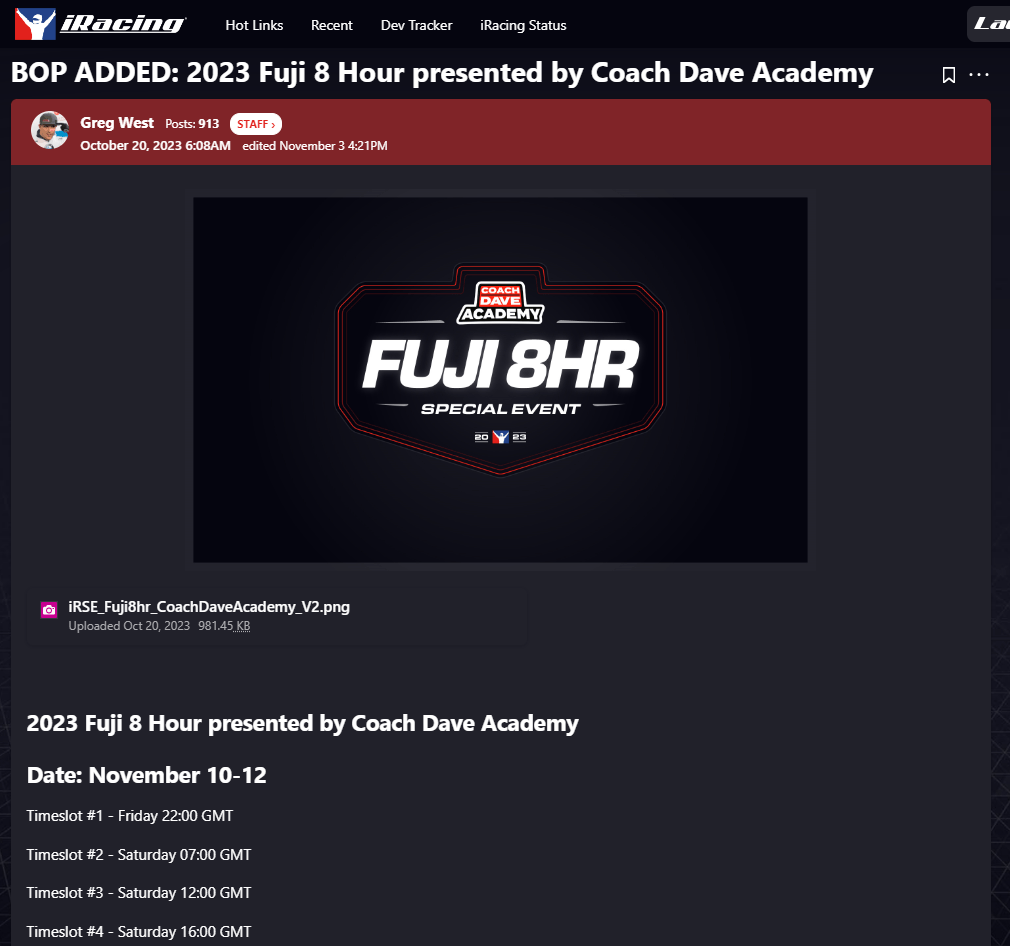 https://forums.iracing.com/discussion/50107/bop-added-2023-fuji-8-hour-presented-by-coach-dave-academy
---
---
Podcast Housekeeping
Leave us a review on your favorite podcast platform to make it easier for more listeners to find the podcast. Mention the podcast to your fellow drivers so they don't miss out, we would appreciate it.
Check out our Discord https://discord.gg/rvRas4DDqF
New Website – Leave Comments https://www.iracerslounge.com/
---
We are in the regular rotation… (Mike)
https://performancemotorsportsnetwork.com/
iRacers Lounge Merch!!!

You can now order fantastic looking merchandise for your favorite iRacing show, The iRacers Lounge Podcast!
Visit iRacerslounge.shop to get yours Today!
Fantasy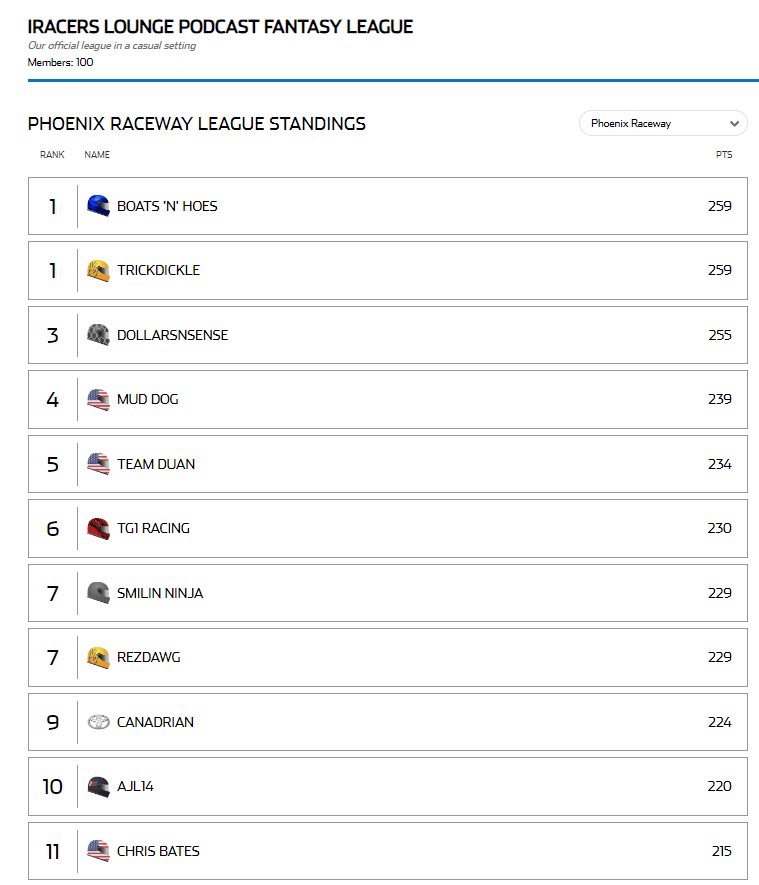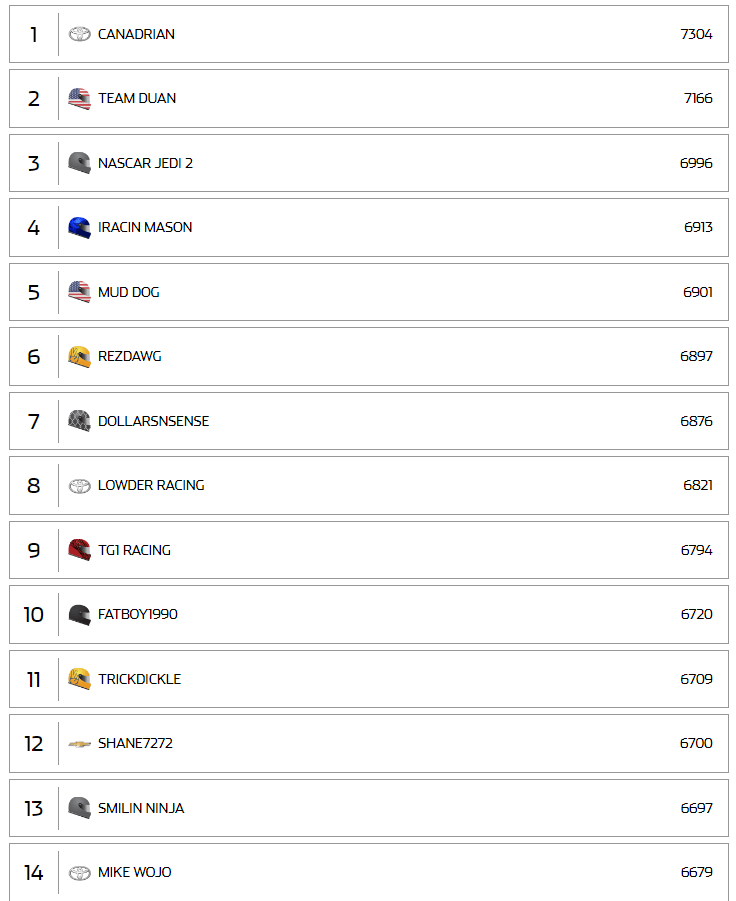 ---
---
Hardware/Software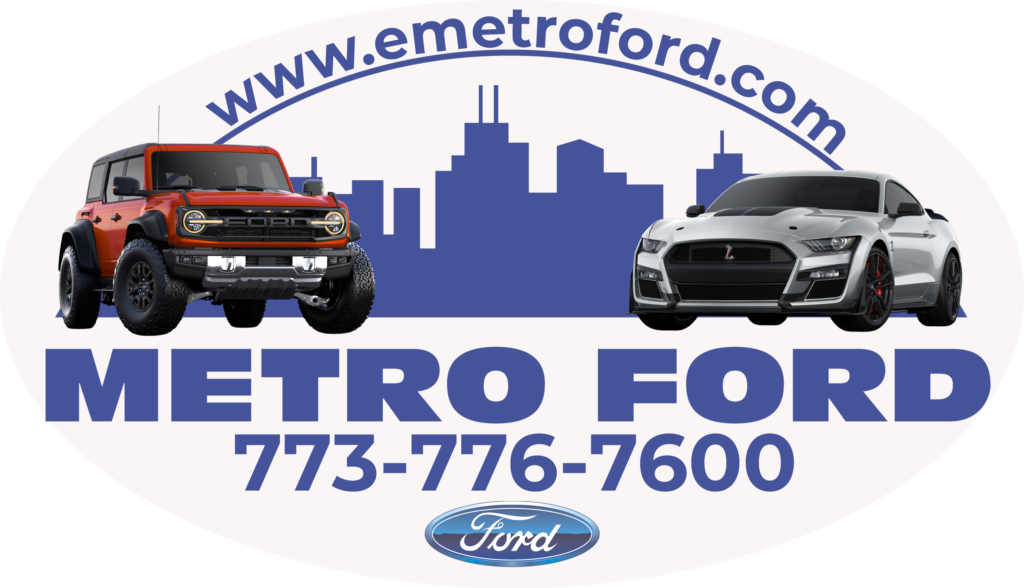 ---
Philips Hue Integration
Danial Kilian shows how to integrate the Philips Hue Lighting sytem into sim racing
---
---
Simucube 2 Drive Releases
Simucube 2 True Drive Releases update details are posted on granitedivices.com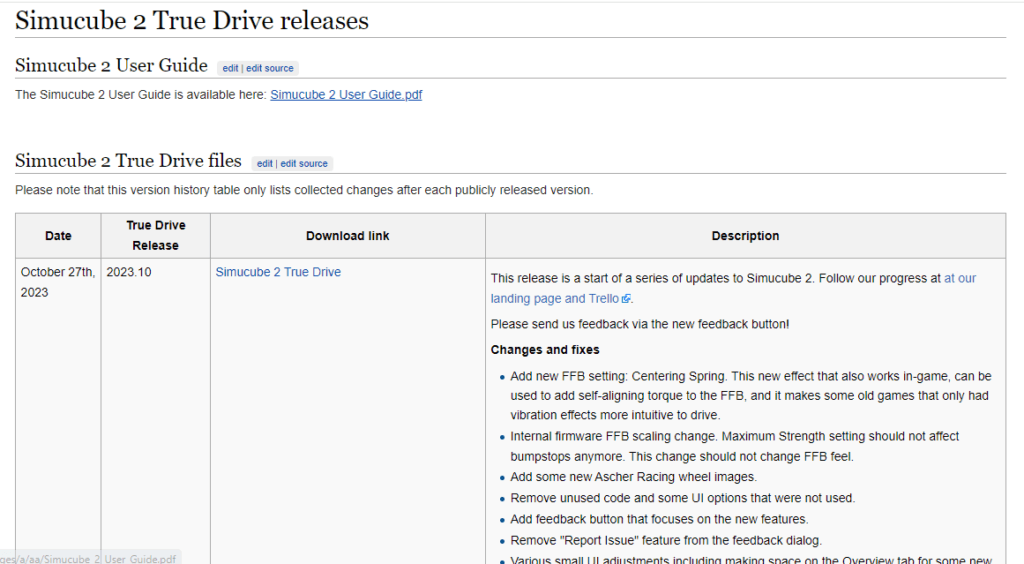 https://granitedevices.com/wiki/Simucube_2_True_Drive_releases
---
---
McLaren GT3 V2
Danny Lee reviews Fanatec's McLaren GT3 V2 wheel
---
---
New Rim for Malone
Matt Malone will never spin out again with his new oval rim
---
---
Conspit ALC
Conspit shows off their new Automatic Launch System and how it will get you the most speed on take offs
---
---
SimLab GT1 
OC Racing reviews the SimLabs GT1 cockpit
---
---
Moza R12 Review
Dan Sizuki Reviews the Moza R12 wheel
---
---
Simtrecs Pro Pedals
Dan Sizuki reviews the Simtrecs Pro Pedals
---
---
Gomez Hyper P1 Review
The Sim Racing Den reviewed the Gomez Sim Industries Hyper P1 formua wheel
---
---
Fanatec QR2 What to know
OC Racing lets you know the 10 things you need to know about the new Fanatec QR2 quick release system
---
---
Fanatec Module Rally Buttons
Fanatec teases their new Poduim Button Module Rally
---
---
How to Cockpit
Sampsoid posted a how to video making an iRacing Cockpit
---
---
Still Mind Blowing?
Boosted Media checks out the production of the Big Screen Beyond VR Headset
---
---
LM11-Light Bar
The LM11-Light Bar is an active display capable of outputting RPMs, fuel level, pit speed limiter, flag status and much more.
---
---
V-PGT
Introducing V-PGT, the ultimate steering wheel designed with an unwavering commitment to attention to the smallest detail. Every element of the V-PGT has been meticulously crafted to elevate your simracing experience to new heights.
https://v-pgt.vpgsim.co.uk/#moreinfo
---
---
Pedal Buyer's Guide
Aaron Quinn posted a comprehensive Sim Racing P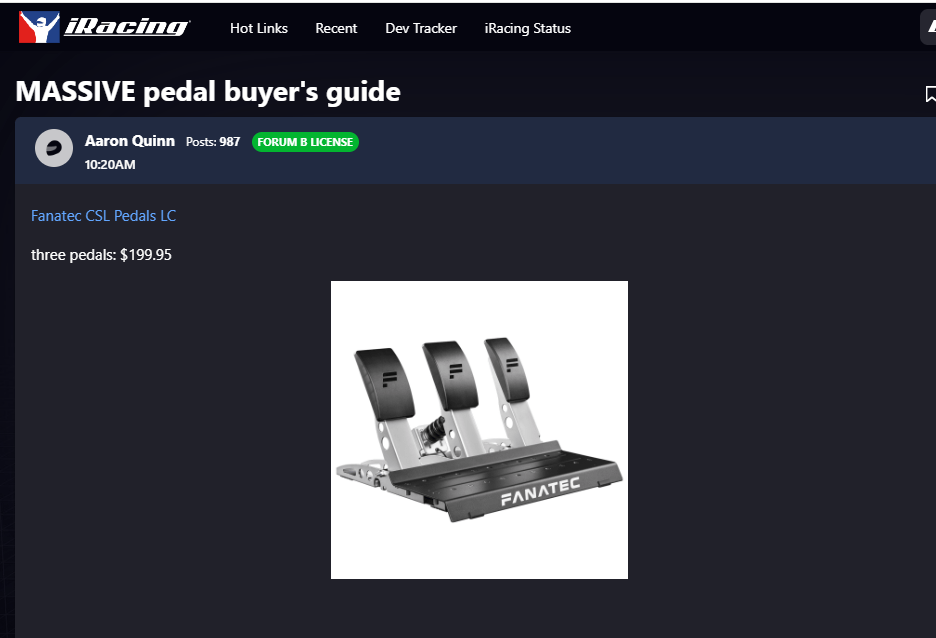 https://forums.iracing.com/discussion/50873/massive-pedal-buyers-guide#latest
---
---
Results
NASCAR iRacing Series
Thursday Fixed -Phoenix         
Brad – P16-Ran middle of the pack but seemed to get caught up in almost every wreck. Finished with 16x just trying to not get a drive through. Race took too long with 24 cautions
---
---
Official Series
Ellis–
Draft Masters car of tomorrow at Talladega p10. Was just way too loose and could barely hold onto it.
Draft Master
John – Saturday P15. Car was way too loose. Got hit and never recovered.
Trucks
John – Tuesday – P12. Started P2 but a car netcoded me on the first lap and ruined it.
---
---
League / Hosted Races
Winter Series – Daytona
David – P9. Got separated after first green stop. Never got back to the lead pack, but we gained a lot of ground once we got 4 team mates lined up. A lot of carnage at the end gained us a couple of spots too. Overall though, it was nice to have a clean race free of the excessive stupidity of NiS this year. Yes it was worse this year.
John – P28. First ever winter series race. Rookie mistakes on pit stops for me. First stop I turned the car sideways twice on the apron in turns 1 and 2. Lost the draft and never recovered. Second stop I overshot my pit a little and lost more time. I'm not used to green flag pitstops on superspeedways and it really showed. But it was nice to run with guys who don't crash every 10 laps.
Brad – P11 Follow the leader for most of the race. After the first pitstop we were separated and fought the remainder of the race trying to track down leaders. Setup was a bit squirrelly and that made following people difficult. Leaders wrecked coming to the the checkers and managed to slide through the grass for an 11th place finish. Will be glad to get to a non-drafting track.
Justin P12, Started P4 stayed in the lead pack until the first round of pit stops kinda got shuffled after that got hooked up with Greg but the car in front of the pack was just really unstable. Slowed us down, took the second round of pits, everything went well. Until the last corner somebody didn't hold their brakes. Only lost 2 positions, a really fun race.
Greg – P6 Thanks to Justin
---
---
Final Thoughts
---
---
Words Spoken in Closing Audio Clip -""Thank you for listening to the iRacers Lounge podcast make sure to go subscribe to us on iTunes, SoundCloud, or Google Play, Facebook & Twitter, See You On The Track ."
TITLE
Expired Beef
Description
On the Show today we see some iRacing champions getting their rewards, Motosports Games looses an official racing license series and we have lots of new hardware to check out, including a Massive pedal buying guide.
So sit back, relax and join us on the iRacers Lounge Podcast.
iRacers Lounge Podcast is available on iTunes and Apple's Podcasts app, Stitcher, TuneIn, Google Play Music, Spotify, Soundcloud, Podbean, Spreaker, Podbay, PodFanatic, Overcast, Amazon, and other podcast players.
Sponsors:
Hosts:
Mike Ellis – twitter.com/MikeDeanEllis
David Hall – www.twitch.tv/mixmage
Greg Hecktus – twitter.com/froozenkaktus – www.twitch.tv/froozenkaktus
Brian Maccubbin – www.twitch.tv/MacRubbinsRacin
Kyle Pendygraft – twitter.com/LoudPedalGaming
Tony Rochette – twitter.com/TonyRochette
Tom Dreiling –
Donnie Spiker – twitter.com/Spikerman19
Bobby Jonas –
MacKenzie Stevens – https://twitter.com/MackStevens48
Justin Pearson – https://twitter.com/big7bang_
Links:
Facebook – www.facebook.com/iRacersLounge/
Twitter – twitter.com/iracerslounge
Instagram – instagram.com/iracersloungepodcast/
Web (Show Notes) – iracerslounge.com/