9/22/2022 – Cards and Chips – Episode 0349
iRacers Lounge Podcast – Conversation Topics
Brought to you by:

Opening Audio Clip -"Your listening to the iRacers Lounge Podcast where we discuss everything iRacing, in a casual setting, enjoy."`
READ THIS AT THE TOP OF EACH SHOW!!!
Welcome to the iRacer's Lounge, I am your host "XXX". iRacer's Lounge is a podcast for the iRacer, where we talk all things iRacing in a casual setting.
Joining me are the usual characters, ———— 
---
---
Show Introduction
On the show this week, we have verification that iRacing has been visiting Dale Jr's garage, a sim racing movie makes it's theatrical premier, what iRacing star tops 10,000 in iRating. and in hardware we discuss the formal release of the new Nvidia GPU's
And remember you can follow along with us on your PC or mobile device in real time as you listen to the show and see for yourself all of the great topics and products we'll discuss by visiting iracerslounge.com and selecting show notes. Hope to see you there..
---
---
TITLE SPONSOR READ:
SimCoaches offers the realistic sim racing equipment you need to win more races online…. It is designed for real racers… Hydraulic construction makes them feel just like the real thing. High-Quality Construction, 100% Leak Proof, and Lifetime Warranty are the key features with these pedals. And, they look absolutely amazing… Check out simcoaches.com and use the coupon code IRACERSLOUNGE to get 10% off your purchase. Simcoaches.com is your ticket to feel like your actually sitting behind the wheel of a car. Drive harder and stay on the limit longer…
https://simcoaches.com/?fbclid=IwAR1pJASM3C_nV3wFACEHJrHitf8TOQWro4yp-Etaio1zU8Enbojap2Xff5w
---
---
Topics
---
---
Ty Majeski Wins Nascar Truck Race
Long time iRacing Oval King, Ty Majeski wins his first Nascar National Series race, a truck series race at Bristol.
---
---
Scan Update from Last Week
A tweet from @pettysgarage reveals an 87′ #43 STP Pontiac getting worked on by a couple iRacing staffers.
---
---
Tyler Hudson Wins Again!
iRacing staffer, Tyler Hudson picks up his 3rd Win in a Dirt Late Model series. iRacing was on board once again in support of Tyler.
https://twitter.com/tdhudson001/status/1571385646907801600
---
---
Mercedes F1 Car at Crandon
@BeauAlber06 tweeted a video of an Mercedes F1 Car completing a lap at Crandon in 56.6 seconds. Damaged had to be turned off due to the Car's front wing being "Yeeted" on half the jumps.
https://twitter.com/BeauAlbert06/status/1571495344130891782
---
---
Take A Walk Around Your Favorite Track
Through iRTrackWalk.com, you can take a stroll through your favorite track, on iRacing.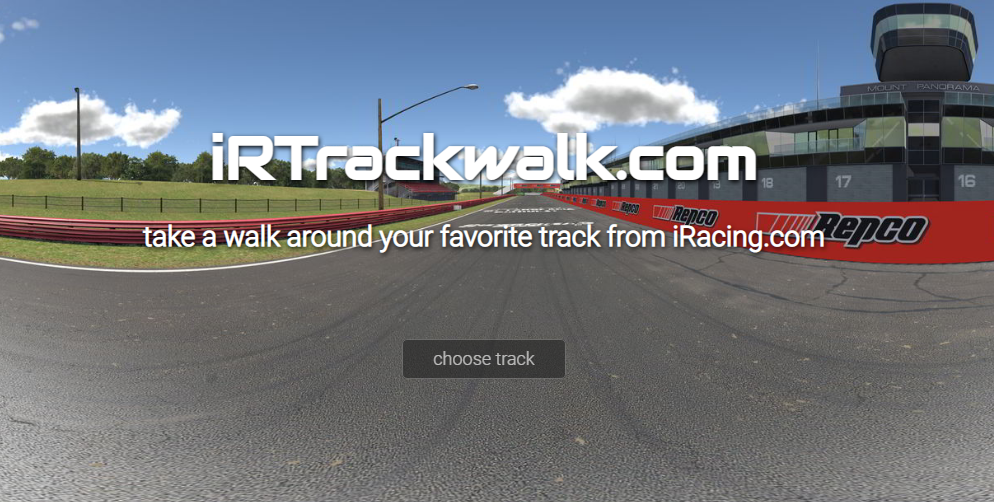 https://irtrackwalk.com/#tracks
---
---
BL's Offline Real World Replica Rosters
2022 NASCAR Cup Series – Next Gen
For the 2022 season I decided to first create a full season roster that can be used for championships, and am now working on some race specific rosters which I will continue to add as I complete them.
Again spent some time adding driver names to the window banners of every single car in the correct font and as close to correct sizing and placement as I could to add to the immersion.
Made sure all cars have correct pit box colors and no blank pit boards.
https://forums.iracing.com/discussion/15998/bls-offline-real-world-replica-rosters
---
---
Season 4 2022 MOZA F3 Contest
We're very excited to announce MOZA RACING is now the official sponsor of the MOZA RACING F3 Championship -Fixed!!! Now you can enter to win a MOZA RACING R5 bundle, and all you have to do is race!
HOW TO ENTER:
Just place the MOZA RACING logo (found in the iRacing Paint Shop) on the Dallara F3 car in the primary location. Race in at least 10 official races in Season 4 and you're automatically entered to win a MOZA RACING R5 bundle. The more you race, the greater your chance to win.
After the first 10 races are completed it will amount to one entry to win the grand prize. Every official race thereafter will be considered an extra draw. The more you race the better the chance of winning. The more you race, the larger your chance to win.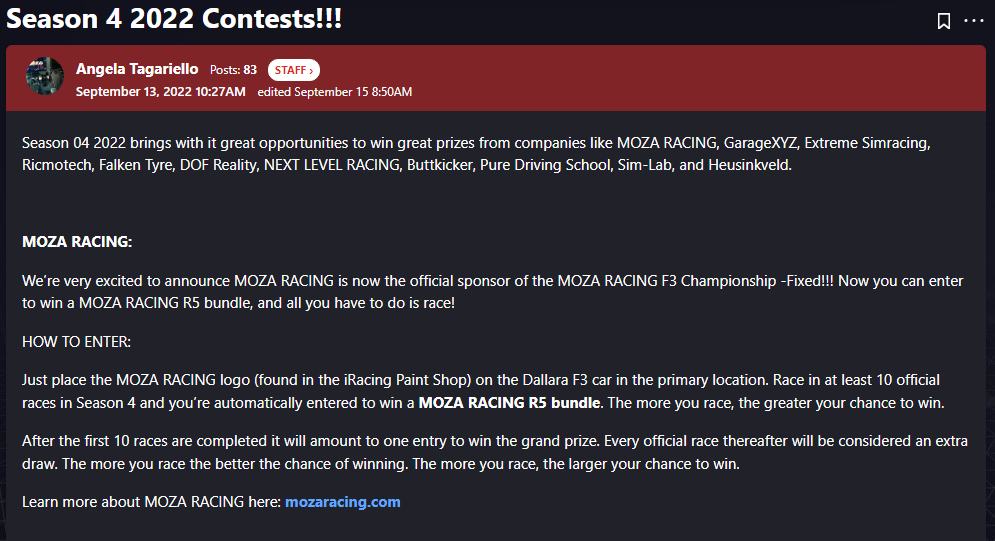 https://forums.iracing.com/discussion/29171/season-4-2022-contests#latest
---
---
Sim Racing Tips in Under 5 Minutes!
Streaming extraordinaire Dave Cam gives some quick, but practical tips for sim racing
https://www.youtube.com/watch?v=XLVqO-M-JRg&feature=youtu.be
---
---
Dylan Duval at SHR
Coke Series SRH eSporst driver Dylan Duval was give the red carpet treatment at Stewart Haas Racing over the weekend and Tweeted about his experience.
---
---
World of Outlaws Late Models Round 8
Evan Seay continued his a mazing season with a convincing win at Weedsport Speedway, further extending his championship lead. With 2 races to go, Seay is comfortably in the driver seat to take home the title.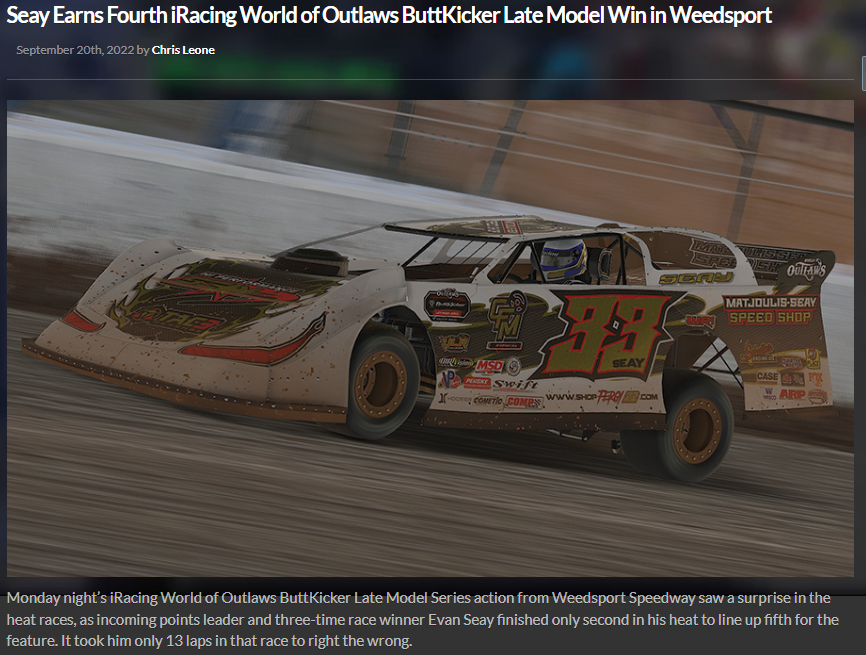 Race results for Weedsport Speedway
| Fin. | St. | No. | Name | Laps | Interval | Led | Best | Pts |
| --- | --- | --- | --- | --- | --- | --- | --- | --- |
| 1 | 5 | 33 | Evan Seay | 50 | 0.000 | 38 | 15.034 | 77 |
| 2 | 2 | 25 | Zack McSwain | 50 | -4.760 | 0 | 15.159 | 75 |
| 3 | 1 | 41 | Logan Rumsey2 | 50 | -5.328 | 12 | 15.084 | 72 |
DRIVER POINTS
1 Evan Seay 610
2 Blake Matjoulis 536
3 Kendal Tucker 488
4 Logan Rumsey2 455
5 Dylan Wilson 450
---
https://www.iracing.com/seay-earns-fourth-iracing-world-of-outlaws-buttkicker-late-model-win-in-weedsport/
---
Not Top 10
iRacing posted the Not Top 10 video on their Youtube channel
---
---
DeJong tops the 10K Mark
Mitchel DeJong posted on Twitter that he has finally cracked the 10K iRating mark in Road
---
---
The Sim Racer Premier
The Sim Racer film premiered on Sept 18th at The Plaza Theatre in Midtown Atlanta and will be announced for viewing by streaming network soon
---
---
Le Petit Le Mans
iRacing Presents Petit Le Mans powered by VCO
Petit Le Mans is a 10 hour endurance race held annually at Road Atlanta in Braselton, Georgia. It is a marquee event in the IMSA WeatherTech SportsCar Championship.
When:
Date: October 7-9th
Timeslot #1 – Friday 22:00 GMT
Timeslot #2 – Saturday 07:00 GMT
Timeslot #3 – Saturday 12:00 GMT
Timeslot #4 – Saturday 16:00 GMT
Where:
Track: Road Atlanta
License – D 4.0 Road
Sim Date (Time of Day Setting): October 1, 2022
Sim Start Time (Time of Day Setting): 11:20 AM
Session Details:
Warmup: 30 Minutes
Qualifying: 8 min/ 2 laps
Race: 10 Hours
Weather: Dynamic
Sky: Dynamic
Qualifying: Attached
Splits By: iRating
Team Event: Yes (minimum 2 drivers and maximum 16)
Stop and Go Limit: 50 incs and every 20 after
DQ Limit: None
Field Size : 45
Cars & Class (BOP will be announced the week prior to the event)
LMP2-
Dallara P217
GTD-
Audi R8 LMS GT3
BMW M4 GT3
Ferrari 488 GT3 Evo 2020
Lamborghini Huracán GT3 EVO
McLaren MP4-12C GT3
Mercedes-AMG GT3 2020
Porsche 911 GT3 R
https://forums.iracing.com/discussion/29535/iracing-presents-the-2022-petit-le-mans-powered-by-vco#latest
---
---
Podcast Housekeeping
Leave us a review on your favorite podcast platform to make it easier for more listeners to find the podcast. Mention the podcast to your fellow drivers so they don't miss out, we would appreciate it.
Check out our Discord https://discord.gg/rvRas4DDqF
New Website – Leave Comments https://www.iracerslounge.com/
---
We are in the regular rotation… (Mike)
https://performancemotorsportsnetwork.com/
https://channelstore.roku.com/details/9d27a1e9dd15b92535d7cfe85407288e/the-sim-racing-channel
https://thesimracingchannel.com/watch-live/
Fantasy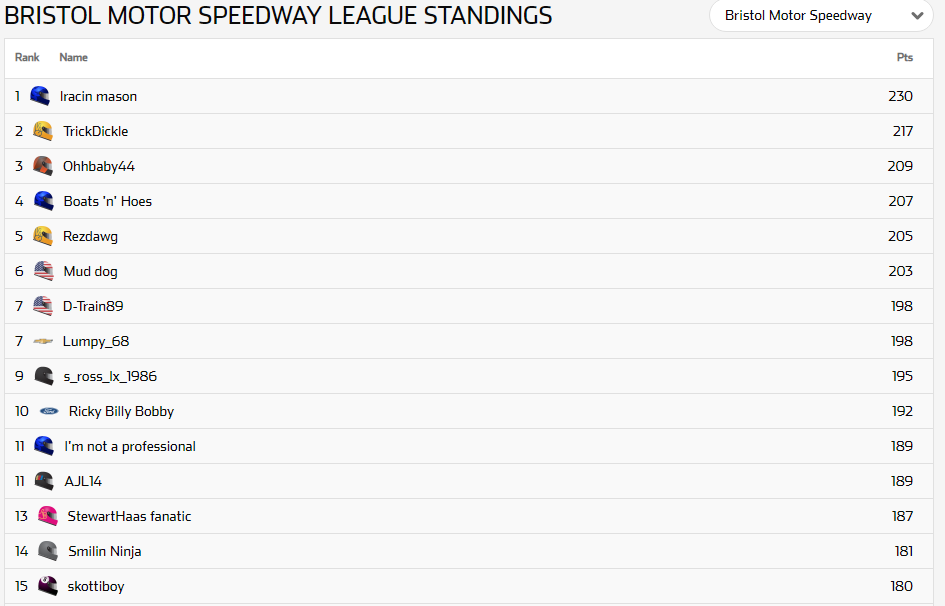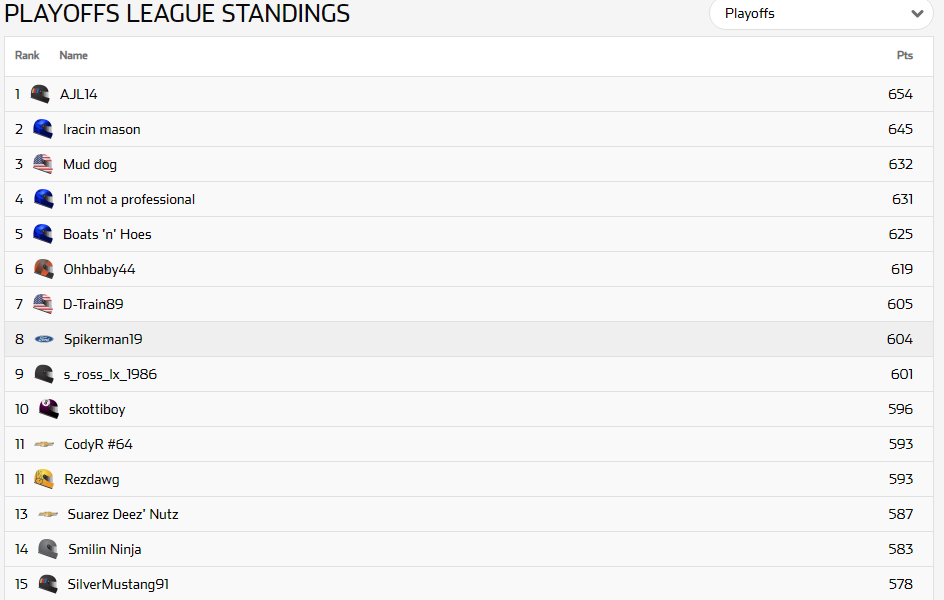 ---
---
Hardware/Software
Brought to you by: SUPREME 3D Printing

Are you looking for that next Sim Rig upgrade, or maybe your man cave needs a little more style, or is your wife wanting to redecorate your home? Well, we here at Supreme 3D Printing have you covered. We create and print tons of different and useful items that is sure to fit everyone's style and budget. If you don't see what you're needing, then feel free to contact us for your needed item.
Check us out Etsy at https://www.etsy.com/shop/Supreme3Dprinting.
---
Advanced Sim Racing Pro Edition
Advanced Sim Racing is announces the price to their ASR Pro Sim Chassis. With a flat face aluminum extrusion, ASR promises that this Chassis will be the strongest 80/20 rig on the market.
https://www.instagram.com/p/CiksBfCMtSA/?igshid=MDJmNzVkMjY%3D
---
---
Fanatec Podium Button Module Rally First Look
The Fanatec Podium Button Module Rally is the latest real world crossover wheel from the Bavarian sim manufacturer. It is essentially the real wheel from the Ford Puma Rally 1, with the Podum Hub attached to the back. Fanatec were kind enough to lend me a pre-production prototype of the button module and wheel for my recent project with Team Fordzilla, reporting from the WRC.
---
---
A Look Back at Last Week's Wooden Steering Wheel
Last week we discussed a custom wooden steering wheel by a fellow iRacer. After the episode aired, we received a message from Cam Porter, "It's nice that you guys liked my steering wheel. Thanks, but you didn't even mention my name or the name of my YT channel. :("
The steering wheel, along with other great wood working projects can be found on his Youtube channel, Cammie's Garage.
https://forums.iracing.com/discussion/comment/233890/#Comment_233890
---
---
Ethereum Mining a thing of the past — GPU prices to drop?
With the demise of Ethereum Mining, does this mean we may soon be seeing the market flooded with GPUs that were previously used for mining?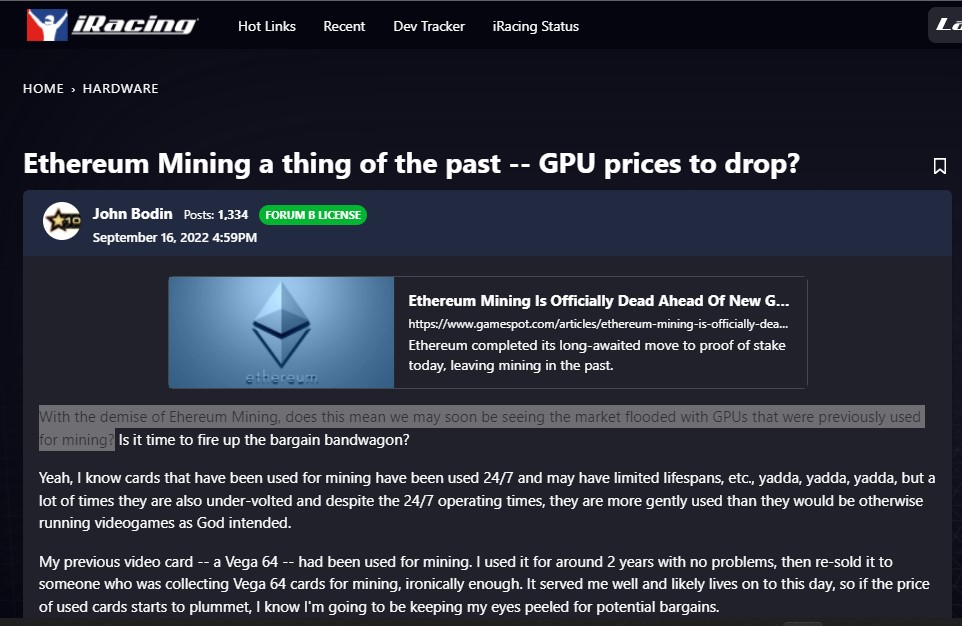 https://forums.iracing.com/discussion/29386/ethereum-mining-a-thing-of-the-past-gpu-prices-to-drop#latest
---
---
SIM JACK Mini Pedals
Sim Racing Corner reviews the Sim Jack Mini Pedals
https://www.youtube.com/watch?v=bkRSuvuxpa0
https://www.aliexpress.com/item/3256803583342494.html?aff_fcid=444e8197ce8447abb5f2fdd397f8056a-1663555952758-07341-_DCiVhQL&tt=CPS_NORMAL&aff_fsk=_DCiVhQL&aff_platform=shareComponent-detail&sk=_DCiVhQL&aff_trace_key=444e8197ce8447abb5f2fdd397f8056a-1663555952758-07341-_DCiVhQL&terminal_id=61ab9603646642b8a11e45c355855324&afSmartRedirect=y&gatewayAdapt=4itemAdapt
---
---
Sim Racing Apps
Sim Racing Apps is a 100% free to use Web Server used to host browser based Apps that are accessible using any device with a modern HTML5 browser. It comes with over 50 Apps and Widgets, free, out of the box..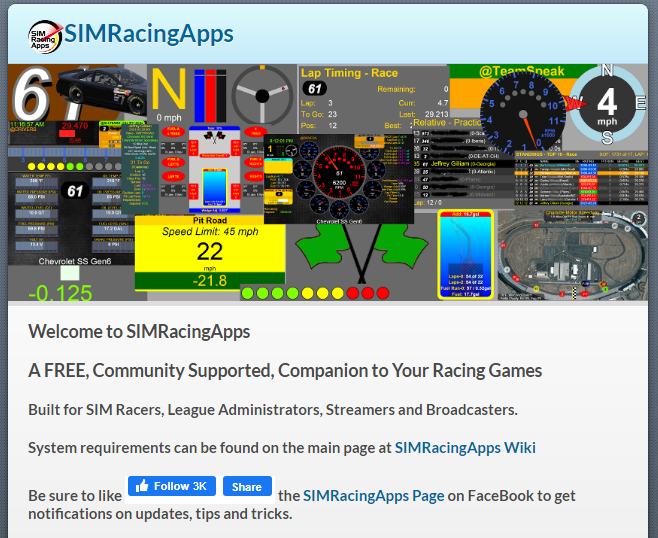 http://simracingapps.com/?fbclid=IwAR2MzR4SZrIc02yU8Rx91HNIz0-70L0kIJPjP5XmemfxBjAV-txT21Rfqnw
https://github.com/SIMRacingApps/SIMRacingApps/releases/tag/Version_1.19_Build_2022.09.18
---
---
Fanatec CSL Elite Pedals V2
Fanatec announced the release of their new CSL Elite pedals V2 with a YouTube video release
https://fanatec.com/us-en/pedals/csl-elite-pedals-v2
---
---
AMD's New Ryzen Chip
Prices and availability are starting to be seen for the new AMD Ryzen chip and Will Sutton asked in the forums who will be the first the get the new chip for their computer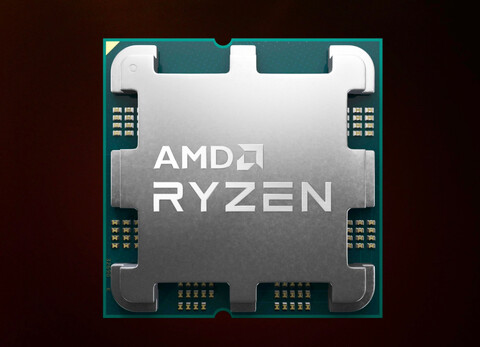 https://forums.iracing.com/discussion/28226/so-who-will-be-the-first-to-get-the-new-amds#latest
---
---
Thrustmaster DD Teaser
Thrustmaster announced on Twitter a full reveal of their PC Direct Drive base Nov 17th at 4:00pm CET on their Twitch Channel
---
---
4K Series is Official
Tuesday marked the official Nvidia Announcement of their new line of RTX 4090 and 4080 series desktop GPU's on October 12th. JayzTwoCents reviews all of the details on his YouTube Channel

https://forums.iracing.com/discussion/29595/rtx-40xx-announcement#latest
---
---
Results
Brought to you by: SIMWRAPS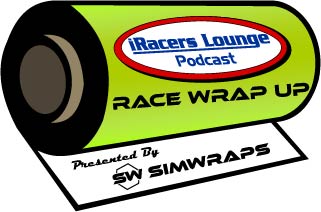 In need of a identity? A wrap is more then vinyl on car, it's you and your teams identity on track, so standout not blend in. SIMWRAPS can design not only race vehicle, but fire suits and helmets as well. SIMWRAPS can work with any budget to make sure you do standout in a crowd field. Make sure to pull in for a pit stop and check out our work at www.SIMWRAPS.com or your typical social media sites like facebook and Instagram.
NASCAR iRacing Series
Friday Open: Bristol
Ellis –

p9 – Got caught up in a few different incidents had 4 minutes damage – at one point was doing repairs the car turned off and would not turn back on – had to get out of car and back in, then didnt beat pace car off and had a penalty to pit under green 20 second hold – now 3 laps down just soldiered on, eventually with attrition got to 9th…
Rochette- PWrecked Out

got a little greedy and doored and walled myself while trying to take a lead. Just parked it with 15 minutes required
Stephen- Wrecked Out

Hall – p21, wrecked out on purpose by a lap car, just because i and another were fighting for lucky dog. Also suspect the 50 seconds of optional i got avoid an early wreck hurt the long run. I blew out a tire, and that doesn't usually happen.
Rochette -P4

man had another rocket ship on long runs. Did a green flag stop with 60 to go in 3rd and ended up getting screwed once again as caution came out while i was still 3 laps down. Did end up finishing a lap down
Hall – wrecked, net code
Mike -pdnf got involved in the second caution on lab 13 plowed into some guys that were running along the wall. Stop God jostled around pretty good decided not even pit to look for damage and keep the track position p14th. 63. I finally did for tires. Only 14 seconds damage restarting p15. 22 lap run to the next caution got up to P7. Write about a 100 laps down I have fresh tires they don't started coming up through there and net coded the guy on the outside. We were about a foot apart. I showed the video to the team and Greg said.@Mike Ellis you drifted up enough for net code to happen
Wednesday Open: Texas
Hall – p wrecked on my own. Had decent mid pack speed but, Bad adjustment made car to loose to manage.
Ellis – P 16- pretty much ran P 22 the whole race there were no cautions on the second green flag stop immediately after I finish taking tires. The yellow flag came out I was running 17th at the time that put me back to 25th movie going to the end of the race I'm up to 17th and we get a late caution with a green white checker I restart 16th and end up 16th.
Tom D – wrecked oStephen – wrecked out
Ellis – p-19. Ran around 10th for the good part of the race at the beginning but then got door and buy some lab cars mixing it up with the leaders and got spun down in the pit Road so I had an extra penalty was two laps down eventually got a wave around, but just brought it home after that.
---
---
Official Series
Ellis – F 2000 at Outland park. Card number 11 out of 11, top split. Q p3. Was running P5 after the start about lap 5 and P4 went off the grass. I went to go around in the next corner. I was just a hair slow and he ran over the back of me, dumping me into the inside wall taking off the whole front clip.
Spiker – P6, Q7 – Great long run speed. 70 Lap Average was 3rd best.

SPIKER – Super Late's (South Boston) P6, Q8 – 1st ever Super Late race.
---
---
League / Hosted Races
---
---
Final Thoughts
---
---
Words Spoken in Closing Audio Clip -""Thank you for listening to the iRacers Lounge podcast make sure to go subscribe to us on iTunes, SoundCloud, or Google Play, Facebook & Twitter, See You On The Track ."
TITLE
Cards and Chips
Description
On the show this week, we have verification that iRacing has been visiting Dale Jr's garage, a sim racing movie makes it's theatrical premier, what iRacing star tops 10,000 in iRating. and in hardware we discuss the formal release of the new Nvidia GPU's. So sit back, relax and join us on the iRacers Lounge Podcast.
iRacers Lounge Podcast is available on iTunes and Apple's Podcasts app, Stitcher, TuneIn, Google Play Music, Spotify, Soundcloud, Podbean, Spreaker, Podbay, PodFanatic, Overcast, Amazon, and other podcast players.
Sponsors:
Hosts:
Mike Ellis – twitter.com/MikeDeanEllis
David Hall – www.twitch.tv/mixmage
Greg Hecktus – twitter.com/froozenkaktus – www.twitch.tv/froozenkaktus
Brian Maccubbin – www.twitch.tv/MacRubbinsRacin
Kyle Pendygraft – twitter.com/LoudPedalGaming
Tony Groves – www.twitch.tv/SirGroves
Adam Josselyn- twitter.com/Jossad83
Tony Rochette – twitter.com/TonyRochette
Tom Dreiling –
Donnie Spiker – twitter.com/spikerman19
Bobby Jonas –
Links:
Facebook – www.facebook.com/iRacersLounge/
Twitter – twitter.com/iracerslounge
Instagram – instagram.com/iracersloungepodcast/
Web (Show Notes) – iracerslounge.com/