10/26/2023 – 25 Shots Later – Episode 0406
iRacers Lounge Podcast – Conversation Topics
---
---
---
Show Introduction
On the Show today, we get a little more info about the iRacing Nascar console game, ask how do we know pros aren't cheating, and look at a heartfelt, well thought out reflection from a mature iRacing driver.
And remember you can follow along with us on your PC or mobile device in real time as you listen to the show and see for yourself all of the great topics and products we'll discuss by visiting iracerslounge.com and selecting show notes. Hope to see you there..
---
---
Topics
---
---
Meyers on  iRacing Console 
iRacing's Steve Myers talks about some of the vision regarding iRacing's console Nascar racing game
https://sportsnaut.com/iracing-immersive-nascar-console-experience/
---
---
Pit Entrance Trouble
In a move possibly inspired by Kyle Larson, an A Fixed race at Homestead goes wrong at the entrance to pit road
---
---
Checking Pros for Cheating
D J Yee J posted a quick video asking how do we know iRacing Pro drivers aren't cheating
---
---
Insane Sim Lounge
Late Apex Simu;ators offers sim racing rentals in Ontario 
---
---
iRacing Top Ten Highlights
---
---
Back in the Game
Former NFL player and iRacer enthusiast Bernard Pollard has some repair work to do to get back in the iRacing game
---
---
The Bathurst Hop
Laurence Dusoswa pulls of the Bathurt Hop over the wall at the chicane to take the lead in a race
---
---
iRacing CEO DJ Yee J
What would DJ Yee J do if he were the new iRacing Ceo
---
---
It's Raining Cars
Bill Sirinek posted a video at Watkins Glen where cars come crashing out of the sky
---
---
Car Manuals
iRacing drops more car manuals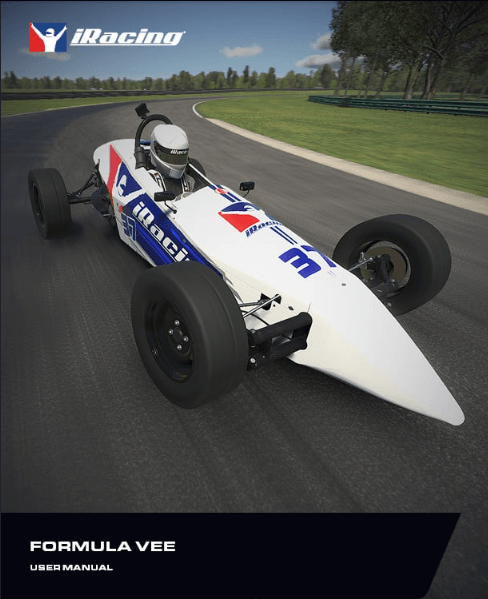 https://forums.iracing.com/discussion/50127/formula-vee-manual
https://forums.iracing.com/discussion/50129/aston-martin-vantage-gt4-manual
https://forums.iracing.com/discussion/50130/mclaren-570s-gt4-manual
https://forums.iracing.com/discussion/50131/porsche-718-cayman-gt4-manual
https://forums.iracing.com/discussion/50132/audi-rs-3-lms-manual
---
---
HPD ARX-01C Returns to Official Racing
Greg West posted that the HPD ARX-01C car will be returning to official racing in Season 1 by joining the GT Thrustmaster Challenge alongside the GT1/GT2 field.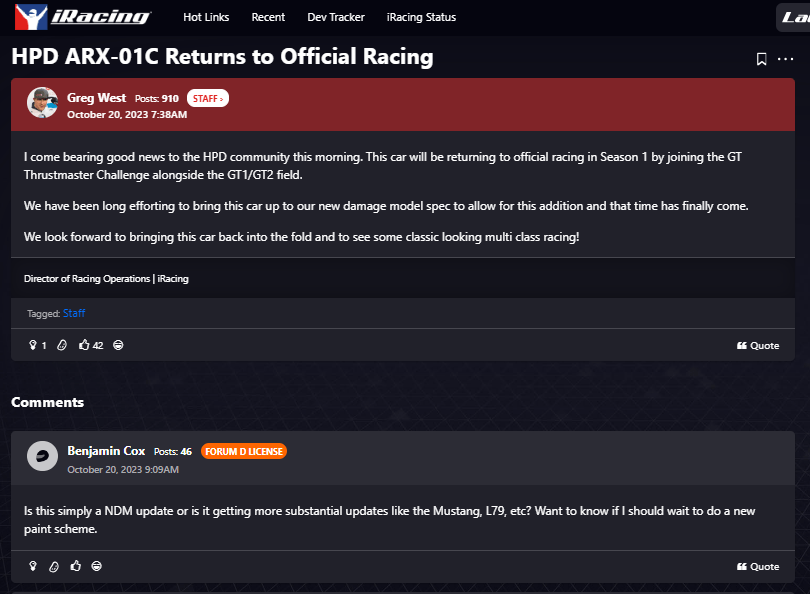 https://forums.iracing.com/discussion/50111/hpd-arx-01c-returns-to-official-racing
---
---
All Time High
iRacing hit an all time high in active memberships in October as announced in a post by Greg West

https://forums.iracing.com/discussion/comment/425775#Comment_425775
---
---
Safe Driver Dilemma 
Paul Seeley posted a very introspective essay about his iRacing status.  He is not super fast in official races, but is safe and has good car control, so he finises well, although he never wins, so he gets in higher splits than his skill level.  He's using AI more and more because of the competancy and quality of the racing.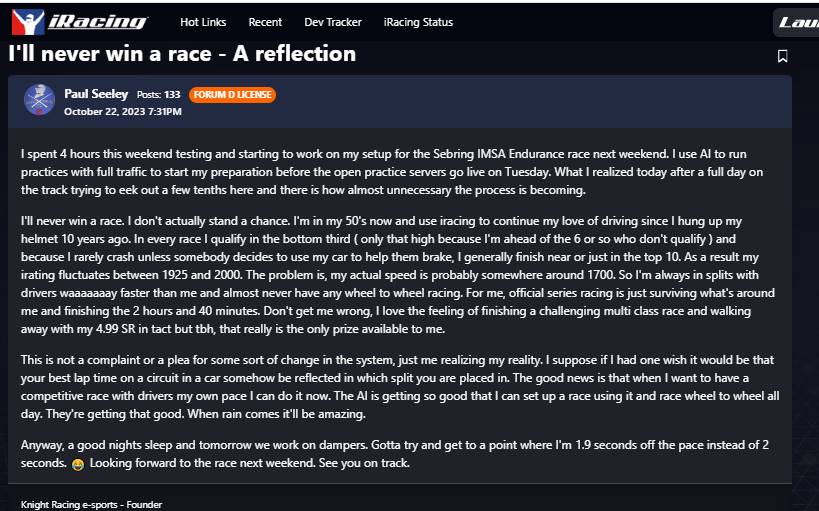 https://forums.iracing.com/discussion/50228/ill-never-win-a-race-a-reflection#latest
---
---
Winter NIS is back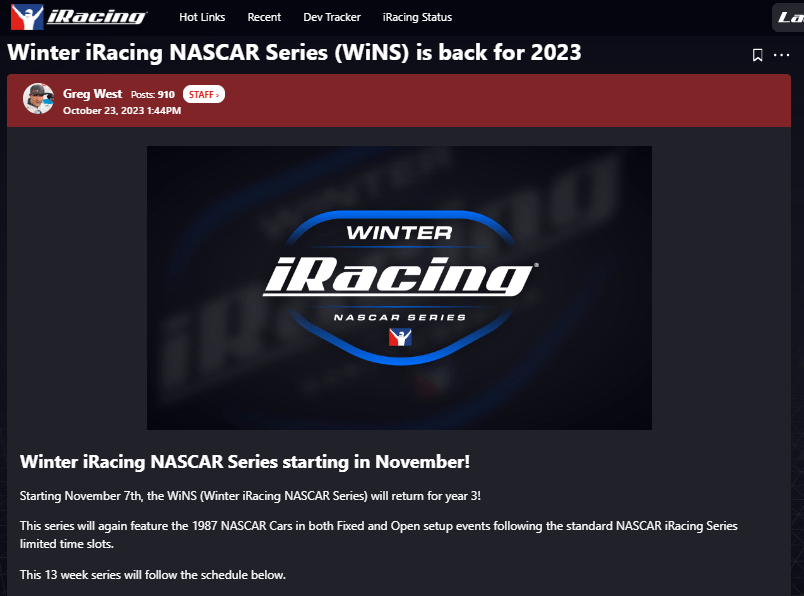 https://forums.iracing.com/discussion/50258/winter-iracing-nascar-series-wins-is-back-for-2023
---
---
Fuji 8 Hours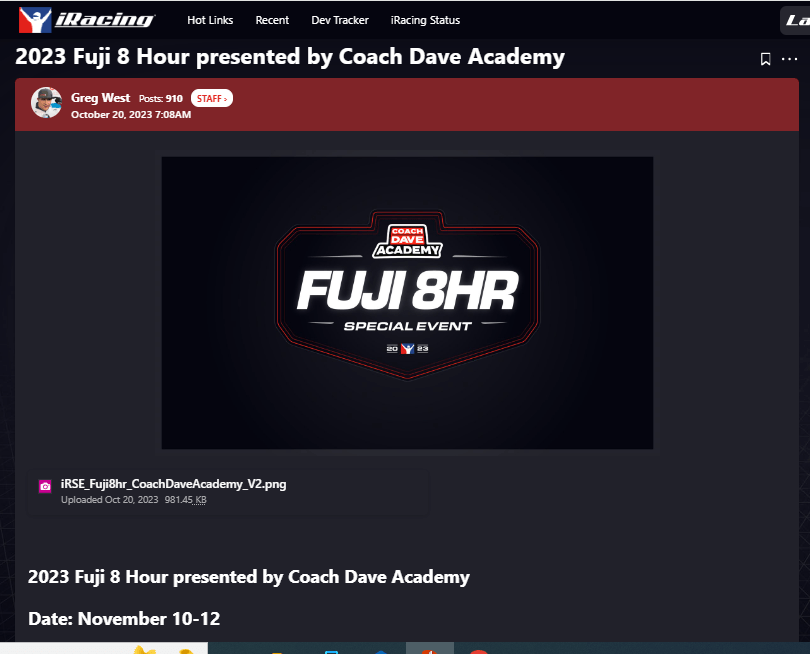 https://forums.iracing.com/discussion/50107/2023-fuji-8-hour-presented-by-coach-dave-academy
---
---
British Racing & Sports Car Club iRacing FF1600 Festival
https://forums.iracing.com/discussion/50108/new-special-event-added-to-the-calendar-2023-brscc-iracing-ff1600-festival
---
---
Podcast Housekeeping
Leave us a review on your favorite podcast platform to make it easier for more listeners to find the podcast. Mention the podcast to your fellow drivers so they don't miss out, we would appreciate it.
Check out our Discord https://discord.gg/rvRas4DDqF
New Website – Leave Comments https://www.iracerslounge.com/
---
We are in the regular rotation… (Mike)
https://performancemotorsportsnetwork.com/
iRacers Lounge Merch!!!

You can now order fantastic looking merchandise for your favorite iRacing show, The iRacers Lounge Podcast!
Visit iRacerslounge.shop to get yours Today!
https://channelstore.roku.com/details/9d27a1e9dd15b92535d7cfe85407288e/the-sim-racing-channel
https://thesimracingchannel.com/watch-live/
Fantasy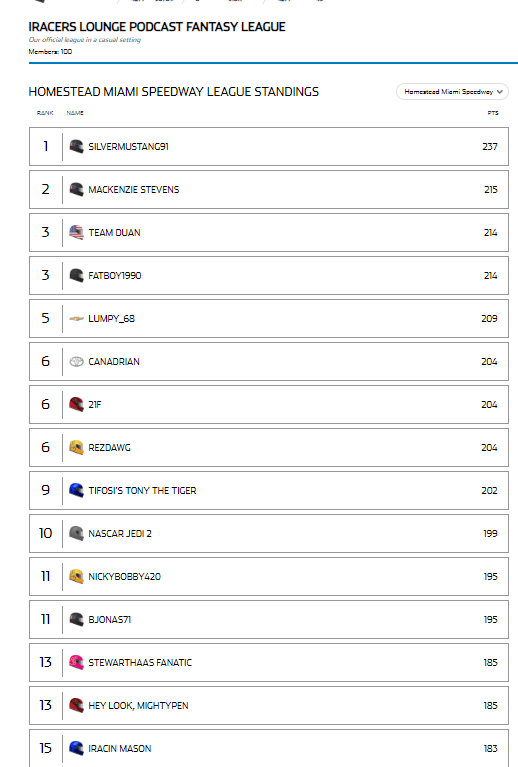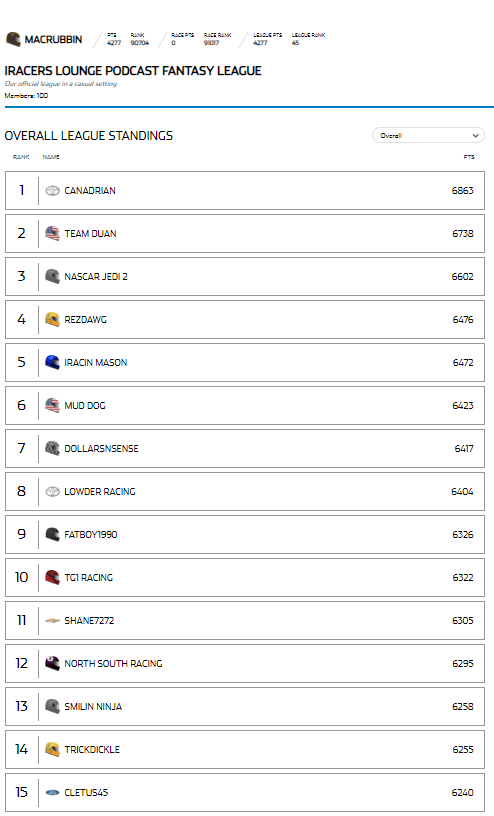 ---
---
Hardware/Software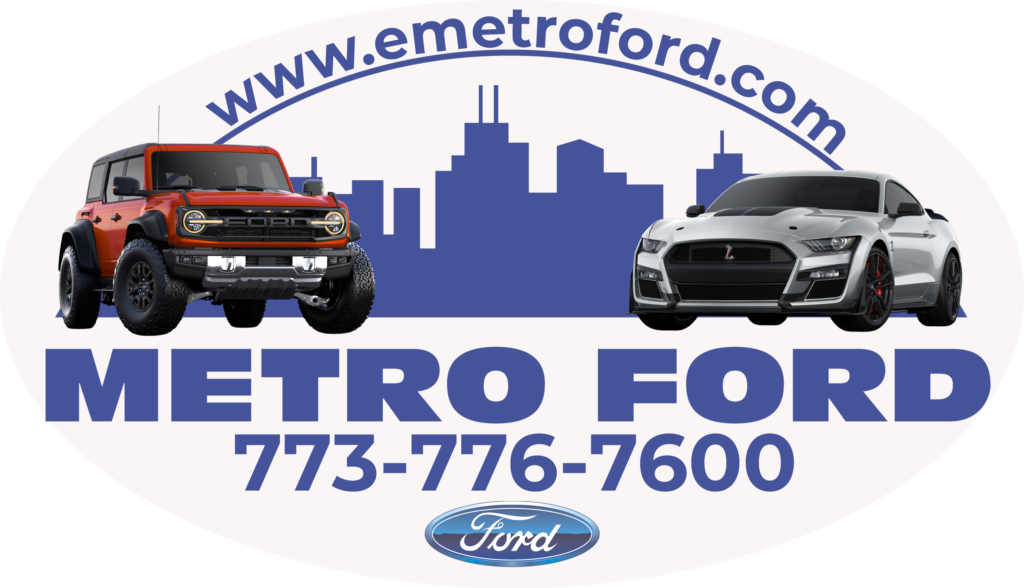 ---
Thrustmaster ESWAP XR Pro Controller
Thrustmaster's ESWAP XR Pro is a controler designed for racing
---
---
Pimax Fixed?
Boosted Media re-reviews the Pimax Crystal and asks if they have fixed thier install problems
---
---
Sim Magic Review
Boosted Media answers the question is Simagic and its ecosystem worth it?
---
---
Simagic Haptic Pedal Support
Neil Gardner is asking if iRacing will bring support to the Simagic Haptic pedals like the LFE support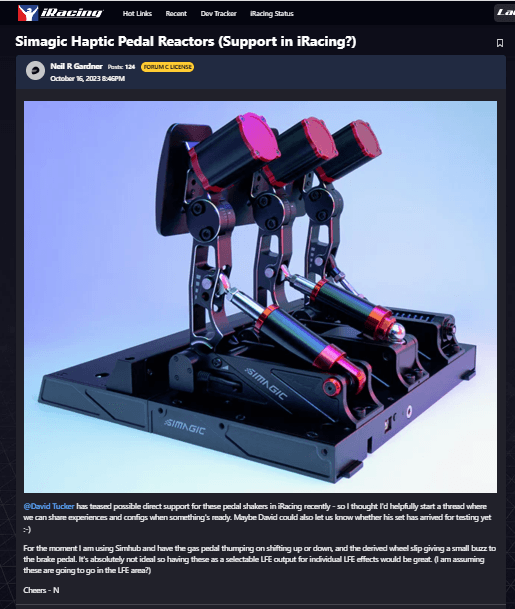 https://forums.iracing.com/discussion/49959/simagic-haptic-pedal-reactors-support-in-iracing#latest
---
---
Ascher McLaren Sport-SC
---
---
Maple Rig
Rukus Garage makes a maple wood sim rig the Race Kit The RK-1
---
---
Conspit FW-1
Conspit unveiled their new FW-1 formula wheel at the Sim Racing Expo
---
---
Conspit Pedals CPP Lite
Dave Cam reviews the Conspit CPP Lite pedals and tested put their launch control system
https://conspit.com/CONSPITtabanxilie/38.html?lang=zh-cn
---
---
BASH Pro Active H Pattern Shifter
Sim Racing Corner looks at the BASH Pro Active H pattern shifter
https://mvhstudios.co.uk/products/bash-pro
---
---
BDH (Bazooka) Shifter
Laurence Dusoswa revieas the BDH H Pattern Shifter
https://www.bdhracesim.com/where-to-buy
---
---
Results
NASCAR iRacing Series
Friday Open – Homestead
Mike -. P wrecked out early. Lap three they reck in front of me. I go to miss it. I get ran over from behind shove down to the inside wall. Five minutes damage after the green flag. I'm running in the back another guy gets wrecked. I can't slow down in time, and I plow him. 40 minutes required.
David – p 4, long run near end got me track position back, then held on for 2 short runs
Tony -p22 was just meh
Sunday Open-Homestead
David – P 10 self corrected into wall on first green run. Caution comes out right before window is over. Fix most of damage, save fuel and out stretch others to 10th with wheel damage
Tony – P6 dont remember much from this one think it was ok. Did end up finding a groove that i liked hugging that bottom
John – P16. Started in P24 and ran consistent laps. Stayed out of trouble, but the top 3 drivers smoked the field.
Wednesday Open: Cautionville
Mike– P 7 – got wrecked with about three minutes. Damage could barely drive it got some repairs done and just kept it on track got up to 24X was one away from the DQ and brought it home P7 I'll take it.
Chris– P5. Raced in the back for most of the race. Had 12x for most of the race and raced safely with 16x. P5 never never felt so good. Broke the 2700iR mark for my personal high.
David – P 14, really getting sick of this crap, running third, fourth cuts down in front of justin and then wipes me out.
Tony – P13 oh this race, i dont think ive ever been and ive been in a ton of absolute shit shows on the sim. 32 cautions 2 ½ hours of just absolute trash. I was everywhere top 5 bottom 5 middle 5 wrecked several times was clinging on to that 1 last x for last 90 or so laps trying to get back on the lead lap which i eventually did on the 2nd gwc i stayed in to least get some much needed points fornthe quest of top 15 in div 3. Im 1 and done with this BS. Would rather listen to David Hall read some more Taylor Swift lyrics under cautions than run that atrocity again
John – p 11. My car was good, but the usual Martinsville cautionfest. Thanks to the overwhelming lack of skilled drivers I had 22 X fairly quick and had to be careful to avoid a DQ. Got up to 24X with 30 to go and babied the car from there.
Thursday Open: Martinsville
Mike- P8- top split typical shit show I had 16 incidents before halfway got drive-through and finally got a lucky dog to get back on the lead lap with about 20 to go and work my way back up to finish P8 another great top 10
Mackenzie – P2 – Great 1st NIS race back, started 3rd got spun early and ran around 15th for a while, stayed out while leaders pitted and took the lead and lead 79 laps, got screwed on a car coming from the pits and dropped back to 3rd, pitted for fuel and took tires around lap 200 and started 8th, worked my way up to 4th for the GWC and 2nd and 3rd place spun before the line so I took 2nd
---
---
Official Series
Ellis–
Legends,, 87 cars at Talladega ran top five all day there were several cautions was leading at the end on the white they were three wide the middle lane guy came down and wrecked All P 20.
Draft Master
John – Saturday P2. Stayed there the whole race and just pushed P1 to the end. We never got passed.
Saturday again. P11. Good result considering I got in top split with over 4k rated drivers. I kept up with lead pack the whole race
Tuesday and Wednesday Trucks. 4 races and they all sucked. The usual "nobody can keep a straight line" races and lapped cars wrecking leaders. My SR took a massive beating
Mackenzie – P9, Started 16th, pretty uneventful race, was probably 6 or 7 wide coming across the finish and got squished into the wall and lost a few positions
---
---
Final Thoughts
---
---
Words Spoken in Closing Audio Clip -""Thank you for listening to the iRacers Lounge podcast make sure to go subscribe to us on iTunes, SoundCloud, or Google Play, Facebook & Twitter, See You On The Track ."
TITLE
Description
On the Show today, we get a little more info about the iRacing Nascar console game, ask how do we know pros aren't cheating, and look at a heartfelt, well thought out reflection from a mature iRacing driver. So sit back, relax and join us on the iRacers Lounge Podcast.
iRacers Lounge Podcast is available on iTunes and Apple's Podcasts app, Stitcher, TuneIn, Google Play Music, Spotify, Soundcloud, Podbean, Spreaker, Podbay, PodFanatic, Overcast, Amazon, and other podcast players.
Sponsors:
Hosts:
Mike Ellis – twitter.com/MikeDeanEllis
David Hall – www.twitch.tv/mixmage
Greg Hecktus – twitter.com/froozenkaktus – www.twitch.tv/froozenkaktus
Brian Maccubbin – www.twitch.tv/MacRubbinsRacin
Kyle Pendygraft – twitter.com/LoudPedalGaming
Tony Rochette – twitter.com/TonyRochette
Tom Dreiling –
Donnie Spiker – twitter.com/Spikerman19
Bobby Jonas –
MacKenzie Stevens – https://twitter.com/MackStevens48
Justin Pearson – https://twitter.com/big7bang_
Links:
Facebook – www.facebook.com/iRacersLounge/
Twitter – twitter.com/iracerslounge
Instagram – instagram.com/iracersloungepodcast/
Web (Show Notes) – iracerslounge.com/